Aziz Ansari Covers the 2017 Fall Issue of 'GQ Style'
"My rule is, if it's not more fun than going surfing, I'm not gonna do it."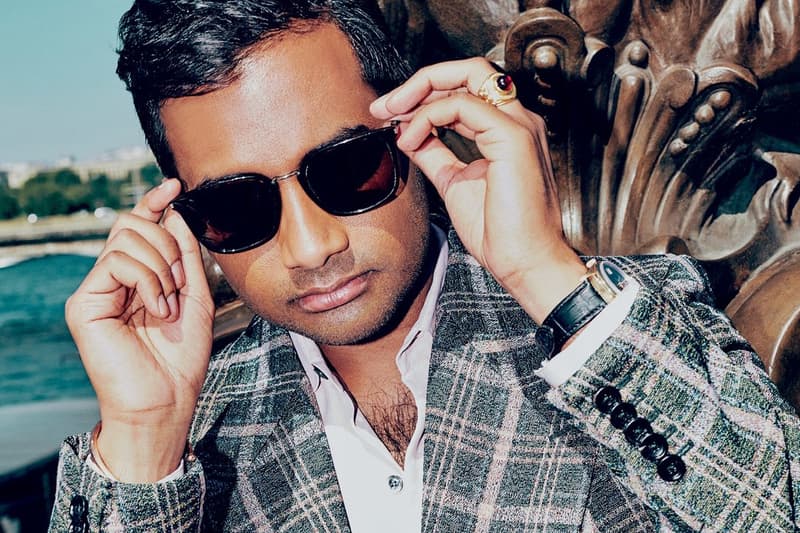 The second season of Aziz Ansari's Netflix series Master of None might be the talk of the Internet, but there is no way he would know as he's completely unplugged from the world wide web. Aziz Ansari sits down with Mark Anthony Green from GQ Style to talk about his show, fame, and personal life.
While an excerpt appears below, the interview can be read in its entirety over at gq.com.
I've been curious about smoking weed, I guess… Especially when people talk about it helping with creativity.
To me, the argument for drugs is that you live your life with this one perspective all the time. Why not just see what it's like from a different perspective? To be on some crazy drugs.

What's the most fun drug you've ever done?
I've done mushrooms a few times, but I've never done much beyond that. I gotta be in the right environment to do drugs. Could you imagine if I was on mushrooms right now? It's like, everyone in this restaurant knows who I am. Do you realize how terrifying that would be? So I really have to be somewhere alone, away from everybody.

You should be, man. You're coming off of a major win with season two of Master of None. It seemed like a big evolution from season one.
You get an incredibly different perspective when you do the second season of a show. You know what worked—you know what you were most excited about that you made. [Co-creator] Alan [Yang] and I looked at the episodes from season one, and our favorites were the ones that were really ambitious—where we were really trying something new. They really got people talking, like the "Parents" episode or "Indians on TV." So this season, we're like, "Let's just make every episode something like that." Not that we didn't try to do that the first season, but we were like, "Let's be really aggressive about it." There are a lot of crazy things we tried.

What's the most annoying question people have asked you about Master of None?
After the first season, I ran out of things to say about diversity. But after the second season, there hasn't been anything annoying but generic questions like: What about season three?… Alan once said it best: it's like we just had a baby and they're like "When are you gonna have another child?"

I heard you removed Internet from your phone, and deleted Twitter, Instagram, and email. That can't be true, right?
It is. Whenever you see a post on Instagram or the headlines on The New York Times, you only go on it to see the "thing" and barely delve into the content. When I first took the browser off my phone, I'm like, [gasp] How am I gonna look stuff up? But most of the shit you look up, it's not stuff you need to know. It's better to just sit and look outside the window in the cab instead of searching all this stuff while you're in a cab. Read a book instead. I've been doing it for a couple months, and it's worked. I'm reading, putting something in my mind, and it feels so much better than just reading the Internet and not remembering anything.

How difficult was it being an Indian kid growing up in South Carolina?
People always ask me that, but then it's not the answer people expect. If I was growing up there now, being the only Indian or brown-looking kid, I think it'd be a nightmare because of all the Islamophobia. But none of that existed back then. They didn't have much to make fun of me, plus I grew up with all these people since kindergarten, so they all just knew me.

What's the best advice you've received as of late?
I was talking to Spike Jonze the other day and he was like, Yeah, I'm not really doing anything right now. My rule is, if it's not more fun than going surfing, I'm not gonna do it. I love when I say no to everything. [laughs]
In other Aziz Ansari news, check out Vogue's 73 questions with the actor and comedian.