Could These Be Supreme Brooklyn's Grand Opening Tees?
Another possibility straight from the rumor mill.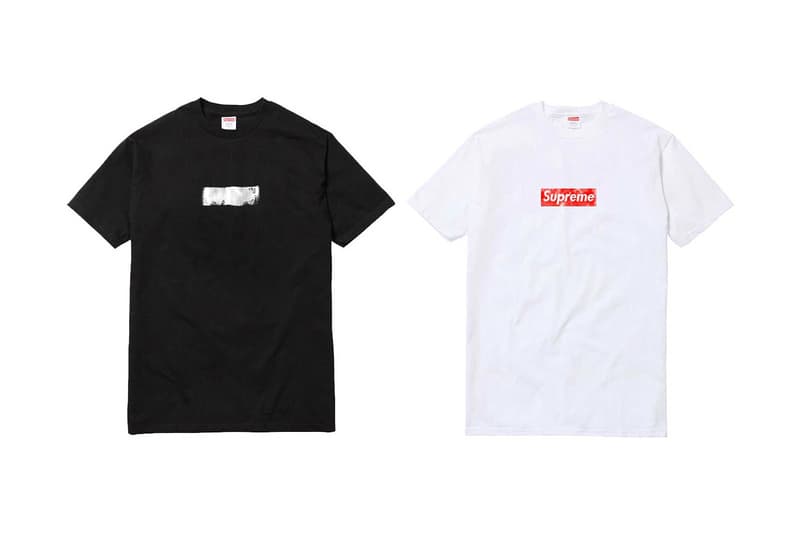 Supreme leaks and rumors are running rampant as we get closer to finding out official product offerings. In the midst of all this, 'Preme fans in the NYC area also have the brand's Brooklyn shop opening to look forward to — a rumored September date. Store exclusives will be top priority and fan accounts like @supreme_leaks_news have revealed rumored designs for two box logo tees for the Williamsburg outpost's grand debut. They come in black and white and feature distressed versions of the popular box logo insignia.
Take a closer look at them below and stay tuned with us as we find out more about the exclusive Brooklyn bogo shirts. Also, in the meantime, check out what could be 'Preme's upcoming sneaker collabs with Nike and Reebok.