These Are the Most Expensive Football Player Transfers of All Time
Neymar Jr. takes the lead.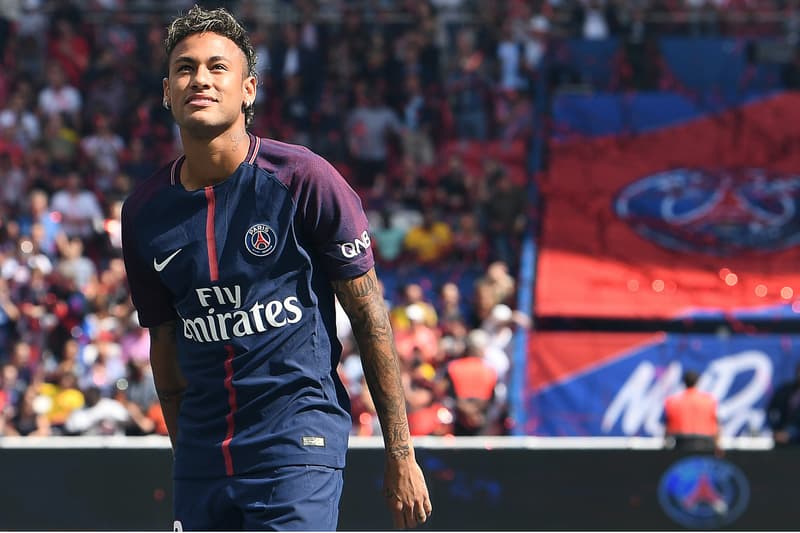 Football season has returned and one of biggest headlines for the sport thus far is Neymar Jr.'s move from Barcelona to Paris Saint-Germain for a staggering €222 million EUR (approximately $263.5 million USD). With that, the 25-year-old Brazilian forward is now marked as the most expensive player of all time, having smashed the previous record held by Manchester United's Paul Pogba, who arrived at Old Trafford last summer from Juventus for €105 million EUR (approximately $123 million USD). Third place goes to Real Madrid's Gareth Bale from Tottenham for €100.8 million EUR (approximately $118 million USD), taking place in 2013. Nine of the most expensive transfers have taken place since 2013. Take a look at the top 10 most expensive football transfers of all time below and check out the full listing here.
Top 10 Most Expensive Football Player Transfers

1. Neymar Jr. (Barcelona to PSG – 2017) – €222 million EUR (approximately $260 million USD)
2. Paul Pogba (Juventus to ManU- 2016) – €105 million EUR (approximately $123 million USD)
3. Gareth Bale (Tottenham to Real Madrid – 2013) – €100.8 million EUR (approximately $118 million USD)
4. Cristiano Ronaldo (ManU to Real Madrid – 2009) – €94 million EUR (approximately $110 m USD)
5. Gonzalo Higuain (Napoli to Juventus – 2016) – €90 million EUR (approximately $106 million USD)
6. Neymar Jr. (Santos to Barcelona – 2013) – €86.2 million EUR (approximately $101 million USD)
7. Romelu Lukaku (Everton to ManU- 2017) – €84.8 million EUR (approximately $99.5 million USD)
8. Luis Suarez (Liverpool to Barcelona – 2014) – €82.3 million EUR (approximately $97 million USD)
9. James Rodriguez (Monaco to Real Madrid – 2014) – €80 million EUR (approximately $94 million USD)
10. Alvaro Morata (Real Madrid to Chelsea – 2017) – €78.9 million EUR (approximately $92.6 million USD)