'Good Time' Doesn't Back Down From Portraying the Real New York City
Caution: spoilers ahead.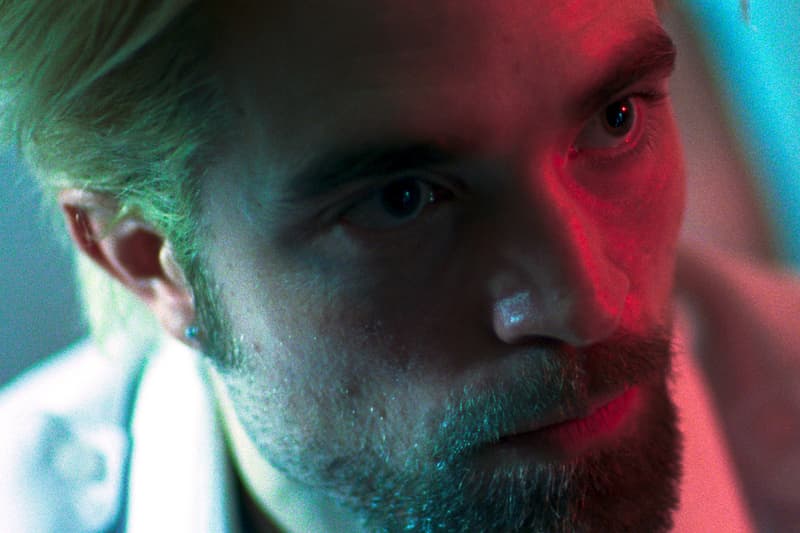 For filmmakers Joshua and Ben Safdie, New York City is gold in the gutter. The typical radiant visage of Times Square, the rustic escape of Central Park, and the riveting views of the Empire State Building are nowhere to be seen in the Safdie brothers' new, Robert Pattinson-led Good Time movie (or for any film they've created for the matter). Instead, the duo takes a more scabby approach to capturing the Big Apple and the finished product is contagiously eye-gripping. Coupled with Brooklyn-based Oneohtrix Point Never's menacing electronic score, the film beats at a turbulent pace.
After catching the premiere last week, we sat down with the Safdie brothers, producer Sebastian Bear-McClaud and Aaron Bondaroff of Know Wave to discuss central themes of the film and why Good Time isn't your stereotypical NYC movie. It's a visual homage to the Big Apple in a way you've never seen.
Read on and let us know your thoughts on the movie.
Queens Is the Setting of Choice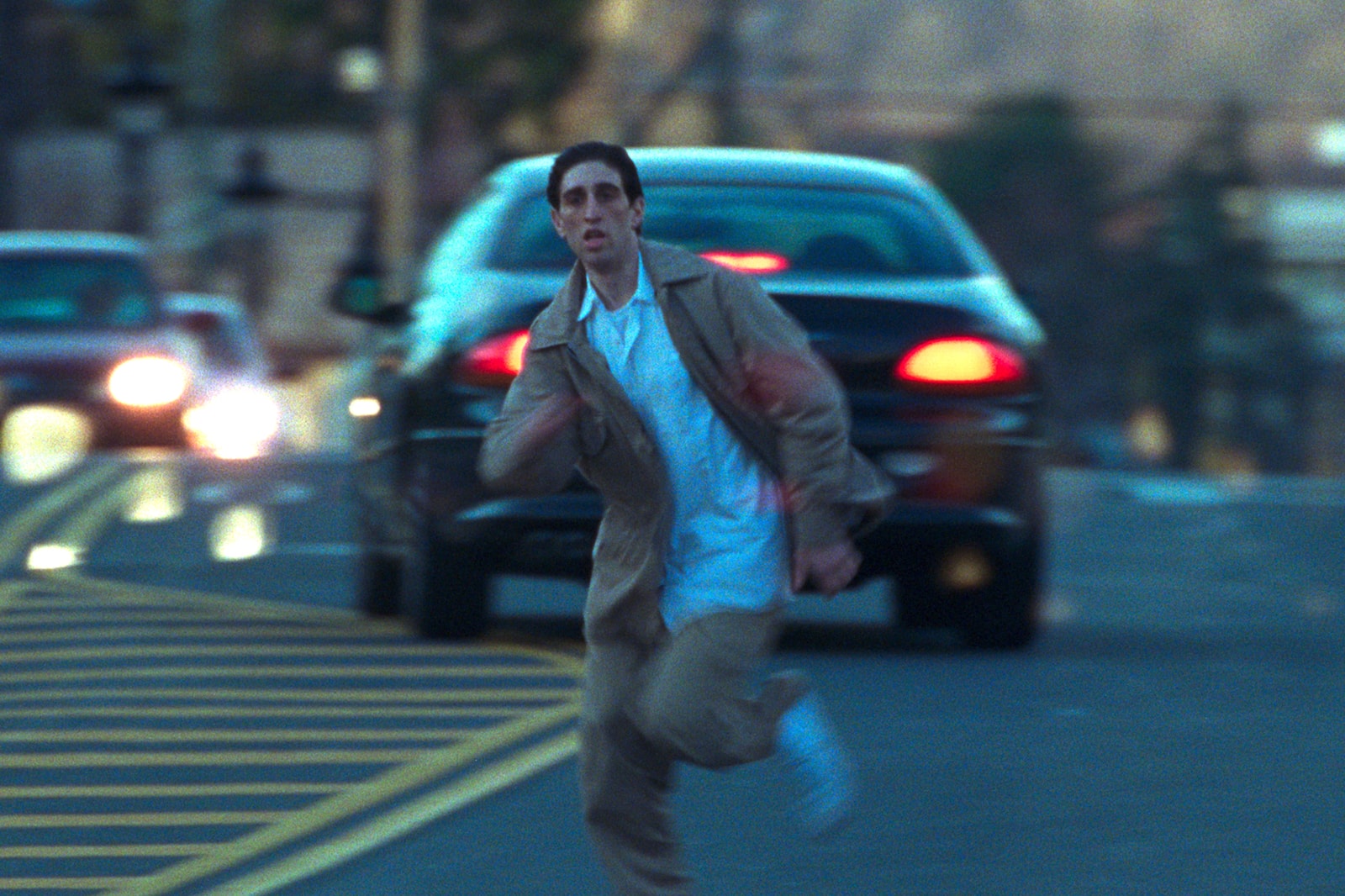 From their breakout junkie film Heaven Knows What to Good Time, the Safdie brothers continue to shine a light on the unnoticed local communities of New York City. Their latest, propulsive film predominantly takes place in Queens and features a delirious set of characters—born and raised from the borough—mazing their way through neighborhood streets in the span of one hellish night.
Queens may not be as visually astounding as Manhattan, but with this movie, the Safdies have triumphed in making Q-boro look pretty darn stunning and it's all thanks to wisely-chosen site locations—not to mention, a lot of neon. There is a slew of neon-drenched sequences especially in the haunted house theme attraction in Adventureland that draws in much of the suspense in the film.
Robert Pattinson Is Morally Unhinged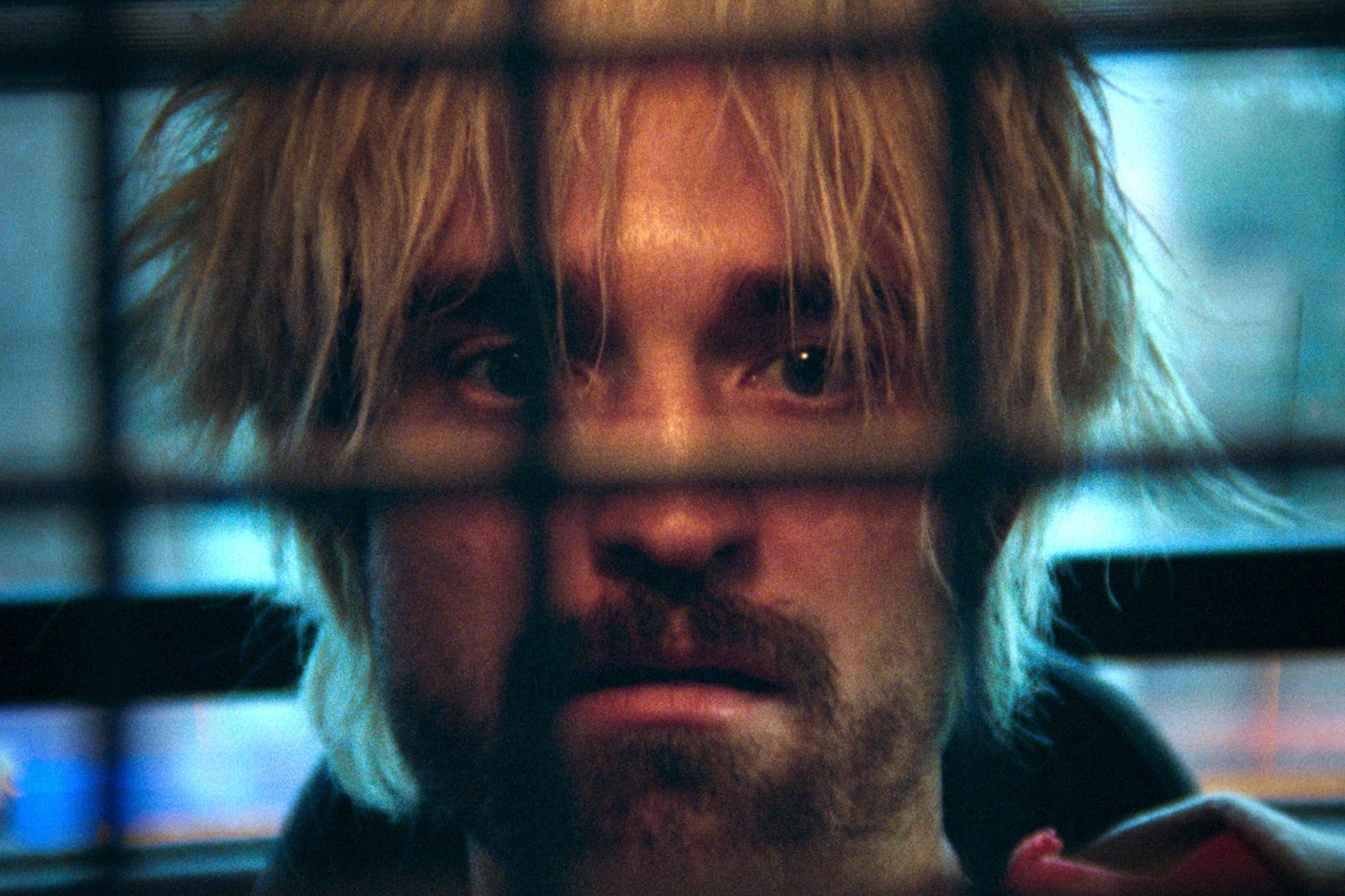 The directors have chosen Pattinson to play the lead role—an ex-convict named Constantine "Connie" Nikas. Pattinson is far from the sparkly-chested vampire famously seen in Twilight. Instead, he's a scruffy-faced scumbag of an older brother whose reckless crime-spurred antics inevitably land his younger, mentally-handicapped sibling in prison (Nick Nikas played by Ben Safdie himself). In spite of the fact, you'll be rooting for Connie from start to finish.
Connie's crime-ridden experiences were molded from that of the filmmakers' and several of the casts' own imprisonment such as supporting actor Buddy Duress. "I spent a really long time writing the backstory for Connie. I knew everything about this guy," said Josh. "His character is released from prison before the movie and he can see society for what it is. Society is so pared-down and race becomes such a loud thing in prison that you can kind of see the true colors of society." Ben added: "He's also willing to take advantage of certain things in society that are really disgusting and that in turn, makes him very morally questionable."
As for Pattinson helming the role of Connie, Josh professed: "He wrote me some psychotic, mystical email where basically he was talking about a still. He felt this innate connection to us through the still and because of that, he feels it's a part of his purpose. Basically, like the monologue in the film."
Supporting Characters Bring a Sense of Realism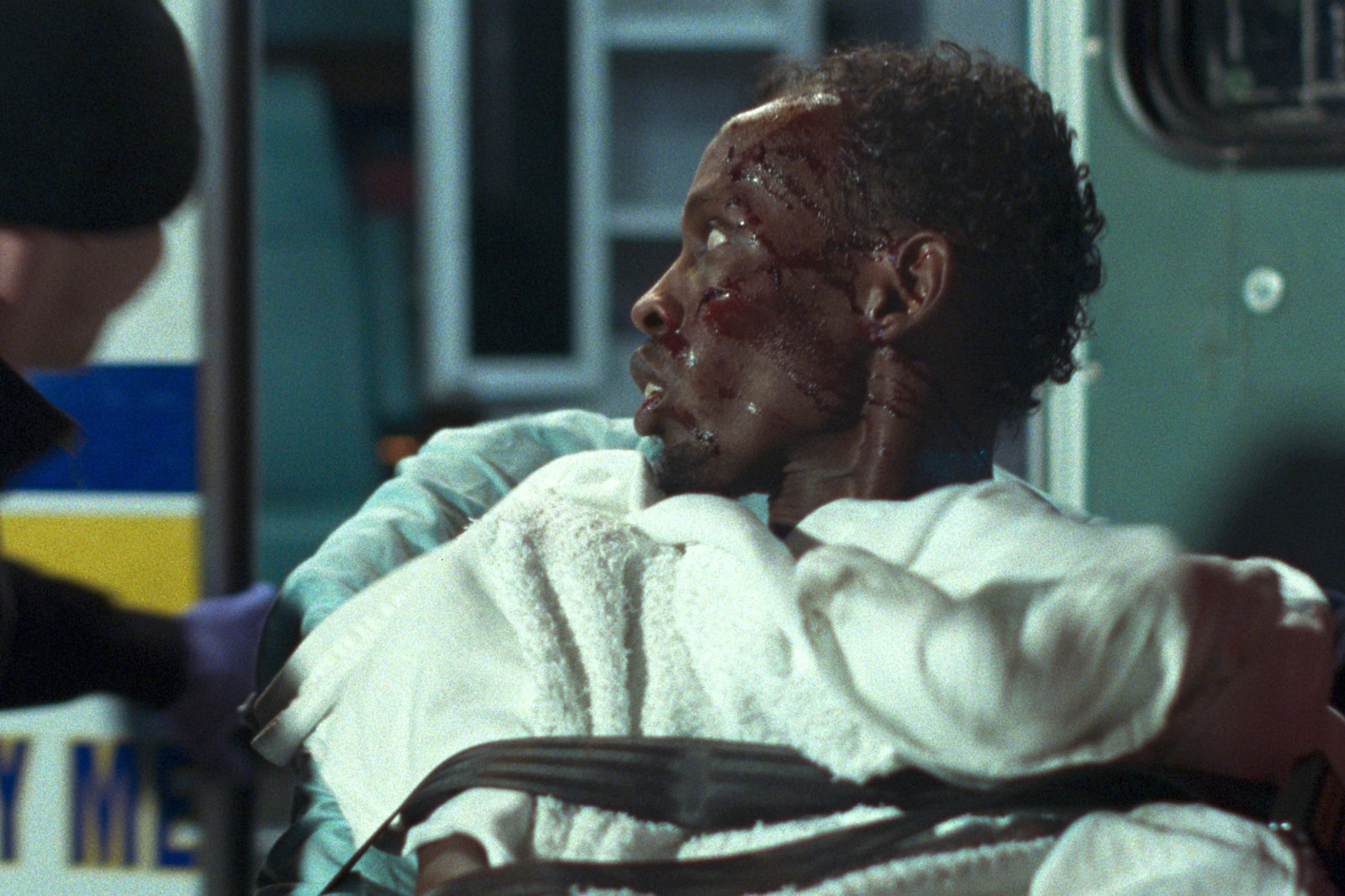 Academy-nominated actor Barkhad Abdi excellently played an Adventureland security guard in the film who was at the wrong place at the wrong time. Breakout actress Taliah Webster dominated the screen with her performance as a no-nonsense kid from Jamaica, Queens who lives with her grandmother. Buddy Duress was a wildfire—portraying an alcoholic ex-con who gets caught up in Connie's doom-laden scheme to save his brother. Actress Jennifer Jason Leigh was a joy to watch as she took on the role of a spoiled middle-aged woman who still lives with her mom. What do they all have in common? They championed their respective roles by channeling some real experiences of NYC locals.
With these supporting characters, the directors wanted to convey the socioeconomic plight of certain immigrants living in the city. "Immigrants do the jobs that Americans don't want to do and they do them seriously. They live their lives in a straighter way," said Ben. "We're in a weird time in America right now and that's the reality of Barkhad Abdi's character, the security guard. He is arguably the most put-together [character] in the whole film." Aaron added: "This movie is very direct. If you're a New Yorker, you know all these characters. You hung out with those characters. If you're not a New Yorker, this is like a sci-fi horror fantasy movie."
Costume Design on Point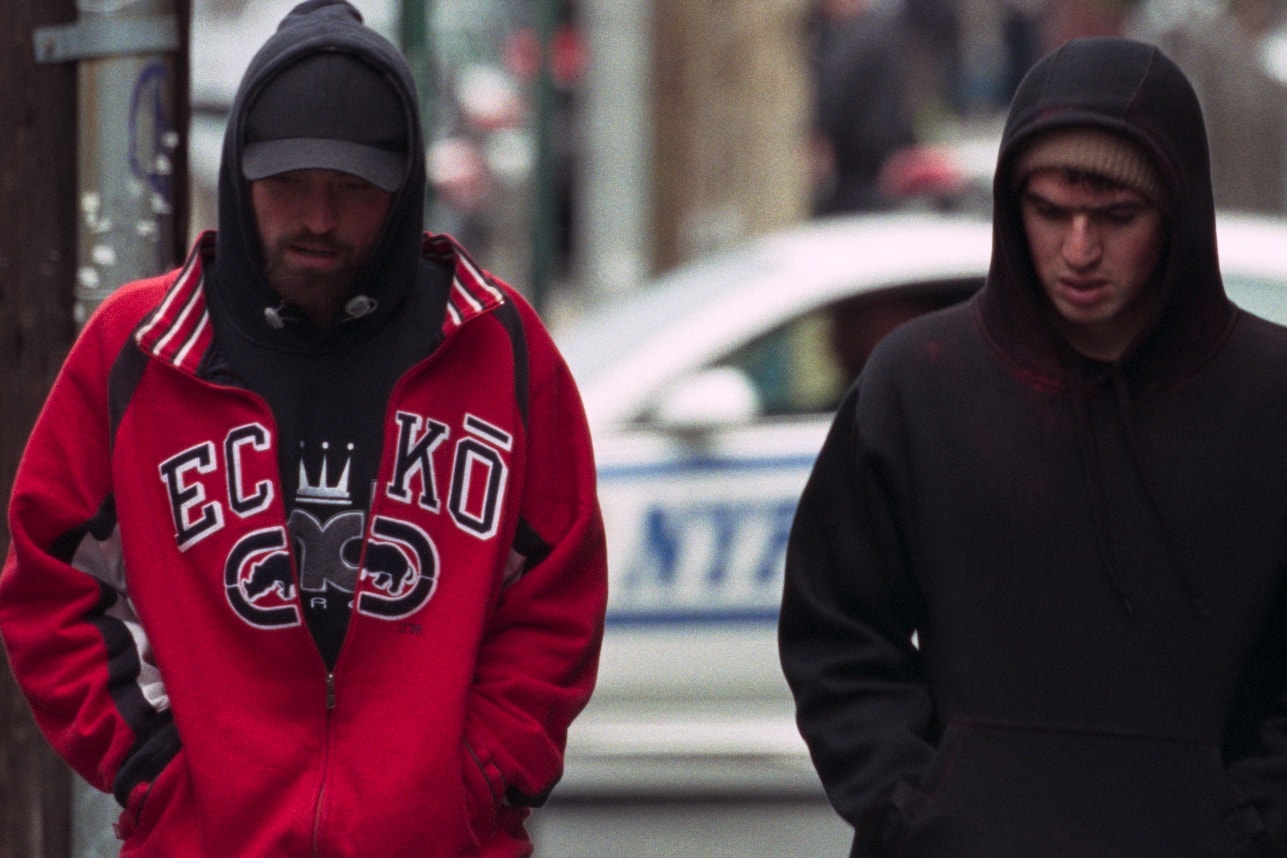 Ecko track jackets, Akademiks hoodies, and South Pole winter coats are just a few nostalgic streetwear pieces observed in the film. They may be yesterday's fashion, but they play a pivotal role in establishing particular attitudes not exactly obvious to those that aren't from New York City. In fact, the costume design was intended to be realistic. "The South Pole jacket was a hand-me-down in the borough lives, you know," said Aaron. "The fashion makes sense for the movie, it doesn't follow trends and stays true to who the [characters] are. It's set deep in Queens and the borough hasn't experienced gentrification."
The wardrobe may throw people off, making them think it's an early '00s movie, but "it's definitely a movie of today," said Josh. "You'll have those throwback jackets and then you'll have a smartphone. Those things just don't disappear because they're older."
A Worthy Successor to Cult NYC Movies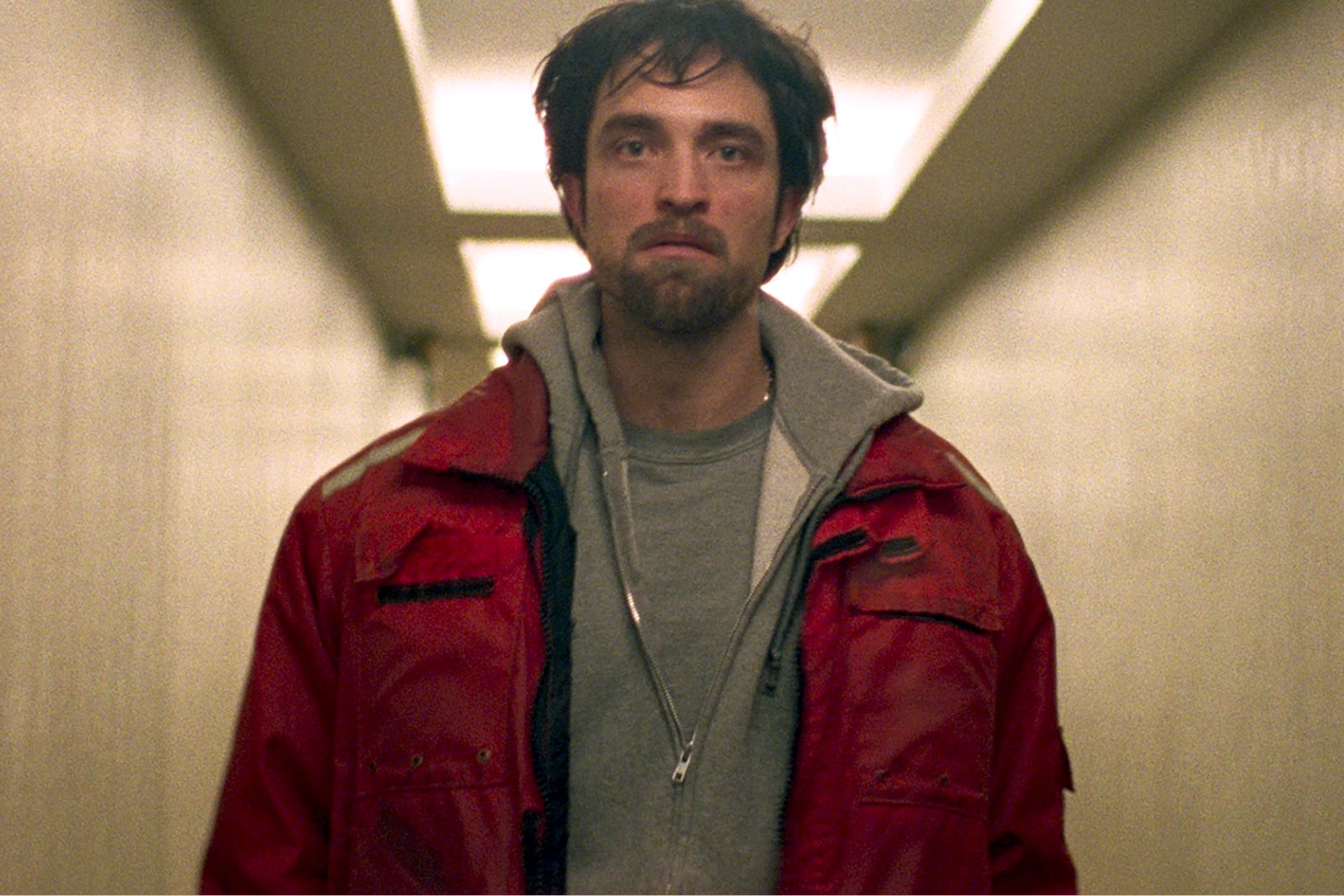 Since the movie's premiere this past weekend, critics have hailed it as a quintessential New York film. Several have also made comparisons between Good Time and Sidney Lumet's legendary Dog Day Afternoon movie. Lumet's bank robbery catastrophe thriller is a suitable comparison, but the Safdies have paved their own lane in the crime drama genre. They adopt Lumet's tension-filled folly from DDA and inject it into a feverish dream of a movie that is steeped in unforeseeable danger.
It's too early to call the film a modern classic, but it could potentially be up there with the greats.