Conor McGregor Fans Roast Him for Bizarre Toothpaste Ad
Laughing to the bank?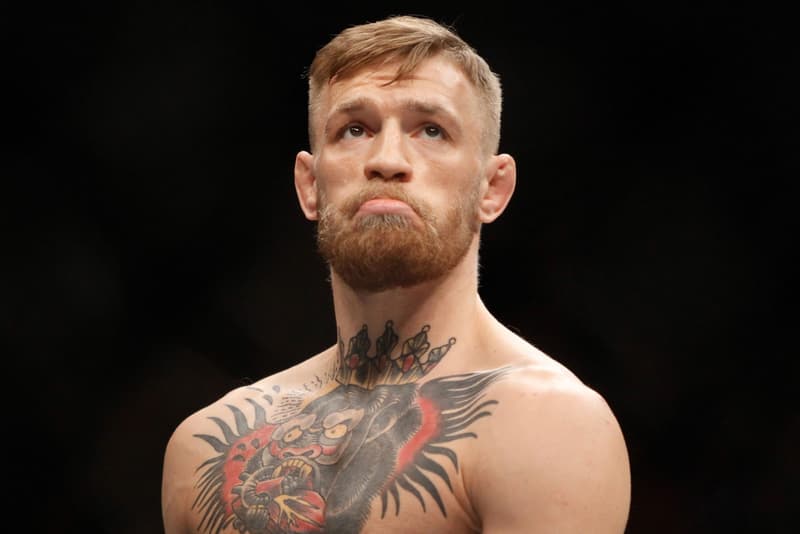 We are only a few short days from one of the biggest events in sports history: the Floyd Mayweather vs. Conor McGregor "Super Fight" taking place this Saturday, August 26 at the T-Mobile Arena in Las Vegas. Known to many for his impeccable style — not only in the octagon but on the streets — and his loudmouth antics, it surprised many fans when McGregor posted a bizarre toothpaste ad to his social media account recently.
In the ad, McGregor describes HiSmile toothpaste as toothpaste delivered to your door, which is what the "Champ Champ" deserves. For an athlete that has over 5 million followers on Twitter and 17 million on Instagram, it wouldn't be long until the Internet took notice. With that, many of his fans — or perhaps secretly Mayweather fans — have roasted the Irish beast. Check it all out below.
Who are you betting to win come August 26? Make sure to catch up — or re-watch — all four stops of the Floyd Mayweather vs. Conor McGregor press tour.
Do you get your toothpaste delivered? @HiSmileTeeth #hismile #teethwhitening #toothpaste #ad pic.twitter.com/kGorBB54Bo

— Conor McGregor (@TheNotoriousMMA) August 21, 2017
YOU SOLD OUT

— Mostafa Ru (@MostafaRu) August 21, 2017
It's like when Rocky gets made do Cheesy commercials pic.twitter.com/XOJXzDxsIf

— Ricky C (@RickyCDublin) August 21, 2017
Yea it was definitely read off Cue Cards pic.twitter.com/dyMSxFGtks

— Ricky C (@RickyCDublin) August 21, 2017
Hi @TheNotoriousMMA, will you endorse my product? It's a ppv that gets 2 fighters to pretend they h8 each other to rinse morons…oh wait

— Beasley (@BEAS2008) August 21, 2017
— Paul McCarthy (@PaulMcCarthy___) August 21, 2017
This is for ex on the beach rejects, you're earning 100 mil on the weekend

— CR (@getinthebin94) August 21, 2017
hahahaha dafuq did I just watch Conor

— Boogie (@pappaBoogie) August 21, 2017
Does this advert make anyone else think of Beast Aftershave? #SmeelMainly https://t.co/sAfZWIbDL3

— Al H (@AHuey12) August 21, 2017
Don't sell out… I thought you were the champ champ?

— Austin (@AustinOlek) August 21, 2017
How does one unsee something???

— Eat That!!! (@conormysterio) August 21, 2017
Cmonnnn Connor I just lost a little bit of respect for you.

— Odd-acious (@XknownunknownX) August 22, 2017
Fuck sake Conor, resorting to ads like this?? It's like you've just come out of Love Island..

— Toby Bidwell (@KingTobes) August 21, 2017
Is this a SNL skit? Surely this isn't real. I cannot believe this is real. ??!

— Mybeautifullove (@KeeshaMcCue) August 22, 2017
He knows he going to lose, so trying to make as much money frm this clown show he can.

— EdTrapMaster™ (@TheMonotoner) August 21, 2017