Listen to Nosaj Thing's Experimental Remix of BADBADNOTGOOD Classic, "In Your Eyes"
In conjunction with their new fall/winter tour announcement.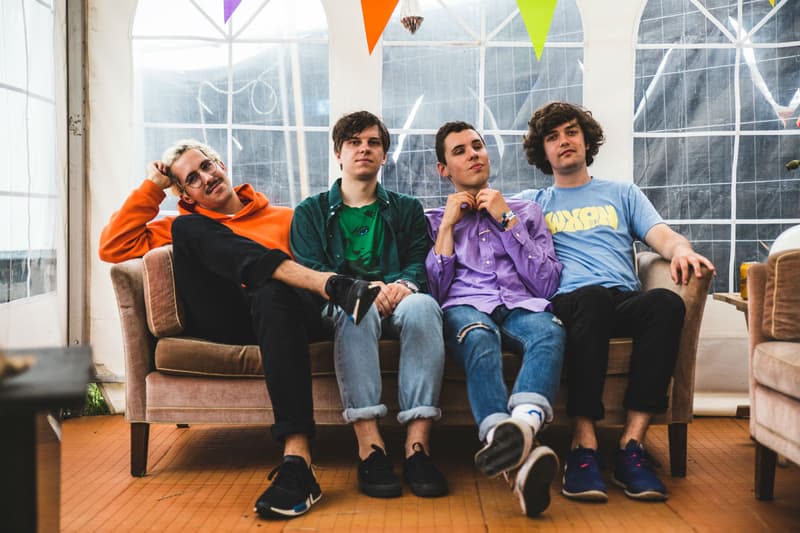 Following their impressive collaboration with Ben Stevenson on "Honey Cola" last month, BADBADNOTGOOD has now joined forces with L.A.-based experimental sound purveyor Nosaj Thing for a remix of their 2016 album standout, "In Your Eyes" featuring Charlotte Day Wilson. The remix finds Nosaj seamlessly blending his world of abstract sound elements to the soulful nature of the BBNG cut. In addition to this release, BBNG is are also going on tour this fall/winter throughout North America. Check out the cities and dates below along with the new remix.
9/14 – Boston, MA @ Royale
9/15 – Philadelphia, PA @ Theatre of Living Arts
9/16 – New York, NY @ Meadows Festival
9/17 – Washington D.C. @ 9:30
9/19 – Asheville, NC @ The Orange Peel
9/20 – Atlanta, GA @ Variety Theater
9/21 – Nashville, TN @ Exit In
9/22 – Champaign, IL@ Pygmalion Festival
9/23 – Kalamazoo, MI @ Audiotree Music Festival
9/24 – Cincinnati, OH @ Midpoint Music Festival
10/4 – Houston, TX @ Warehouse Live
10/5 – Dallas, TX @ Trees
10/6 – San Antonio, TX @ Paper Tiger
10/8 – Austin, TX @ Austin City Limits
10/10 – Boulder, CO @ Fox Theatre
10/11 – Denver, CO @ Ogden Theatre
10/13 – Joshua Tree, CA @ Desert Daze Festival
10/14 – Miami, FL @ III Points
10/15 – Austin, TX @ Austin City Limits
10/31 – Ludwigshafen, DE @ Enjoy Jazz
11/1 – Amsterdam, NL @ Paradiso
11/3 – Rotterdam, NL @ Rec Festival
11/4 – Paris, FR @ Pitchfork Paris
11/6 – Cologne. DE @ Bürgerhaus Stollwerck
11/7 – Hamburg, DE @ Mojo Club
11/10 – Warsaw, PL @ Palladium
11/11 – Groningen, NL @ Rockit
11/12 – Berlin, DE @ Astra
11/14 – London, UK @ The Roundhouse
11/15 – Bristol, UK @ Marble Bar
11/16 – Manchester, UK @ The Ritz
12/14 – Seattle, WA @ Showbox
12/15 – Portland, OR @ Rev Hall
12/16 – Oakland, CA @ The Fox Theater