Supreme's Louis Vuitton-Inspired Skate Decks Resell for $10K USD on eBay
The original collection piques interest from fans.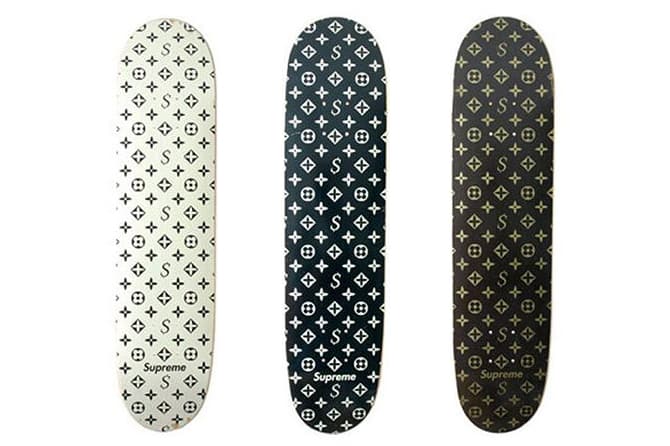 In 2000, Supreme released a Louis Vuitton-inspired set of skate decks, which ended up being discontinued due to a cease and desist from the luxury brand over the use of its trademark monogram design. In an unexpected turn of events, the duo formed a partnership 17 years later, creating one of the most buzzed-about collaborative collections — which included an official version of skate decks, this time, cosigned by the French retailer. Whether it was due to a renewed interest from the upcoming release or simply a response from an avid collector, supreme_leaks_news has now unveiled that a deck recently sold on eBay for $10,000 USD, valuing the trio for upwards of $30,000 USD. The decks retailed for just $60 USD each at the time when they were released, but the rarity from the abrupt discontinuation and the anticipated official collaboration is perhaps causing them to steadily increase in value.