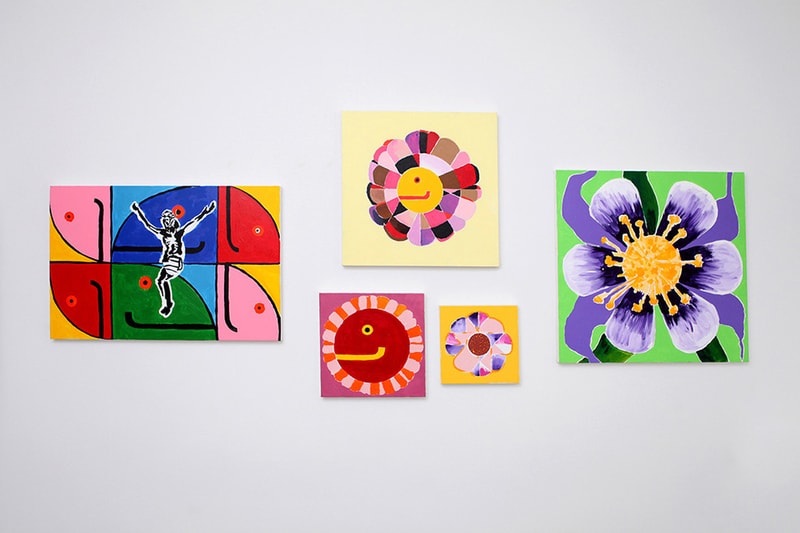 1 of 8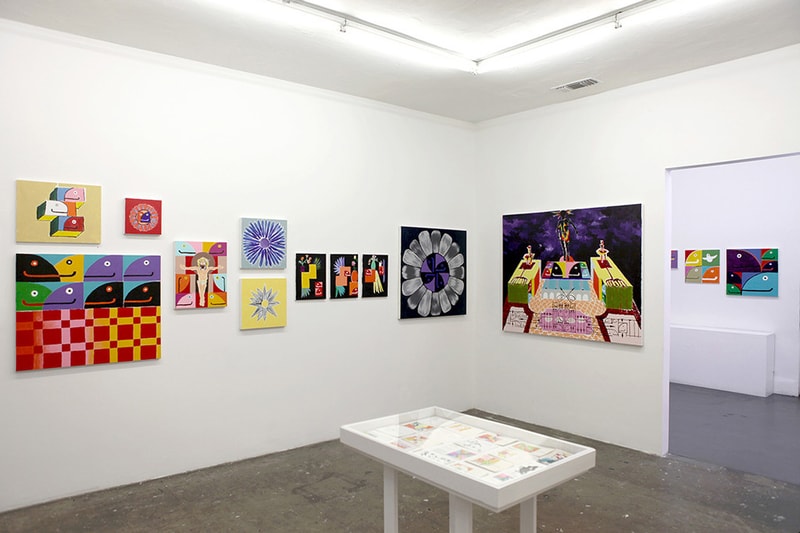 2 of 8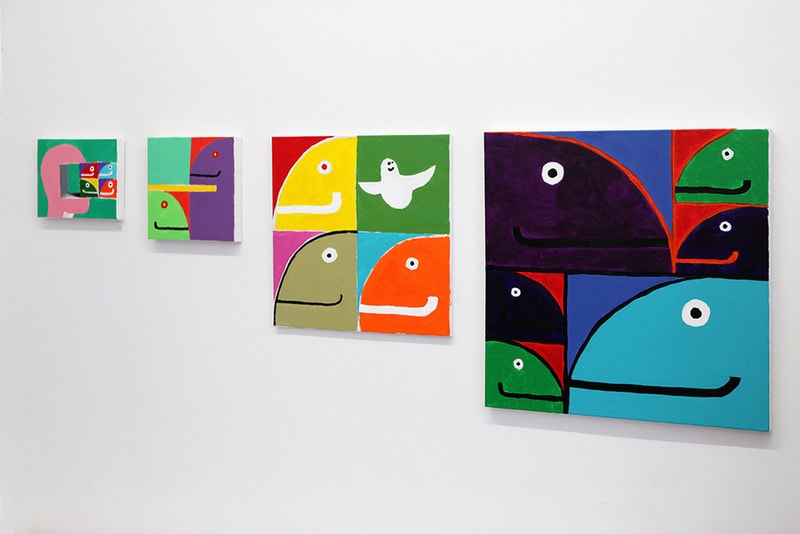 3 of 8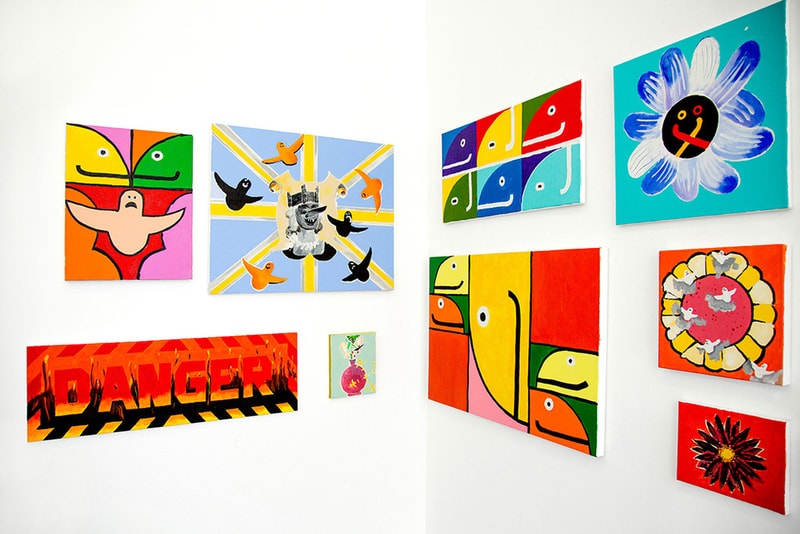 4 of 8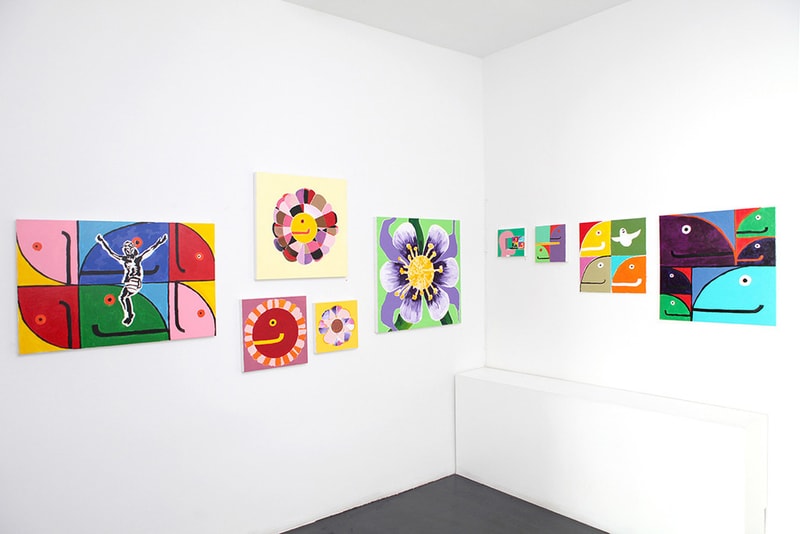 5 of 8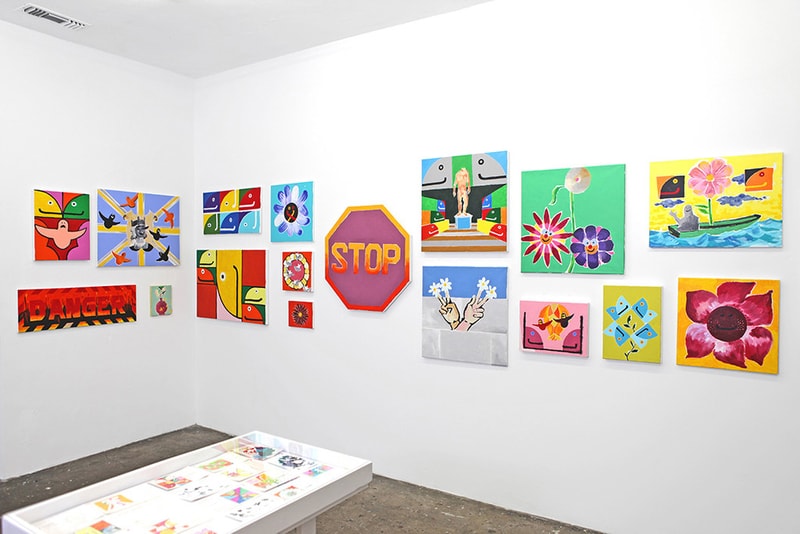 6 of 8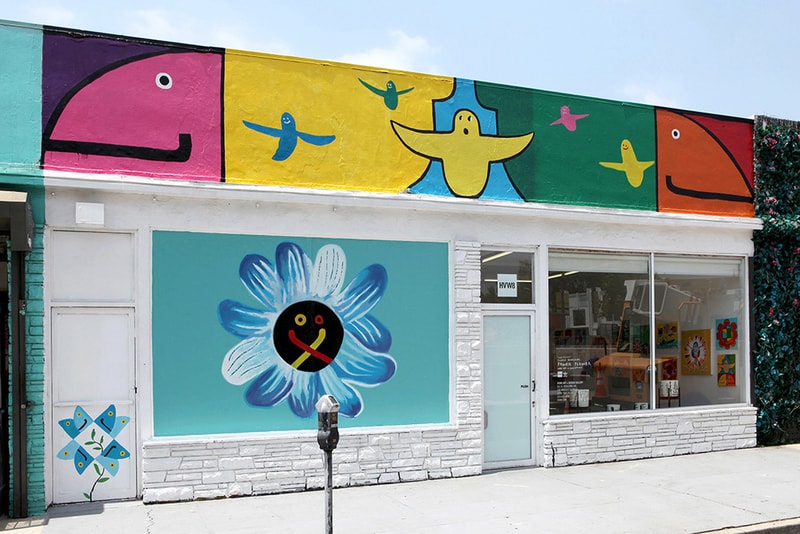 7 of 8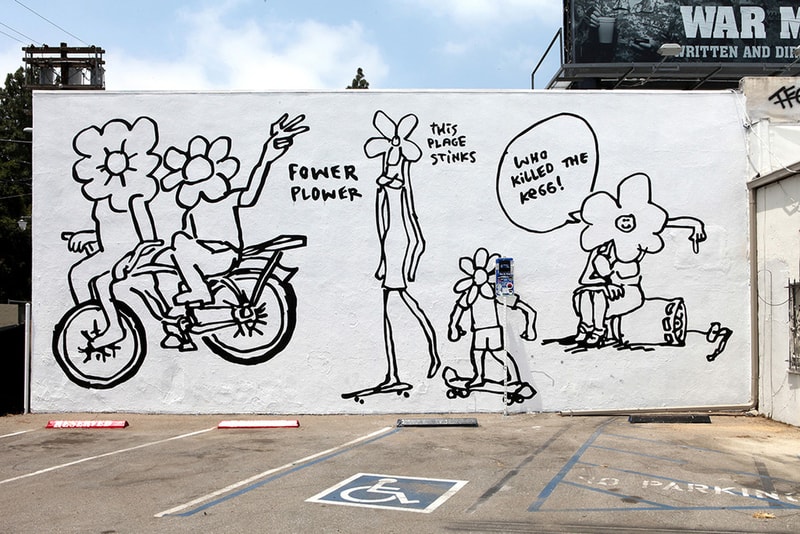 8 of 8
A Look Inside Mark Gonzales' "Fower Plower" Exhibit in LA
The Gonz goes full floral.
---
This past May, Mark Gonzales announced his upcoming exhibition called "Fower Plower" at HVW8 gallery in Los Angeles, California. The New York-based artist/skateboarder's latest showcase will have a new series of floral paintings on display alongside a collection of prints and other fauna that center upon color theory, mood and theology. Of course, his iconic Shmoo character is also presented in several of the works.
More precisely, the art establishment noted:
This particular body is inspired by the disappointment he felt when his business partner "sold out" in the early 1990s, the faces are bursting with bitterness. They are put-on fake smiles, cheerful in the face of misery and embarrassment. Years later, however, the harsh cynicism has softened, and the power of the smiles seems to have cracked the regret. Indeed, Gonzales seems to be saying, flowers, grown in even the harshest of conditions, can have an immutable healing power.
Take a look at the slides above and be sure to drop by HVW8 to view the Gonz's new exhibit for yourself. "Fower Plower" is open to the public until June 20.
HVW8
661 N. Spaulding Ave.
Los Angeles, CA 90036
United States