Manny Pacquiao Thinks Conor McGregor Has "No Chance" vs. Floyd Mayweather
Will you be tuning in?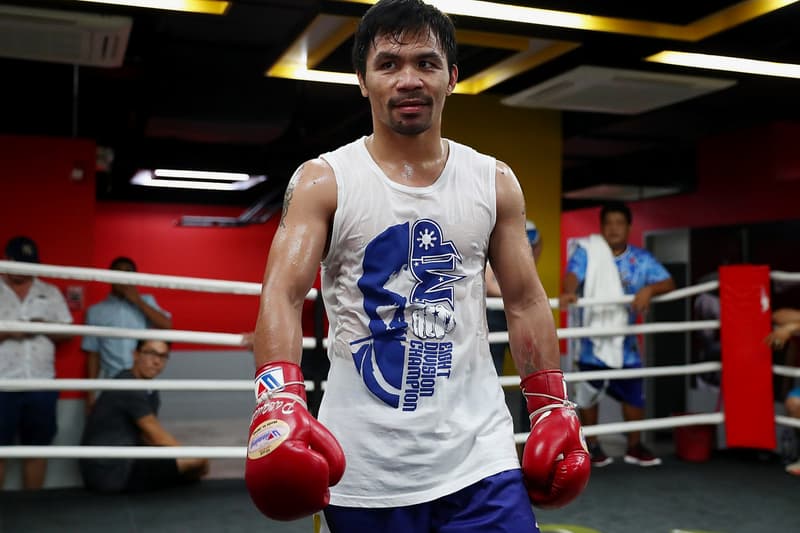 After months of pent-up talks, the fight between Floyd Mayweather and Conor McGregor has finally become a reality. Set to take place this August 26 at the MGM Grand in Las Vegas, fans of both have held nothing back in terms of who will reign supreme. One such fan is Manny Pacquiao.
Having already felt the pain of losing to Mayweather, Pacquiao believes the same thing is in store for McGregor come the big day. "McGregor has no chance in this fight," Pac-Man told Dan Wetzel of Yahoo Sports. "In fact, it could be very boring." Pacquiao went on with the punches stating, "There is no way [McGregor] will be able to land a meaningful punch on Floyd. How could he? He has no professional experience in boxing."
Pacquiao seems to be far more interested in the September 16 showdown between two boxers and not a boxer and an MMA fighter. "The real fight and the best fight is [Gennady] Golovkin vs. Canelo [Alvarez]," Pacquiao said. "The best vs. the best. That's the fight I will be watching." Let us know who you will be rooting for in the comments below.
Photographer

Chris Hyde/Getty Images