Luke Meier Talks about OAMC's Lasting Appeal and Work-Life Balance with His Wife Lucie
He also comments on his days with Supreme.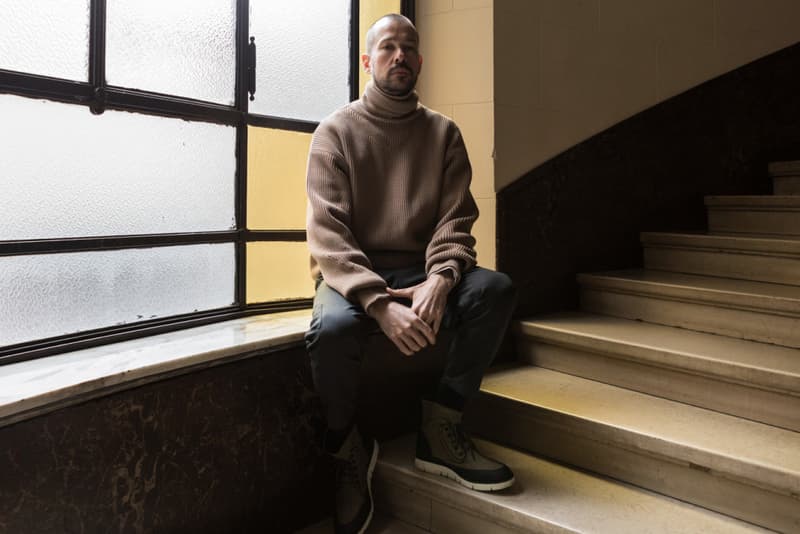 Luke Meier of OAMC recently sat down with Vogue to discuss the brand's current surge, Supreme and working with his wife Lucie at Jil Sander amongst other things. The respected creative has convincingly found the perfect formula for creating streetwear-focused fashion that has luxury appeal. Furthermore, OAMC is also in the midst of introducing its 2018 spring/summer collection and Meier touches on the inspiration for that as well in the interview.
Read some of the excerpts below and head to Vogue for the full article:
With menswear increasingly pushing the envelope, I guess you likely think a lot about relevance; you don't really seem interested in fantasy, to me.
Yes, that's true. I mean, relevance, that's something very important to me. It's also a term that's thrown around a lot, whether something is relevant or not, and of course, it all depends on the perspective of whoever is saying it! But I'm definitely not interested in making things only for fantasy. I'm always looking for the reality in whatever I do. I have to be able to justify that any given piece is something someone can buy and live with. Whether it's to express themselves, or makes them feel really good, it has to be a quality piece that they can have for a long time. If I can do that, that's where the relevance comes in. Social commentary can give a feeling of now, that's a necessity to what I do too, but I never want things to be fleeting, that they're done once the season is over. I've never liked that idea.
There's been such a huge surge in energy and creativity in menswear, especially in London, with talents like Martine Rose, Grace Wales Bonner and Craig Green. What's the particular energy in Paris right now? Where does it stand in this moment?
London is really interesting right now, and I always think that London should be creative that way. As for Paris, well, it's always been the apex of the luxury world, this iconic place…. We've been able to wedge our way in there, but not in an aggressive way. It's great to be able to show in the midst of these big brands. We can do things in a certain way that speaks to us, yet also present to everyone.
Can you tell me a little about working for Supreme? I've always seen it as an immensely admirable brand because it has always had a very clear sense of purpose and of who it is speaking to, which is pretty rare.
I was head designer for Supreme for eight years. I have a great relationship with James [Jebbia, founder of Supreme]; he's more of a friend than a boss now. We shared the same perspective on things. James has an enormous amount of integrity; he's had all sorts of opportunities to do all sorts of things, but he never wavers—he only ever does what he believes in. He never forces anything, it all happens naturally. It's always about keeping Supreme cool and making it all about New York City, and that's all that matters. I respect him a lot.
Now that you're also designing Jil Sander with Lucie, how are you splitting your time and life with OAMC?
We're in the process of moving everything to Milan. OAMC already has a development office here, for logistics, etc. It's been quite a challenging few months, getting everything organized, building the structure around it, taking time to perfect it all. I have a right hand at OAMC who helps me a lot. I've been between Milan and Paris. We bought a flat in Paris last July, and the renovations were just finished last week [laughs]. We will be in Milan a lot, but Lucie has deep roots in Paris, so we will definitely between the two.