Bobby Hundreds Discusses the Difficulties of Making 'BUILT to FAIL: A Streetwear Story'
"150 hours of interviews across cities, generations, and vantage points."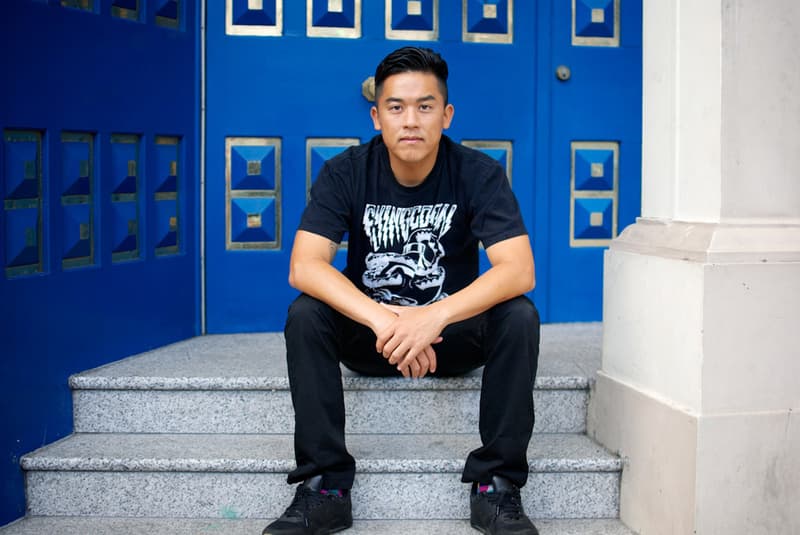 Bobby Hundreds has just unveiled the trailer for his first film BUILT to FAIL: A Streetwear Story, which details the untold story of how the streetwear subculture came to be — more importantly it aims to depict the essence and spirit of the culture itself. Before it would evolve into a full-blown industry, it was just a small community of hobbyists with side projects; it was completely uncharted territory. Nobody knew what what it could become, nor were they aware of the frenzy it could stir up amongst the youth.
Over the 14 years of operating within the industry, Bobby had felt the 'streetwear' label had become "twisted and turned by the media and mainstream," so he set out and traveled the world to tell the complicated origins that have led to culture as we know today. As many continue to follow suit and create, this documentary should help to educate on the small decisions that affect the overall success of a business. We had the chance to interview Bobby and discuss the makings of this documentary, and the difficulties of weaving the many vantage points into a cohesive narration. The film recently premiered at the 2017 Los Angeles Film Festival, and featured interviews with Rick Klotz, Eli Bonerz, Futura, A$AP Rocky, Meg@, Jeff Staple, Futura and more.
"The bigger streetwear got, the harder it became to define."
What was the key objective and reason for creating this documentary?
After 14 years of building my own brand and participating in the marketplace, I saw the "streetwear" label get twisted and turned by the media and mainstream, applied to all genres of clothing from heritage sportswear to modern athleisure. The bigger streetwear got, the harder it became to define. Today, streetwear is the hottest hashtag in style, youth culture and music. But, no one can agree on what it means or where it came from.
Six years ago, I made my first attempt at outlining the streetwear history, writing "The 50 Greatest Streetwear Brands of All Time" for Complex. The tricky part wasn't ordering the designers and labels, but laying the guidelines on what designated each as streetwear. That piece went on to be one of Complex's most trafficked (and controversial) articles, but it prompted me to embark on a new mission: traveling the world to see what – and how – everyone else identifies streetwear.
This film was about making sure the story got told. As a fan and contributor, it is important for there to exist a historical record of this phenomenon – a special moment in time that has not only marked my life, but that of millions. From customer to creator, streetwear is built on the backs of dreamers, innovators, leaders and iconoclasts. I want us to be able to show this to our grand kids and say, "We did this." To tell the world, "We existed."
What was the biggest challenge you faced creating BUILT to FAIL?
I was naive to the documentary process. I've never directed a film before, and was ignorant to the importance of narrative, arc and all the ingredients of an entertaining movie. Thank God for my co-directors Scott Weintrob and Alexis Spraic for training me throughout the journey. My motive was to objectively record the streetwear timeline – like a History Channel piece – and I think that would have made for a passable doc. But, our first rounds of edits were coming up flat. The most important thing here is to pass on the information, but we had to work on the packaging, or else no one would open the gift. So, it was back to the editing room and we found a compelling story in here.
Can you tell us a bit about the reason for calling the doc BUILT to FAIL?
The idea of streetwear is seemingly built to fail. Like punk rock. The more successful, the more commercialized a brand becomes, the less it appears core and authentic. Streetwear is heavily situated around independence and credibility, right? But, the moment you make a dollar off your art, you're compromising your values. It's this age-old tussle between art and commerce, except with an element of street credibility that distorts business success.
At the end of the day, if you own a streetwear brand, you're a businessperson. You're a capitalist. You're exchanging your creative work for someone's cash. Can that reality jive with streetwear? Can a brand blow up and stay true?
There's this great quote by Chan Ho from the Korean brand LIFUL (that unfortunately got cut), but his answer is, "Of course you can. The bigger my brand is, the more of myself is invested in it. So, my brand is more authentically me than ever before."
Streetwear may be set up to fail, but that doesn't mean that it does, or these creators do. In fact, I think that summarizes the streetwear spirit: defying the odds and rising above. Unlocking the impossible.
Can you share with us one particular conversation that was particularly insightful?
I took home so many truths. One hundred and fifty hours of interviews across cities, generations and vantage points. Everyone had a unique perspective that added to this pursuit of a streetwear definition.
The dynamic between Rick Klotz (Freshjive) and Eli Bonerz (X-Large) was fascinating. They were both of the same era, and struck similar growth. But, Eli sold at the right time and made his loot. Rick didn't. The way they look back on their careers and what streetwear stands for today are divergent. I think the younger generations who are kicking off their own brands can learn a lot by hearing what these OGs have to say.
You mentioned Nick Diamond pointed you to Tommy Hilfiger, Russell Simons to Alyasha Owerka-Moore. All these people have their place in "streetwear" but all hail from different backgrounds. What do you think is the key connection that make them fitting candidates to be interviewed?
First, the majority of people we interviewed did not make the final cut of the film. It wasn't that their stories weren't streetwear canon — we had 90 minutes to pull off a good story and capture the streetwear attitude. There were so many things to consider beyond the brand's contributions alone.
I tried to follow one designer to the next, to let the story carry itself more than me saying "this is who streetwear is." It's impossible to tell the complete story in a movie. Things to consider: geography. LA's understanding of streetwear is wholly different from New York's. Tokyo, London, Australia all have their own histories as well. We need to talk about time periods. A streetwear kid today may point to Virgil Abloh and Neek the way that I looked to Erik Brunetti and Don Busweiler as pioneers. Streetwear isn't just brands and designers, it's retailers, it's media. There are the celebrities and rappers who have influenced the mainstream trend level as much as a street photographer like Craig Stecyk chronicled the OG style.
That's why I call this "a streetwear story." This is just one of thousands, millions.
Tell us about the team involved in this documentary. How did you guys work together to make this come to fruition?
I worked with a dream team. Executive produced by Matti Leshem, co-directed by Scott Weintrob and Alexis Spraic, who worked on fulfilling the story. I was much more in the weeds of streetwear's origins, and the emotion and nuances of it all. I think that was the pro and con of someone like me directing this doc. I have an inside appreciation for streetwear, and have gone through all these ups and downs. Consequently, I don't know what it looks like from the outside, so it was good to have Scott and Alexis construct the film's universe from a bird's eye perspective.
Interviewer

Arthur Bray
Image Credit

Breaksmag
Join Our Discussions on Discord
The HYPEBEAST Discord Server is a community where conversations on cultural topics can be taken further.