Michael Jordan Pens a Sincere Letter Praising Derek Jeter and His Legacy
"Much RE2PECT."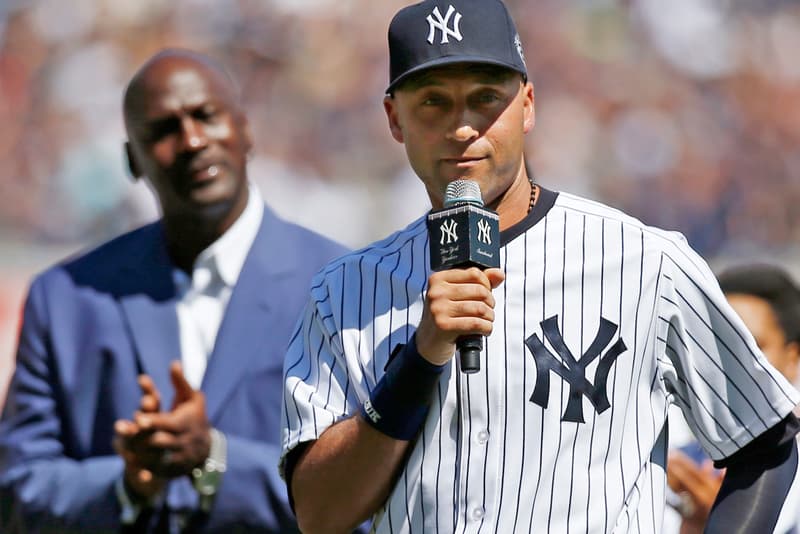 Derek Jeter's beloved No.2 jersey will be retired at Yankee Stadium in New York City this Sunday. Die-hard fans who managed to purchase a ticket to the event will be able to purchase limited edition merchandise including a special patch honoring the Bronx Bomber. Ahead of the celebration is a heartfelt letter penned by Michael Jordan which showcases his utmost admiration for Jeter.
The two sports legends have been good friends since Jordan's foray into baseball back in 1994. "We first met when I was in Arizona Fall League, when he was playing baseball. MJ is like a brother to me; our relationship has grown throughout the years, and he's like an older brother I never had," Jeter told the YES Network in 2014. "We've had a lot of conversations about life and about competing, both on and off the field or court."
Read His Airness' full letter published to The Players' Tribune below and expect coverage of Jeter's ceremony to begin on May 14 at 6:30 p.m. ET on ESPN.
Derek,
A legacy is built by more than what is seen. It is not given, it is earned.
Beyond your 20 years in the Majors and an endless list of accolades, it was your love and respect for the game that set you apart.
Your pursuit of greatness on and off the field has set the standard for others to follow.
Much RE2PECT on cementing your legacy and having your No. 2 jersey retired.
Congratulations.
Your friend,
Michael