Messi's FIFA Ban Lifted, Then He Declined Barcelona's Initial Extension Offer
Today was a good day for Leo.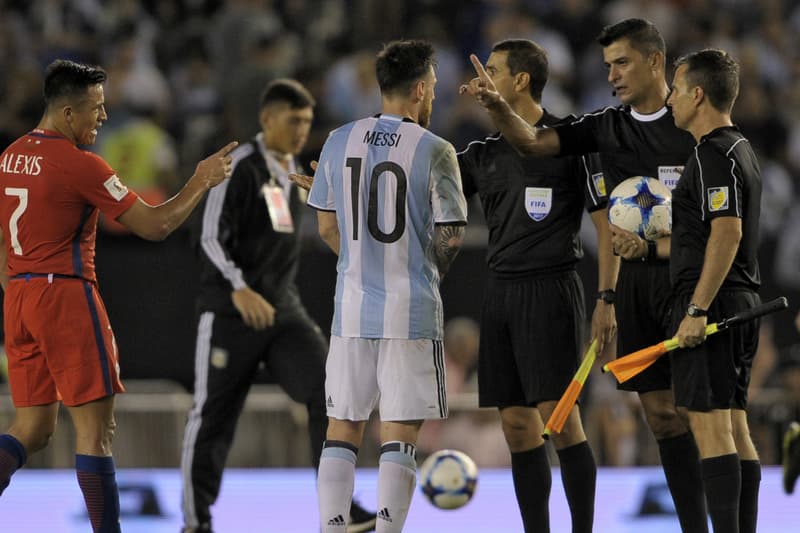 Lionel Messi's appeal of FIFA's four-match international ban imposed on him for insulting an official was ruled in his favor today, making him free to join Argentina for their next match against Uruguay on August 31. The superstar footballer's temper got the best of him during Argentina's World Cup Qualifier against Chile back in March. The four-time Ballon d'Or winner shouted profane insults at an assistant referee after being flagged for a foul. He then refused to shake the official's hand following his 1-0 win.
According to BBC, a "FIFA appeal committee said while his behavior was 'reproachable,' the evidence was not sufficient. The appeal committee nevertheless underlines the importance of always showing respect to the match officials, stressing that such a principle is essential in football and any unsporting conduct that may be contrary to the principles of fair play cannot be accepted," it said in a statement.
If Messi's appeal was denied, Argentina's chances of qualifying would be drastically slimmer. The club is currently fifth in their group of 10, with the top four qualifying automatically and the fifth team going into a playoff. Messi is very much needed to maintain or better that position.
On top of the good news — well good news for Messi fans — the 29-year-old made headlines today for rejecting Barcelona's initial contract extension offer worth a reported £29 million GBP (approximately $37.6 million USD) a season. Despite his "thanks, but no thanks" response, Messi assured Barca that he'll likely remain with the club when his contract ends next season. Encouraging words aside, Barcelona will want to settle on a contract sooner than later, or other top tier clubs will throw their names into the bidding war. Pay that man!