LaMelo Ball's 'Highlight' Tape Gets Roasted by Twitter
It's not easy being a Ball.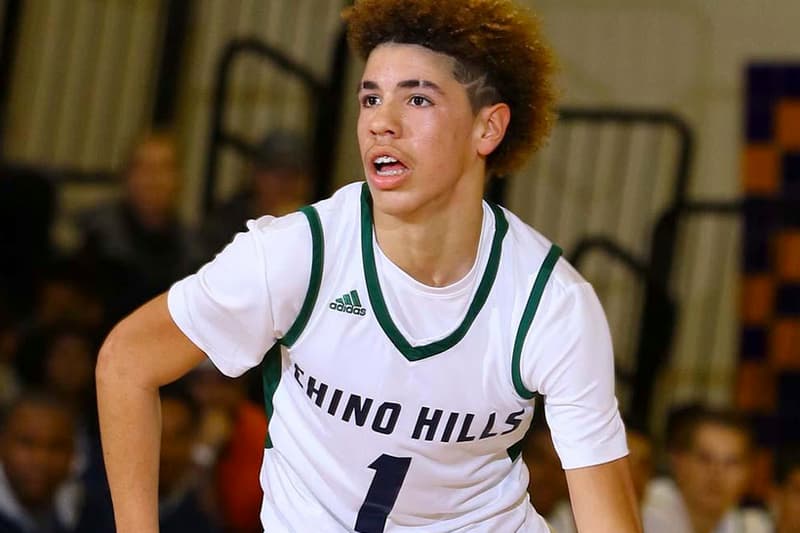 LaMelo Ball is a 15-year-old, high-profile basketball player who hasn't even reached the college levels yet. However, when you're the son of LaVar Ball, it's even more difficult to stay out of the spotlight. Though LaMelo made headlines when he dropped 92 points during a high school game, having the Big Baller Brand looming over you doesn't keep you immune to the harsh reality that is the Internet. On Thursday night, a "highlight" video of LaMelo surfaced with air balls and all. If that wasn't enough, the 15-year-old's AAU team got blasted by the Compton Magic in a 52-point route. Even though the Magic are an AAU powerhouse, it's still rough to see a great player struggle. Once the video started circulating, everyone started lining up to roast the poor kid. Check it out below.
Earlier this month, LaVar Ball gave a ridiculous excuse for why Baller Brand sneakers cost more than Jordans.
When your 2k MyPlayer is a 55 but shooters shoot pic.twitter.com/Y0naJdDxJM

— #Mickstape (@MickstapeShow) May 28, 2017
@MickstapeShow @barstoolsports mY nAmE iS lAmElO bAlL aNd I sCoReD 92 PoInTs In A hIgHsChOoL gAmE aNd I'm GoInG tO UcLA pic.twitter.com/bYNO1M52w0

— Katie Howe (@_howe50) May 28, 2017
Lamelo Ball may be the most overrated prospect iv ever seen. Horrible shot iq, can't play defense and makes 0 attempt to play any help

— Robby Shoess (@RobbyShoess) May 28, 2017
@nballaccess LaMelo would you like to describe what happened?

LaMelo: pic.twitter.com/FPCxY23YDF

— Ducks Fly ? (@TheU0Ducks) May 28, 2017
@jimadair3 @SpikeEskin LaMelo Ball's draft express video gonna be like pic.twitter.com/5rROcgTyFg

— Roc (@hardROClife) May 28, 2017