Adult Swim Debuts New Zaytoven, Bankroll Fresh, Yung LA & Twista Single "Pose To"
The lineup for this year's Singles Program is here.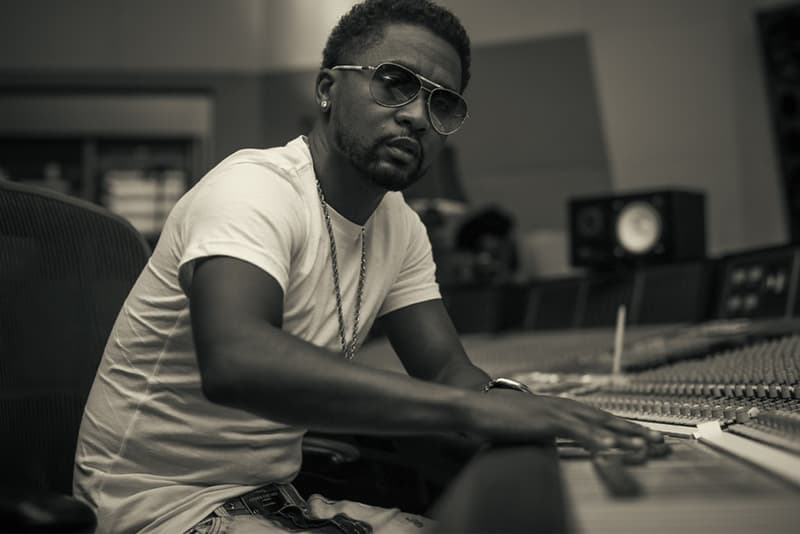 Adult Swim has revealed the list of new records featured in the 2017 Singles Program. For the the 2017 installment in the annual release series, the network will release a few albums' worth of new music over the course of 52 weeks. For the project's lead single, Adult Swim has unveiled "Pose To," a new song from Zaytoven, Bankroll Fresh, Yung LA and Twista. Besides the aforementioned four artists, Adult Swim will be working with Flying Lotus, DOOM, Jay Electronica, Brian Eno, HXLT, Knxwledge, Maxo Kream, the Low End Theory crew, Shabazz Palaces, Waka Flocka Flame and more.
You can stream Zaytoven, Bankroll Fresh, Yung LA and Twista's "Pose To" here, while the entire list of artists featured in this year's series can be checked out below. Check back next week for another new release from the Adult Swim 2017 Singles Program. Last month, Zaytoven shared another new single with 21 Savage and Gucci Mane.
Adult Swim 2017 Singles Program
Abra
Anna Meredith
Big Freedia
BOSCO
Brian Eno
Code Orange
Colin Stetson
DAWN
Dinosaur Jr.
DOOM ft. Jay Electronica
Downtown Boys
Ducky
Explosions in the Sky
Father
Flying Lotus
G Perico
Helado Negro
HXLT
Jacques Greene
Jay IDK
Jlin
JonWayne
Julia Holter
Julian Casablancas + The Voidz
Juliana Barwick
Kaitlyn Aurelia Smith
Kitty
Knxwledge
Lord RAJA
Low End Theory (Daddy Kev, Nobody, The Gaslamp Killer & D-Styles)
Maxo Kream
Migos
Mija
Moor Mother
Nef the Pharaoh
Nick Hook
Oddisee
Pallbearer
Run The Jewels
SAD13 [Sadie Dupuis]
Sevdaliza
Shabazz Palaces
Sleep
Sophie
Spark Master Tape
SuperUnison
Tanya Tagaq
The JuJu Exchange
Thundercat
Tim Hecker
Venetian Snares
Waka Flocka Flame
Washed Out
Wavves
Witch Mountain
Wolves in the Throne Room
YFN Lucci
Your Old Droog
Zaytoven ft. Yung La, Bankroll Fresh, and Twista
Zeal & Ardor
Zola Jesus