McDonald's to Have Mobile Ordering at All U.S. Locations by End of Year
The fast-foot giant will be the first amongst its competitors.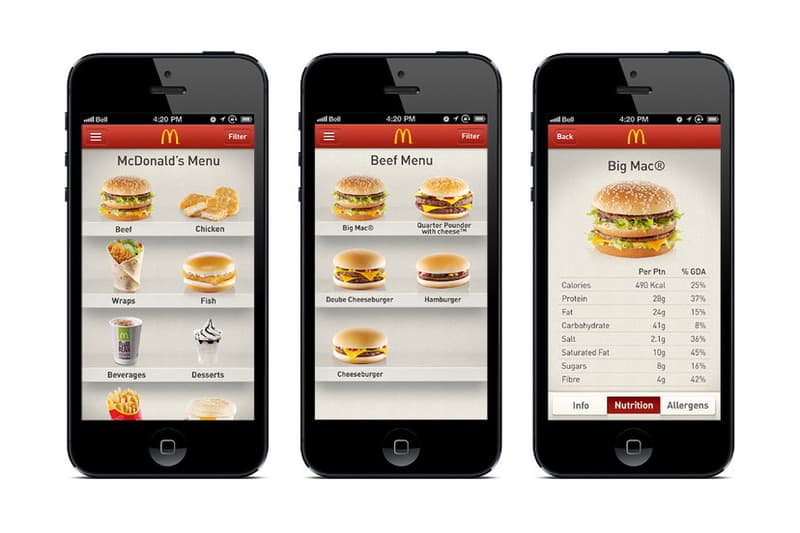 Fast food just got faster and McDonald's is getting the leg up against its competitors by having mobile ordering at all of the restaurant chain's U.S. locations by the end of 2017. Moreover, the fast-food giant will be the first to do so, leading up to a promising stock performance in the months to come — "Restaurant consumers are aggressively gravitating toward concepts that offer the greatest level of convenience and control across ordering, payment and distribution," analyst Jeff Farmer wrote in a note to clients Monday. "Among the hamburger players, we believe that MCD is establishing a first-mover advantage with digital that can drive sustainable share gains in late 2017 and beyond."
With that said, a total of 14,000 McDonald's in the U.S. will be capable of mobile/digital pay. Kiosk ordering is already available at most outlets, but it's also being reported that 2,500 more stores will get those ordering platforms as well. It's not a surprise that McDonald's wants to be the first to roll out mobile ordering before all the other food giants. The Golden Arches continues to perform strong in the fast-food sector and it's quickly capitalizing on the fact that convenience plays a big factor in consumer satisfaction and sales performance. As in any "fast" industry, whether it's fashion or food, "speed" is the key and it will be interesting to see how Burger King, Wendy's and Jack in the Box follow suit as some of them are also already in the "testing" stage of mobile ordering.