Leo Fitzpatrick on His Palace Ad Appearance & Feeling Uncomfortable Stepping Inside a Supreme Store
Plus, the lasting legacy of the movie 'Kids.'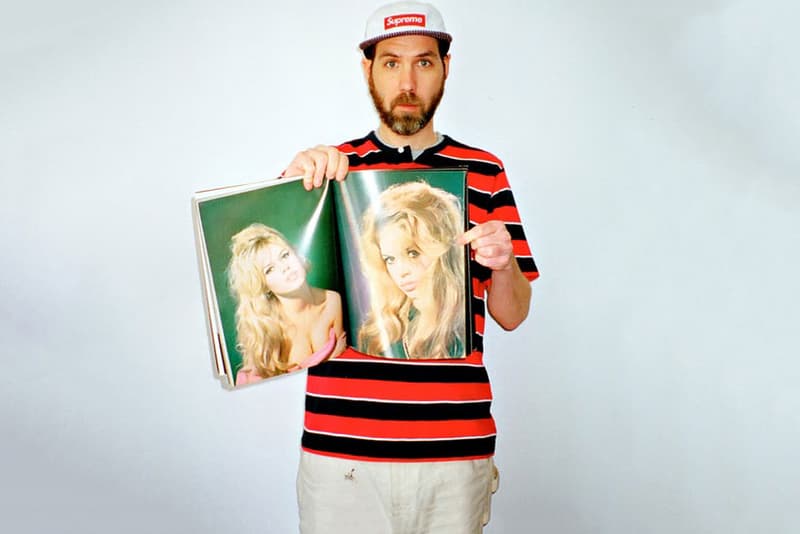 Leo Fitzpatrick recently sat down with GQ Style to talk about his recent appearance in the new Palace video ad alongside Jonah Hill. The New York icon who is also an actor and gallerist is renowned for his gripping on-screen roles (Kids, The Wire) and for being one of Supreme's biggest affiliates. In the interview, Fitzpatrick touches on a lot of things, including his thoughts on Supreme now compared to before and the cultural impact of the movie Kids on New York.
Check out some excerpts from the one-on-one below and head to GQ Style for the full discussion. You can also check out Palace's full 2017 spring lookbook here.
On how he got involved with the Palace video:
The thing I like about Jonah is that he's a skate rat at the end of the day. He grew up skating the Santa Monica Courthouse, and he knows his shit. So It's not like he's just jumping on a trend. He really respects skating, and I really respect skating. So obviously when Lev [Tanju, the founder of Palace] reached out, I said sure sign me up. It's funny cause Jonah's joke in the video is kind of like my reality, like I can't fucking be doing this, I gotta make money. But if it was a commercial for a brand that I don't support I wouldn't do it. Shit, I probably hurt their brand more than do it any good. If kids see me wearing Palace they might look at me a little funny, like you're too old to be wearing that, dad.
On Palace's stateside impact:
It certainly feels like the right time for Palace to be coming over here, no?
For a European company to make a big noise in the states as opposed to vice-versa, that says a lot. It's not easy for a brand from England to have the same sort of impact with the drops as a Supreme or something like that. And I think they're young enough and smart enough that they really know how to master social media. They're young enough and cool enough to know what kids want.
On Supreme in general and his relationship with the brand:
It's like Thrasher sweatshirts, when I was coming up and I was a young kid, if you saw someone wearing a Supreme shirt you knew they were a skater of some kind. There was still a code to the clothes you were wearing, you could tell if people knew what was up based on what they were wearing.
The only thing that's weird now is that I get vibed for wearing it, again because I'm older and shit, and kids will look at me crooked and be like How the fuck did you get that thing? You know, like a North Face Supreme collaboration, they'll be vibing me, and I'll be like Dude, it's a fucking jacket.
It took me like three generations of employees till I found someone that liked me. And I get along with James Jebbia and Angelo and all those guys. But to this day I'm kind of uncomfortable going into the store, which is weird.
On the cultural impact of the movie 'Kids':
I meet a lot of people who say they moved to New York because of that movie, and I'm like, what about that movie makes New York look attractive? What people don't realize that what was happening in New York was happening in San Francisco was happening all over the world, it was just the fact that they turned New York into a movie.