Kenzo's Humberto Leon Tells Us About Folio 1 and How He Avoided Cultural Appropriation
Speaking about the campaign and what it's like meeting with Kenzō Takada himself.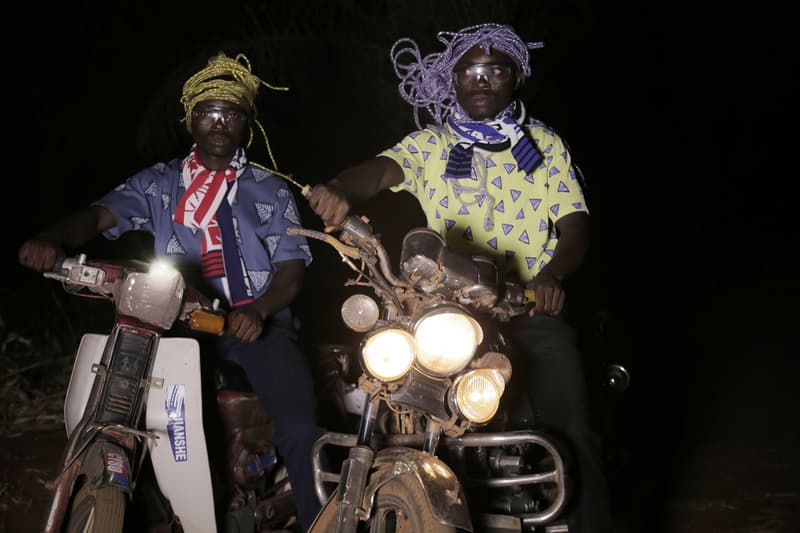 Kenzo's latest campaign is the work of Nigerian filmmaker Akinola Davies Jr and photographer Ruth Ossai. While the two hadn't worked together before, both had garnered praise for their work that looked into identity, specifically Nigerian identity. In previous interviews Ossai has spoken about how she was infatuated by the power of photography and the way it captures moments and tell stories. Davies Jr's directing work has often been interested in the same themes as Ossai, but approached it through the moving image medium.
Fashion and art are bedfellows, so it's no surprise that Kenzo tapped the two to work on its latest campaign, giving them free rein to shoot the collection in an environment congruous to both of their work. The duo chose to base the campaign around ceremony, focusing on the indigenous Igbo communities of southern Nigeria, naming the resulting pictures "Gidi gidi bu ugwu eze," meaning "unity is strength."
Kenzo celebrated the launch of this campaign in London recently, with NTS delivering a set and an after party with Kelela performing. Also in town was Humberto Leon, co-founder of Opening Ceremony and co-creative director of Kenzo, and we caught up with him about a variety of topics in the middle of the packed and bustling event.
Why
Kenzo

Chose

Akinola

Davies Jr and Ruth

Ossai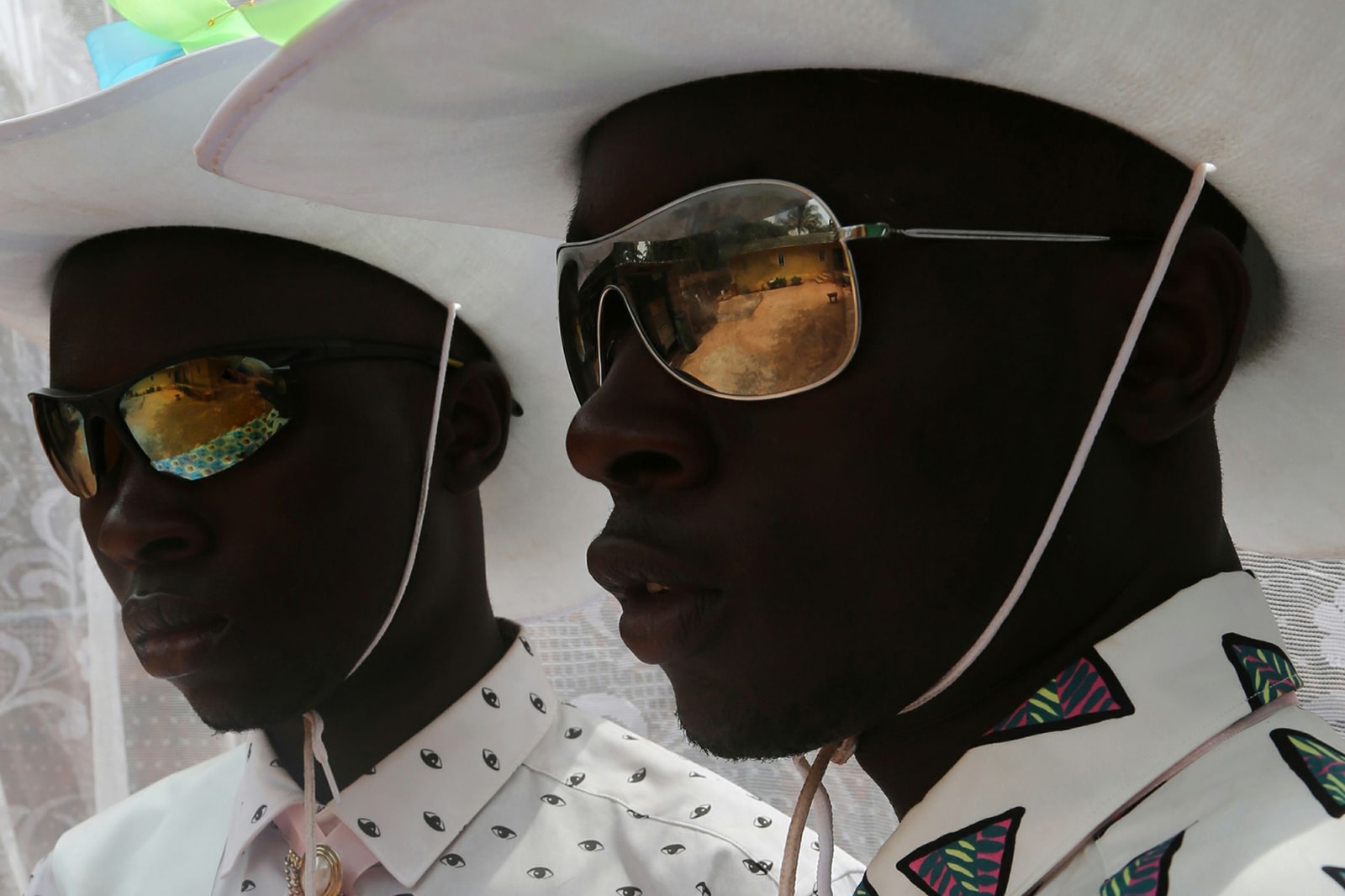 The first question we asked was simply why he wanted to work with Ossai and Davies Jr. "Number one, I'm a fan of their work," before explaining that he preferred to use Kenzo as a "platform" to showcase the work of interesting creatives. "It's exciting to bring on new people, new stylists, and new photographers to look at the clothing," explains Leon. "I'm not a fan of showing a look on a runway and then advertising with exactly the same look. You have all these different mediums, so you should let people go at it and see it in a different expression."
This different expression also ties into how Leon and Carol Lim have dealt with taking on the demands of a house that has a founder, Kenzō Takada, who's very much able to still agree, or disagree, with the brand's dealings. The duo have spoken before about how they regularly meet with Takada, is this still the case? "We do! He comes to our shows and he's been very supportive of what we've done. He definitely feels we've brought the spirit back to the brand," says Leon. "I don't think there's too many houses where the founder is still alive and that the current creative directors have such a tight relationship with them."
The Connection Between the
Kenzo

of the Past and the

Kenzo

of Now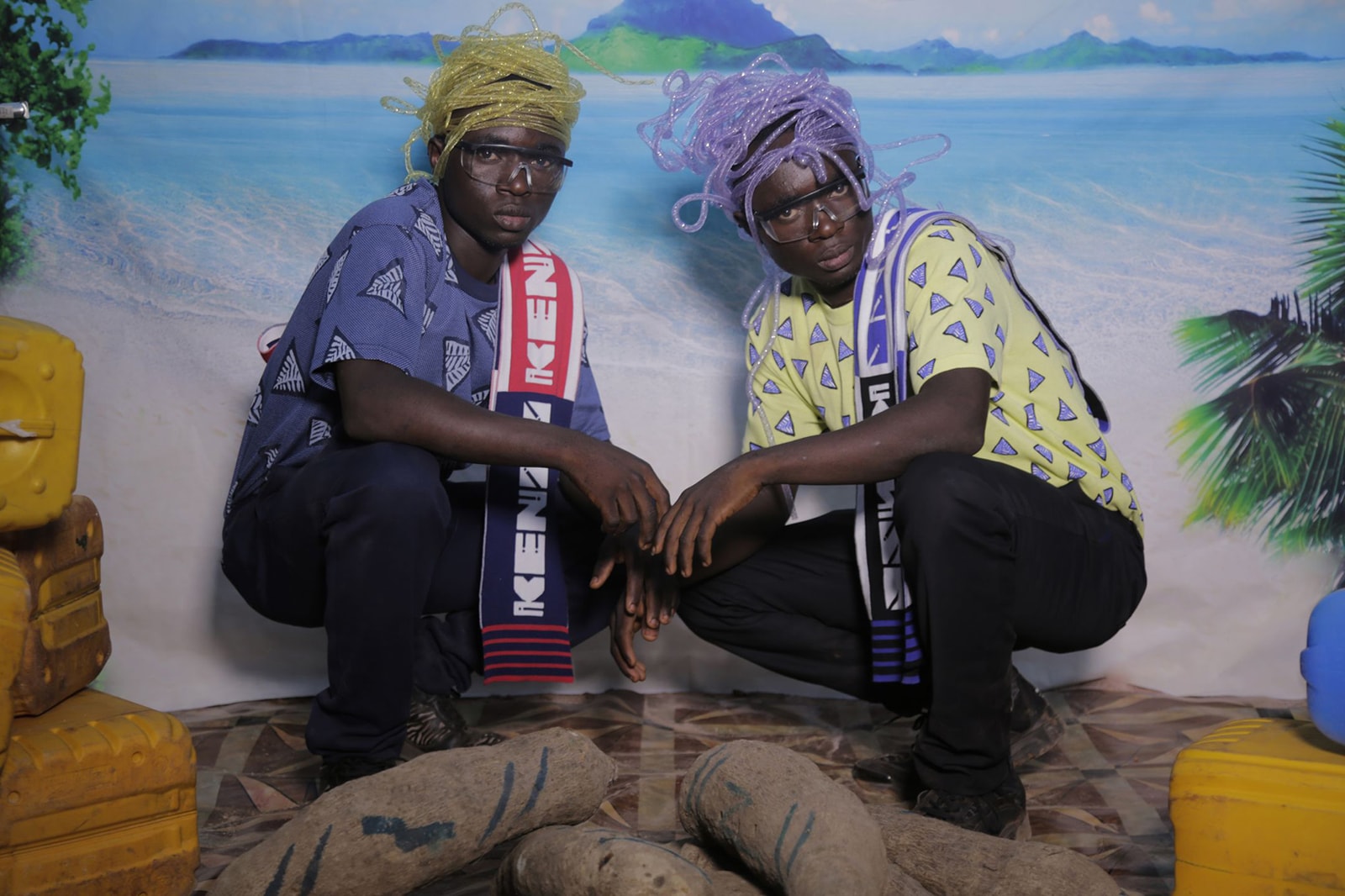 In previous interviews they've spoken about how they plan to move the brand story forward rather than solely relying on the archives and this campaign was part of that. "We try to think of new ways of working with the brand that make sense for us. Tonight is not a night about us, but about [Ruth Ossai and Akinola Davies Jr] and it's their night. We just happen to be the ingredients – it's their work."
Leon was quick to point out that while they are moving the brand forward, there is still a continuing thread between the work of today and Kenzo's past. So, while Takada hasn't seen this campaign, Leon think he'd approve. "If you look back to those amazing Hans Feurer images of Iman – it's not the same photographer, it's not the same work at all – but the emotions resonate [in the same manner]. This campaign goes even further, in a different way, but I'd imagine that he'd be proud. And he was such a cultural freak too, his whole vision of the brand was about all his travels and really expressing his those through the collection, so he'd absolutely approve of this."
Avoiding Cultural Appropriation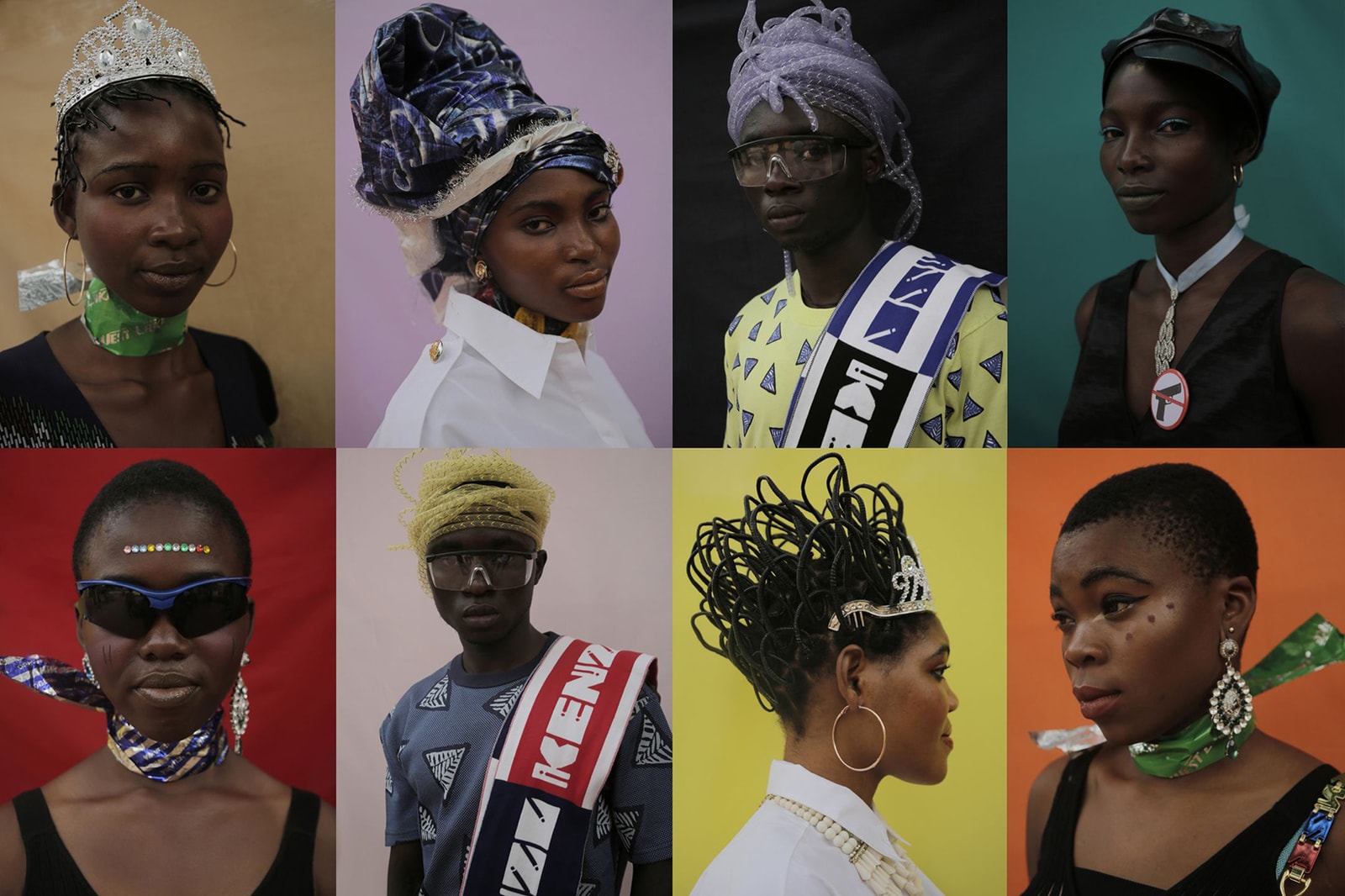 It's difficult to point out what's so enjoyable about this campaign without bringing up the topic of cultural appropriation. As in, this shoot is as great as it is because it avoids being as groan-inducing as most culturally appropriating topics are. How did Leon manage to avoid falling into something that many brands fall into? "It's about choosing artists that have an authentic voice, an authentic representation and we surrender ourselves to them," he says. "This is an expression of them, when they grew up and the story that they're trying to tell. I don't think we've tried to look at an image and reappropriate an image, we really tried to go into this authentically."
Humberto finishes on this note, "There aren't too many images that look like these images out there in the world. It's a fine line but that's where I feel very proud of it."