Enter Gorillaz's Hidden World With Its Second AR App
See Gorillaz as you've never seen it before.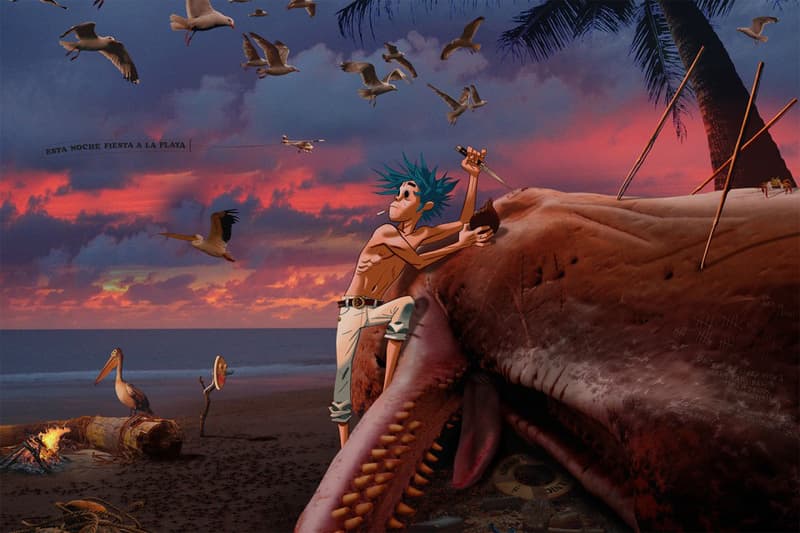 Last week, Gorillaz's Damon Albarn and Jamie Hewlett offered fans an immersive experience with its "mixed reality" mobile app. Now, fans are gifted with a new augmented reality app from the band, as they've teamed up with Telekom Electronic Beats to launch The Lenz app. Users can discover hidden Gorillaz content by aiming the camera at any magenta-colored objects, from T-shirts to posters and more. The app is now available for iOS and Android.
Stay tuned for Gorillaz's 2D and Murdoc's first-ever live interview on BBC Radio 1 this Thursday, April 20 at 10 a.m. Eastern.