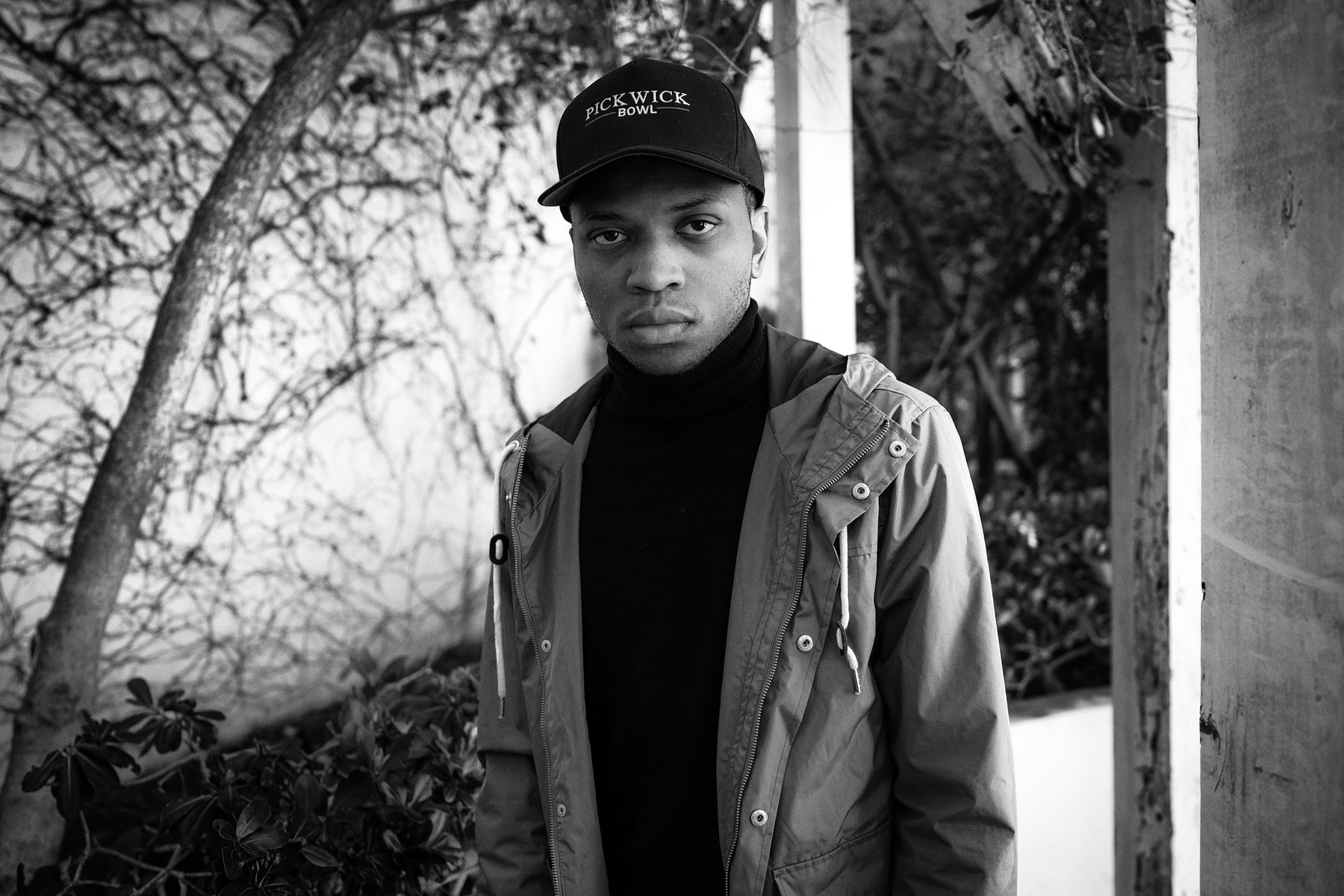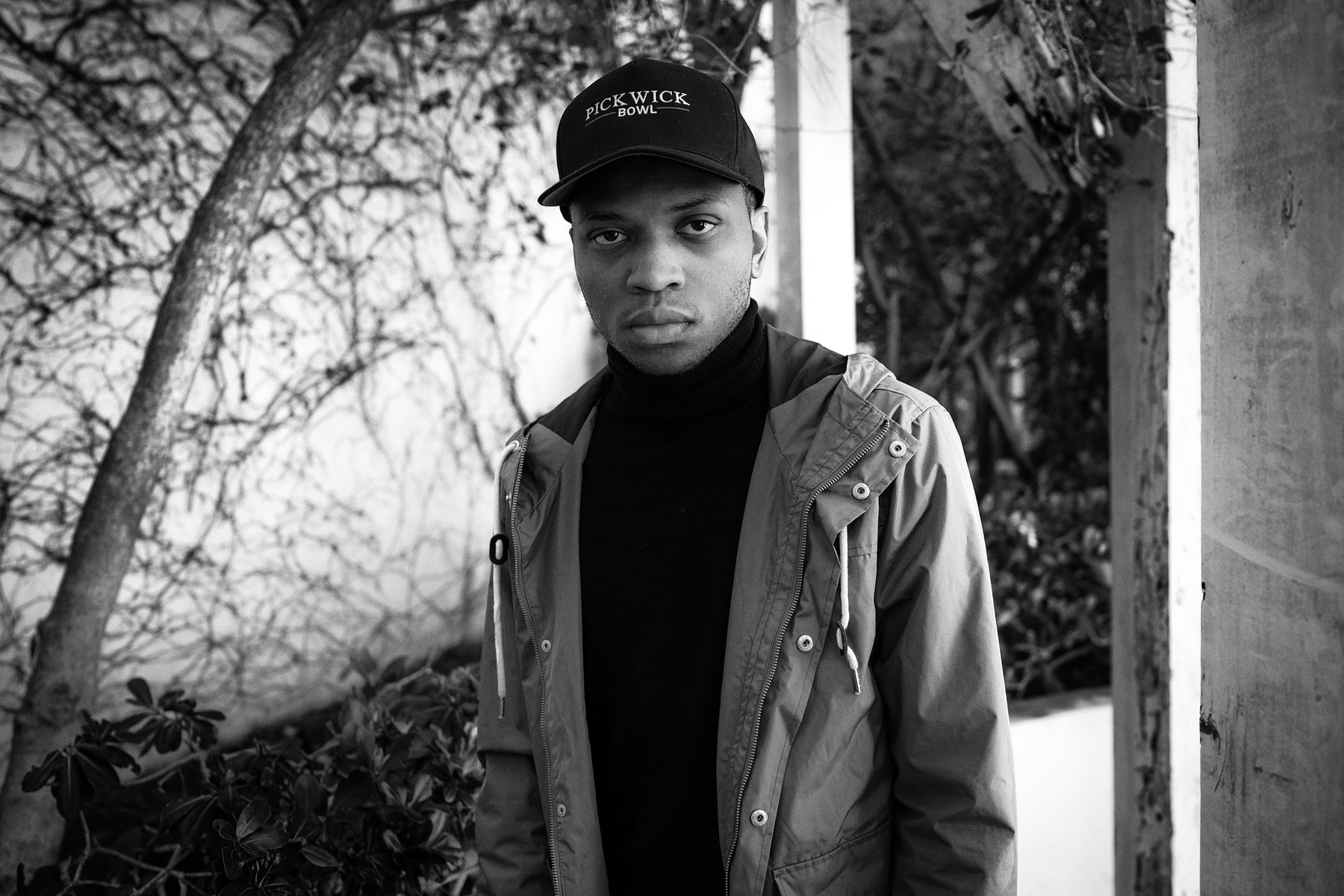 Gallant Opens up About His Passion for the Far East
Sharing his essentials, anime shows he's watching and how writing music made him a better person.
Gallant is one of those special artists who come along and display an undeniable raw musical talent. Whether it's his vulnerable and layered songwriting or his signature falsetto, he's made a believer out of industry insiders and fans alike. With all of his recent successes, it's hard to imagine there was a time when Gallant was being turned away by record labels in New York City, who told him he needed to be a more conventional R&B artist. Gallant eventually escaped the alienating energy he felt in New York City and moved across coasts to a suburban neighborhood in Los Angeles, more reminiscent of his hometown in Columbia, Maryland.
Gallant's decision to move west and create self-gratifying music proved to be the change he needed and since then everything seems to be going his way. His debut album Ology received critical success, landing him his first Grammy nomination for Best Urban Contemporary Album. He's also received cosigns from legendary artists like Seal, who has gone on record calling him the "future" of the genre. If you've been following Gallant, it's easy to agree that the artist has a bright future ahead of him. Yet when I ask him about his recent meteoric rise he responds dismissively by saying, "I think it's actually been been pretty slow."
It's a bit off-putting to meet an artist who is that talented, yet still so modest. When giving him a compliment he makes sure to always say thank you, but I got the feeling that the compliments never cracked the wall and made it to his ego. I mean, if Elton John telling Gallant his voice is "astonishing" didn't give him a major ego boost than I don't know what will. Gallant may very well end up the last person to acknowledge his artistic accolades, but that kind of attitude can spawn some impressive creative work. As far as praise goes, he's getting more than enough from the music world to make up for his own modesty.
We caught up with Gallant ahead of his North American tour with John Legend to discuss his affinity for K-pop, his favorite "Weight In Gold" remixes, and what he learned about himself from creating his debut album
Ology
and his everyday essentials.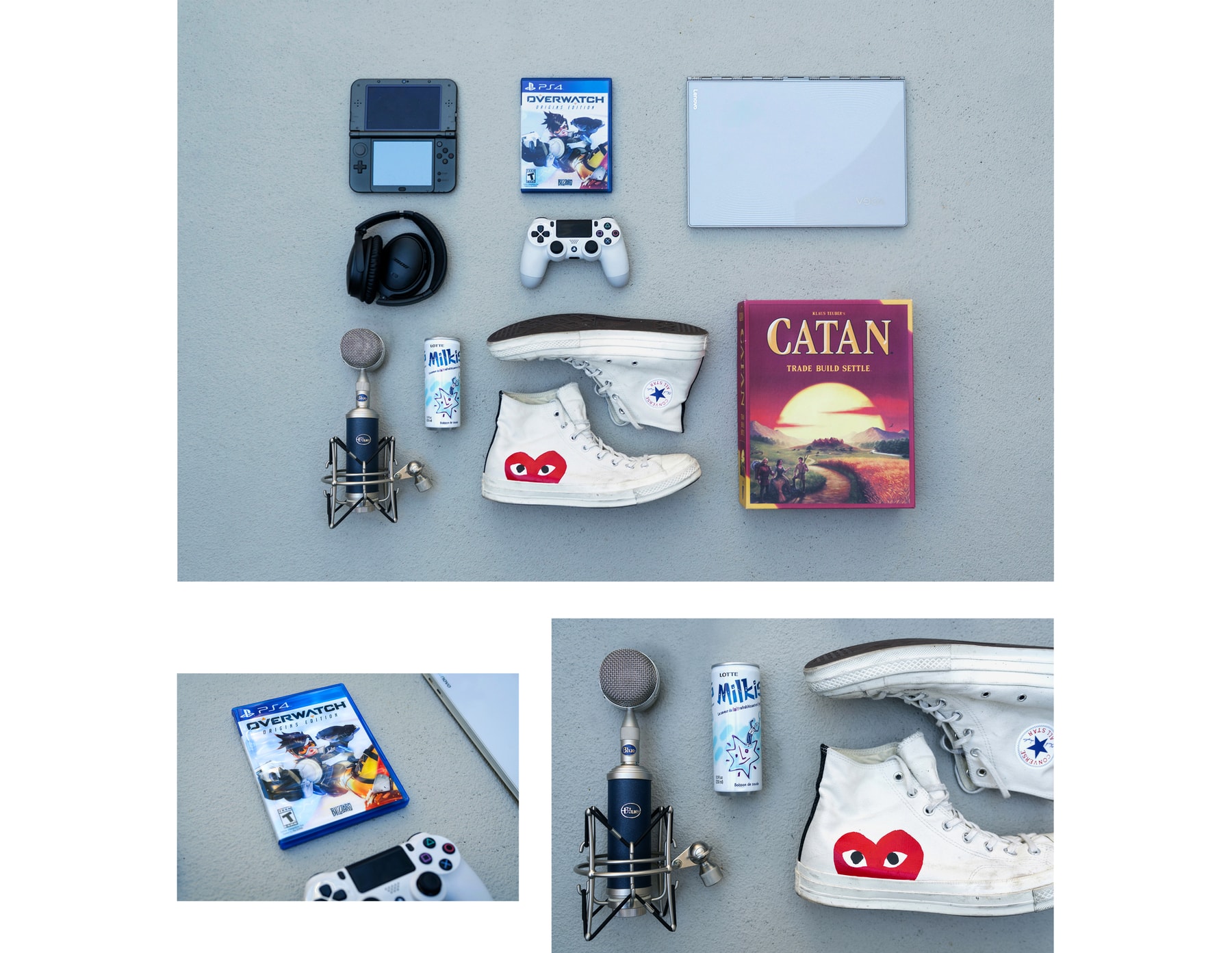 You performed at the Mama Awards in Hong Kong this year; how was the reception there?
It was great. It was mostly Korean artists and Korean fans, but Mama showcases music from all over Asia and there are fans from all different parts there. Just because K-pop is so huge, it felt very K-pop oriented. I spend a lot of time in Seoul; it's like my favorite place I've ever been to. I felt very at home, but at the same time I'm experiencing Hong Kong, which I'd never experienced before. Also, the stage was huge and I got to see a lot of musicians and stars that I had only looked up to from afar, so to see them up close was really dope and to meet some of them was surreal.
Who were some of the main artists you were looking forward to meeting?
Oh man, I really wanted to meet GFriend and I got to meet them. I got to meet JYP, which was crazy because he's like the f*ckin' dude, the boss man. I actually auditioned way back for JYP when I was a teenager so I got to tell him that in person. Just being around that energy and then the after parties, which I don't think I'm allowed to talk about… It was just really fun.
Do you see yourself doing a lot more shows in Asia?
Oh yeah, I would love to. I just traveled so much last year that I'm very much loving LA right now, but yeah I can't wait to go back.
You collaborated with artists Eric Nam and Tablo for the song "Cave Me In," can you talk a little bit about how that came about?
I mean Tablo, people really love him for his willingness to create his own movement and lane in a space that's so overly commercialized. It was an honor for me to get to meet him at Coachella last year and to get to talk about that with him. Not even thinking about working together at the time, just wanting to talk out of pure interest. I knew Eric through his brother and we finally got to meet up and we started talking and he kind of came up in his own way and not necessarily part of a group or a label until later on. Also, he's so multifaceted, just the way that he approaches it is interesting to me and it fit the conversations that me and Tablo were having. At some point it was like, "Hey we're all friends, why don't we just do a song?" So it was really organic and natural.
Did they say anything about being interested in breaking into the American markets more?
Not really, honestly. I think we all had levels of appreciation for just the global industry, but also certain levels of cynicism so we just wanted to make a song. We didn't think about strategy or anything like that. We thought it'd be weird if it was like half Korean and half English, just for the song's purpose so we decided to do it all in English.
Who are some Asian artists you'd like to collaborate with?
I don't have anything planned, but I mean there's so many. I'm afraid to name them, because I don't want to leave anyone out. Obviously the BTS guys are huge; I'd love to do something with them. Zico's killing the game. DEAN is f*cking amazing. I used to be a huge BoA fan when I was a kid so to do a loop around and come back and even just meet her and tell her, "Hey you were a huge part of my soundtrack when I was younger." That would be huge. There's just so much out there.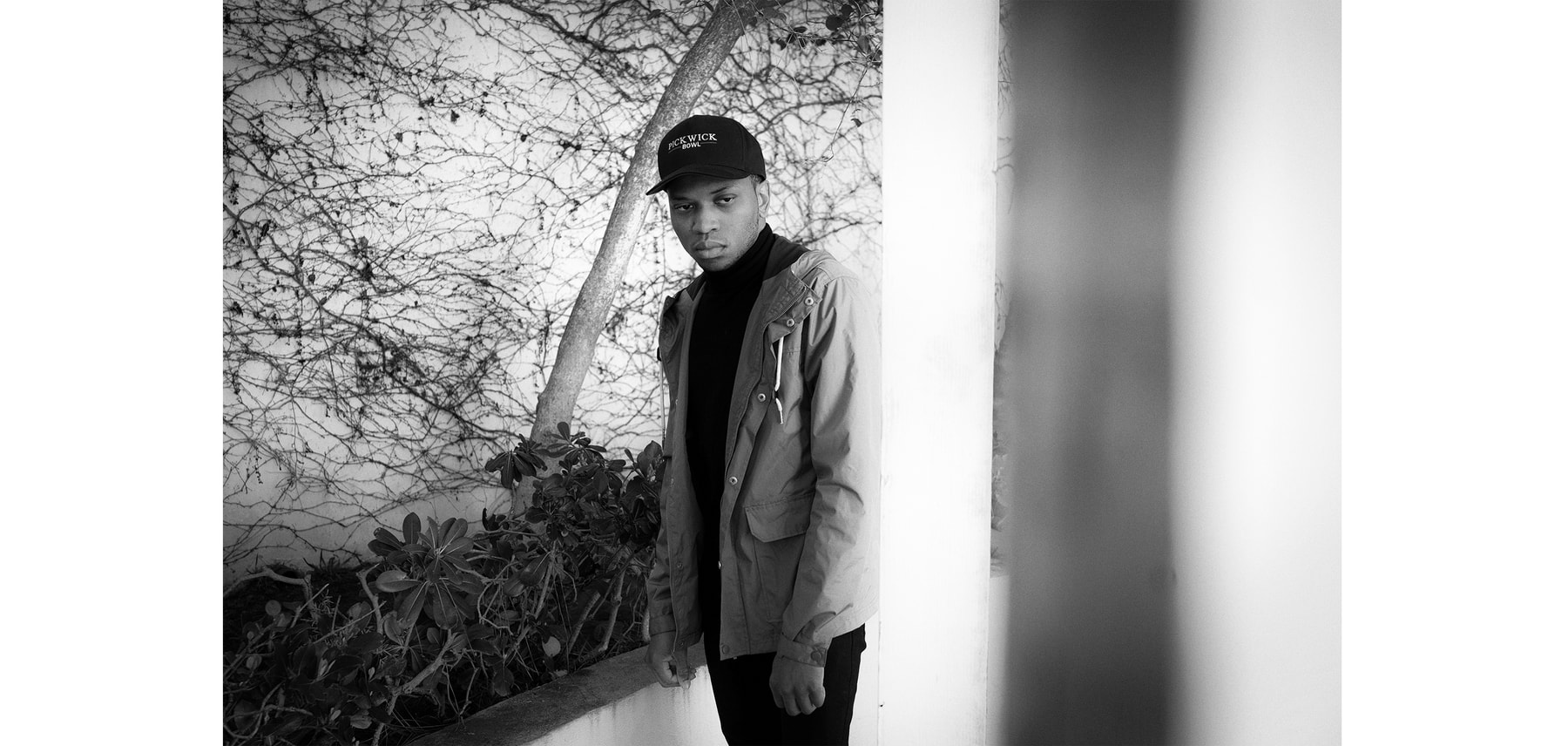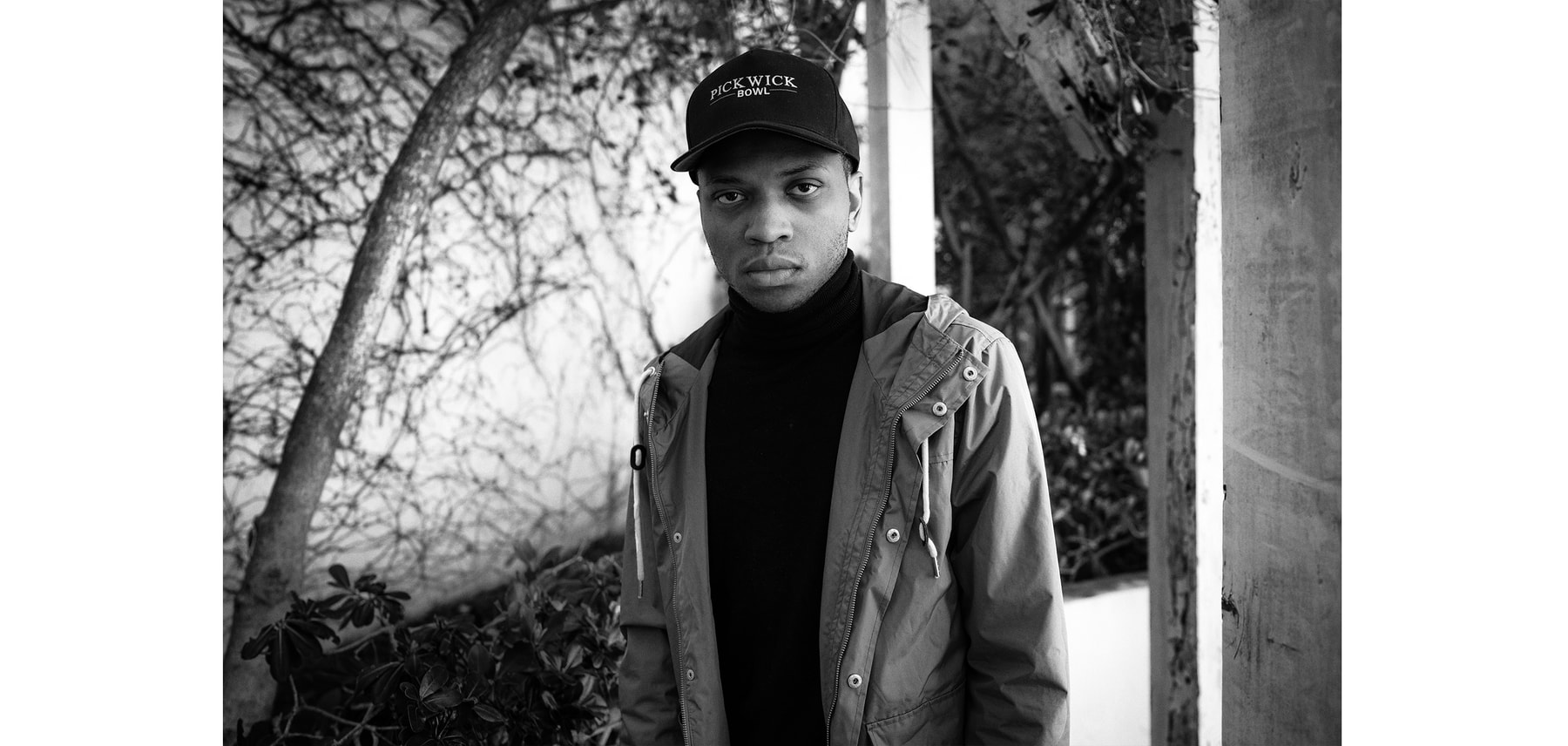 "It was cool, my parents were there. It kind of felt like prom, but it also felt like graduation and also like just going to a really really dope show. It was really fun."
You've been on record as having an affinity for Japanese culture as well.
Yeah as well as Korean. I've been obsessed with the Japanese language for a long long time and I took the language all through college. I tried to [learn] it myself first, but that didn't go so well. Even now, I wish I had my phone because my phone's all in Japanese. Literally, constantly I'm just reading Japanese and speaking Japanese and it's been like that for just a year. So I'm really trying to immerse myself.
Is there any anime that you're hyped on right now?
I haven't been watching anything crazy. I did start a week ago Attack on Titan, just because I hadn't seen it and then some other Crunchyroll stuff that I've been watching. I've been trying to find something that matches my mood, that's gritty… I mean Death Note is my favorite anime so if something takes me on a ride like that, I'd definitely welcome it.
You've talked about some '90s R&B artists like Seal influencing your sound, is there anyone in music today amongst your peers that's inspiring you?
I've been a NAO fan for years — many years. I think the way that she approaches it is just really inspiring. She does it in a way that defines herself as an individual and makes you hopeful for the future, but at the same time reminisce about your past. If I have to think collectively she's probably the number one as far as singers go. I really like Saba a lot too. He probably had my favorite album of last year, Bucket List Project. I've been trying to listen to some stuff and I need to, but it's been hard for me to navigate so I'm easing into it.
I saw you performed your track Bourbon with Saba for your NPR Tiny Desk Concert. Are you interested in doing hip-hop collaborations?
Not necessarily intentionally, but some of that stuff is really speaking to me in ways that it didn't used to. Because of that, you'll probably see something in the future a little closer to that.
Congrats on the Grammy nomination by the way. Can you talk about that experience?
Thanks, yeah that was my first time doing anything Grammy related. It was cool, my parents were there. It kind of felt like prom, but it also felt like graduation and also like just going to a really really dope show. It was really fun.
Are other artists approaching you and saying they're fans or is it not really like that?
A little bit, once you're on the floor. It's all pretty light though, no one's trying to throw shade or anything or be weird about it.

So I've seen you perform live and you seem to really leave it all out there on the stage and perform with a certain amount of freedom. Was it a process to get to that point or were you naturally pretty comfortable from the beginning?
I'm not sure. I think that's naturally the way that I approach that stuff, but it's definitely had a lot of refinement over the years. Before I perform I just worry about what I'm going to get from it, you know? Like when you go to the gym it's because you want to get stronger; it's like animalistic. I just kind of want to get everything back that I put out. So when that happens I consider the show successful.
Was it difficult to put yourself out there on stage in the early days of your singing?
Yeah, for sure. I wasn't really that excited about the prospect of people just judging and sitting in the crowd watching you, but once I flipped and stopped worrying about other people's emotions and I just worried about what I felt and what I was going to learn from doing the performance, I anchored it in a much more natural place that lends itself to making me feel something really special.
The first time I heard about you was after SXSW 2016, everyone came back and was talking about your performance as the festival standout. It seems like you've had a pretty meteoric rise since then, was that expected at all?
No, I mean I think it's been pretty slow. I think it's been nice and easy, which I'm totally cool with it. I definitely didn't expect the year to hit all the points that it did. I didn't expect to spend a whole year touring and performing; I thought I'd be more in the music creation process. I'm very honored to have all of those experiences over the past year and I'm looking forward to making new music.
Can you talk a little bit about getting some serious cosigns from music legends Seal and Elton John and ultimately getting to perform on stage with each of them?
It was surreal to even just meet both of them. To hear that they had heard some of my music was weird to me, because they have so much stuff to do and they are who they are. The fact that they even pay attention to what's going on in the undercurrent is really inspiring to me and a lot of other people. To share the stage with them was just like a dream.
Do you feel the gravity of the experience when you're about to perform on stage with an artist like Seal or does that hit you later?
I think it hits me later, for sure. If I think about it in the moment it freaks me out too much. To reflect on it later is definitely bizarre. It's like reflecting on a Disney movie and being like, "Oh that was actually real life. That really happened."
It seems like taking the time to write music has been a huge tool for self reflection for you and for getting in touch with your feelings. Did you have an outlet for that before music or did it take dedicating that time to sit down and write songs to get to that point of achieving some self discovery?
I don't think I really had that outlet before. When I first started dipping my toe into writing music that kind of unlocked that necessity to have that avenue where I could just pour everything out into.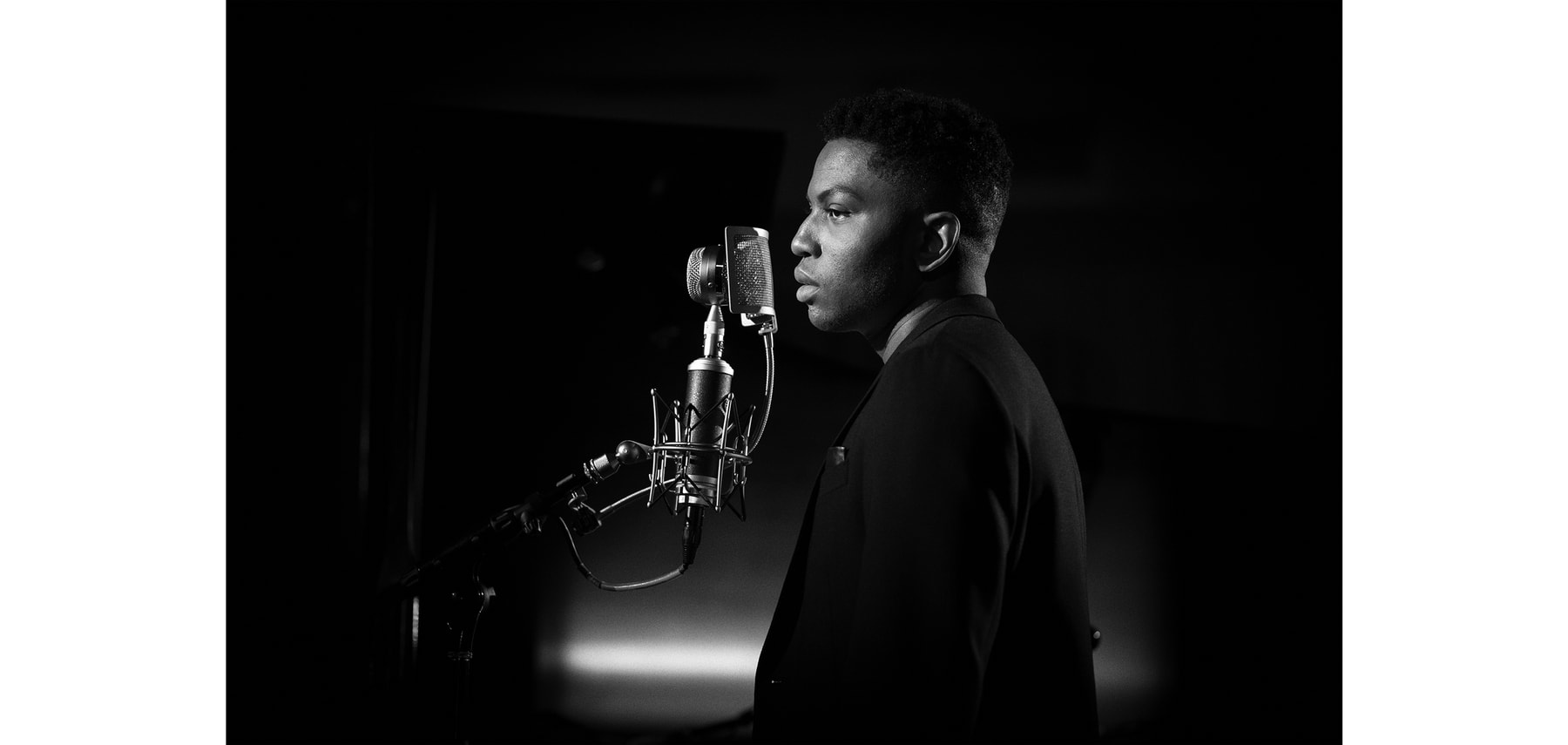 "I definitely don't know how to write a hit song."
If you didn't have music for that outlet, what else might you be doing?
I don't know. I mean, I play a lot of video games and watch a lot of cartoons, so I'd probably just be doing more of that (laughs).
You've mentioned how the process of writing Ology made you a better person, can you give an example of that?
Yeah, it made me more willing to open up the gates of my soul to the rest of the world and just people I meet every day. It made me see the world in a kind of less ominous light; something that was a little bit more navigable and manageable. I think it set the tone and set the bar higher for me to analyze myself even deeper than I had.
And you're currently working on a new album?
I'm just working on new music in general. Whether it becomes a new album or it's just a bunch of cool collaborations that I do this year, I'm just happy to get back in the headspace of creating.
When songwriting, is creating a hit like ""eight in Gold" a goal for you?
I mean, I wouldn't even consider that song a hit, so… I definitely don't know how to write a hit song (laughs). I'm just making music that I think is going to help me and that I think sounds really cool.
Did you listen to all of the "Weight in Gold" remixes?
Yeah the Brasstracks remix is incredible. I actually really like the VanessaMichaels one, even though that was on the remix package. Obviously everyone on the remix package was awesome and to go on SoundCloud and listen to a bunch of others was really cool.
Do you feel any pressure for following up Ology after all of the critical success that it had?
No, I don't think that I'm at that level. I still haven't reached the bar. It's so open ended for me.
It's just about growing and making something better?
Yeah, but I mean I probably won't even think about the last project when I'm creating the new one. Like it's all just erased; I'm starting from square one.