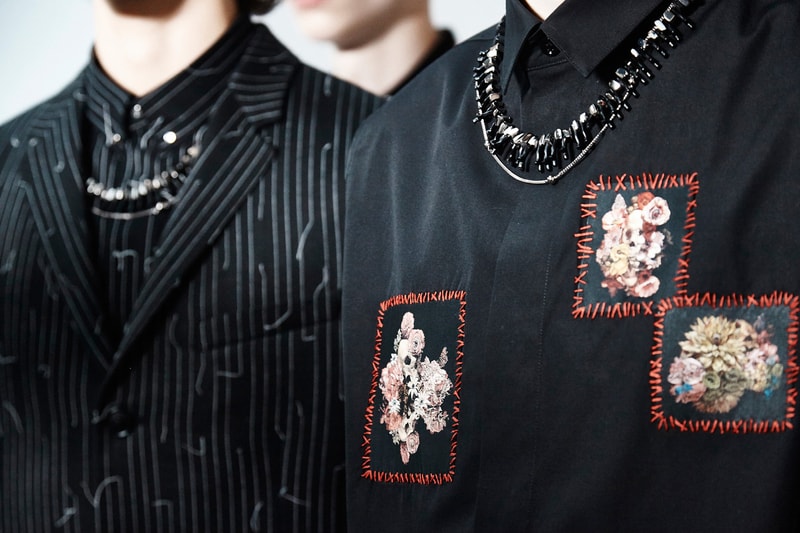 Toru Kamei Talks Dior Homme Collaboration, Paintings & Advice for Emerging Artists
"I want to try to make art that speaks directly to the senses."
---
Last March, Dior Homme Artistic Director Kris Van Assche enlisted Japanese artist Toru Kamei for an exclusive 2017 spring/summer collection. Kamei employed his otherworldly artwork onto a gamut of high-fashion wares, showcasing a sinister yet beautiful array of decaying flowers, skulls and elusive eyeballs that heavily references the 17th-century Dutch art genre, Vanitas. This classical style seemingly imbues the moral message that life's greatest pleasures will inevitably be crushed into fine bits on the advent of human death. Basically, it's a symbolic reminder to not get your hopes up on your life journey. On the other hand, this partnership is certainly hope-instilling for both Assche and Kamei fans. It's an ironic one, but it works.
1 of 3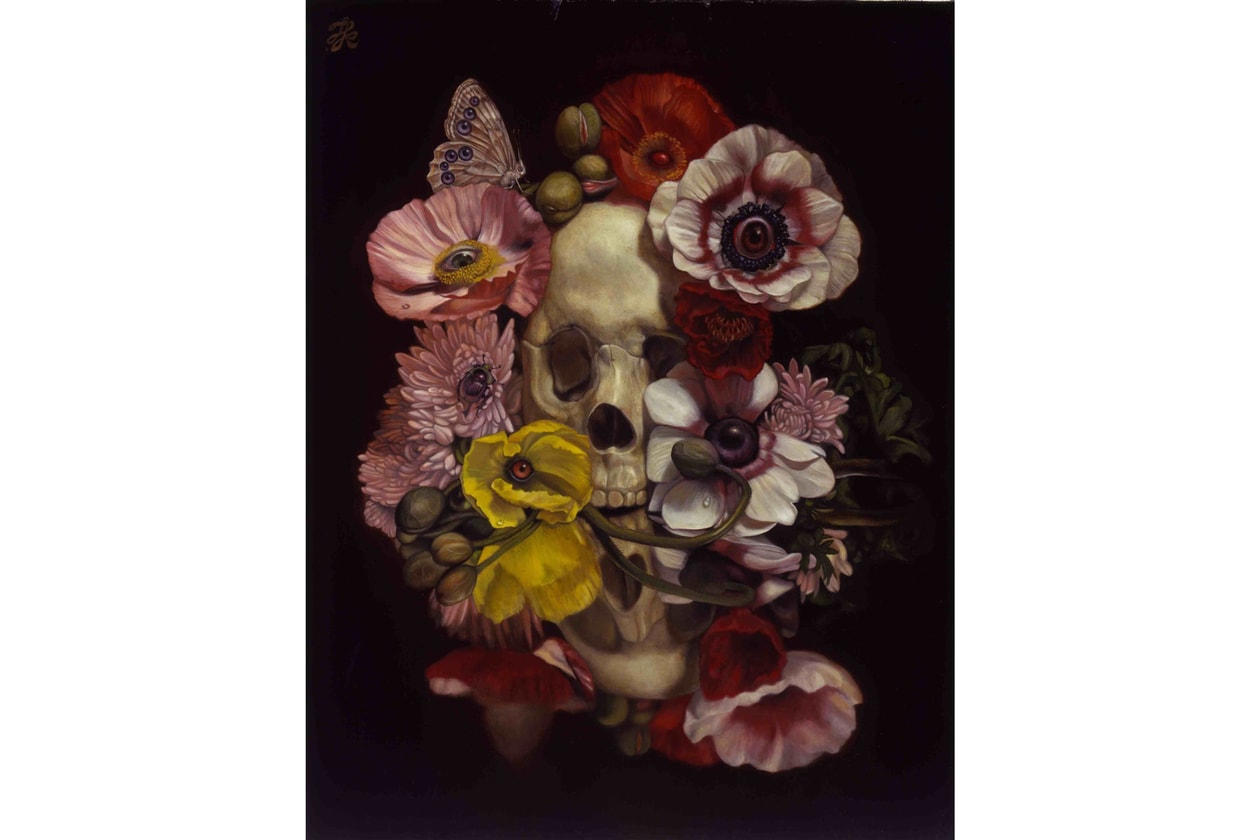 2 of 3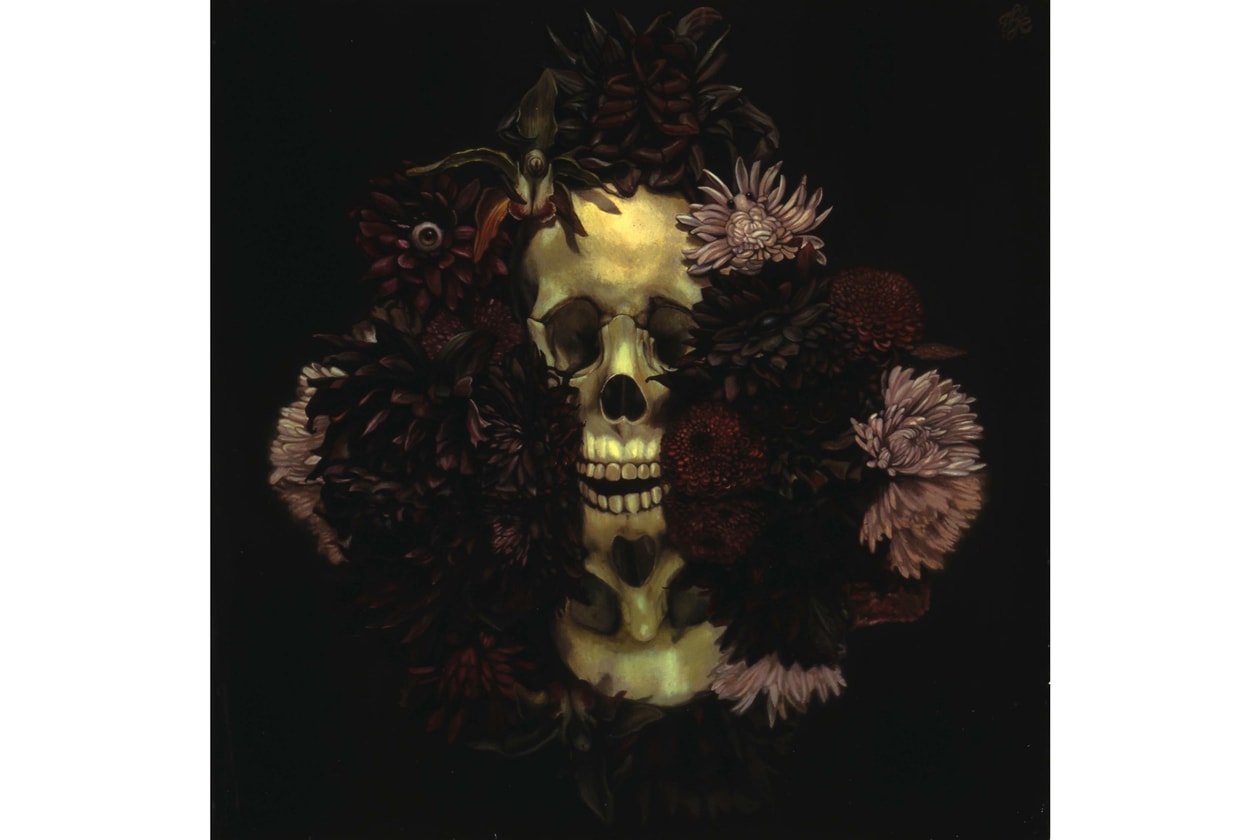 3 of 3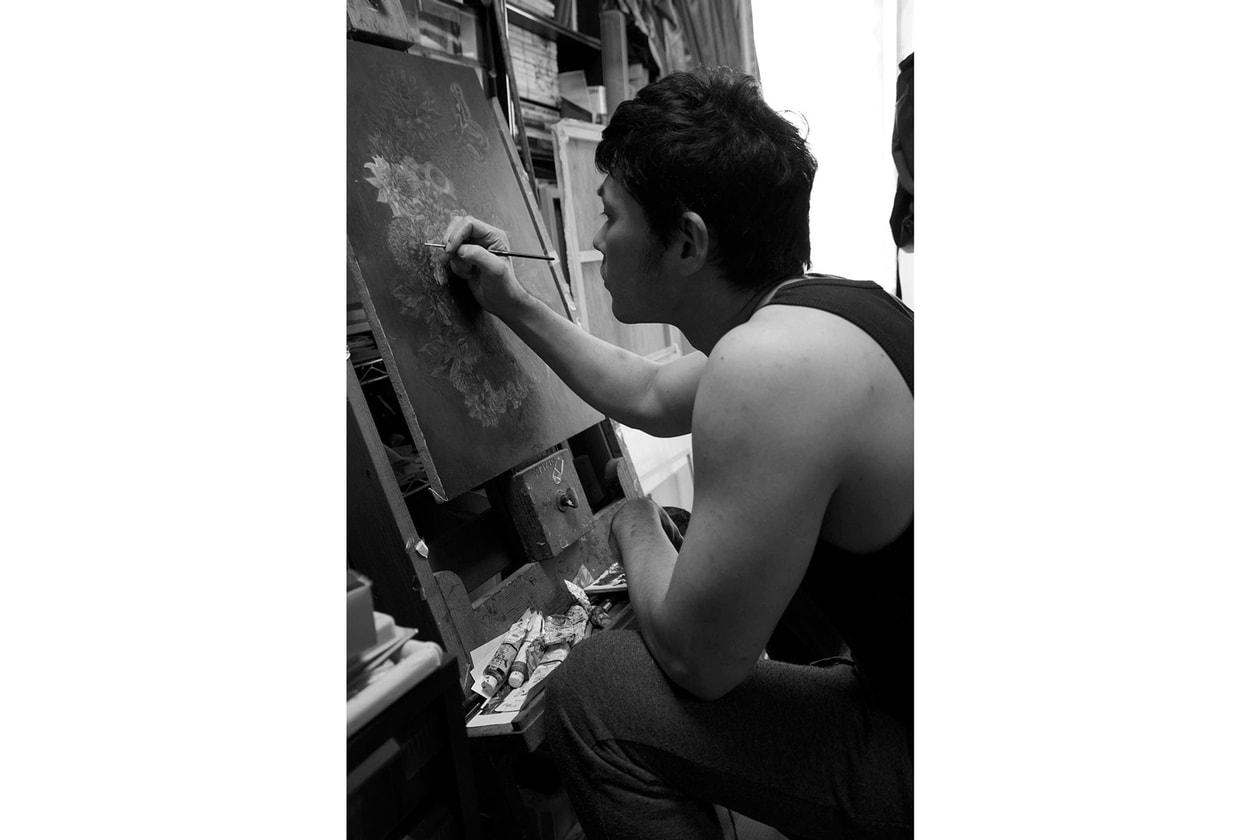 Kamei recently sat down with i-D to discuss his collaboration with Dior Homme, his gothic oil paintings and also relayed advice for burgeoning artists. Check out several key excerpts below and then head over to i-D's official website to read the full interview.
When did you decide you wanted to be an artist? 
I've wanted to be a painter since I was little. I didn't know if it was something I could get into as a practical profession, but I always knew I wanted to make paintings. I knew that if I was going to go to university, I wanted to study art. But, it was only once I'd graduated from university that I was forced to decide if I was going to really work at becoming an artist or not. Most of the really excellent artists get invited to show their work at galleries before they even graduate, but in my case I never did. I was kind of at a loss. That's when I first really decided that I absolutely wanted to become an artist and it was around that time that I painted this mural [a floral painting, with a strong Southeast Asian feel, on the walls of Bistro Ami in Meguro, Tokyo — where this interview took place].

Are there any motifs that you've been particularly into lately?
My paintings are figurative — that is to say, I start off by depicting real objects. I don't mean to abandon that entirely, but recently I've been gradually trying to distance myself from that figurative side of things. When you listen to music, it feels like the sound works its way into your soul. Sound is made of waves, right? Color and light are made of waves too, so I think they affect our spirits in the same way. When I paint something figurative, the people who see that painting get caught up on its meaning. That's not a bad thing, but I want to try to make art that speaks directly to the senses on a more natural level, without being so restricted by "meaning."

A number of your paintings are featured in the Dior Homme spring/summer 17 collection that was announced last year. How did that come about?
Someone from Dior Homme got in touch with me first of all. He put me in contact with their people in Paris and I started hashing things out with the creative team over there. I don't know how Kris Van Assche came across my work, but in his official statement he said that he discovered me while doing researching floral motifs.

Is there anything you'd like to say to anyone reading this article who has their sights set on becoming an artist?
I believe that, as an artist, if you don't want to lose your creativity and passion you need to always stay true to yourself and keep doing the things you want to do most. If you're selling your art in the commercial sector, you really need to know what rights you'll retain over your work — so you need to choose your agents carefully. The best thing is if a gallery can support you as an artist for a long time.