Best Sports Highlights of the Week
Get your instant dose here.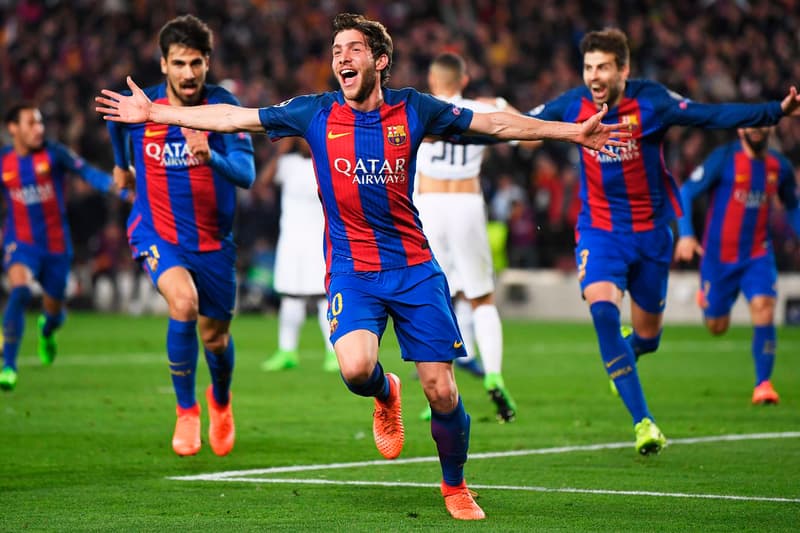 Every fan knows that when it comes to sports anything can happen. In literal seconds, a moment can make history or forever be a haunting memory. Either you give everything you've got or face regret. But of course the world of sports doesn't just live on the pitch or court, it takes to the streets and catwalks, having conceived its own culture with die hard followers.
The past week saw some incredible feats, from Barcelona's shocking Champions League 6-5 comeback win against French Powerhouse Paris Saint-Germain to a rare MMA double knockout at the Shamrock FC. The basketball court has been lighting up with the start of the NCAA Men's Basketball Tournament and Russell Westbrook, well Russell Westbrook is just his usual insane self, making crazy half court, between the legs passes and completing his 34th Triple-Double. With that, here are some of the best sporting highlights you might have missed during the past week. Get ready to be inspired and amazed.
Russell Westbrook Between the Legs Cross Court Pass
Oklahoma City Thunder's Russell Westbrook threw an incredible cross-court bounce pass, making it quite the magical MVP moment. Dishing to teammate Victory Oladipo, the ball seamlessly flies through the legs of a bewildered Toronto defender and finds its way to the basket. Picture perfect.
Russell Westbrook Scores his 34th Triple Double
Westbrook has been on fire this week, claiming his incredible 34th triple double of the season. Recording 24 points, 16 assists, and 10 rebounds, he now sits at second all-time in a single season, behind Oscar Robertson.
Florida's Canyon Barry Shoots Underhand Free Throws
Florida's Canyon Barry shoots free throws like his dad. pic.twitter.com/AyP4NMH7ZZ

— CBS Sports (@CBSSports) March 16, 2017

Like father like son, this year's NCAA tournament presented a national stage for Canyon Barry to showcase his family's vintage free-throw technique. Canyon has made 87.8 percent of his attempts this season and set the school record for most consecutive made free throws. Barry's father is Hall of Famer Rick Barry.
Barcelona Makes Champions League History With Huge Comeback Win Over PSG
Spanish giants Barcelona completely shocked the football world when they came back from a 4-0 loss to defeat Paris Saint-Germain 6-5 on aggregate. Barcelona avoided exiting the Champions League before the quarterfinals for the first time since 2007, while Paris St-Germain saw their run of consecutive last-eight appearances come to an end.
Gladbach's Mahmoud Dahoud Scores from 25 Yards Out
Midfielder Mahmoud Dahoud proved to us just why he is so highly rated these days by scoring a sensational goal during a Europa League match. Shot from 25 yards out, social media unsurprisingly blew up quickly after.
MMA Fight Ends in Rare Double Knockout
The fight between Alan Vasquez and Axel Cazares at Shamrock FC 285 in Kansas City over the weekend saw a miracle take place: two fighters knocked each other out simultaneously. Watch the rare occurrence above.
Devils' Taylor Hall Breaks His Stick Then Scores on One-Armed Breakaway
After Taylor Hall's stick snapped in half, the New Jersey Devils left winger wasted no time, quickly grabbing a replacement and racing back into the game. Hall's quick actions led him to an outstanding one-armed backhand effort. Incredible.
Brooklyn Nets Pay Honor to the Notorious B.I.G. With 'Biggie Night'
On Sunday night, The Brooklyn Nets held its inaugural "Biggie Night" during their game against the New York Knicks at the Barclays Center. To honor the 20th anniversary of The Notorious B.I.G's passing, a Biggie banner will hang forever in the Barclays Center as a reminder of what the rapper meant to Brooklyn.
Javier Báez Celebrates His No-look Tag Before Catching the Ball
During Tuesday's win over the Dominican Republic in the WBC, Puerto Rico's second baseman and Chicago Cubs star, Javier Báez, shows the world just why he's one of the best defensive infielders in the Majors. Before catching a wonderfully thrown ball to nab a would-be base-stealer, Báez begins his punch-out celebration a tad early, then applies a no-look tag to record the out. Only Javier.
Kawhi Leonard Posterizes the Blazers on Back-To-Back Possessions
Although he and the Spurs lost to the Blazers on Wednesday, Kawhi Leonard put on a clinic, filling the box score everywhere he could. He also reminded us that he can jump with the best of them. Early in the third quarter, The Klaw banged home two poster dunks on back-to-back possessions: one in which he skies over a poor help defender, and another where he catches a backdoor pass for a clean reverse jam.
Personalized Potatoes Are Being Sent to NBA Players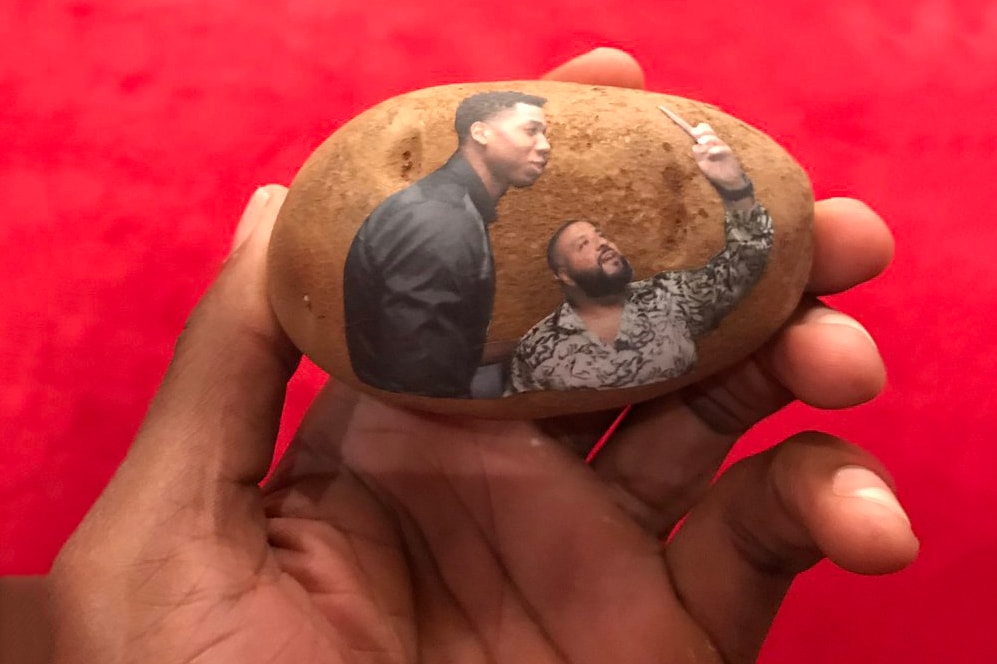 Though not really a sporting moment, we can't let this absurd "act of kindness" slip under the radar. An unknown someone has been sending personalized potatoes to players of the NBA. So far the basketball stars include Dallas's Dirk Nowitzki, Indiana's C.J. Miles, Miami's Hassan Whiteside and Charlotte's Frank Kaminsky. DJ Khaled even makes an appearance on the staple food. Who has been sending these potatoes and why? Turns out it's just a marketing scheme by Potato Parcel.
Whoever sent me this POTATO!!!! Much appreciated…. pic.twitter.com/fVaqRvvgTn

— Dirk Nowitzki (@swish41) March 15, 2017
— LSM (@iamlaurenmiles) March 15, 2017
Shoutout !!!! To whoever sent me this Potato and tell my brother @djkhaled Another ☝? pic.twitter.com/Hl8dowjKQ9

— Hassan Whiteside (@youngwhiteside) March 16, 2017
My actual reaction when this potato showed up #FrankThePotato pic.twitter.com/2Ihxc4sk72

— Frank Kaminsky III (@FSKPart3) March 16, 2017