R13 Is the Latest to Rip off Thrasher's Flame Logo
Not the first and most definitely not the last.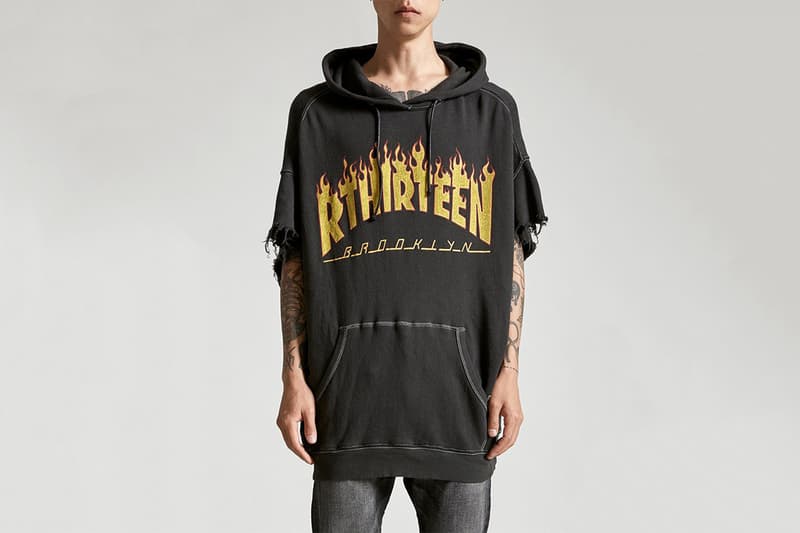 Denim brand R13 was recently called out by Thrasher for ripping off its flame logo. R13 is the third and latest brand to be called out by the skate magazine for releasing a design similar to the Thrasher signature. Just like Forever 21 and H&M, R13 received a profanity-filled Instagram post from Thrasher calling the "rip off" design unoriginal and uninspired. R13's Printed Flamed Oversized Cut-Off Hoodies retailed at $295 USD and has since been removed from the label's webshop.
For more from Thrasher, check out the skate magazine's manramp video here.