Coca-Cola Plus May Be the Healthiest Soda You'll Ever Drink
No calories, no sugar, just chock-full of fiber.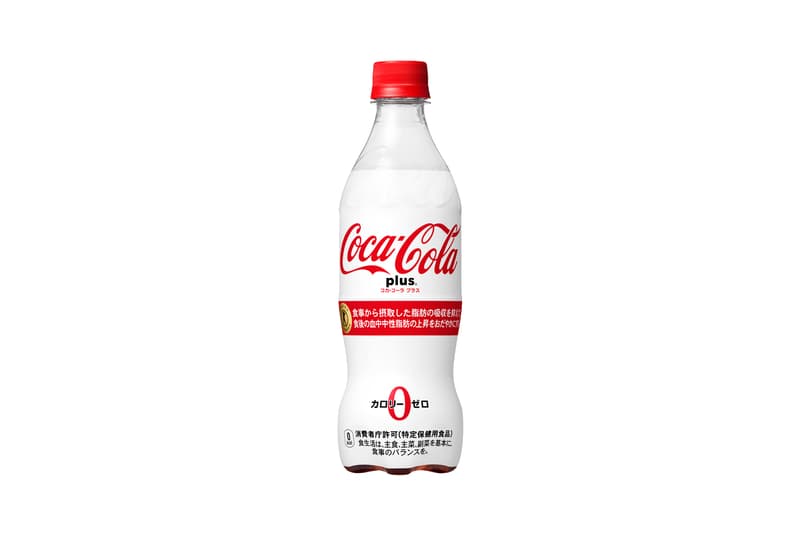 If you thought Diet Coke or Coke Zero was sacrilege, get a load of this fledgling Coca-Cola Plus concoction. This somewhat new variant is pegged as the healthiest beverage option made by the carbonated drink giant and was recently launched in Japan. Six years ago, the drink had hit the shelves of Japanese stores but disappeared into the fizzy ether due to unknown reasons. However, according to a CNN review, the preceding Plus iteration had a much higher dietary fiber count per bottle than the one that's making a splash right now — approximately 8.5 grams for the old one versus 5 grams for the latest one.
Why in the world would you want fiber in your favorite brown bev? Apparently, fiber can help reduce fat absorption from foods consumed. Coca-Cola also recommends drinking one bottle a day and even went so far to request a Tokuho ("health food") label from Japanese officials. Not to mention, in case you're worried about the added dietary material, the FDA has already approved indigestible dextrin. It's totally safe to drink.
Expect Coca-Cola Plus to roll out March 27 at select stores for approximately $1.40 USD apiece.