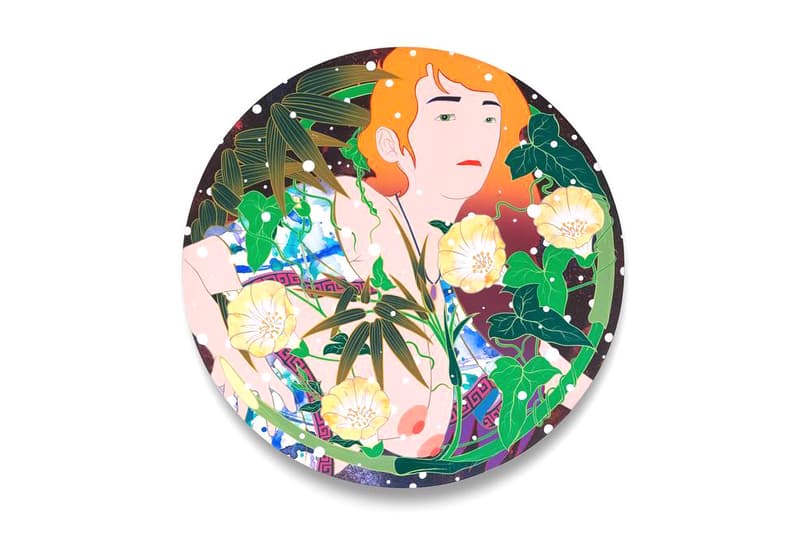 Tomokazu Matsuyama Exhibits "Afternoon Delight" at Arsham/Fieg Gallery
Matsuyama continues to explore his cultural entanglement in new exhibition.
---
It has been announced that  New York-based artist Tomokazu Matsuyama's "Afternoon Delight" exhibition will premiere at Arsham/Fieg Gallery, a joint venture between artist Daniel Arsham and store proprietor and designer Ronnie Fieg. Matsuyama's works are wildly imaginative, colorful and multi-textural amongst a structured entropy. As he thwarts assimilation, the artist delves into his own cultural entanglement as an immigrant, where he, according to his website, examines the "'natural chaos' of our social environments and challenges viewers to confront their own conceptions of cultural homogeneity."
The exhibit opens to the public December 20. For more art news, view Rick Owens's "SUBHUMAN INHUMAN SUPERHUMAN" Retrospective.
Arsham/Fieg Gallery
337 Lafayette St.
New York, NY 10012