Cast and Director of 'Star Wars: The Last Jedi' Talk the Dark Side, Luke Skywalker, and Porgs
There's also some insight on the villain, Snoke.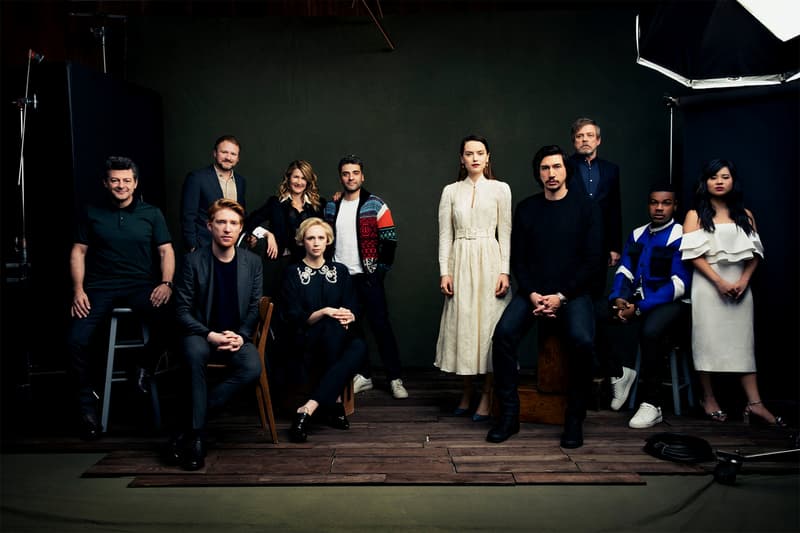 The premiere date for the eighth episode of the Star Wars franchise, The Last Jedi, is merely days away. And as such, the cast and director have been making the rounds promoting the film. Picking up directly after The Force Awakens,  Rey and Luke Skywalker are about to meet on the planet Ahch-To, and a further exploration of their relationship will take place, as will the relationship with the sullen Kylo Ren (Adam Driver) and his treacherous master, Snoke (Andy Serkis). It also features the concluding performance in the series from actress Carrie Fisher, who originally played Leia and unexpectedly passed away last year.
Recently, director Rian Johnson and the entire cast, including Daisy Ridley, John Boyega, Mark Hamill, Adam Driver, and Andy Serkis spoke with the New York Times to discuss all things The Last Jedi. Check out an excerpt of the full interview below and share your thoughts in the comment section.
Andy, you play Supreme Leader Snoke, one of your many motion-capture characters, so there's a whole other layer to your performance.

ANDY SERKIS There's a gold lamé layer. The Supreme Leader as Hugh Hefner, that's something that I particularly grabbed onto. The luxuriousness of it all. The thing about Snoke is, leaders are fearful people, because when you're in a position of maximum power, you can only lose power. And that fear drives nearly all decisions. That fear then makes you aggressive. It makes you want to destroy others. It makes you unable to see or care about others. But when you're creating a villain character, it's about humanizing — there's something important in the task of creating Snoke to find his vulnerability, because that makes him even more dangerous and despicable.
We were just getting to see the relationship between Luke and Rey before the curtain came down on Episode VII. In Episode VIII, were you able to pick up where you left off?

MARK HAMILL We had no relationship in VII. It's left up to the audience to decide if he knows who she is. They established earlier that I had a telepathic ability with my sister — would I know what's going on now? Would I know I lost my best friend? That's all left up to the audience, and that's in the great tradition of the cliffhangers that inspired George in the first place. "Continued next week." Two years, in this case. But don't worry, it's only five months until the next one. [Rolls eyes] Great marketing there, Disney. [Laughter] What are they going to do, fire me?

LAURA DERN Luke Skywalker, ladies and gentlemen. That's why they titled it "The Last Jedi."
Who here got to meet the porgs?

RIDLEY I got to meet the porgs, but also, I've gotten about 300 questions about the porgs. What's the big deal about porgs? They wouldn't even be able to fly. Their body-to-wing ratio is like a chicken. They can't!

DERN The more I went on about how adorable they are — it was like looking into the eyes of E. T., I loved those eyes so much — Oscar only continued to talk about different recipes.
Join Our Discussions on Discord
The HYPEBEAST Discord Server is a community where conversations on cultural topics can be taken further.