'Star Wars: The Last Jedi' Cast Takes Over 'Jimmy Kimmel'
Kimmel also pitches new characters to director Rian Johnson.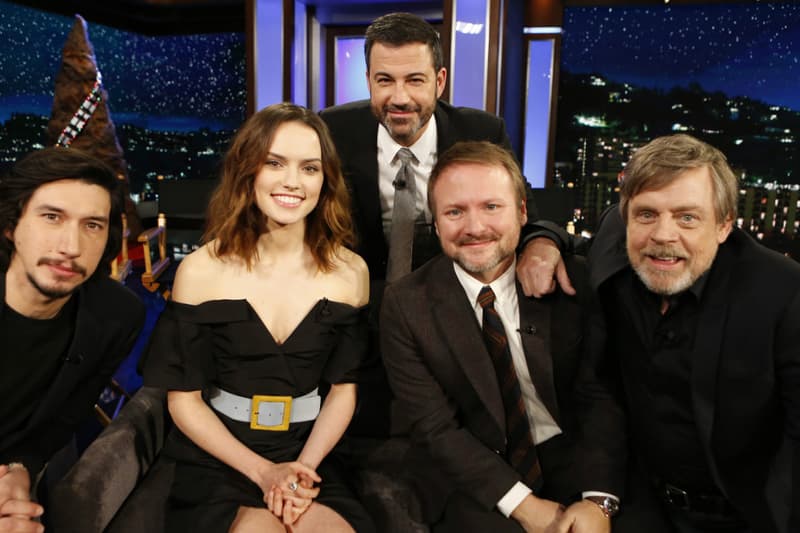 In less than two short weeks, Star Wars: The Last Jedi will be hitting the big screens, and as part of its promotional tour, the cast and director Rian Johnson took the time to join Jimmy Kimmel on his late night show on Friday night. Luke Skywalker himself, Mark Hamill, was there as well as Daisy Ridley, Adam Driver and John Boyega who were all questioned by Kimmel about the upcoming sequel.
Also part of Friday's show, was a parody sketch involving Jimmy and his sidekick Guillermo pitching new Star Wars ideas to Rian Johnson. Check out the videos below and look for The Last Jedi to hit theaters on December 15. Looking for more films, check out our list of the best films and TV shows dropping in December.