Watch Lil Peep's Long Beach Memorial Service
To celebrate and mourn the life of the young idol.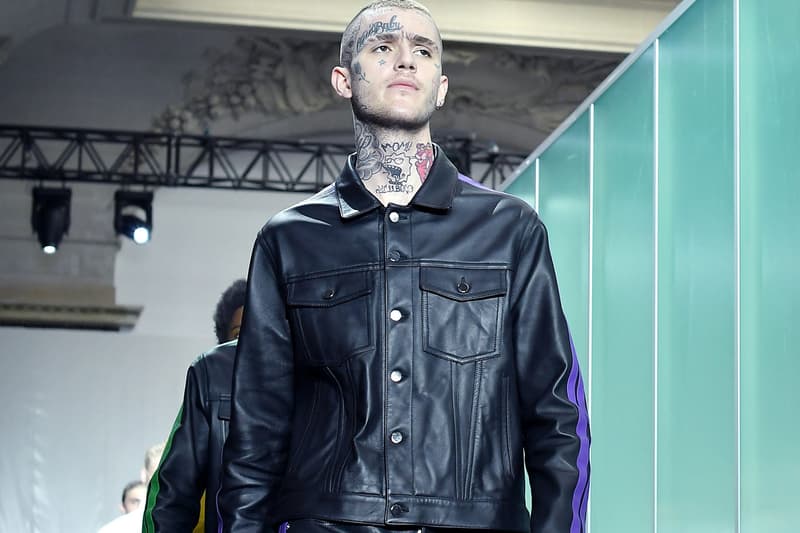 On November 16, influential singer, rapper, songwriter and fashion idol Lil Peep tragically passed away at the young age of 21 on a suspected overdose. To celebrate and mourn the life of Lil Peep, the artist's family, friends and fans gathered on Saturday night for a memorial service — which took place in Long Beach, New York.
Lil Peep's grandmother Jenny Kastner began the night with a heartfelt speech. Kastner went on to read a couple of fan letters, the first of which praised Lil Peep (real name Gus Ahr) for being so open and accessible to his fanbase. The second message focused on the rapper's uniqueness and influence on the world. Kastner stated:
"He wasn't the modern-day Kurt Cobain, by the way. He is the first and only Lil Peep, and arguably left behind a legacy that will have a far greater impact. His kindness will live on through lots of people."
Lil Peep's mother, Liza Womack, took the stage moments later, speaking on her son's view of the world and how he was treated like an outsider:
"Years later, Gus told me that it was easy to tell the difference between the people who saw his tattoos when they looked at him, and the people who saw him [for who he was]… Please do not make assumptions about people or events in ignorance […] Try to step outside of your own box and open your mind to new ideas. My sweet Lil Peeper is gone now, but he has surely left us a lot of wonderful material to review and consider […] I am so proud of him. You have no idea."
You can watch the full memorial service, which included speeches by friends and colleagues, in the video above.