REAL SH*T & 'TOILETPAPER' Release Limited Edition Cans of Manure
High-class dirt.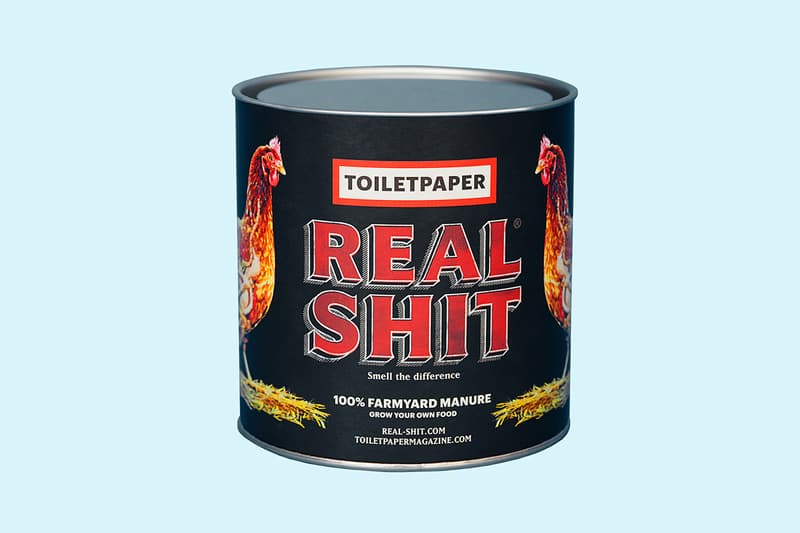 1 of 3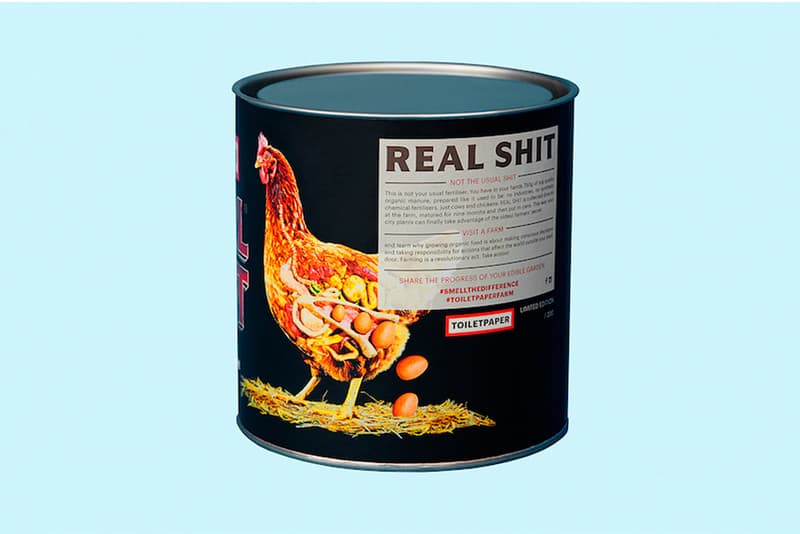 2 of 3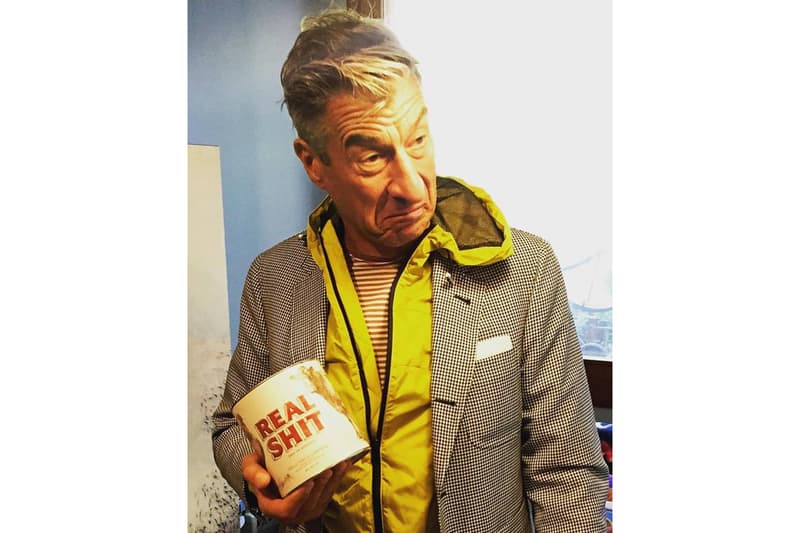 3 of 3
TOILETPAPER magazine has teamed up with an Italian organic manure start-up aimed towards urban farmers and horticultural revolutionaries, called REAL SH*T, on a literal bucket of sh*t featuring cover art by photographer Pierpaolo Ferrari and artist Marizio Cattelan.
Limited to just 200 cans, the agricultural product consists of organic manure from non-industrial farms in northern Italy, and was, unfortunately, sold out within hours of its release on TOILETPAPER's online shop. REAL SH*T aims to remind urbanites of food consciousness and that eating is an agricultural act that impacts both the Earth's state as well as the chemical, physical and biological state of your body.
If you missed out on this collaborative bucket of manure, you can still get your hands on some high-class dirt at REAL SH*T's online store now.