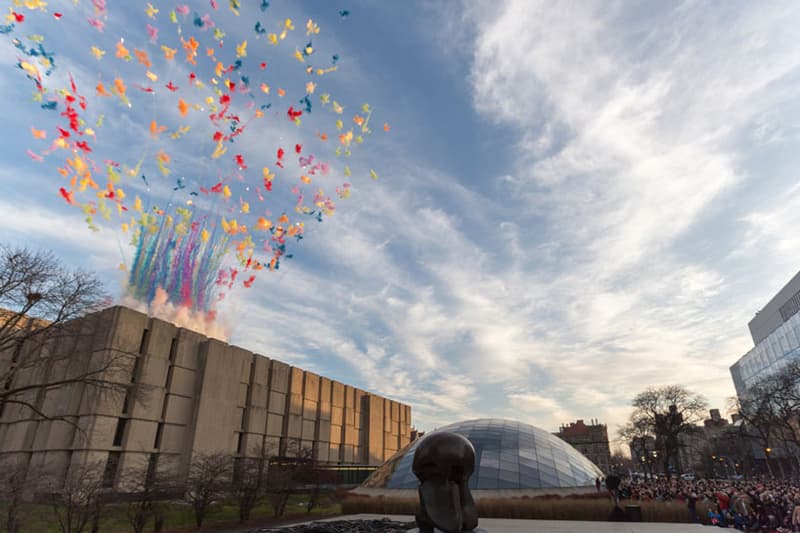 1 of 4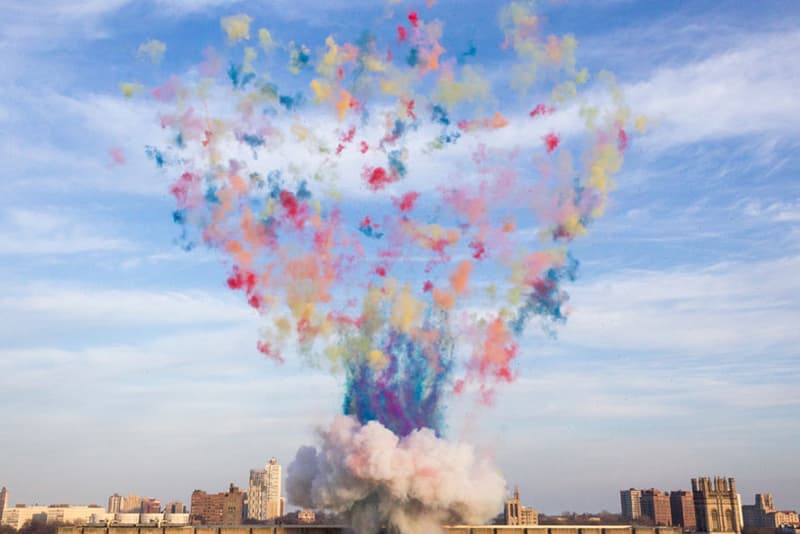 2 of 4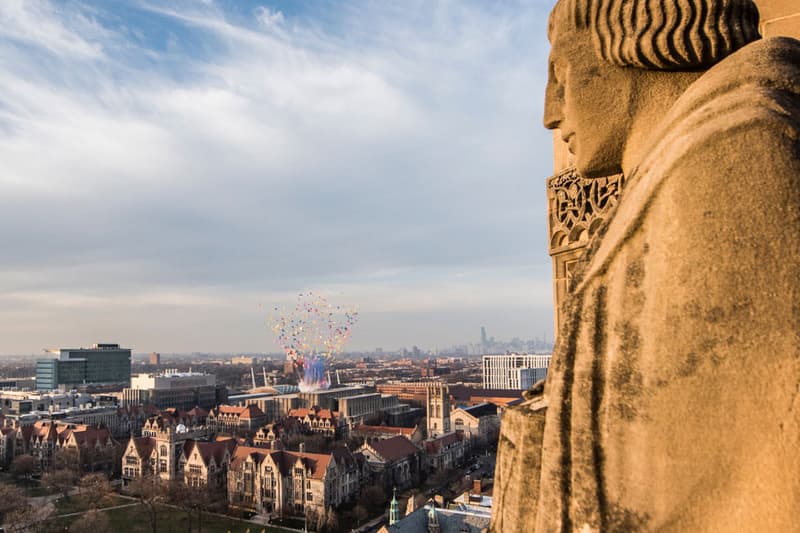 3 of 4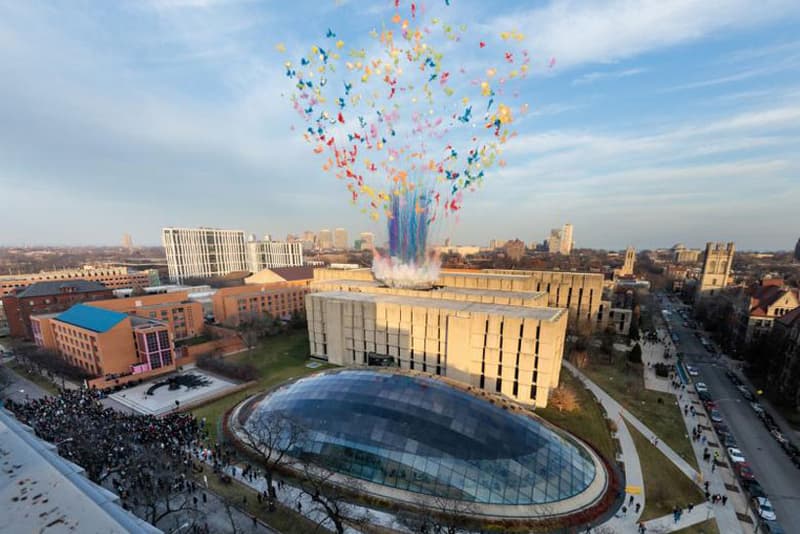 4 of 4
Cai Guo-Qiang's 'Color Mushroom Cloud' Explodes in Chicago
Shining a light on the 75th anniversary of the first nuclear chain reaction.
---
Celebrated Chinese artist Cai Guo-Qiang launched a new gunpowder artwork titled Color Mushroom Cloud at the University of Chicago's rooftop. The meticulously planned explosion was to shine a light on the 75th anniversary of the first controlled nuclear chain reaction in Chicago, as per designboom. More precisely, Italian-American physicist Enrico Fermi and his team developed the world's first nuclear reactor at the university called the Chicago Pile-1 on December 2, 1942. It was an essential part of the Manhattan Project, an elusive government experiment to help produce atomic bombs during World War II.
As for the installation itself, "over four hundred color aerial shells, each embedded with a computer chip, exploded at once, forming the shape of the mushroom cap," the website described. The site-specific installation is part of the artist's ongoing series dubbed "Reactions: New Perspectives On Our Nuclear Legacy."
Watch the video below and visit Cai Guo-Qiang's official website to learn more about the piece.