'Star Wars: The Last Jedi' Praetorian Guard Is Hot Toys Latest Creation
The elite guards of Supreme Leader Snoke get their own figures.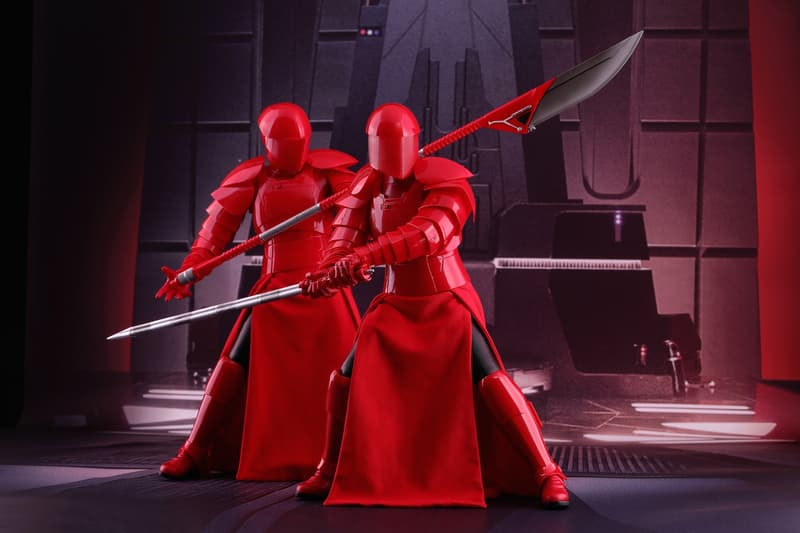 1 of 6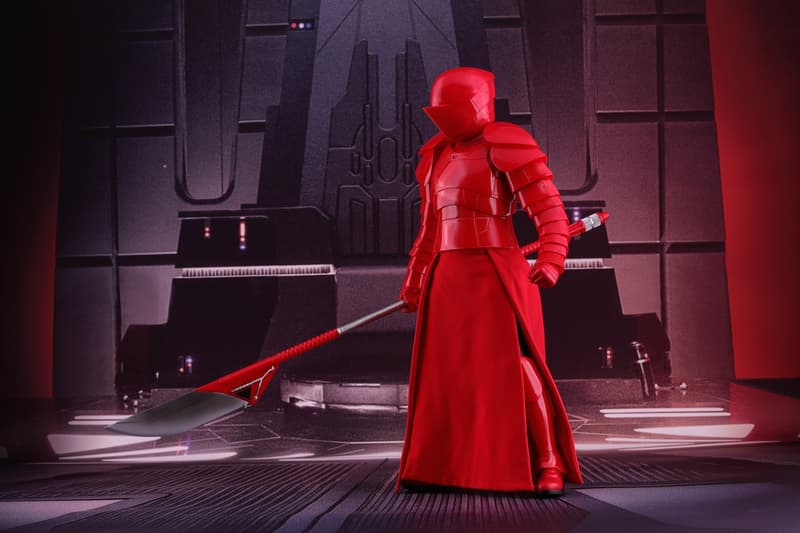 2 of 6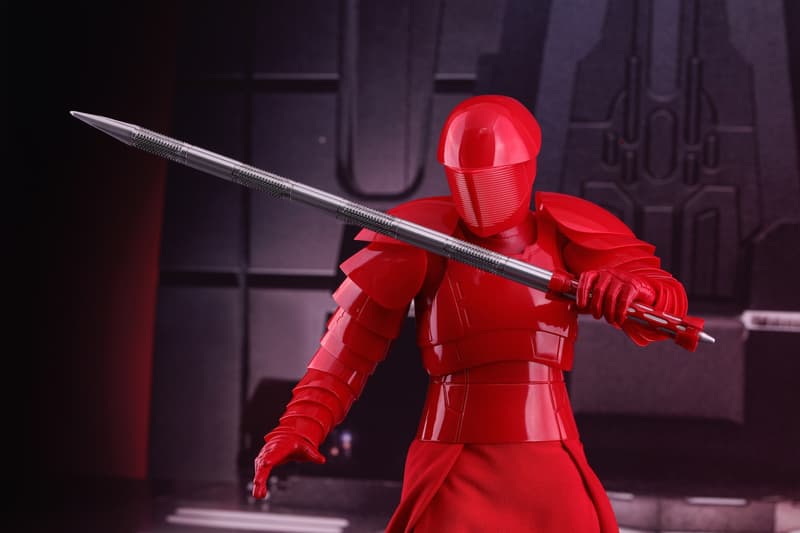 3 of 6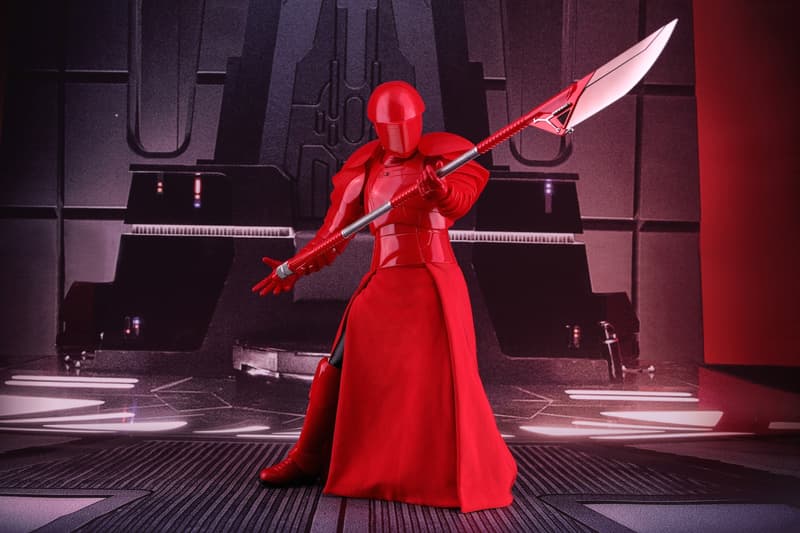 4 of 6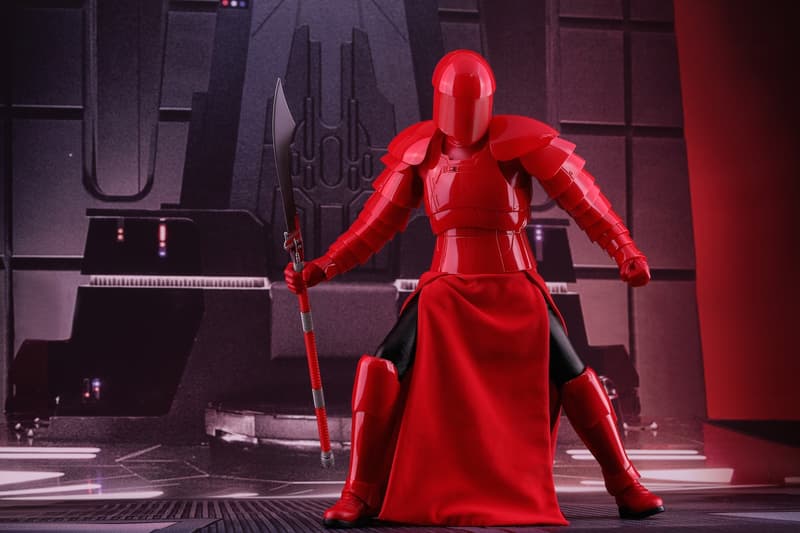 5 of 6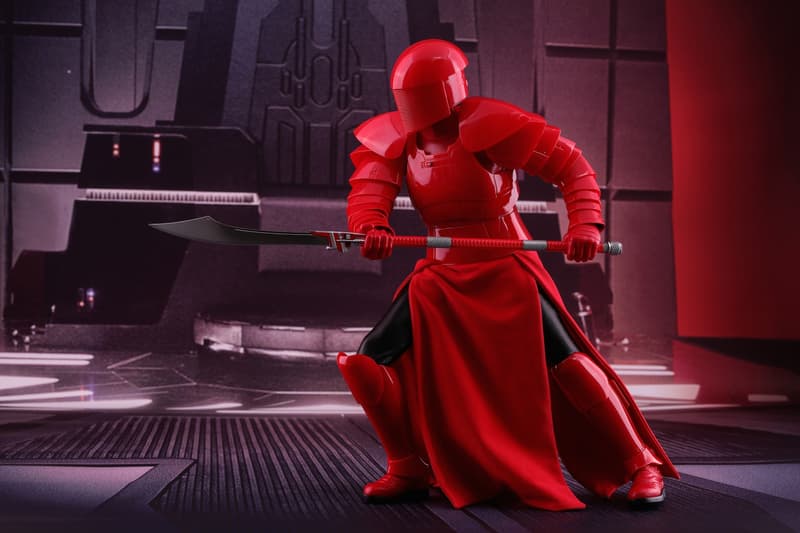 6 of 6
Hot Toys has been on a hot streak with its latest Star Wars: The Last Jedi sixth scale figures, and the Praetorian Guard collectible is no different. The stylistic samurai-influenced armor of  The First Order guard is translated well in the figure.
The glossy red Praetorian comes in two verities, one that holds a single blade and dual blades that can attach together to become one. The other version includes whip staffs and a heavy blade. Now available for booking at Secret Base, the Hot Toys Hong Kong boutique, as well as from Slideshow Collectibles, both figures are available to pre-order now.
Secret Base
20th Floor, Sino Center, 582-592 Nathan Road, Mongkok, Kowloon, Hong Kong