Will 'Stranger Things' Season 2 Sink or Swim?
The hit show's second season faces fan expectations.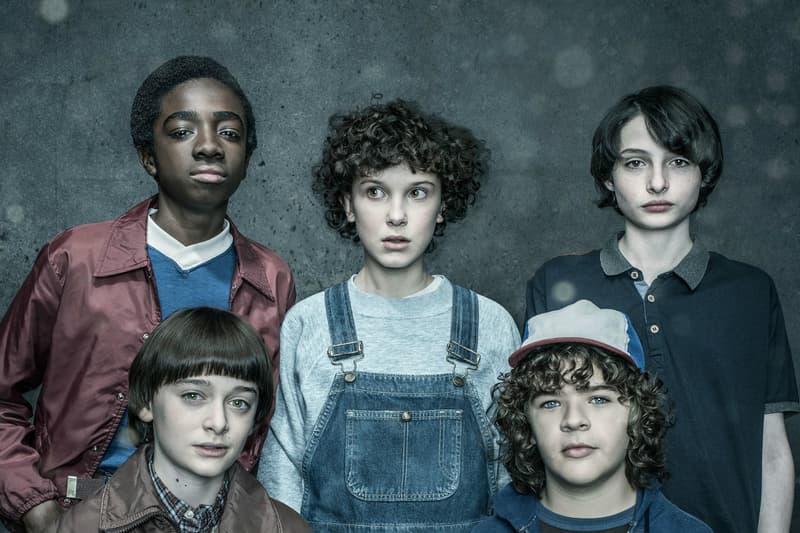 I want season 2 of Stranger Things to be great. I enjoyed the first season enough to watch it three times over since its July 2016 debut. However, in the short amount of time between then and now, the series has had a major impact on pop culture. As a result, expectations for the second release have skyrocketed, as fans expect the second season to be as good, if not better, than its first outing. In order to do that, the show must build strongly on what's already been established in the first season, not rest on the laurels of its own hype, and meet the internet's expectations of a strong return.
The first season of Stranger Things, as great as it was, only contained eight 42–55-minute episodes worth of content. Rarely has any show ever exploded into a pop culture phenomenon with so little material, and when they do, they usually bust come season 2 — such was the case with True Detective. 
Following its first season eight-episode run, the show was a big hit, but quickly lost its footing the second time around. Many critics agree the show used everything in its arsenal — from a strong showcase of actors to excellently crafted dialogue –  during its debut effort and couldn't progress in a new way going forward. Moreover, the allure of the mystery that attracted many viewers to the show faltered. Stranger Things now faces similar challenges as True Detective and other one season wonders before it. Can the show pull out new tricks alongside their new mystery, or will it be stuck overplaying '80s nostalgia in an attempt to repackage what brought the show notoriety in the first place?
To maintain relevancy in its second coming, the hit show needs to prove to audiences the hype is built on more than references to decade-defining films and develop the relationships and dynamics between the characters from the first season. The show must stand on its own two feet without the Spielberg-isms, so to speak. Otherwise, the plot will only serve as a boring retread of gimmicks.
This may prove hard for the series to resist, though, as Stranger Things has sparked a new genre of neon-centric '80s throwbacks — all of which flourish with audiences. Stranger Things' immense success has given the green light to projects like a teenage John Hughes-inspired Spider-Man film, FX's Snowfall, Netflix's GLOW, and the new IT remake — another youth ensemble with its very own Stranger Things kid. Meanwhile, the show premiered in a time where 80's obsession was coming into full force and captured the decade's essence most successfully. Now, directors and producers must maintain that same credibility going forward to keep its title as the golden standard of nostalgic entertainment. The Duffer Brothers must ensure their hit show wasn't a viral hit to be devoured and degraded a year later.
In large part, Stranger Thing's acclaim is indebted to the internet community. Despite the fact that the show's initial premiere had little marketing to back it up, internet fans sang its praises and the show found a path to virality, gaining popularity through word of mouth. The show was originally a sleeper hit. Now, the marketing strategy for the second season premiere is slightly less low key, as the people behind the show have secured a $5 million USD Super Bowl slot to debut a new trailer.
While Stranger Things has amassed a loyal following, the biggest, most popular show on television is arguably Game of Thrones. Game of Thrones, however, took a few seasons to reach the level of acclaim that Stranger Things has achieved in only one season — despite the fact that GoT draws from a 20-plus year acclaimed series of novel. And even then, during the first season of Game of Thrones, HBO wouldn't provide the funds for a battle because they didn't have confidence in a medieval show taking off. Stranger Things caught traction due to a lot of word-to-mouth sensationalism whereas Game of Thrones, despite its built-in fanbase, gradually became what it is today through its substance, not its own success rate.
Stranger Things can't buy into its own hype and play it safe in its second season, but instead prove the show has more to offer than '80s nostalgia. It would be easy to take what worked last season and merely extrapolate it, but that by itself would lack substance. What makes Stranger Things great is that alongside all of its callbacks and references is a cohesive plot with substantial character progression and interesting lore amongst it all. If season two decides to revisit Hawkins without any plan to grow or expand on the original content The Duffer Brothers created, the show may quickly become subject to disappointed eyes and be set on a downwards path.