Lupe Fiasco Says He's on Pace to Become the Greatest Lyricist of All Time
"I have nearly every accolade there is to have in the music."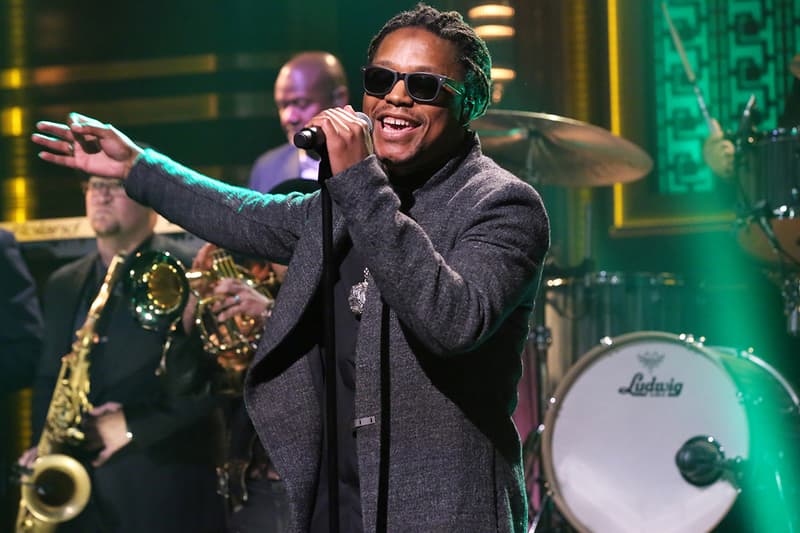 Lupe Fiasco took to Twitter recently to discuss his place within the music industry and how he stacks up to other artists. According to the 11-time Grammy nominee, his former record label Atlantic altered his lyrics in order to appease a wider audience. Lupe says that the message of his songs was too much for Atlantic to handle and his reputation took a hit as a result.
But when it comes [to] lyrics (which is the ONLY thing I care about) you'd be very hard pressed 2say I'm not one of the best ever…My strife with Atlantic was real. My getting blackballed for being political is real. For standing up to the journalists & bullshitters.
Lupe went on to say that while he admittedly doesn't make the best music, the only thing he cares about this point is growing more and more as a lyricist. With an impressive music portfolio, Lupe says the next goal in his sights is becoming the greatest lyricist of all time.
I don't make the best 'music' & I never will. [Because] I don't really care about music. I care about bars. My first raps weren't even wrote 2 music…I have nearly every accolade there is to have in the music business the only thing left is to be the GOAT Lyricist & that's the pace I'm on.
Read the full Twitter thread for yourself below and let us know in the comments if you think this is a goal Lupe can achieve.
Dumb it down was initially called "Space Traveling" and was meant to be a stream of consciousness bar fest. My A&R didn't like the hook

— DROGASLight Out Now! (@LupeFiasco) October 27, 2017
So we changed the hook to "Dumb It Down" to balance out how deep the verses were. It was a huge impact on rap at the time. No regrets.

— DROGASLight Out Now! (@LupeFiasco) October 27, 2017
Once I met Jay-Z and he said I was nice. I was actually done with rap. My initial passions have always been Science and theoretical physics

— DROGASLight Out Now! (@LupeFiasco) October 27, 2017
This was probably about 2003. I was always comfortable in my own skin & hated everything about the music biz. So once I got my Jay-z co-sign

— DROGASLight Out Now! (@LupeFiasco) October 27, 2017
Who was unquestionably my favorite rapper at the time. It wasn't anything left for me personally that I wanted to achieve as a rapper

— DROGASLight Out Now! (@LupeFiasco) October 27, 2017
I never felt I was the best but I knew that I had moments of unquestioned brilliance that earned my place among the rappers I respected

— DROGASLight Out Now! (@LupeFiasco) October 27, 2017
People talk as if I'm overrated or underrated. I always say you can always find something about me that you will like and things you'll hate

— DROGASLight Out Now! (@LupeFiasco) October 27, 2017
But when it comes 2 lyrics (which is the ONLY thing I care about) you'd be very hard pressed 2say I'm not one of the best ever #TBE for real

— DROGASLight Out Now! (@LupeFiasco) October 27, 2017
I don't say that to boast just a recognition of the work I've put in on the pen going on nearly 20 years non stop.

— DROGASLight Out Now! (@LupeFiasco) October 27, 2017
I dont make the best "music" & I never will. Cuz I don't really care about music. I care about bars. My first raps werent even wrote 2 music

— DROGASLight Out Now! (@LupeFiasco) October 27, 2017
Outside of that I time to time try to make songs that uplift and inspire and inform. I feels it's my redemption from running the streets

— DROGASLight Out Now! (@LupeFiasco) October 27, 2017
The L's I take I look at as my earthly karma for my past. So I humbly accept that without too much protest.

— DROGASLight Out Now! (@LupeFiasco) October 27, 2017
But my strife with Atlantic was real. My getting blackballed for being political is real. For standing up to the journalists & bullshitters

— DROGASLight Out Now! (@LupeFiasco) October 27, 2017
All that was very real and it continues to this day. The only thing that gives me motivation is my fans and my bars. & that's all I need ??

— DROGASLight Out Now! (@LupeFiasco) October 27, 2017
I have nearly every accolade there is to have in the music business the only thing left is to be the GOAT Lyricist & that's the pace I'm on

— DROGASLight Out Now! (@LupeFiasco) October 27, 2017