How Juergen Teller Broke the Rules of Traditional Fashion Photography
Spotlighting the artist's NSFW campaigns for Viviene Westwood.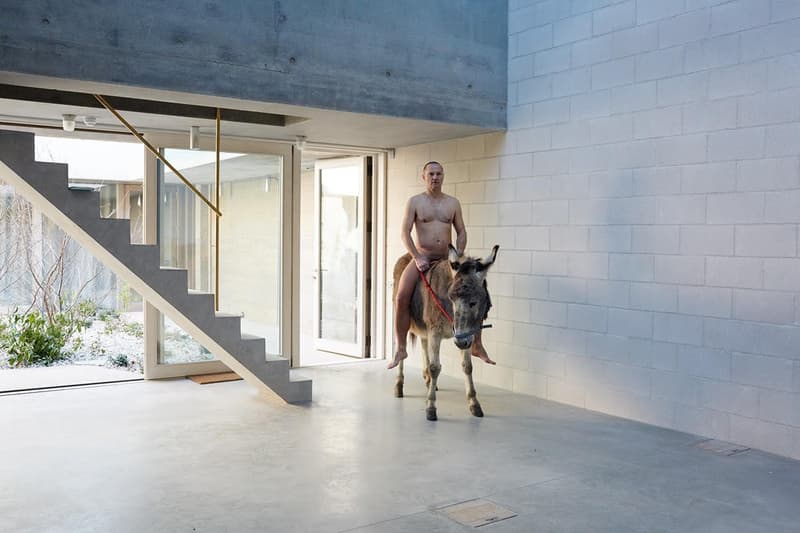 When it comes to fashion photography, Juergen Teller's work is pithy, unforgiving and NSFW. The evidence is in his decade-long, contentious imagery for Vivienne Westwood. The British designer/activist herself posed completely nude on a couch for one Teller portrait back in 2009. This past September, Westwood's husband and creative director of the imprint, Andreas Kronthaler, hosted a retrospective for Teller. The showcase was held at the designer's fledgling flagship at 14 East 55th Street in New York City, boasting ten years of archival campaign imagery which Teller shot for Westwood.
The London-born luminary recently sat down with AnOther Magazine, delving into an intimate discussion on his artwork, fashion campaigns and how to break the rules as a creative. Check out key excerpts below and head over to the AnOther's official website to view the entire conversation.
You've just celebrated ten years of working with Vivienne and Andreas in an exhibition at their New York showroom, would you say that there's a shared ethos or spirit of some kind?

Well, kind of, completely. Every time I've worked with them I've really enjoyed it, it's really exciting. I find it super interesting and easy. We understand each other very well, Vivienne, Andreas and me. It's really easy with us. We like the same things. And there's never, ever, ever a disagreement or argument. When something doesn't work, we both think it doesn't work. And when something works, everybody thinks it's great, and it works. So it's really great. There's a total trust there between all of us.

How did your relationship with them start? How did you start working with them?

I think I first started working with them… maybe 25 years ago when I photographed her first. That was a portrait for French Vogue. It was one of my first commissions for them. It was a black and white picture and she sits on a park bench and she said it was one of the sexiest pictures anybody had ever taken of her at that time. And then we became friends and worked together once in a while for a magazine and bumped into each other from time to time.

Obviously your photographs of Vivienne naked caught a lot of attention. Did that change anything in your working relationship? Or did it feel very natural, a normal part of the narrative?

No it didn't change anything for us. It was just something I was very much interested in doing it because I've been photographing her for so many years and all these different collections and always found her incredibly beautiful. Her skin… you know, just the way she looks – when she had her orange hair and her white skin – and she's such a good-looking, proud, mature woman. I had an interesting idea to photograph her naked because I haven't photographed anyone her age naked. It was a kind of experiment I wanted to do. And it was very successful.