'Game of Thrones' Stars Basically Confirm Season 8 Won't Premiere Until 2019
Say it ain't so.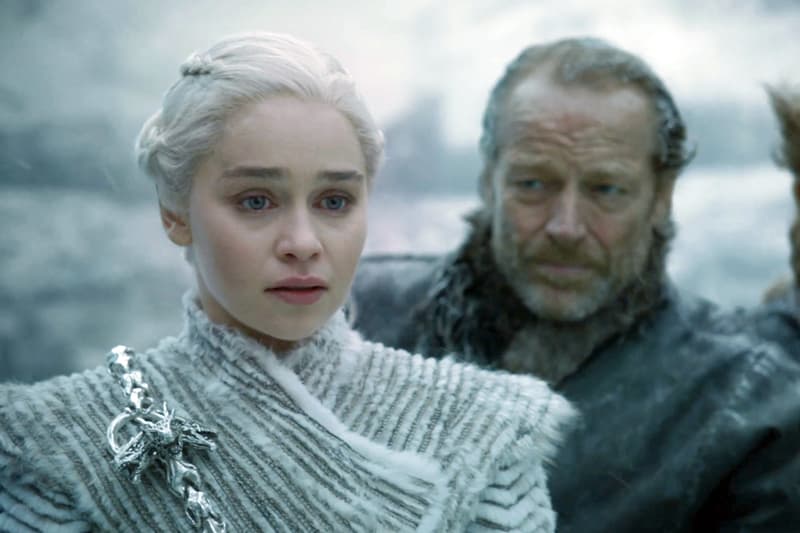 There are only six episodes left of HBO's hit series Game of Thrones, however it looks like fans will be waiting longer than usual for the final season to air to find out who will live, who will die, and who will eventually end up on the Iron Throne.
The current rumor for GoT's endgame came way of Nikolaj Coster-Waldau — who plays Jamie Lannister — during an interview with Collider, stating the final episodes won't drop until 2019. Now, according to comments made by Iain "Ser Jorah Mormont" Glen at Comic Con Stockholm and Liam Cunningham, aka Ser Davos Seaworth during a TV Guide interview, we have more signs that a 2019 Season 8 premiere is inevitable.
According to Glen, "We're all starting to occupy the same territory. We're all starting to be in the same storylines and so they can't [have two filming units] anymore." GoT is famously known for filming in all kinds of locations around the world, but with one singular storyline, filming in multiple scenes simultaneously won't occur as often, therefore causing a delay.
On the other hand, Cunningham stated, "[The episodes are] definitely going to be bigger and what I hear is longer. We're filming right up until the summer. When you think about it, up until last season we'd have six months to do ten episodes, so we're [doing] way more than that for six episodes. So that obviously will translate into longer episodes."
It's now projected that filming will take 10 months, and if production is indeed set to begin this month, it will still take a 2018 premiere date off the table.
It's also expected that each episode of Game of Thrones Season 8 will cost $15 million USD to make.