These Are the Best Films and TV Shows Dropping in October
Includes stellar dramas, A-list thrillers and a lavish sci-fi sequel.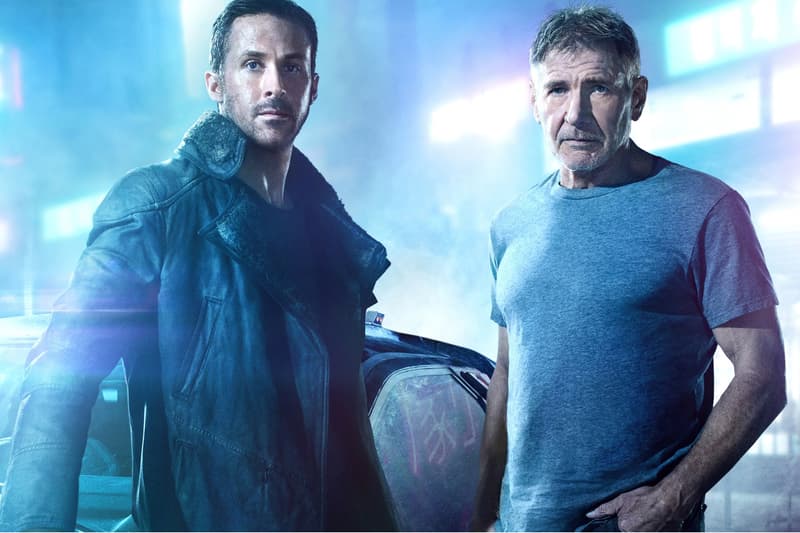 Fall has officially arrived and summertime blockbuster movies are now long behind us. With October's arrival, some of the year's most highly-anticipated films are starting to hit the big screen. With stellar dramas, A-list thrillers and a lavish sci-fi sequel in Blade Runner 2049, film lovers can prepare for a month of quality moviegoing. October starts out with a couple of indie hits from The Florida Project (starring Willem Dafoe) and Una (starring Rooney Mara and Ben Mendelsohn) to thrillers including The Snowman and The Killing of a Sacred Deer.
On the TV end, fan favorites Stranger Things, Mr. Robot and The Walking Dead returns. Check out the list below for some of the must-see releases to the more under the radar films and TV shows to look forward to in October.
Film Blade Runner 2049 – October 6
Widely considered to be one of the greatest science fiction films of all time, Ridley Scott's Blade Runner is finally getting a sequel. Denis Villeneuve takes the director's chair, while Ridley Scott stays on board as a producer. The film will also see Harrison Ford reprising his role as Rick Deckard joined by an ensemble rounded out by Ryan Gosling, Robin Wright, Jared Leto and Dave Bautista. All working from a script co-written by Blade Runner writer Hampton Fancher with Michael Green, Blade Runner 2049 is set 30 years after the 1982′s original, focusing on an LAPD officer named K (Gosling) who "unearths a long-buried secret that has the potential to plunge what's left of society into chaos." It won't be long to see whether or not the sequel can stand up alongside the original, but all the ingredients are there.
Brawl in Cell Block 99 – October 6
Starring Vince Vaughn as a former boxer and auto mechanic named Bradley, Brawl in Cell Block 99 follows one man's journey from tough times on the streets to even harder times behind bars. Forced into difficult situations, Bradley has to fight to stay alive and to come out on top. Brought to us by Bone Tomahawk director S. Craig Zahler, the film hits theaters on October 6; digital HD and on-demand outlets will also receive the film on October 19.
The Florida Project – October 6
Another indie gem from A24, The Florida Project centers around a six-year-old girl living in an extended-stay motel near Walt Disney World. Willem Dafoe stars as the motel's manager Bobby. The Florida Project drops on October 6 and is already garnering Oscar buzz.
The Mountain Between Us – October 6
The Mountain Between Us stars Golden Globe winner Idris Elba and Academy Award winner Kate Winslet. Based on the book by Charles Martin, Elba plays a surgeon and Winslet plays a journalist. After a horrific plane crash, the complete strangers must bond in order to survive being stranded in severe weather in the Wilderness.
Una – October 6
Based on the play Blackbird by David Harrower — who also wrote the film's screenplay — Una stars Rooney Mara and Ben Mendelsohn. In the film Mara plays a young woman who tries to reconnect with the older man who seduced her 15 years earlier played by Mendelsohn.
The Foreigner – October 13
Jackie Chan stars opposite Pierce Brosnan in a dark revenge thriller entitled The Foreigner. In the film, Chan is on a mission to track down the the Irish radicals that are responsible for the explosion that killed his daughter. The forces responsible (Brosnan) stand against Chan which forces him to push his moral and highly-trained physical boundaries to learn the names of the men behind the bombing.
1922 – October 20
Based on the Stephen King novella 1922, this Netflix original film revolves around a simple yet proud rancher in the year 1922 who conspires to murder his wife for financial gain, convincing his teenage son to participate. But as the trailer states, "your deepest secrets never stay buried."
Geostorm – October 20
Geostorm starring Gerard Butler, centers upon a futuristic world where satellites control and manipulate weather forecasts. However, global disasters ensue when the aforesaid devices begin to breakdown. Dean Devlin, producer of Independence Day, Godzilla, and The Patriot, makes his directorial debut with this disaster film.
Leatherface – October 20
Marking the eighth overall entry in the franchise, Leatherface sees the iconic chainsaw wielder in his early years before the original '70s film. Following an escape after spending 10 years in a mental hospital, his journey back to his family is one filled with horror and gore as it provides a lead up to the infamous Texas Chainsaw Massacre.
The Snowman – October 20
A Norwegian serial killer drama directed by Tomas Alfredson. Michael Fassbender stars as Detective Harry Hole who investigates the disappearance of a woman whose pink scarf is found wrapped around an ominous-looking snowman. The ensemble is rounded out by Rebecca Ferguson, Charlotte Gainsbourg, J. K. Simmons and Val Kilmer. Expect lots of sympathetic shivering.
Bill Nye: Science Guy – October 27
Titled Bill Nye: Science Guy, the new PBS Distribution documentary follows its subject's journey from his days at Cornell to his contemporary crusade against climate change. Along with Nye himself, other well-respected figures and educators like Neil deGrasse Tyson are also enlisted to give their thoughts on science and more. Most notably, the film focuses on Nye's current campaign. Bill Nye: Science will debut at New York City's Landmark Sunshine theater on Friday, October 27.
Jigsaw – October 27
The Saw franchise hits its eighth installment with Jigsaw which focuses on a string of murders modeled after the work of Tobin Bell's notorious puppet. The upcoming reboot traditionally places a group of individuals in an interesting position as they fight for their lives.
The Killing of a Sacred Deer – October 27
Greek director Yorgos Lanthimos, who brought us the indie hit The Lobster, is back with another film. His latest project will hopefully be just as weird and captivating as his other works. Once again starring Colin Farrell, Farrell plays Steven, "a charismatic surgeon forced to make an unthinkable sacrifice after his life starts to fall apart when the behaviour of a teenage boy he has taken under his wing turns sinister." Kidman plays Farrell's wife, with Alicia Silverstone as the boy's mother. The A24-helmed project lands in theaters on October 27.
TV
Curb Your Enthusiasm Season 9 – October 1
It's been six years since Curb Your Enthusiasm Season 9 was on the air and now Larry Davis's critically-acclaimed show returns to HBO. The show's ninth season will feature many guest appearances including Bryan Cranston, Elizabeth Banks, Jimmy Kimmel, Elizabeth Perkins, Ed Begley, Jr., Carrie Brownstein, Lauren Graham, Nick Offerman, and Nasim Pedrad. The series returns October 1 with 10 new episodes on HBO.
Ghosted – October 1
Dropping on Fox, Ghosted is a new comedy that centers around the supernatural with a twist on the buddy-cop trope. Craig Robinson plays extremely overqualified mall security guard who gets partnered with Adam Scott's true believer when the two are recruited to investigate paranormal activity in Los Angeles. Ghosted premieres on Fox October 1.
The Gifted – October 2
The forthcoming Marvel series The Gifted follows the story of a suburban couple that discovers that their children possess mutant powers. With mounting pressure, the family is forced to go on the run, joining an underground network of mutants to fight for their survival. The Gifted is slated for an October 2 release — marking the network's debut of the X-Men franchise to its television programming.
Mr. Robot Season 3 – October 11
USA Network's critically-acclaimed drama series Mr. Robot returns for its third season. As a whole, the third season will pick up where the last installment left off, exploring Elliot Alderson's (played by actor Rami Malek) motivations alongside those of major characters. Not to mention, Grace Gummer's character is returning to the show. Mr. Robot Season 3 premieres on October 11 on USA.
Mindhunter – October 13
David Fincher and Netflix are back at it as the acclaimed director (Seven, Fight Club, Zodiac, The Social Network) and video platform are following up House of Cards with a brand new collaborative series. Based on Mark Olshaker and John E. Douglas's ground-breaking work, Mind Hunter: Inside FBI's Elite Serial Crime Unit, the series is set in 1979 and stars Jonathan Groff and Holt McCallany as special agents in the FBI's Behavioral Science Unit.
White Famous – October 15
The new Showtime dramedy White Famous, which is loosely based of Jamie Foxx's life, stars Jay Pharoah as Floyd Mooney who can kill on stage but hasn't been able to become a household name. Foxx also stars and produces the show.
The Walking Dead – October 22
AMC's The Walking Dead returns for its eighth season this year. The new season will feature the unification of the Hilltop, Alexandria and The Kingdom, all to take on Negan and his band of Saviors. The end of the trailer features a cane and a gray-haired Rick in bed, hinting at a major event in the comic books that may seemingly happen in the show.
Stranger Things 2 – October 27
The Netflix smash is back for a Halloween-appropriate second outing, this time promising more '80s horror shoutouts. That means "Thriller," Ghostbusters, and Dragon's Lair will join the expanding mythology of the Upside Down and the resurrection of Millie Bobby Brown's Eleven. All episodes of Stranger Things 2 hits Netflix on October 27.