99%IS- Ushers in New Chapter of Korean Punk With Spring/Summer 2018 Collection
Peep the sinister Seoul Fashion Week show.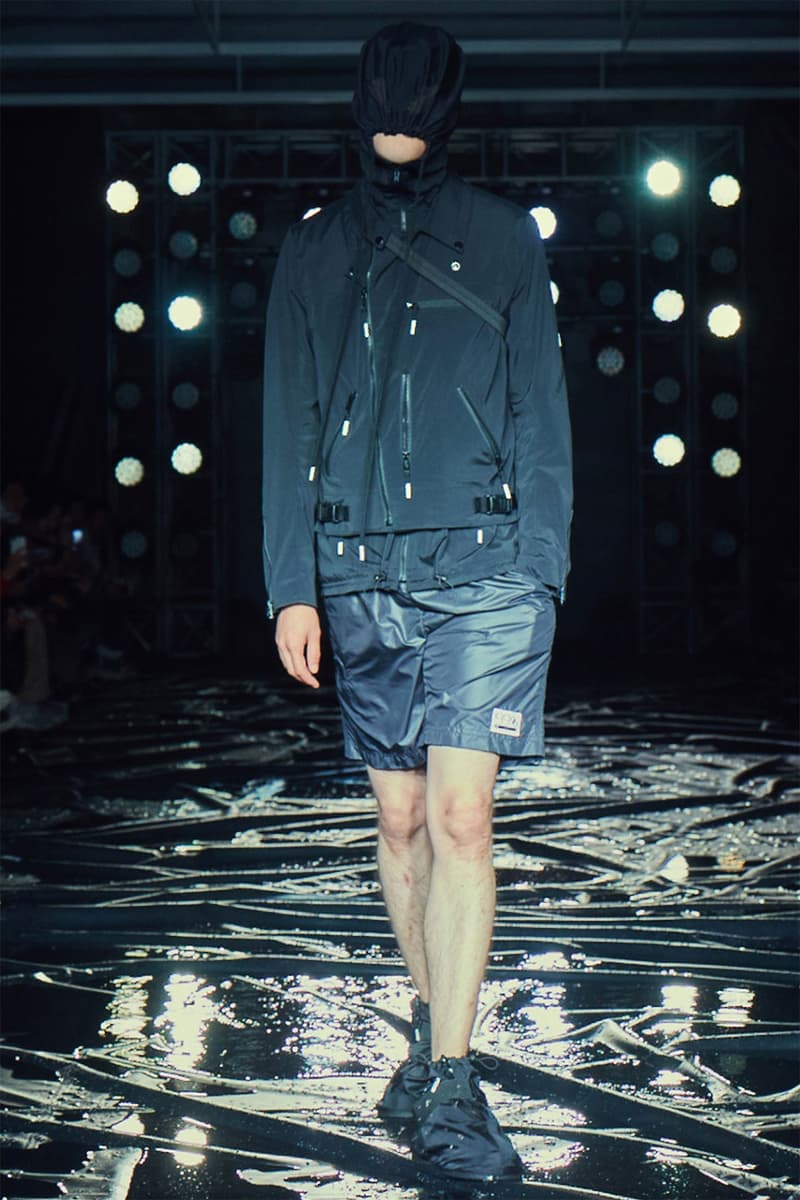 1 of 25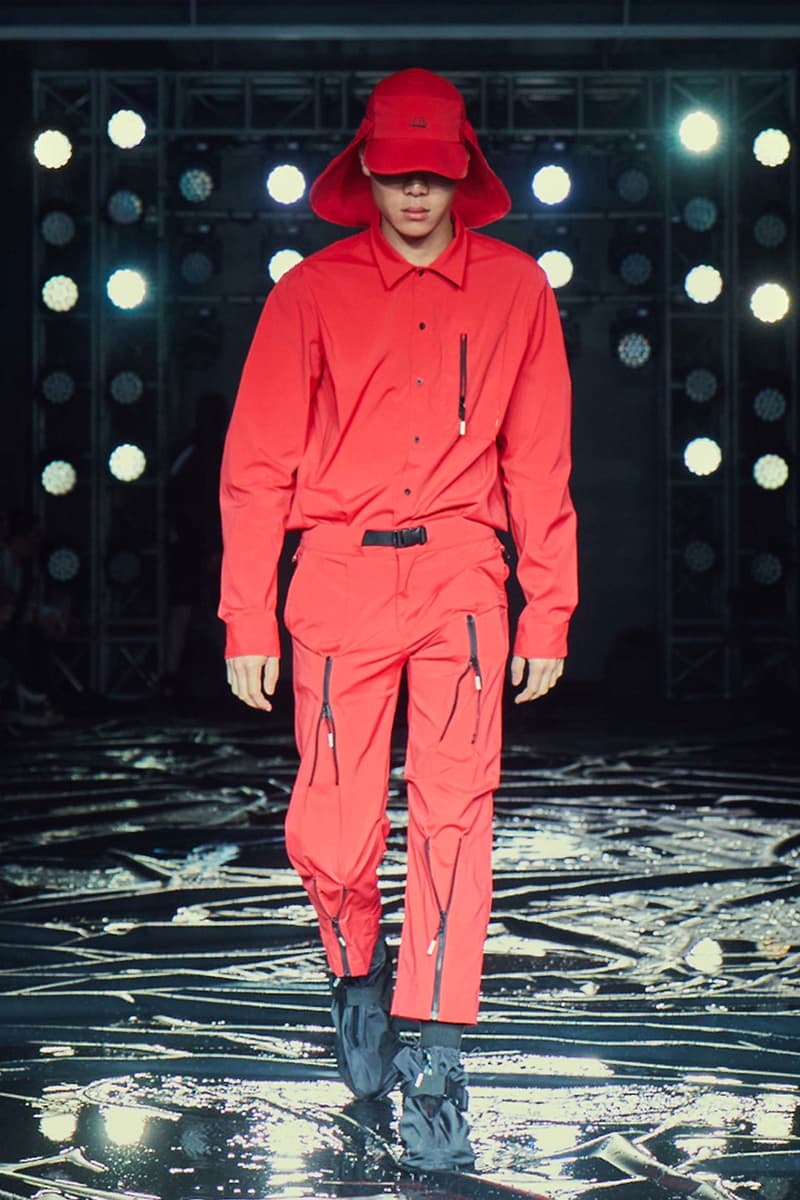 2 of 25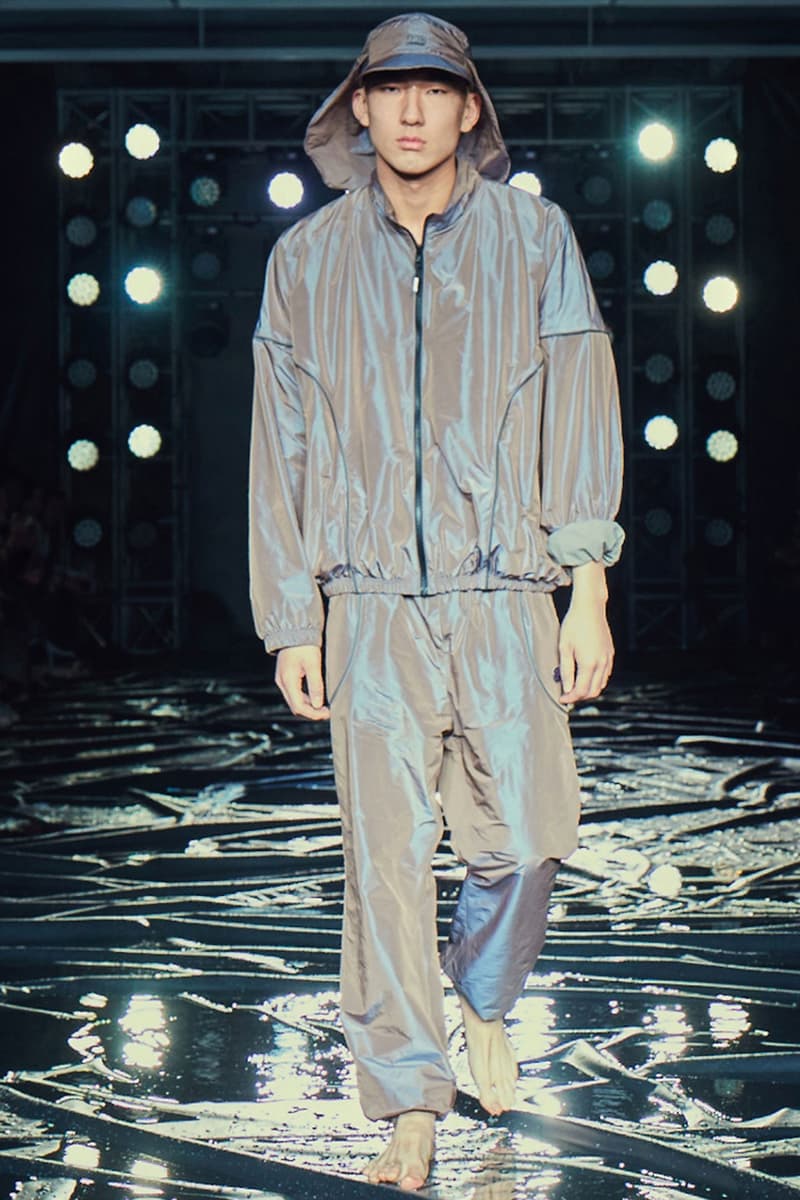 3 of 25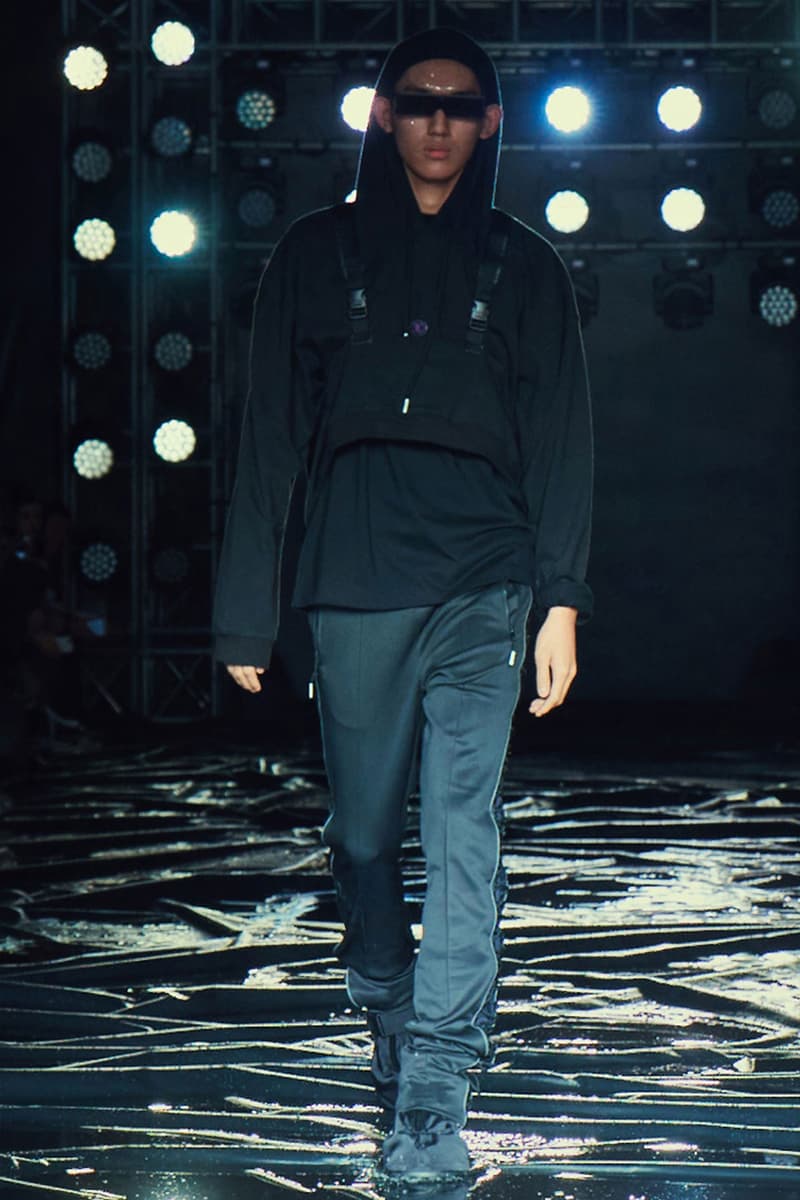 4 of 25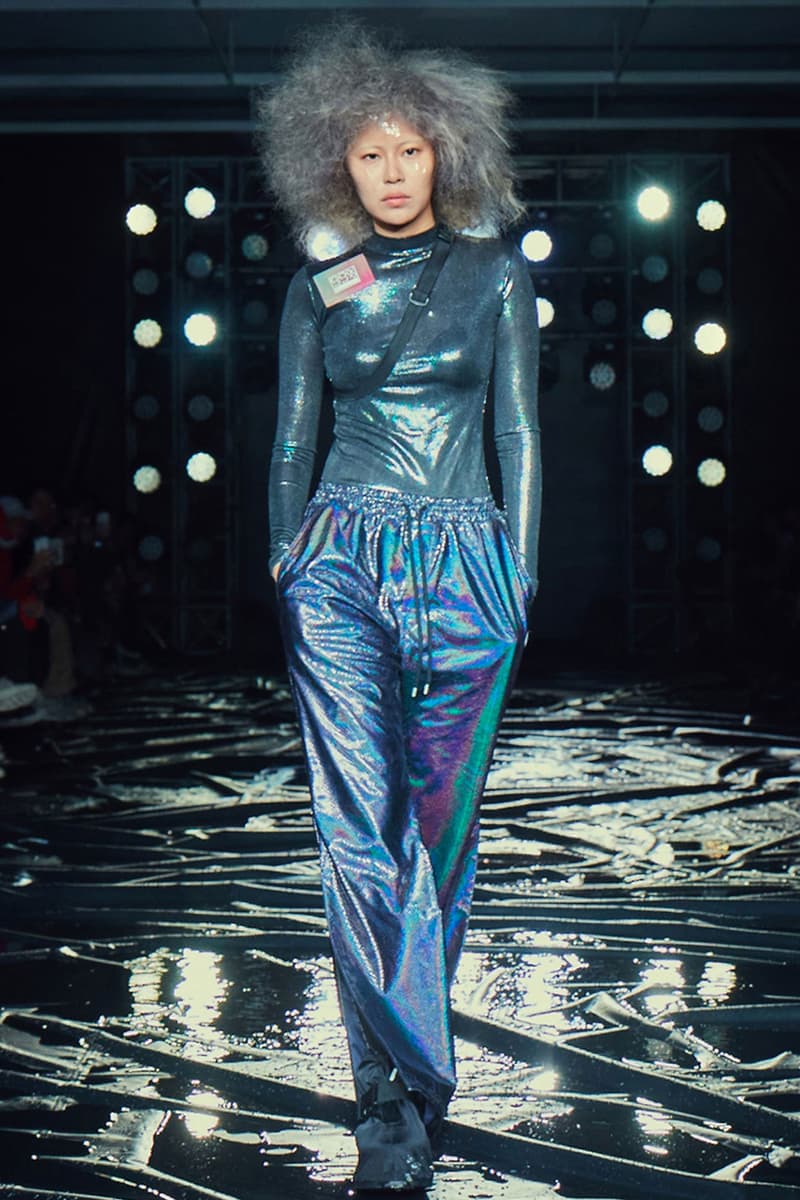 5 of 25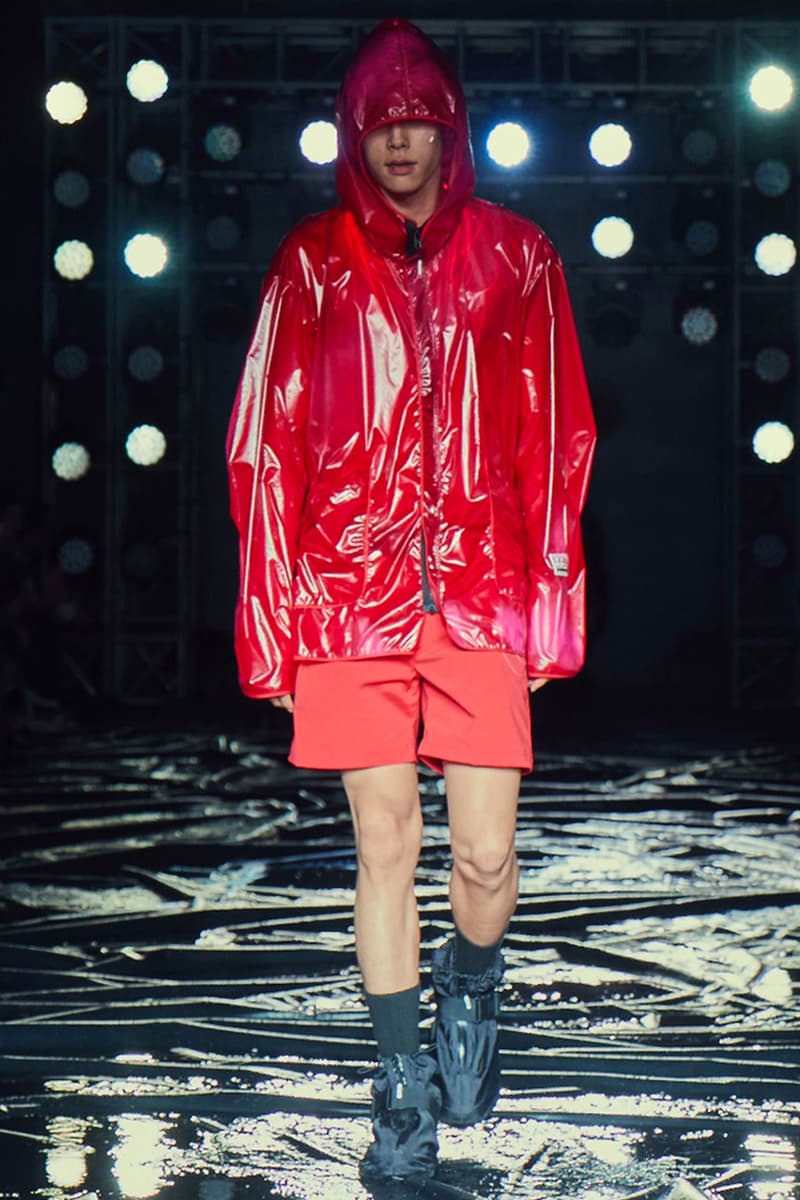 6 of 25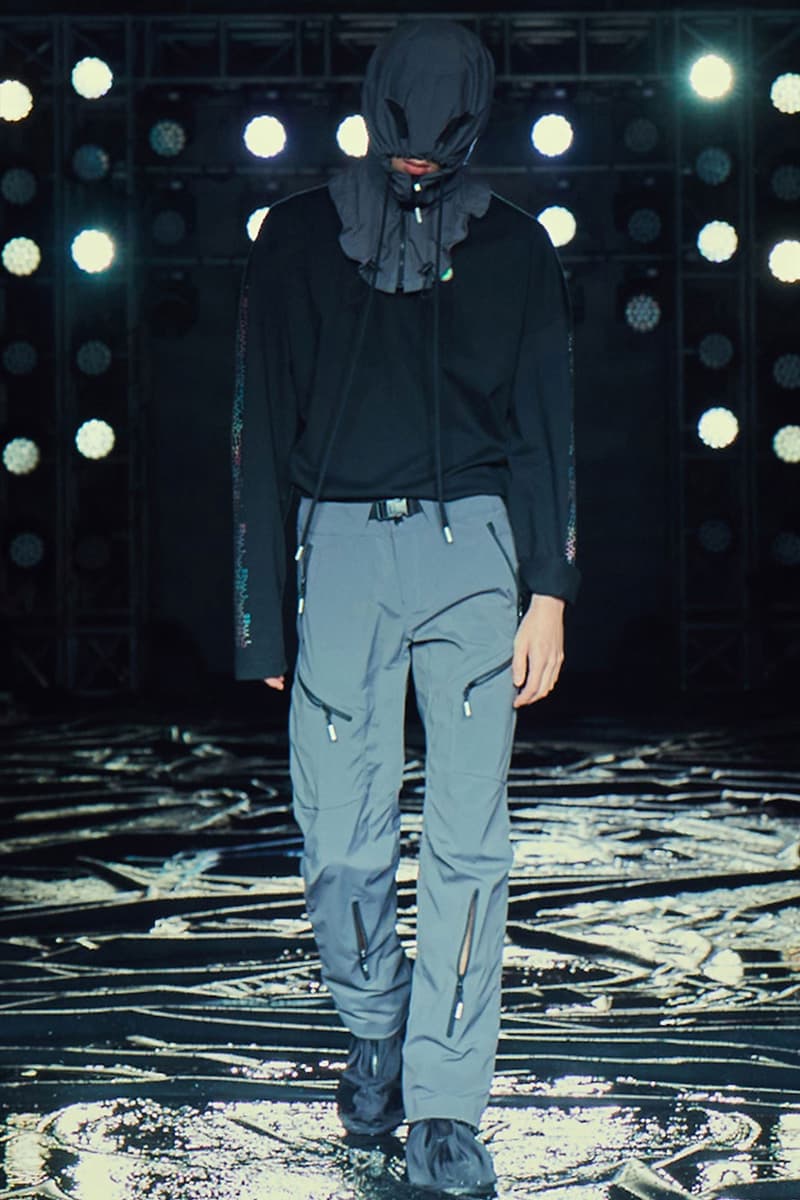 7 of 25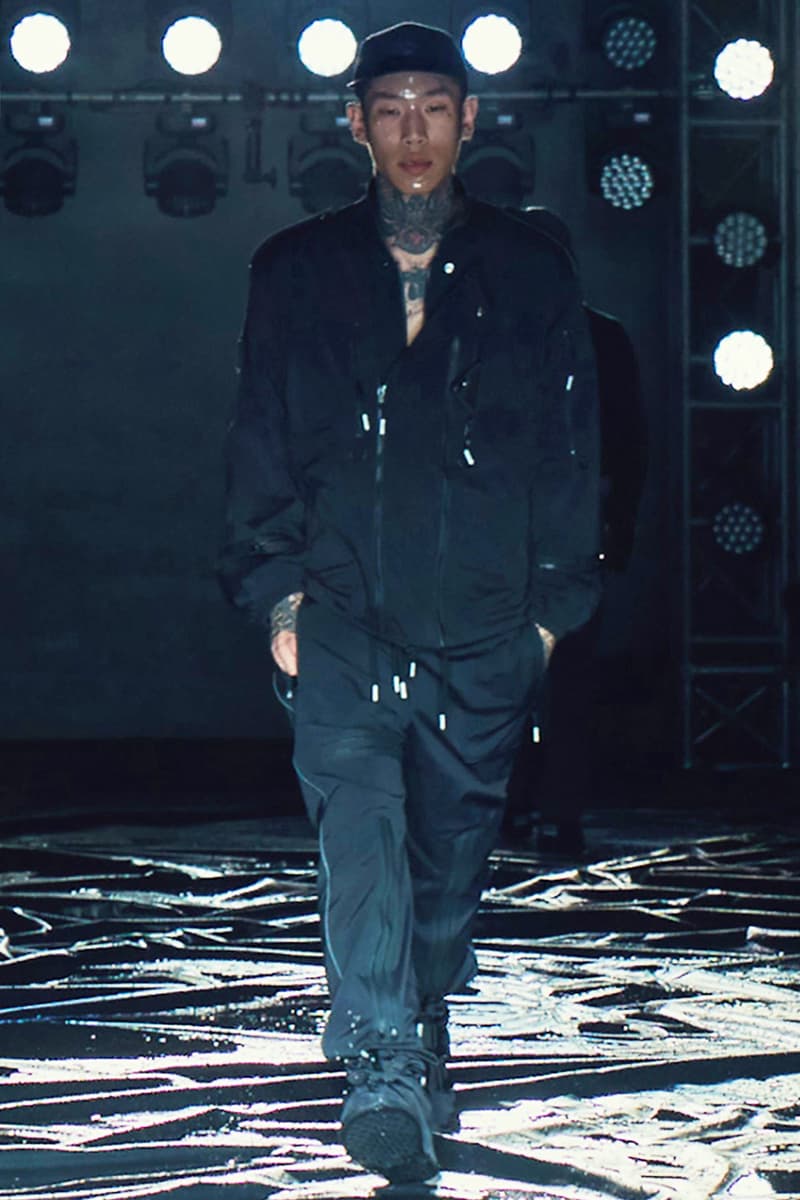 8 of 25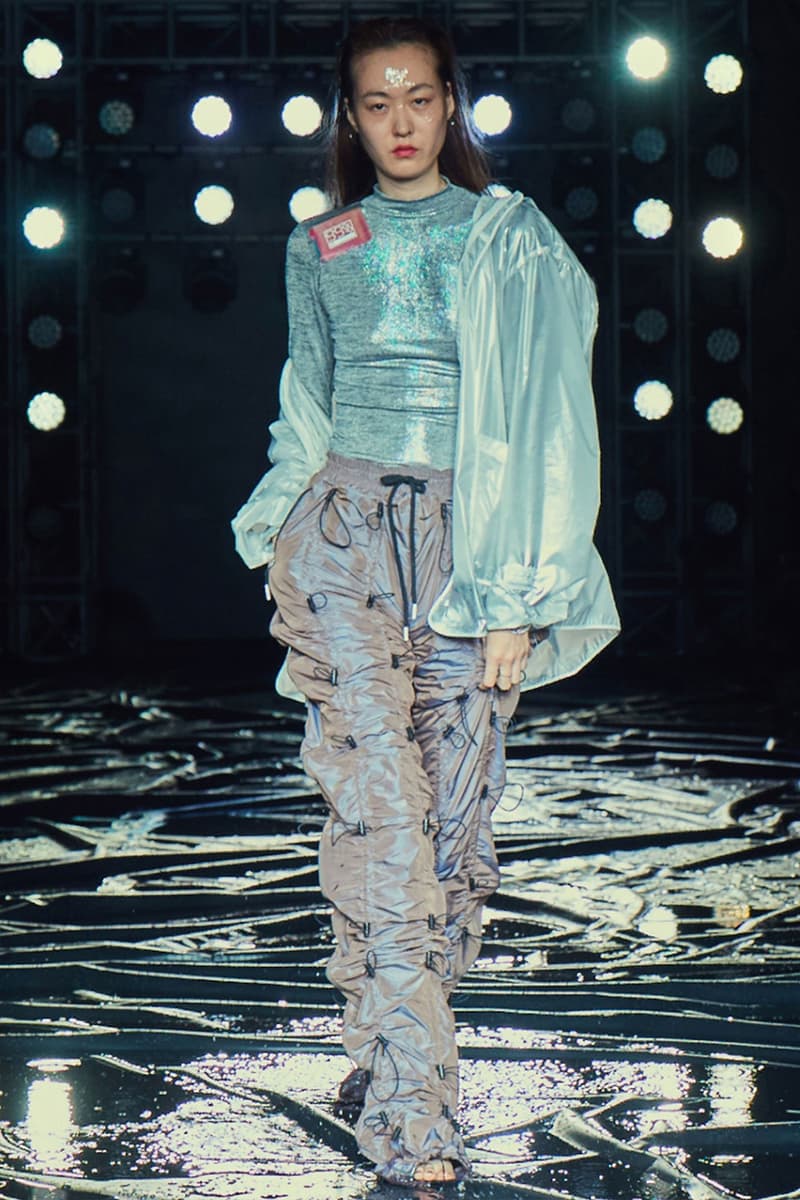 9 of 25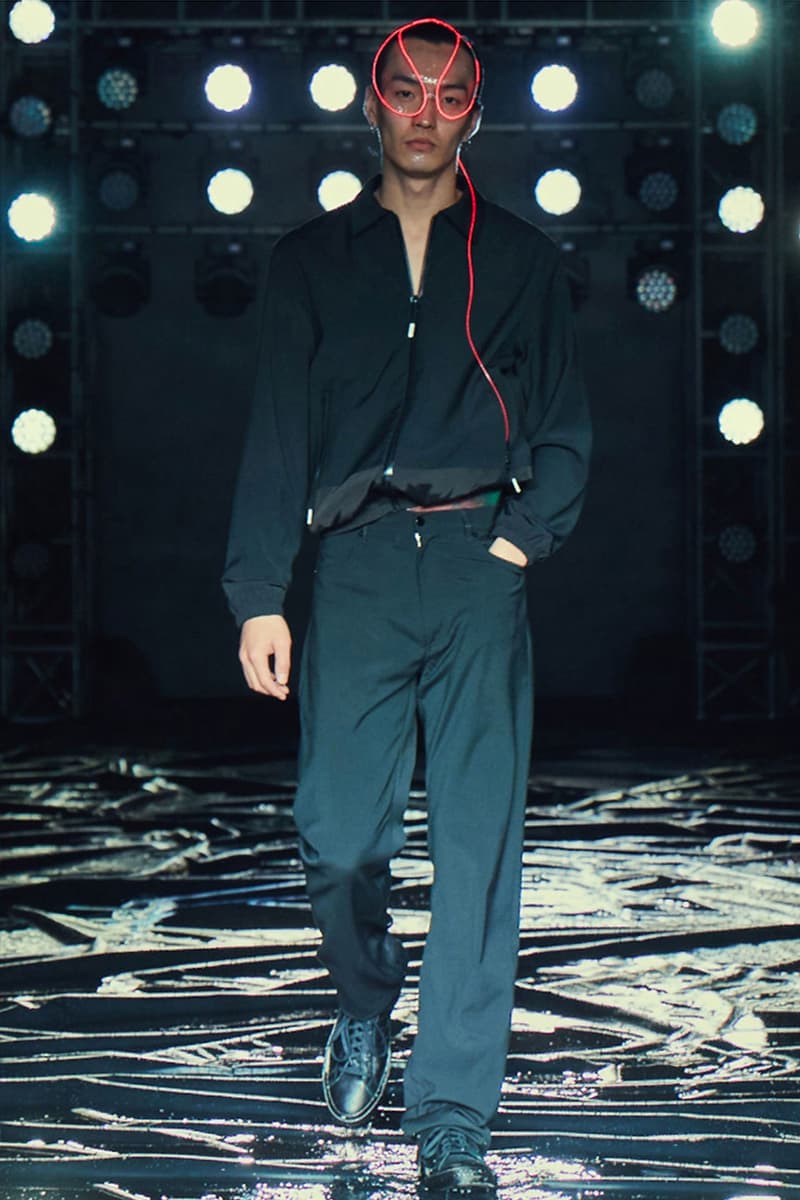 10 of 25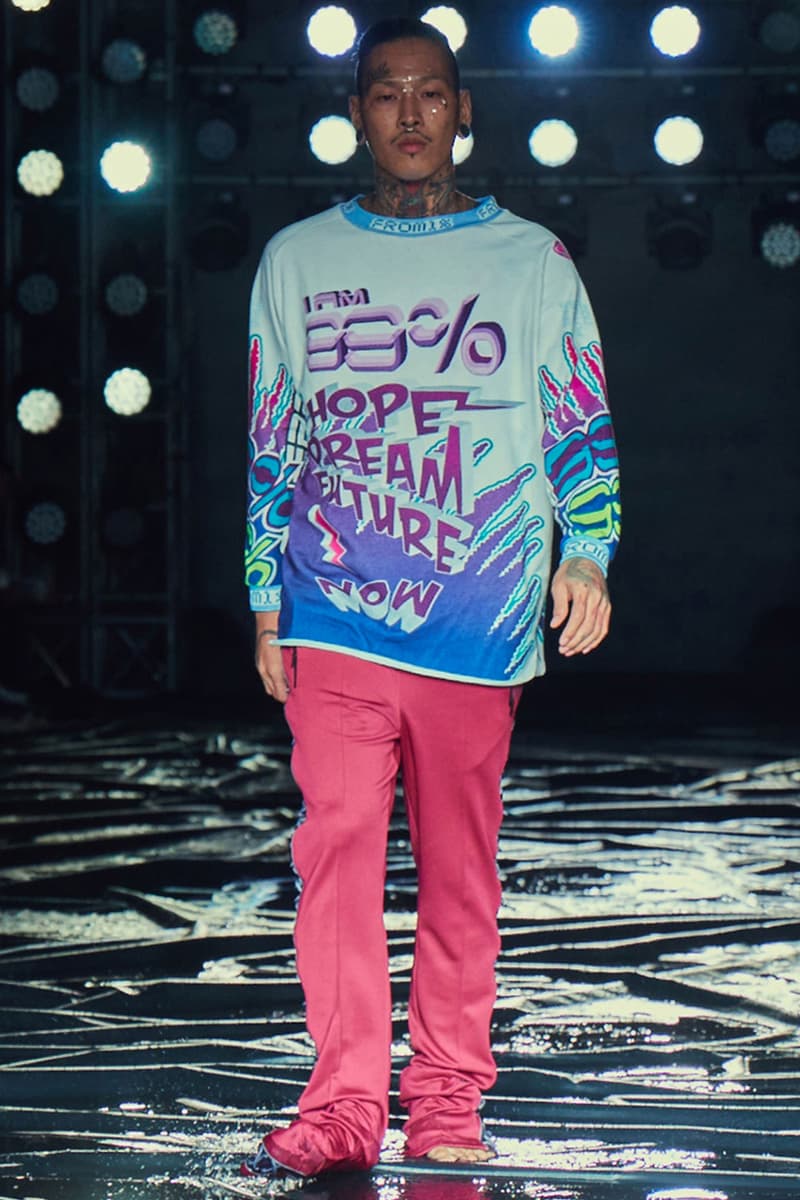 11 of 25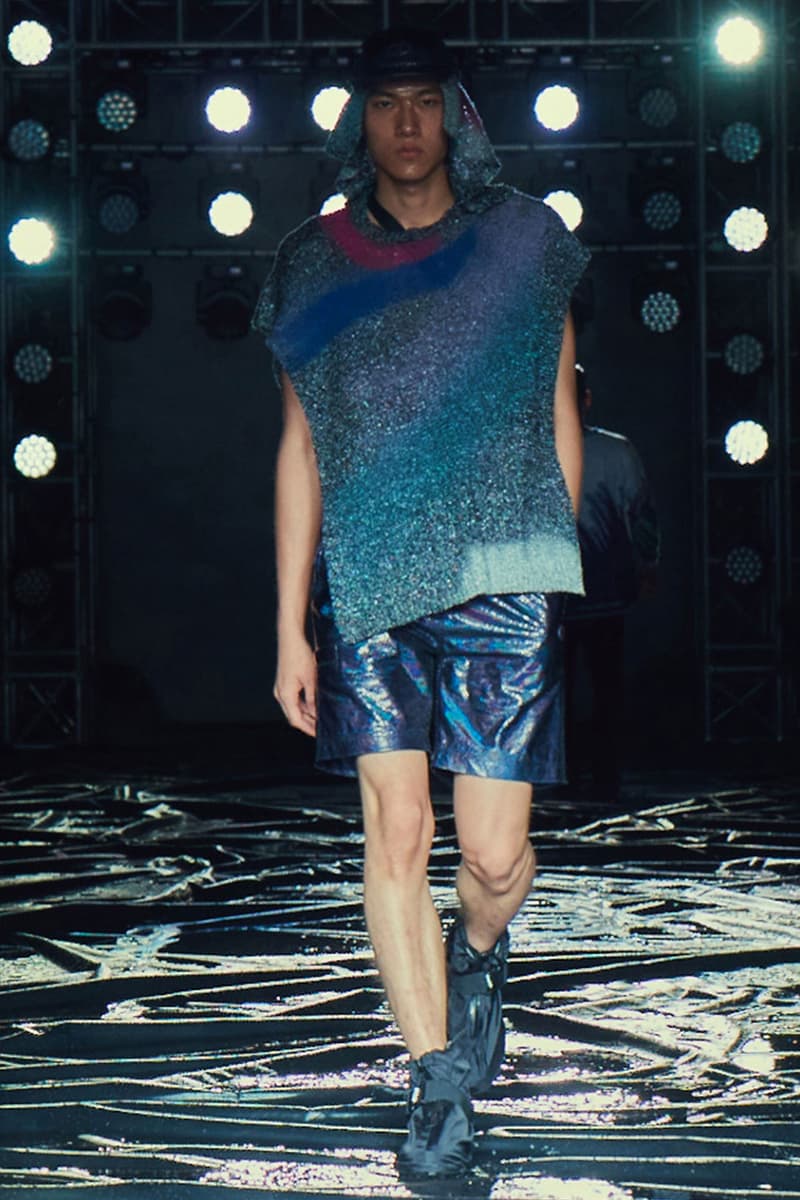 12 of 25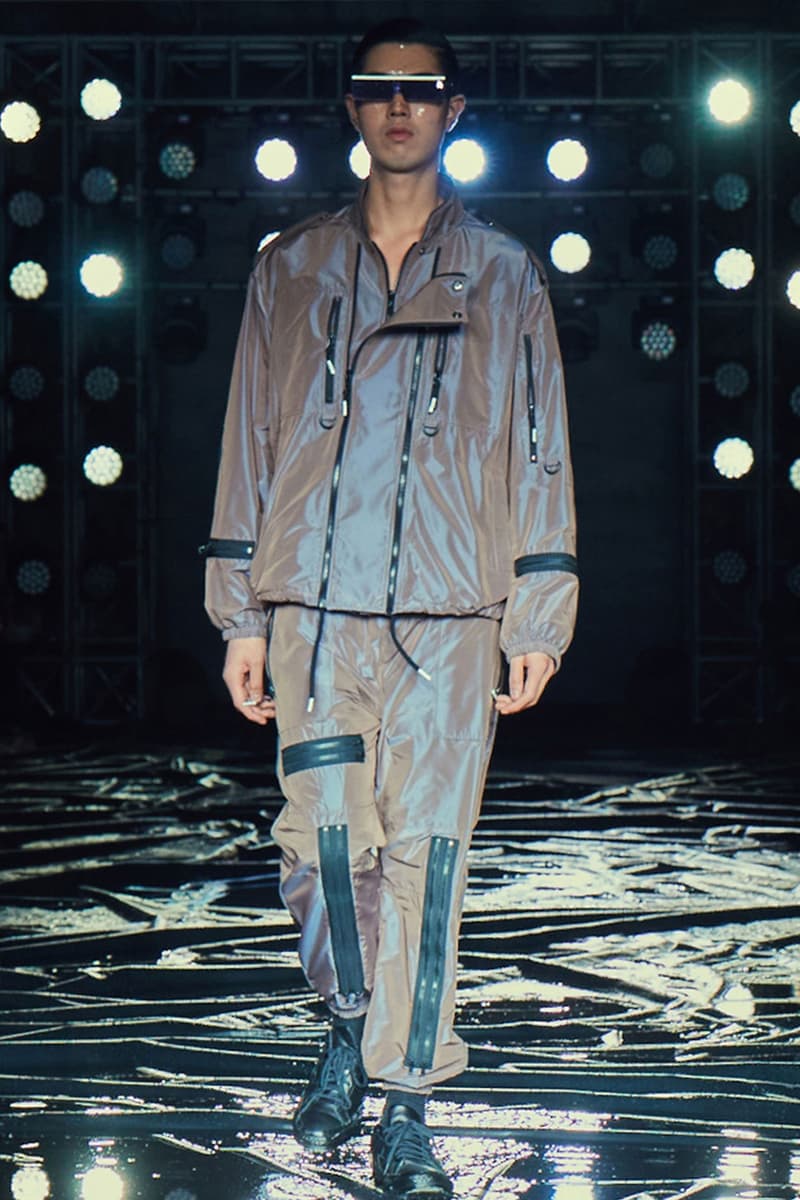 13 of 25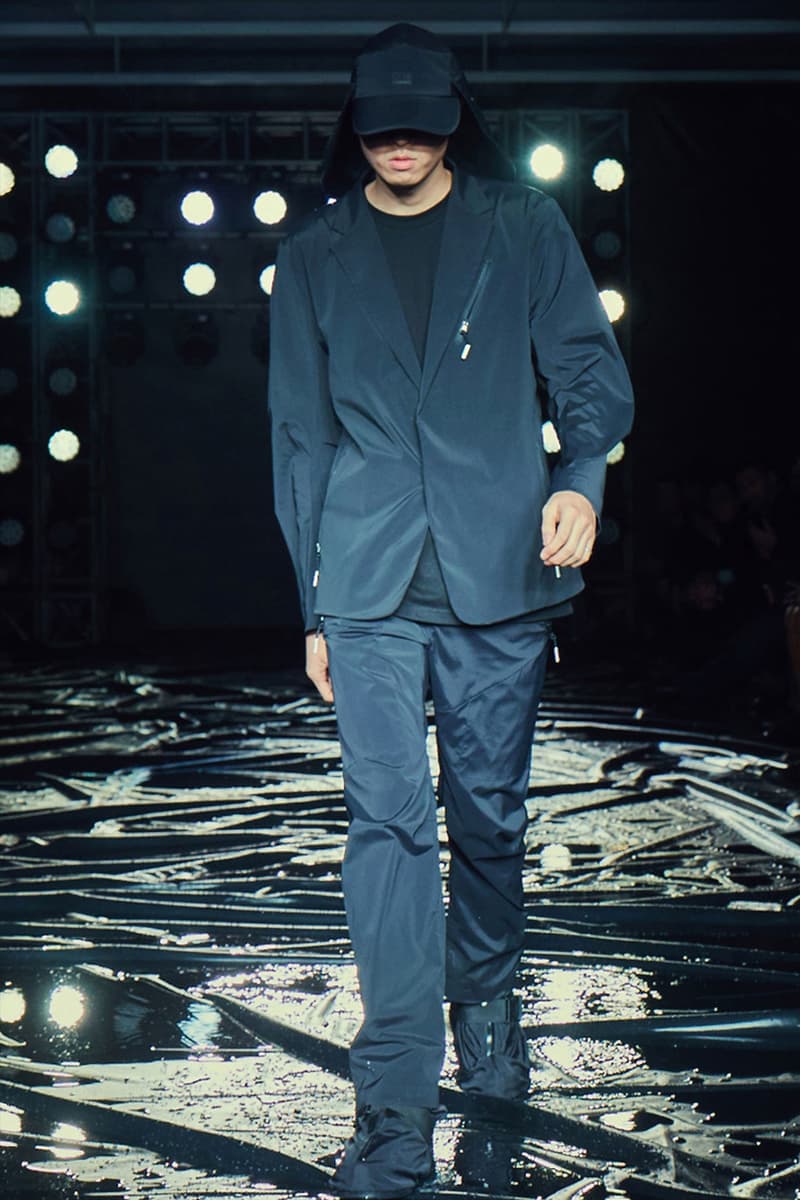 14 of 25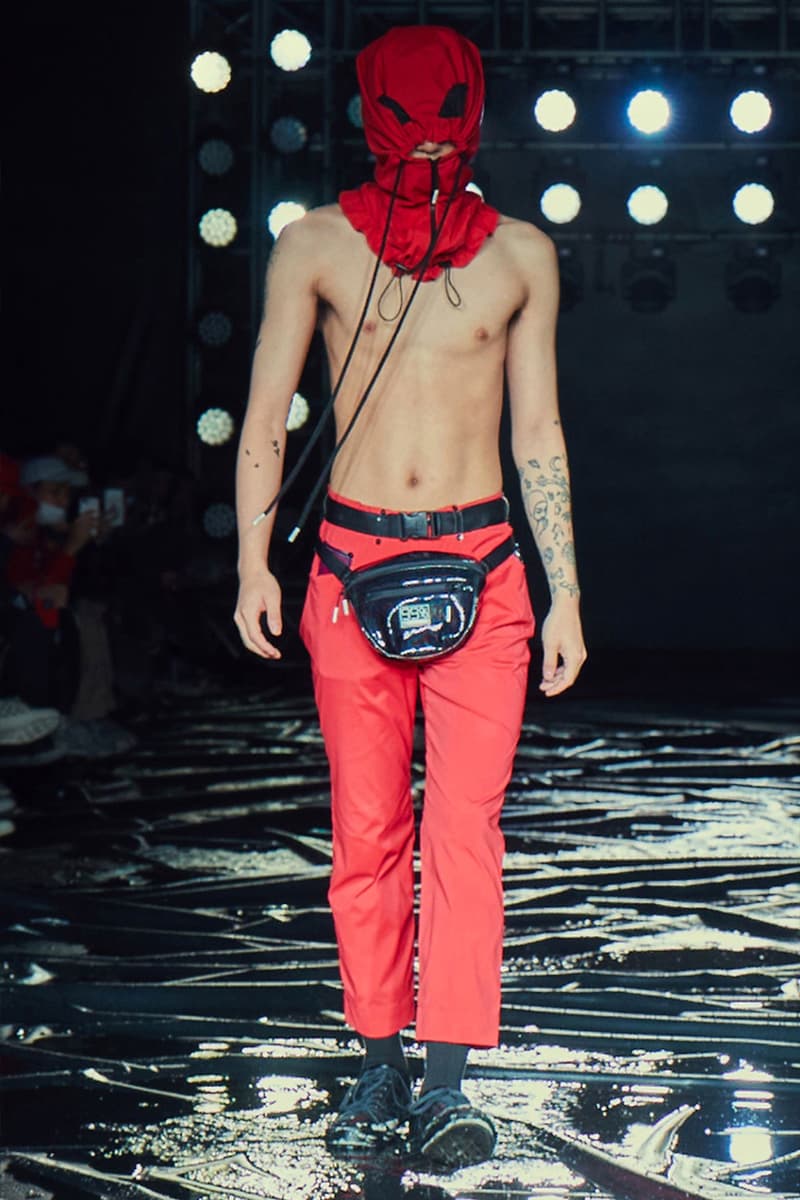 15 of 25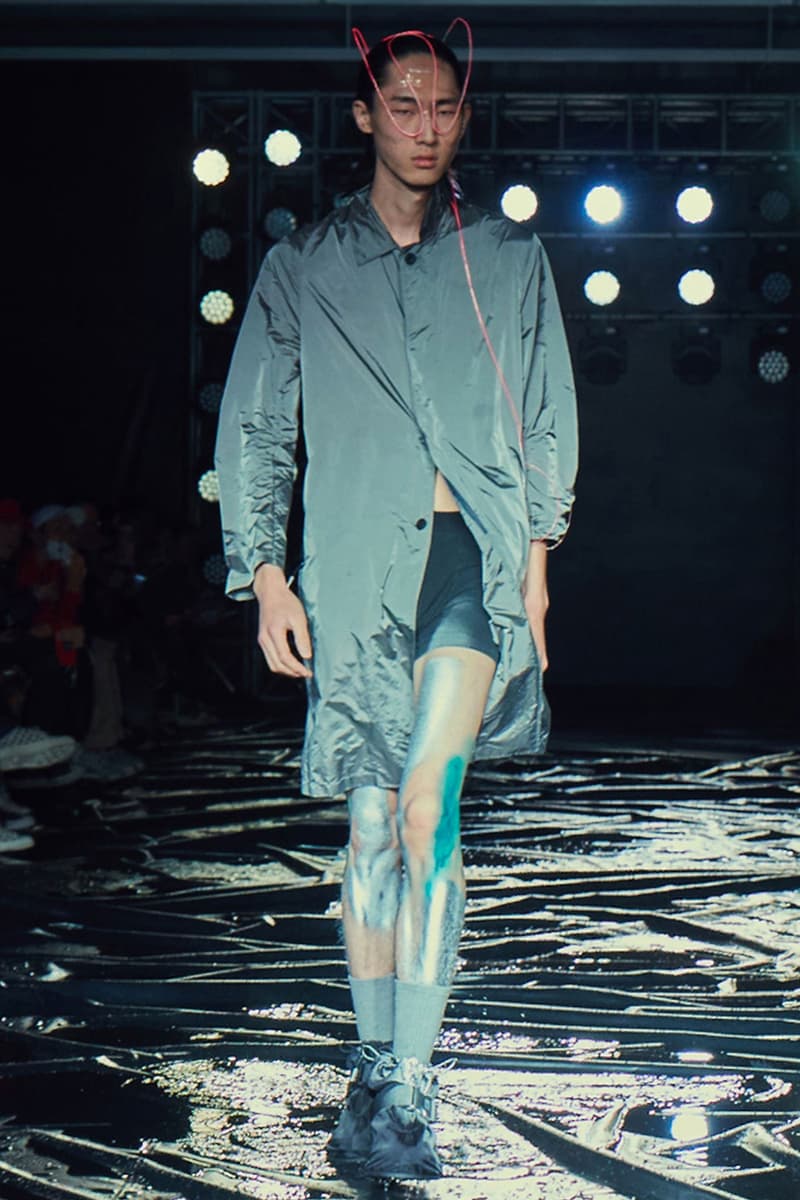 16 of 25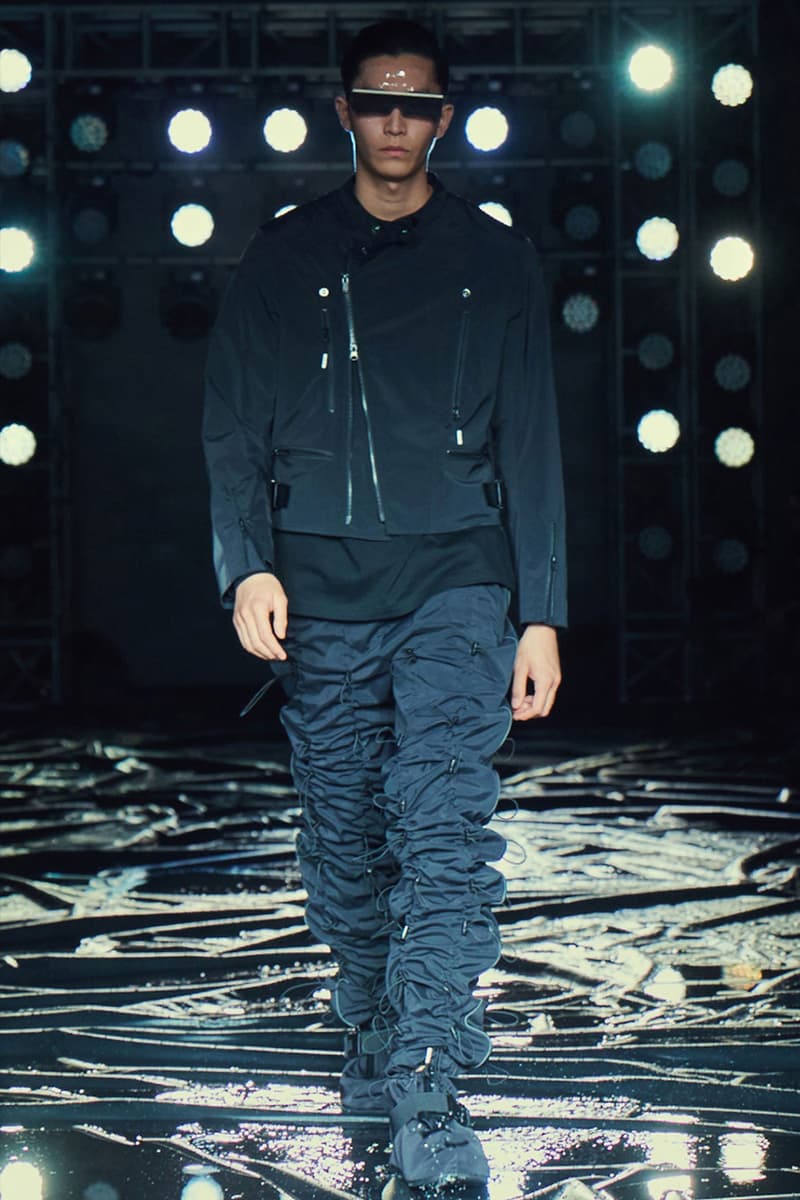 17 of 25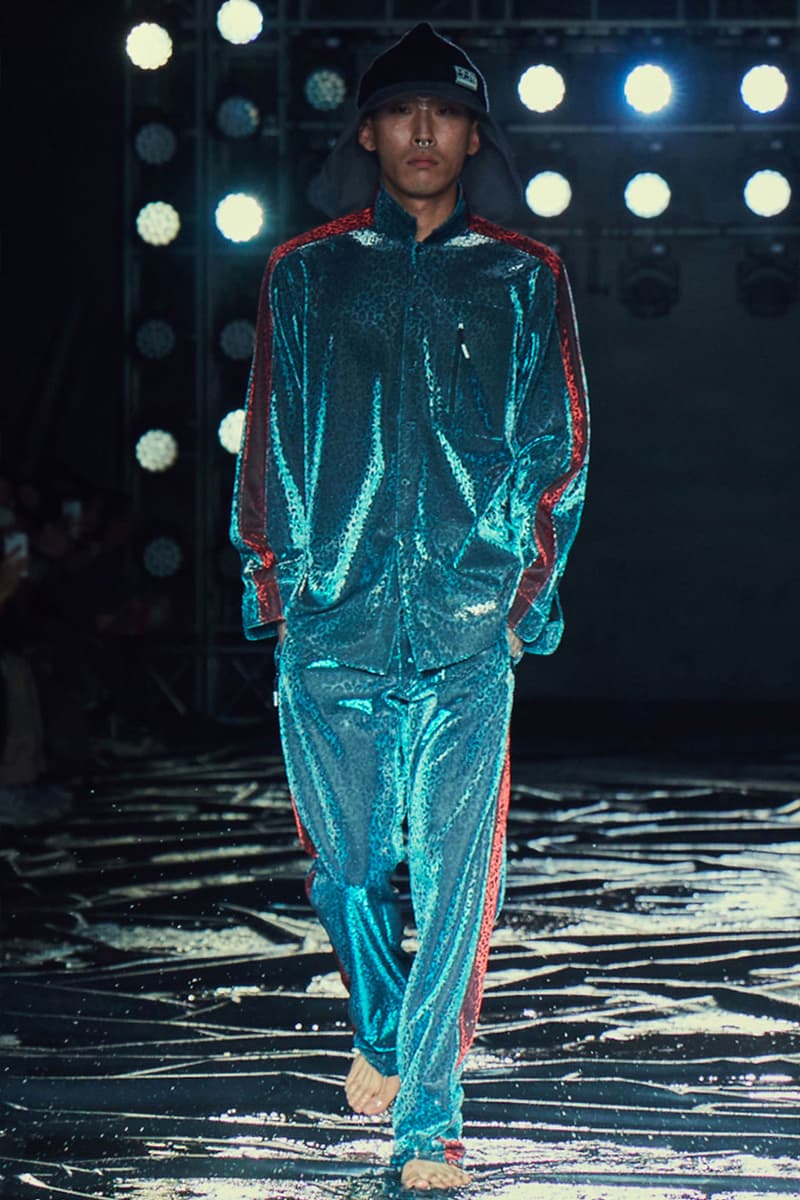 18 of 25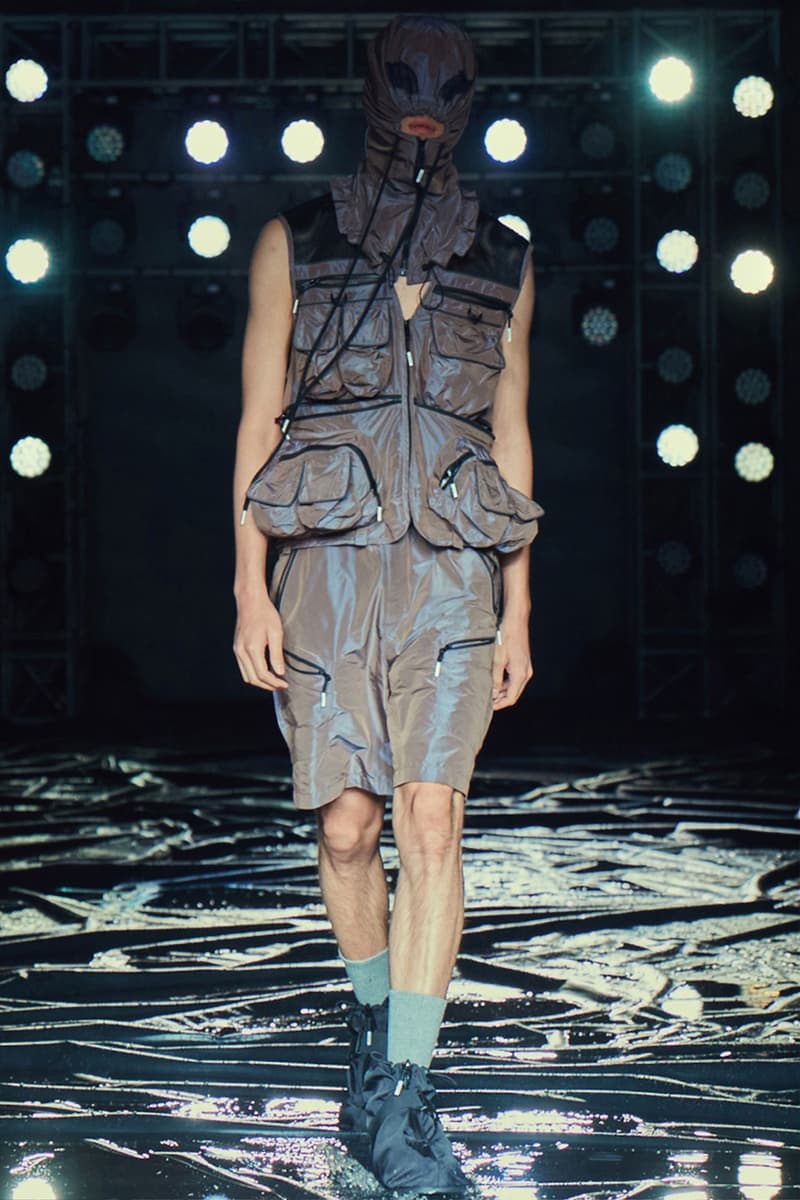 19 of 25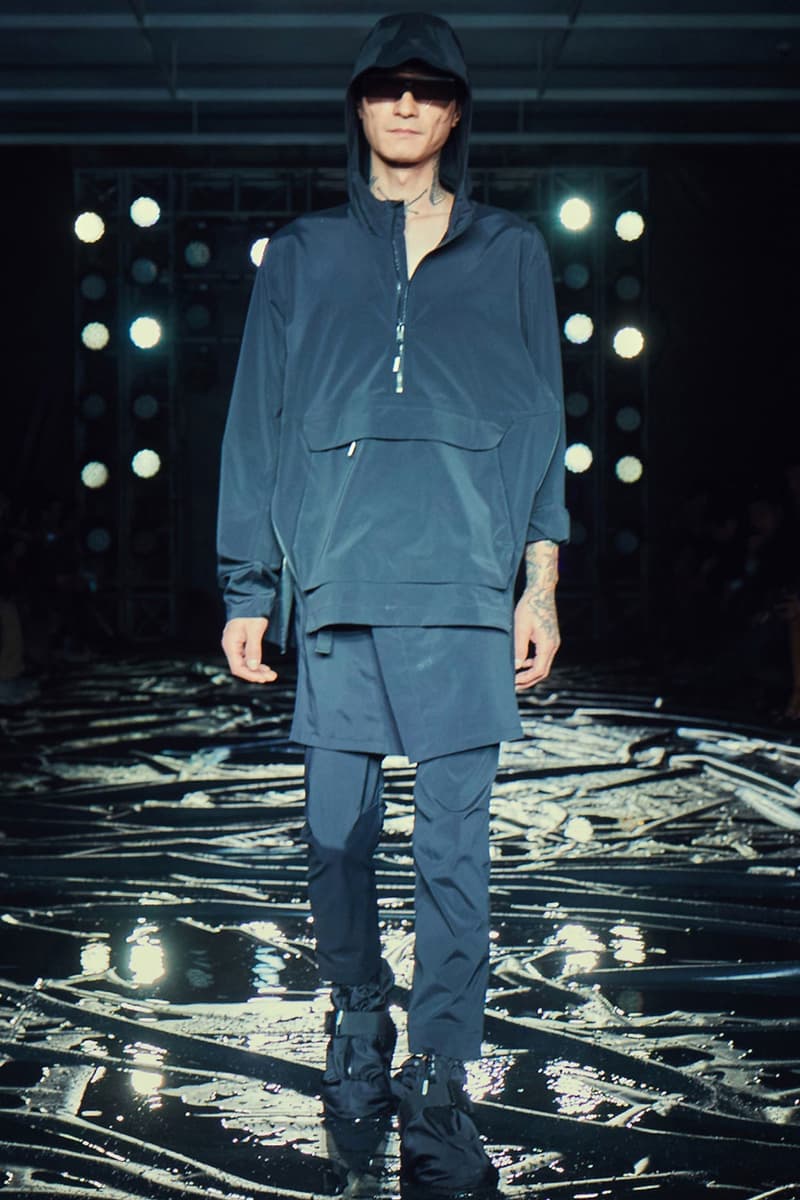 20 of 25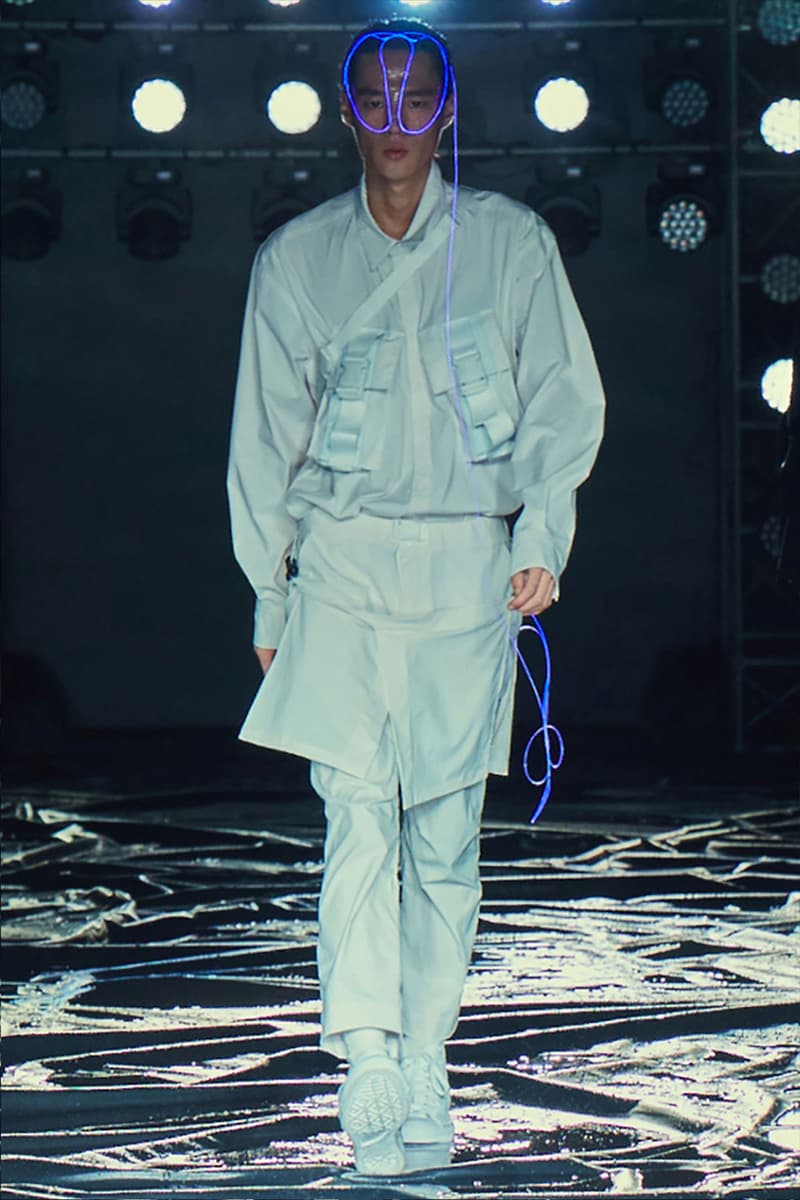 21 of 25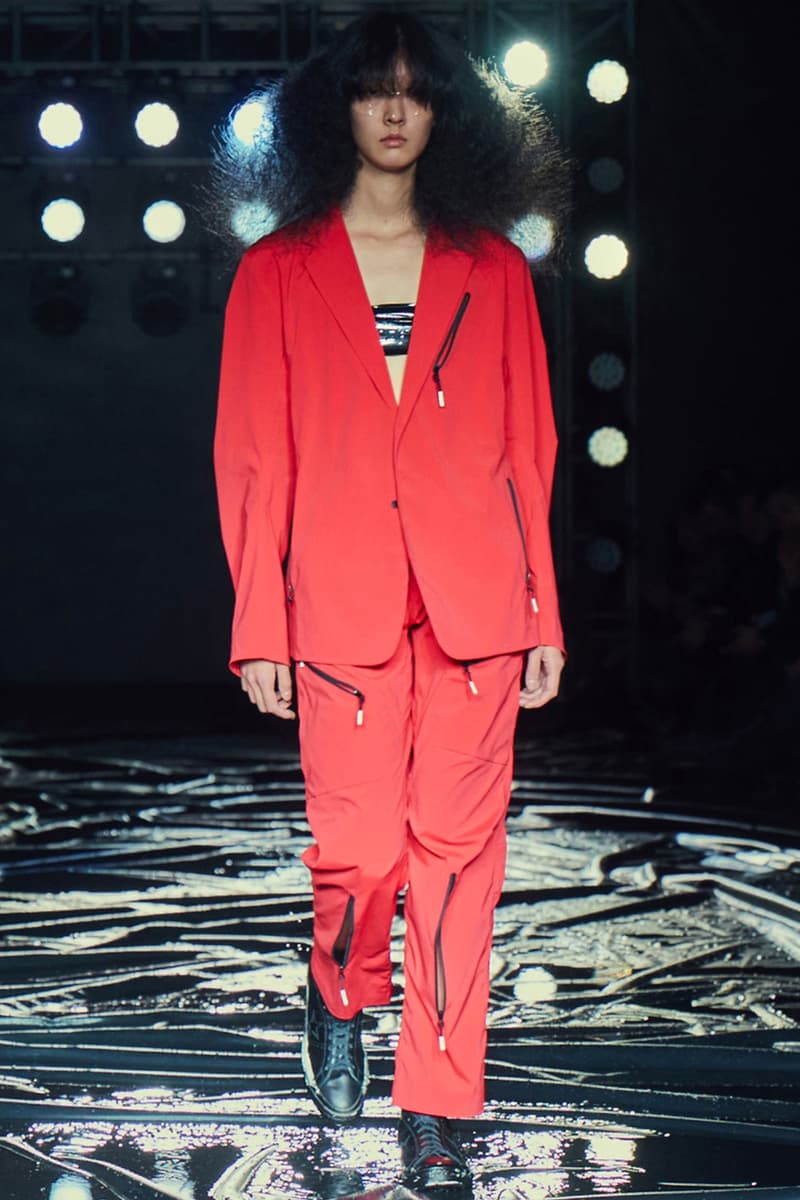 22 of 25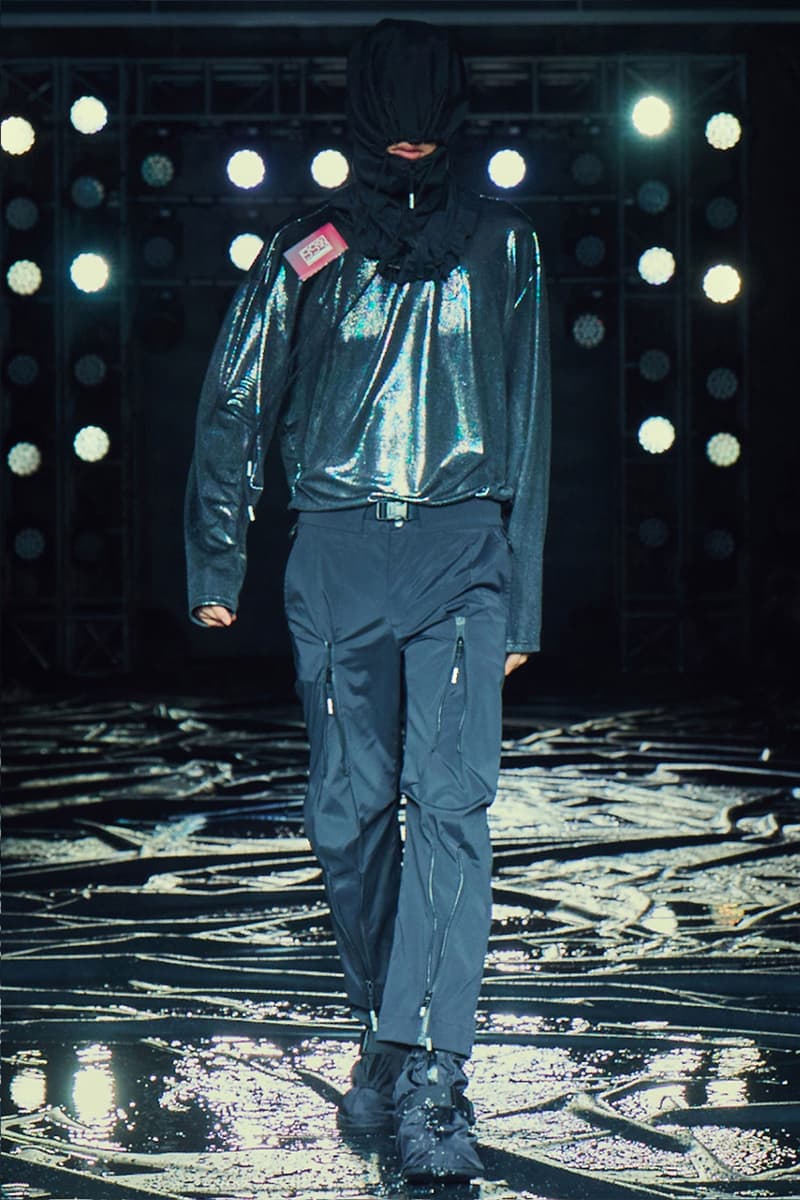 23 of 25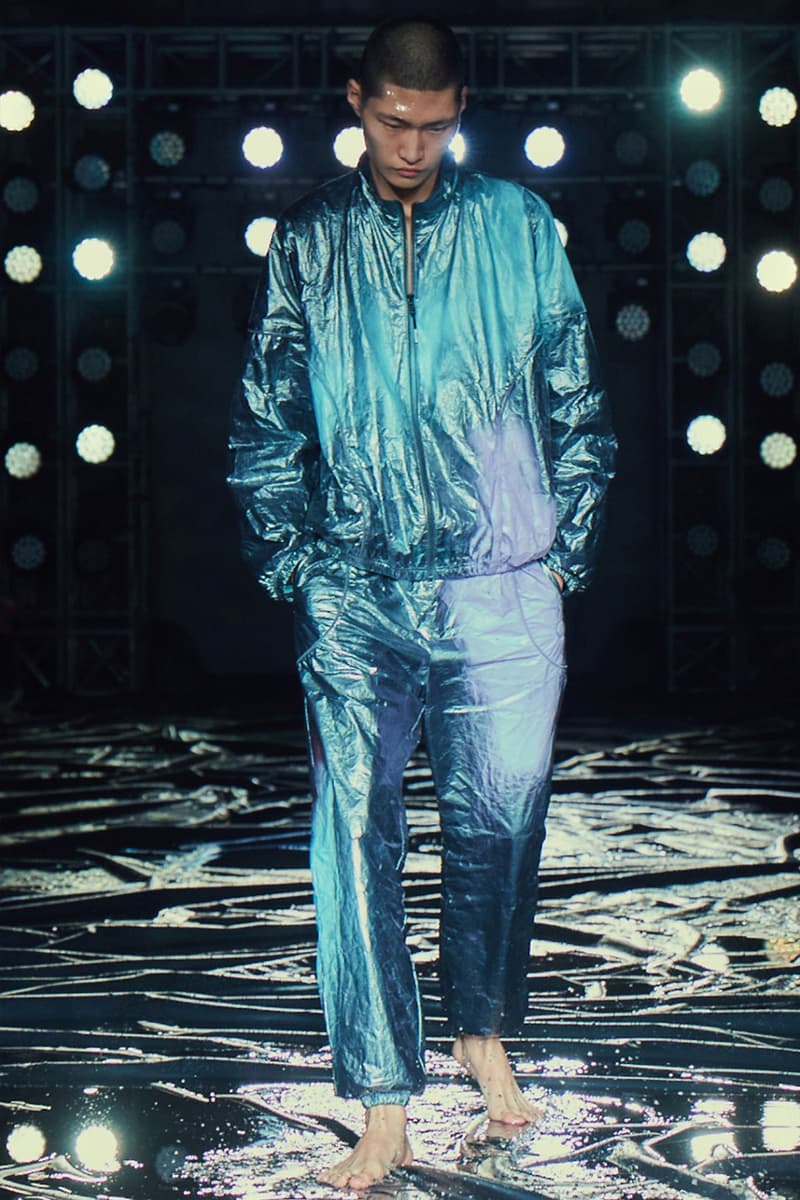 24 of 25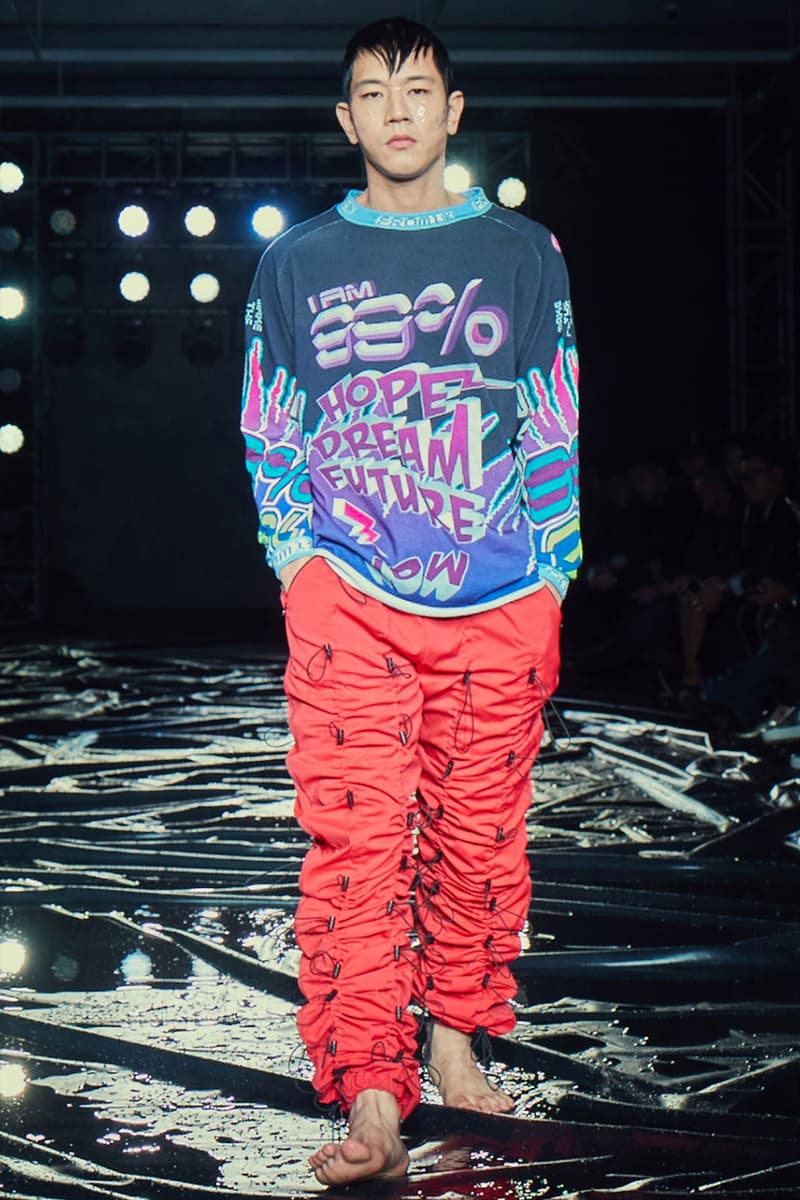 25 of 25
Seoul-born, Tokyo-based designer Bajowoo's streetwear label 99%IS- showed its Spring/Summer 2018 collection at Seoul Fashion Week with an assertively riotous tone. The Korean label is known for fusing rock influences with a signature anti-establishment angle that renders punk, offering refined streetwear pieces with classic subversive motifs such as leather, studs and zippers.
This season's showing took to the basement of Seoul's BOON THE SHOP boutique, where the runway was laid out in black tarp and patterned with pools of water. Models trampled down the catwalk, either barefoot or wearing covered leather Converse shoes, under glaring lights and to the tune of brooding medieval court music and an abstract score by Hyukoh. Sheeny lurex tracksuits, patent rain parkas, glittery nylon coats and blue/red Lurex tracksuits glistened under the sinister light, while drawstring cords, nylon lights and zipper details nodded to classic punk references.
Flip through the runway images above and share your thoughts in the comments below. For style beyond the runway, check out the latest streetsnaps from Seoul Fashion Week Spring/Summer 2018.