Usain Bolt Stripped of Olympic Gold Medal, No Longer Most Decorated Track & Field Olympian
But he's still the greatest sprinter of all time.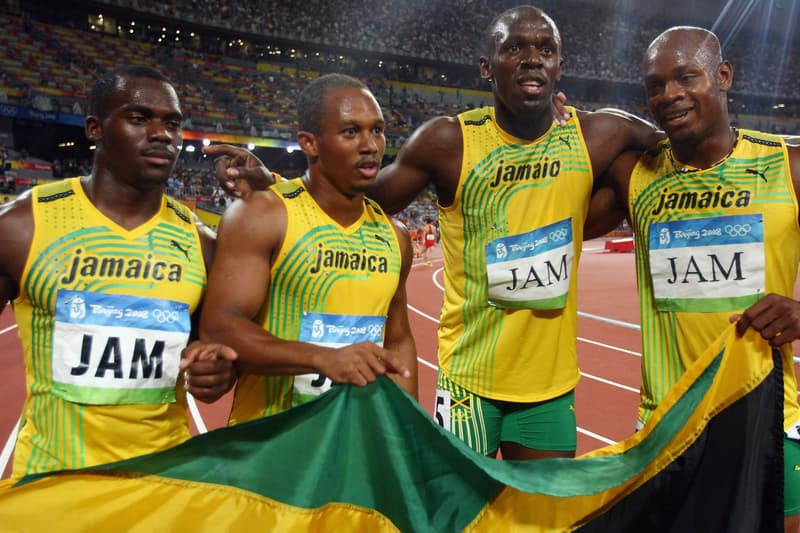 After winning the 100m, 200m and 4x100m relay races at the Rio games for the third consecutive Olympiad, Jamaica's golden foot, Usain Bolt, joined legends Carl Lewis and Finland's Paavo Nurmi in becoming the most decorated track & field Olympians of all time with nine gold medals (second most overall to Michael Phelps's 23). Unfortunately, Bolt had to hand one of those medals back to the IOC today, and as a result tainting his otherwise spectacular career.
Wednesday morning, the IOC announced Bolt's teammate for the 4×100 relay at 2008's games in Beijing, Nesta Carter, tested positive for the banned stimulant methylhexaneamine. Carter was one of the 454 selected doping samples retested by the International Olympic Committee last year shortly after news broke surrounding the Russian doping scandal. Sold as a nasal decongestant in the United States up until 1983, methylhexanamine has been used more recently as an ingredient in dietary supplements. In 2011, it was reclassified as a "specified substance," meaning one that is more susceptible to a "credible, non-doping explanation."
Of course, Bolt can't do anything about this situation, and luckily it doesn't come close to diminishing his performance on the track — he will still go down as the greatest sprinter of all time. However the loss of his ninth, record-tying gold medal and "triple-triple" moniker now leaves a gapping void in his legacy.
But maybe it'll make him rethink his retirement…
Here's a look at the then record-setting 4x100m relay in question. Nesta ran the leadoff leg, while Bolt stole the show in his third leg. After watching their margin of win, it's safe to say Nesta's use of a banned stimulant had no effect on the outcome, but rules are rules.