Palm Angels' 2017 Fall/Winter Collection Tells the Story of an Ivy League Banker Who Loses His Job
The collection brings hard-hitting streetwear trends to the runways.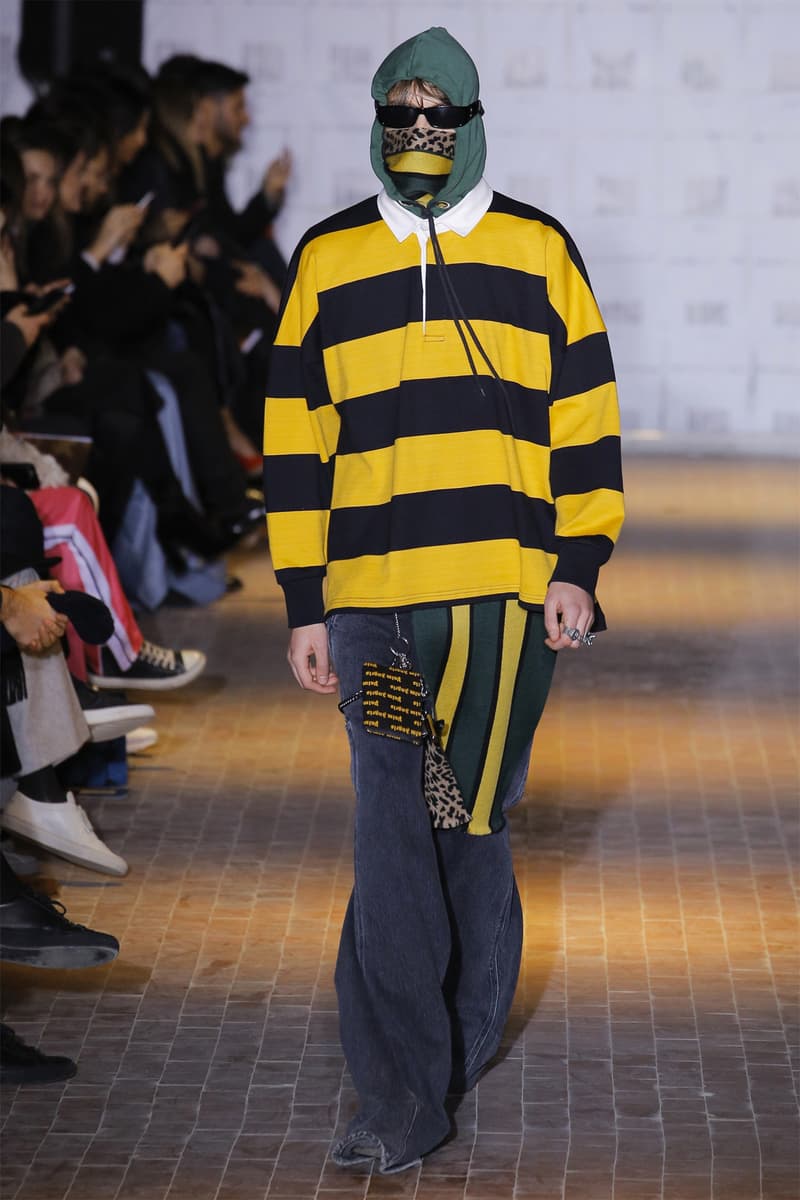 1 of 31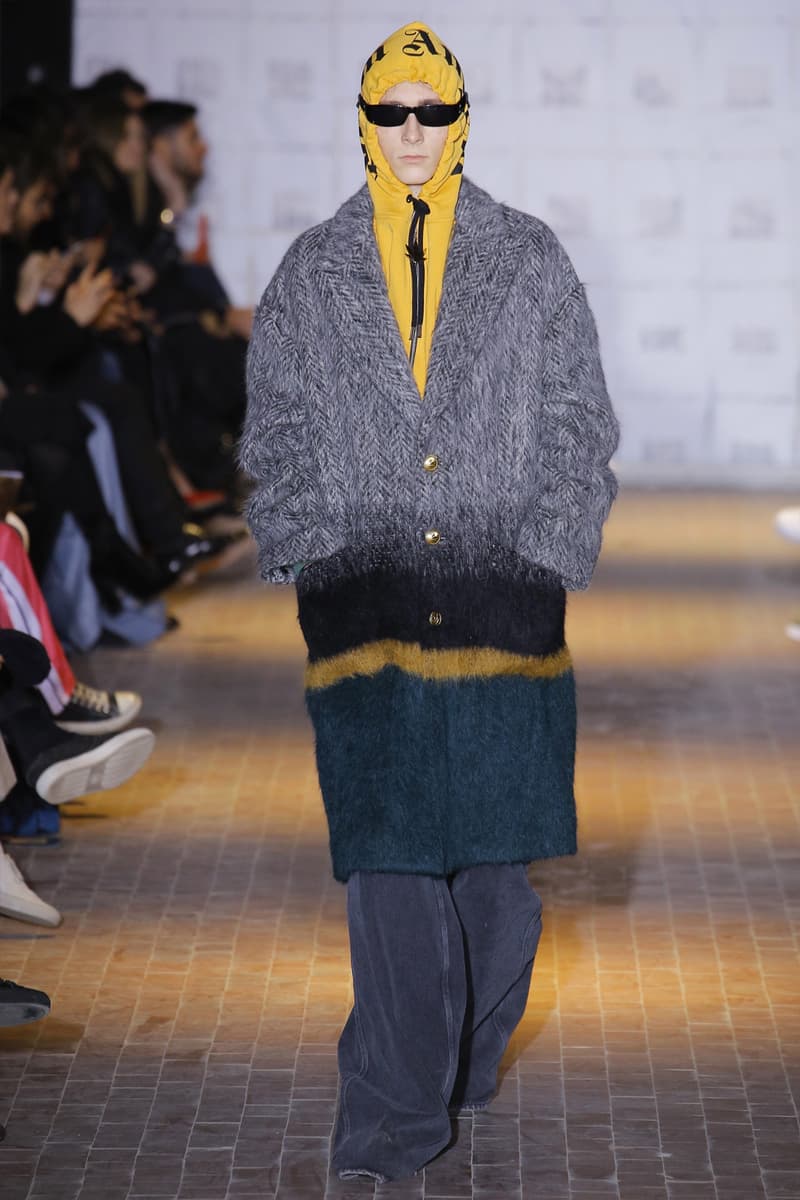 2 of 31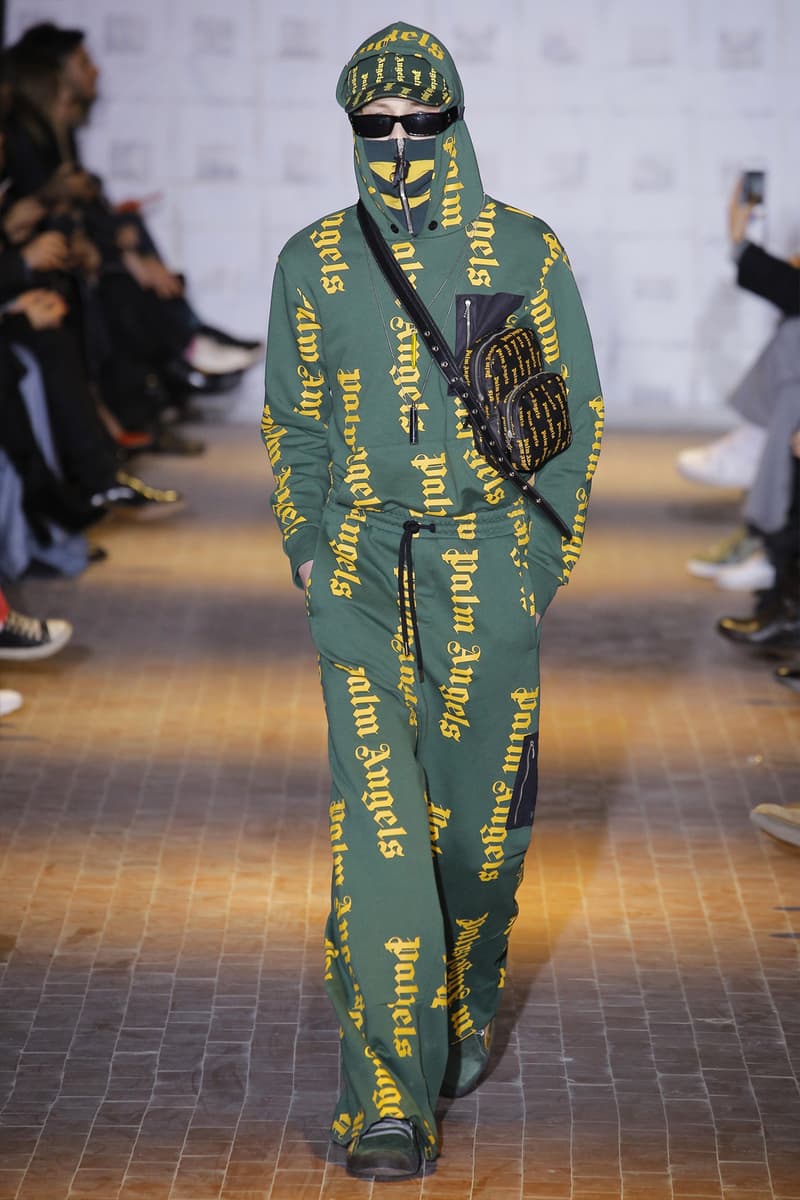 3 of 31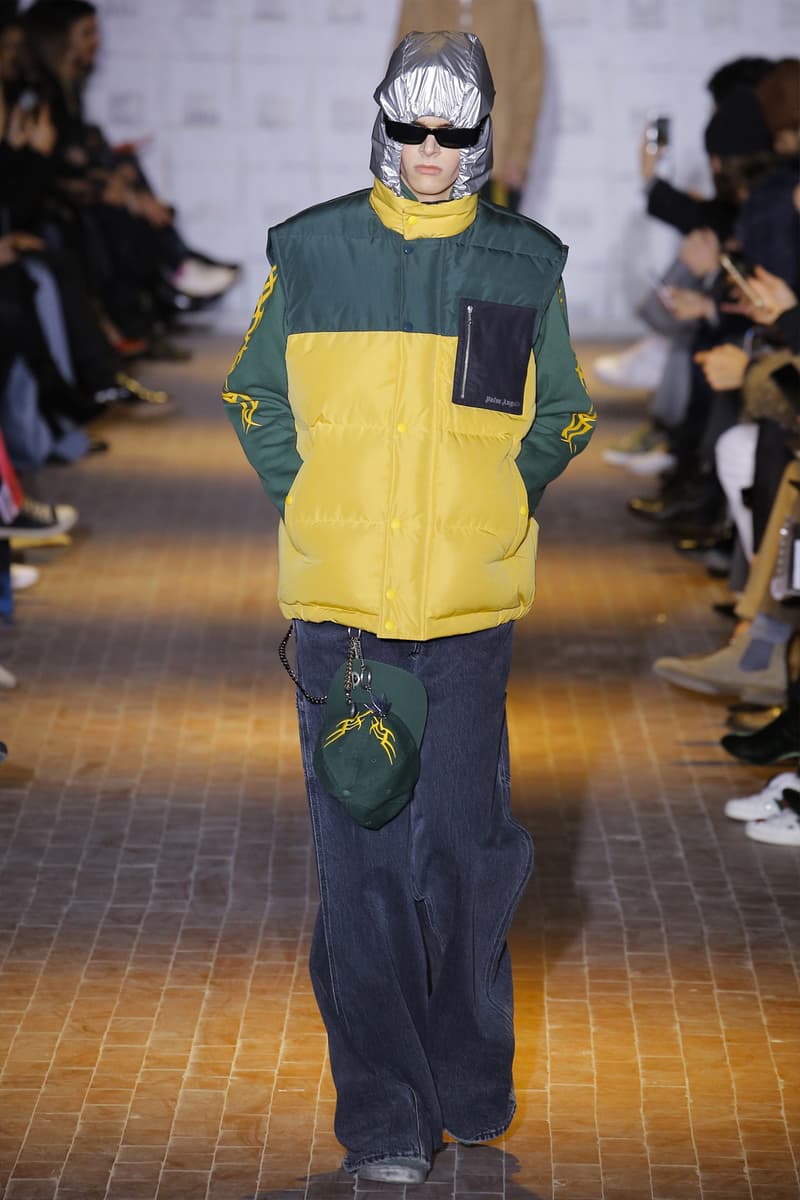 4 of 31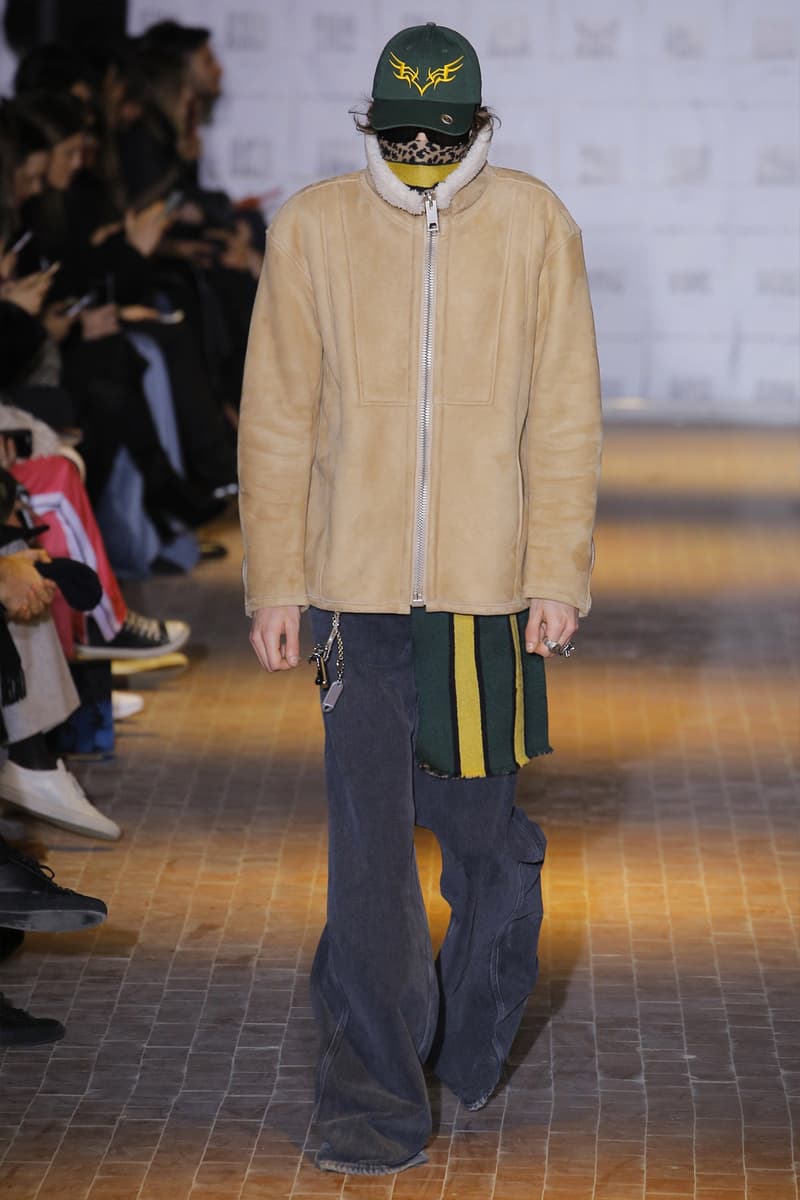 5 of 31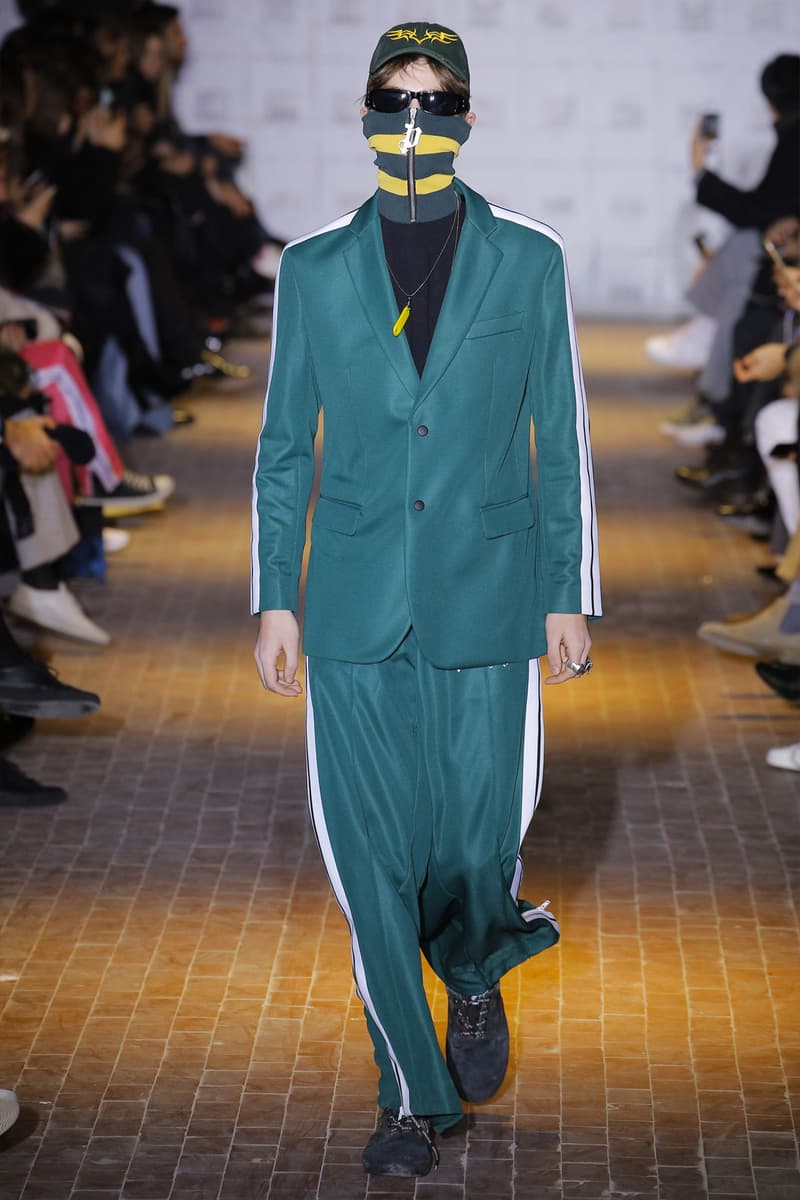 6 of 31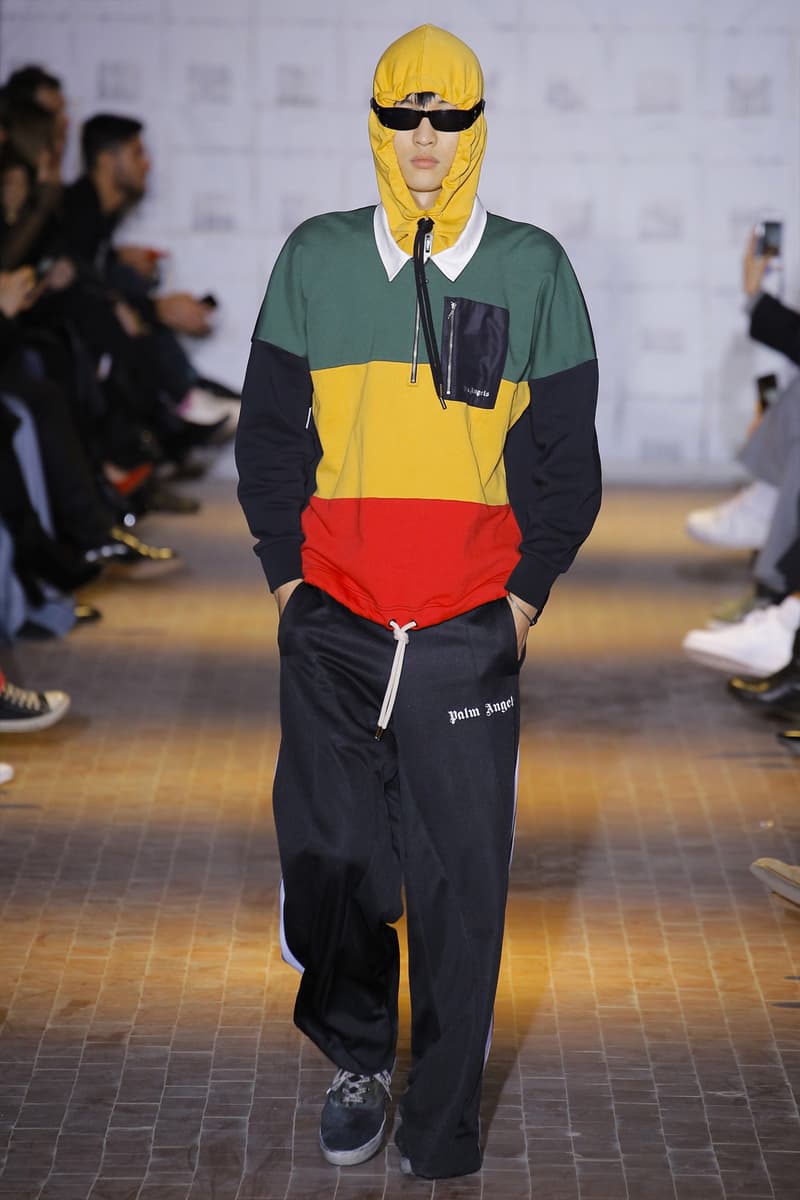 7 of 31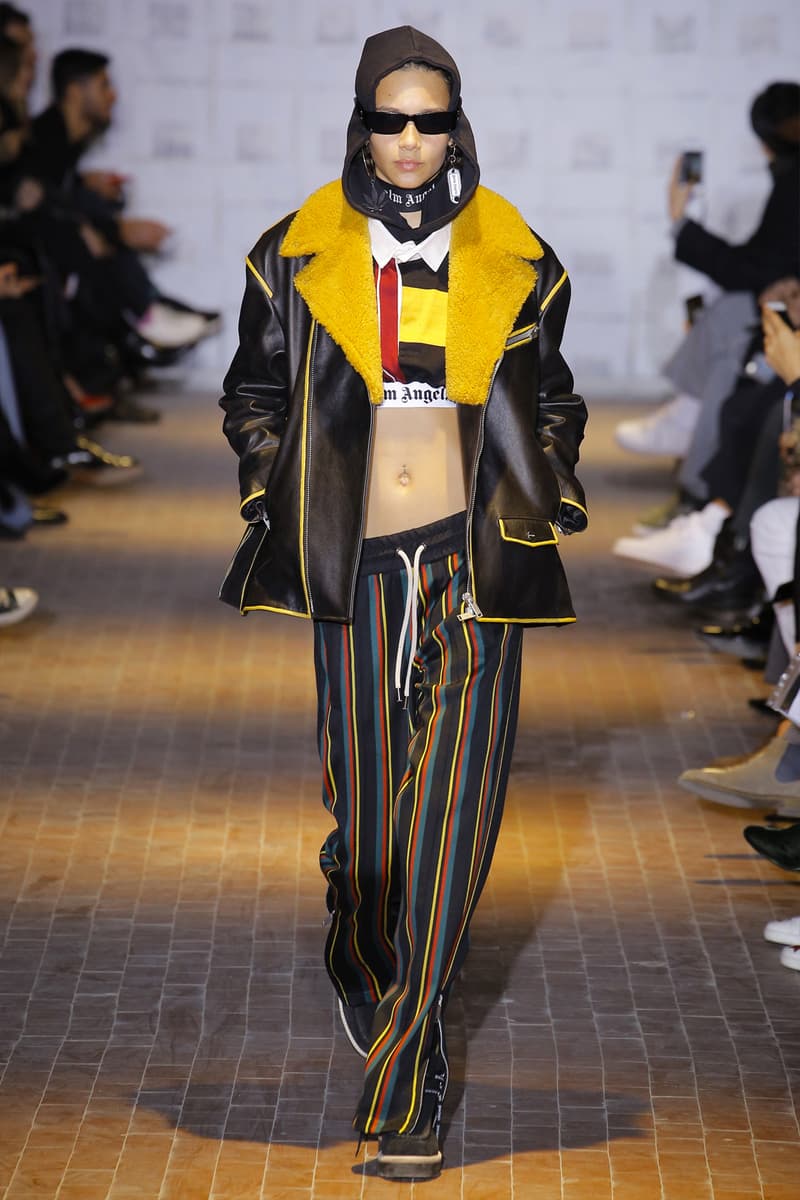 8 of 31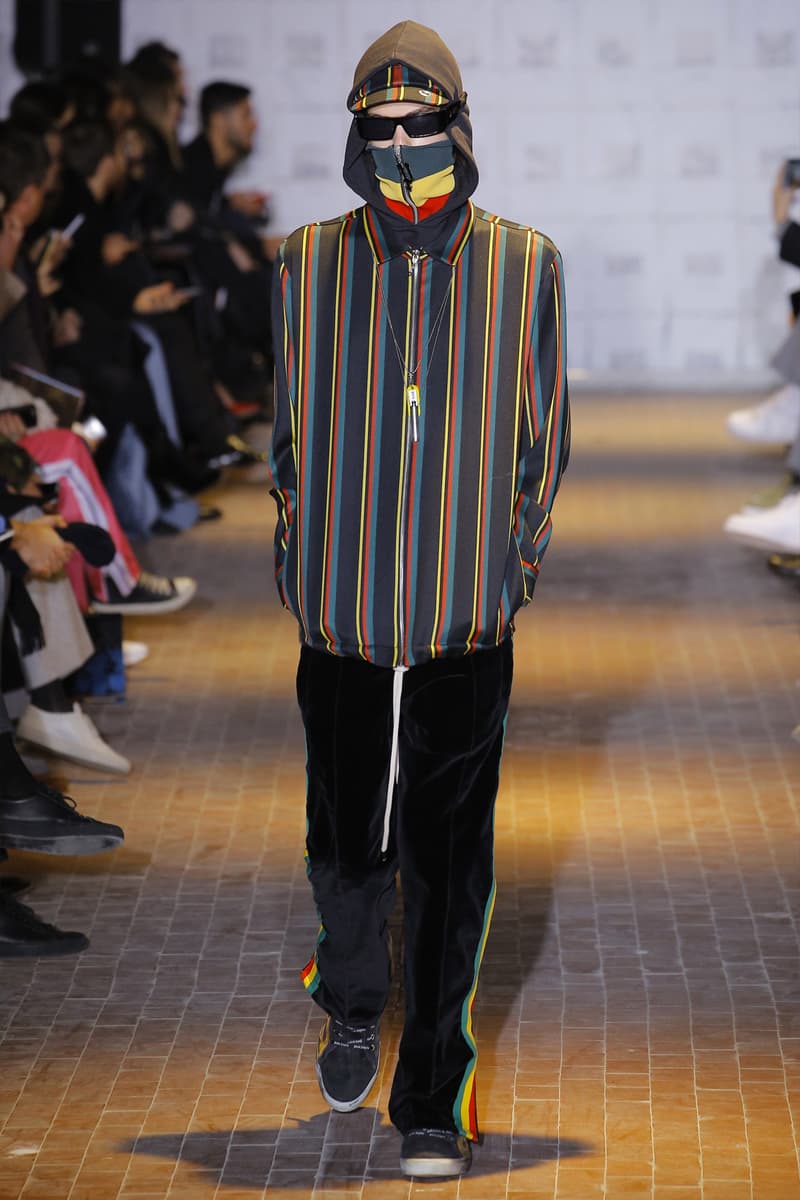 9 of 31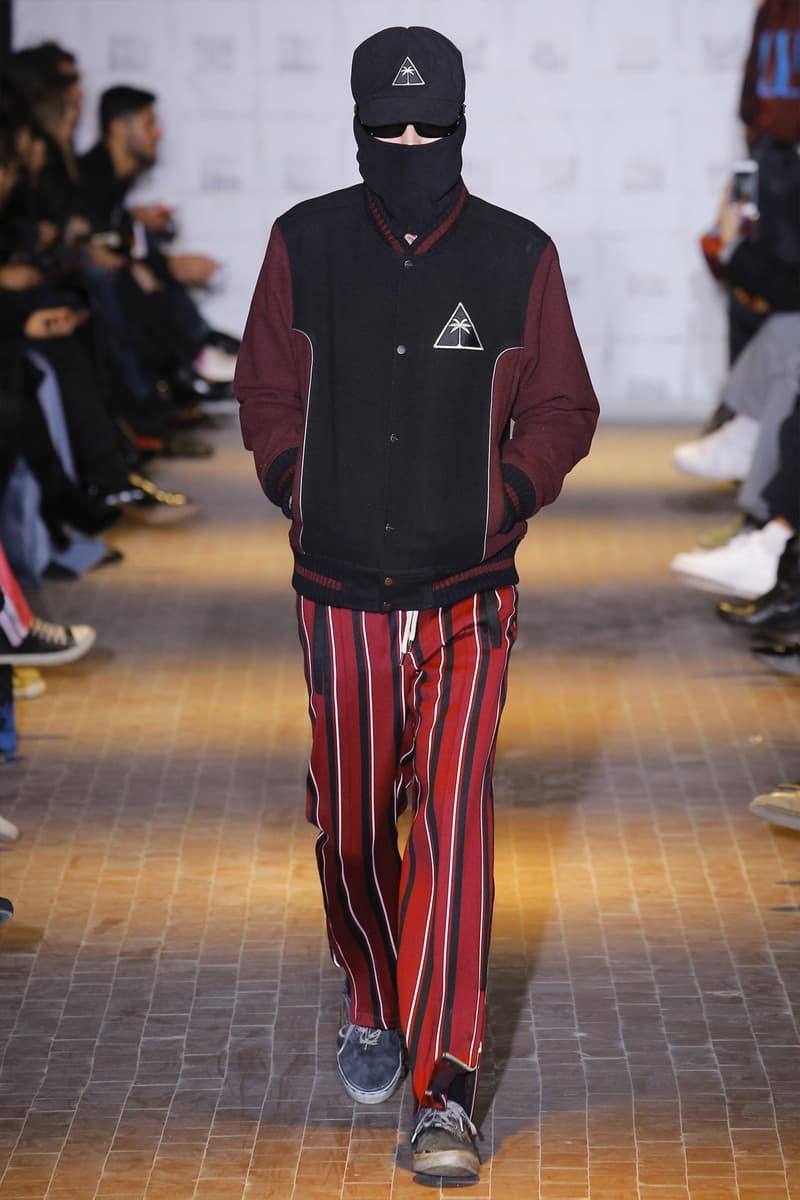 10 of 31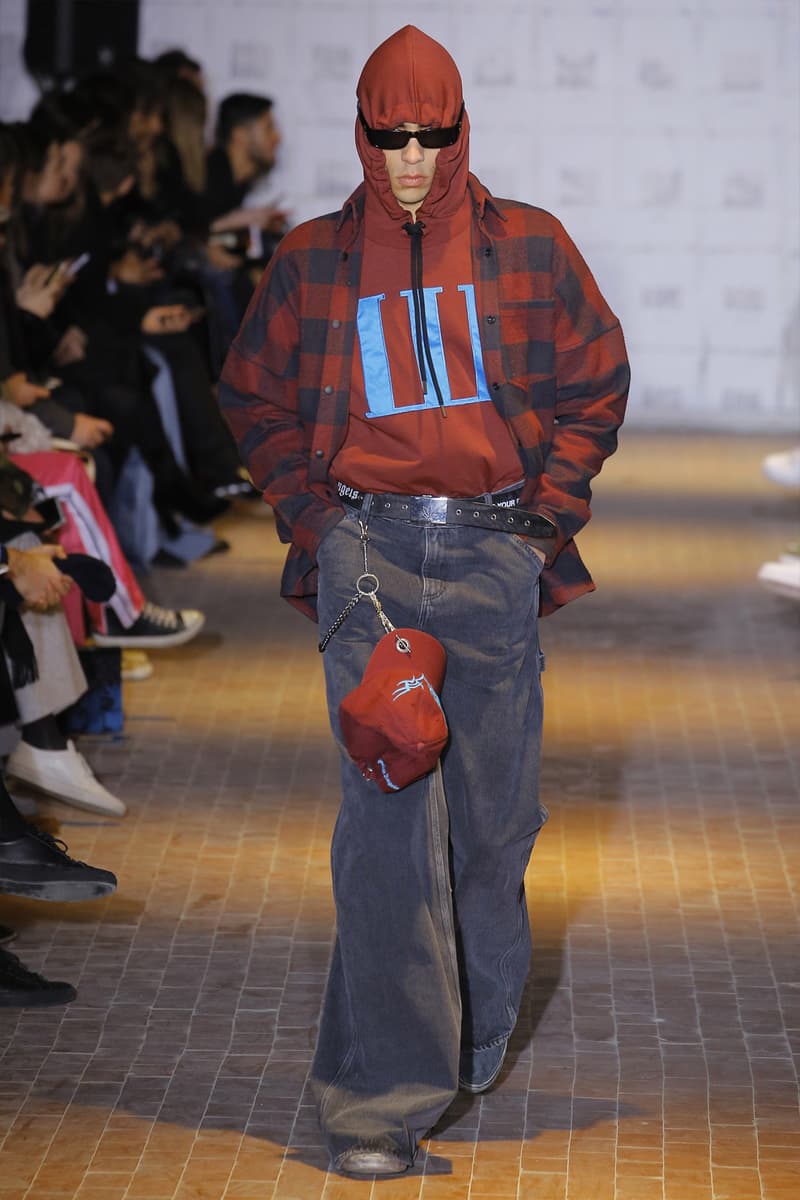 11 of 31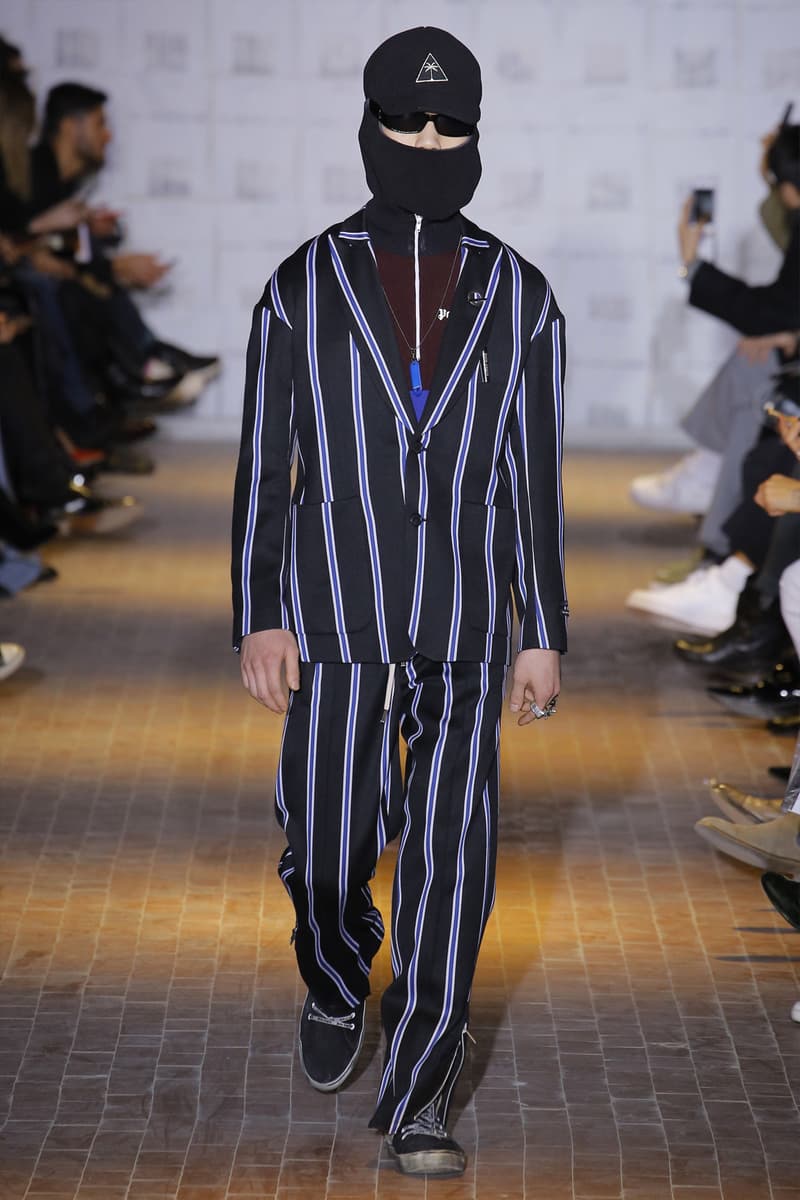 12 of 31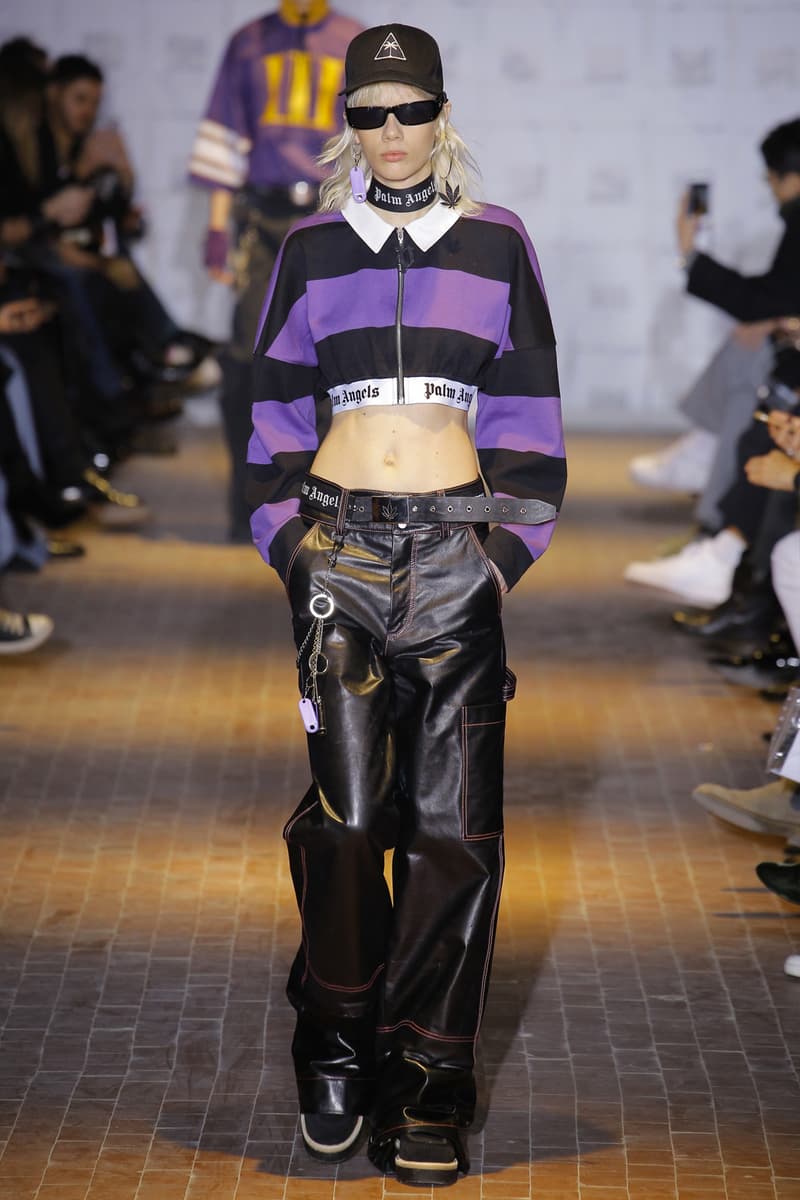 13 of 31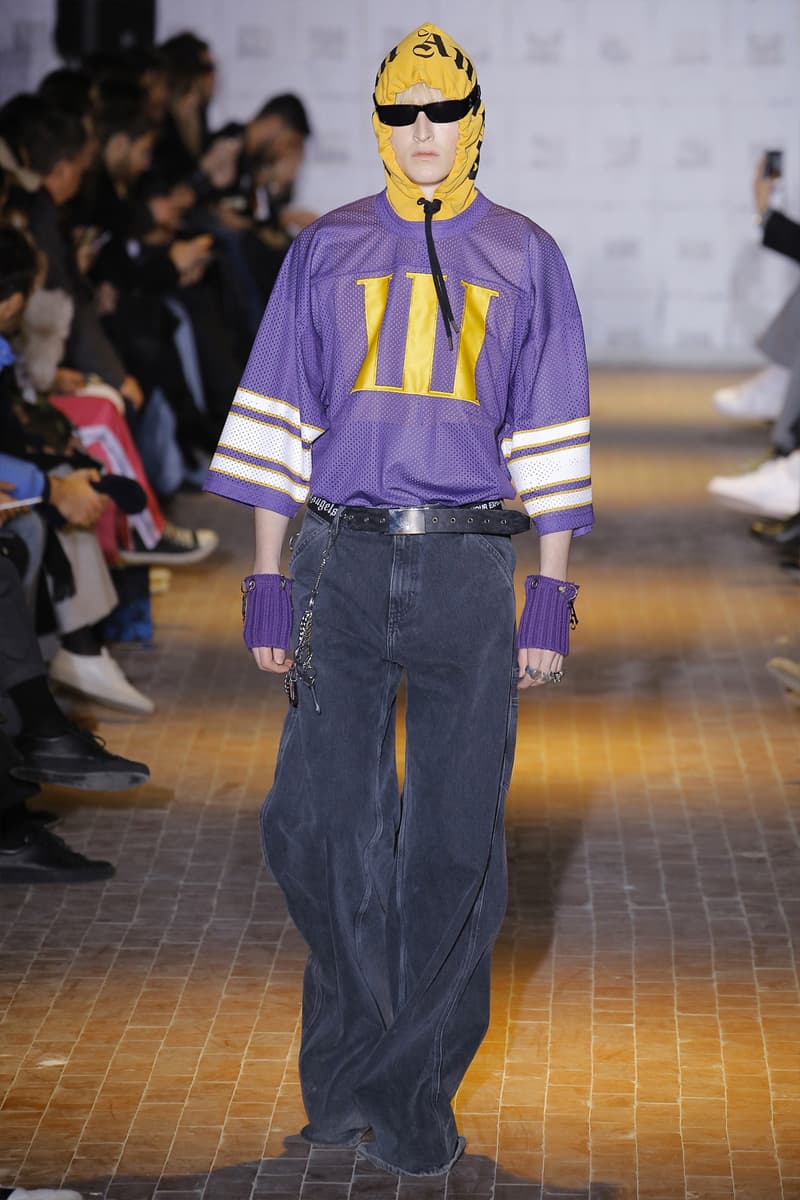 14 of 31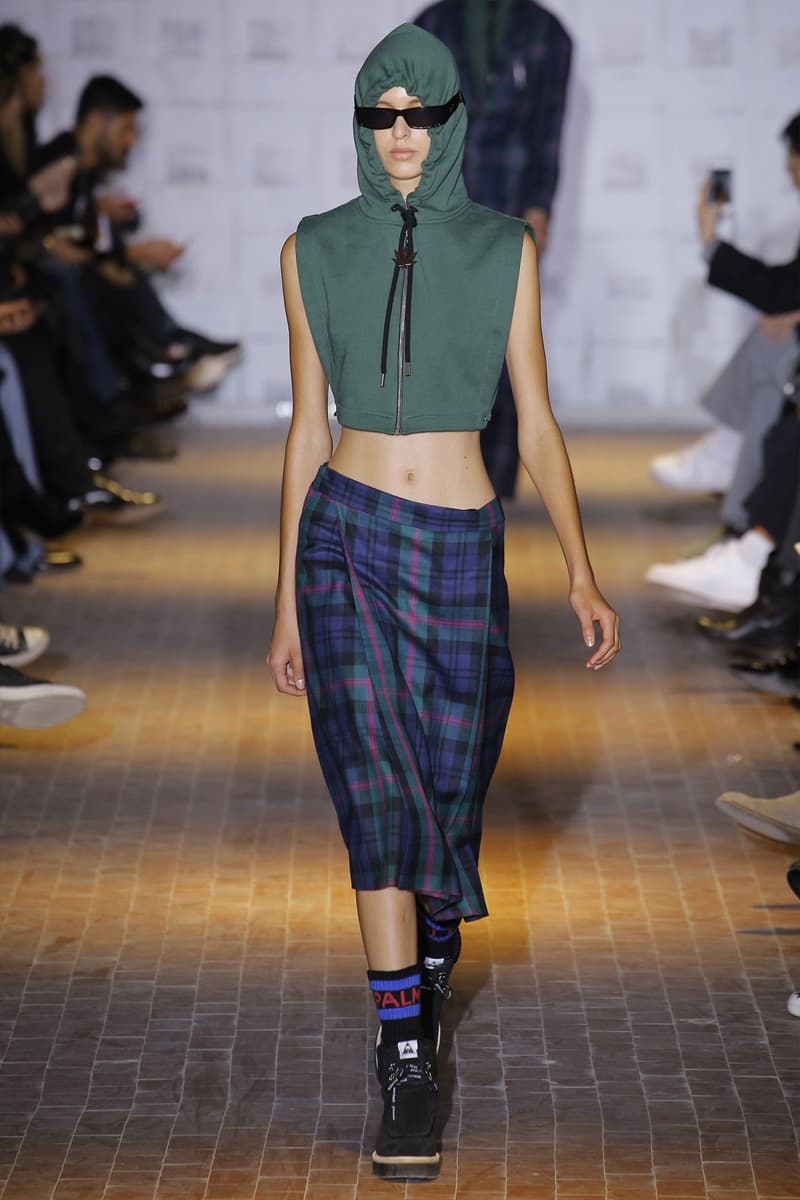 15 of 31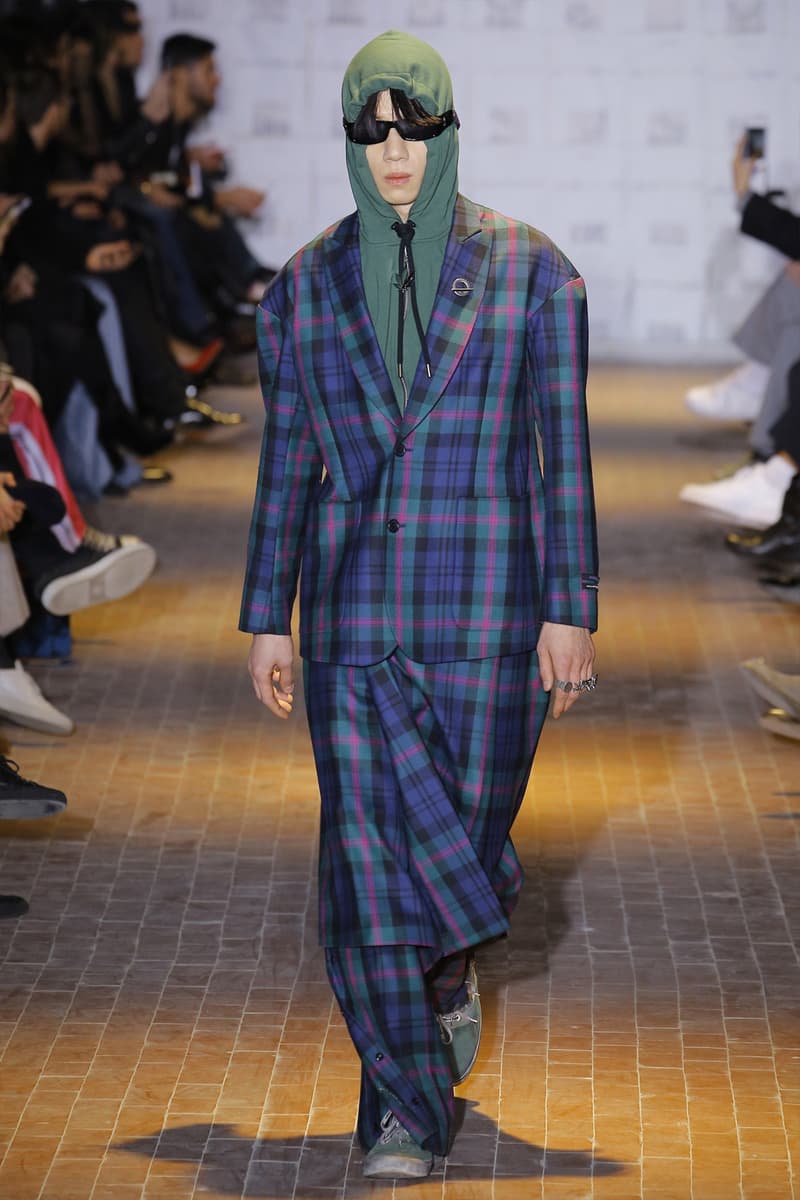 16 of 31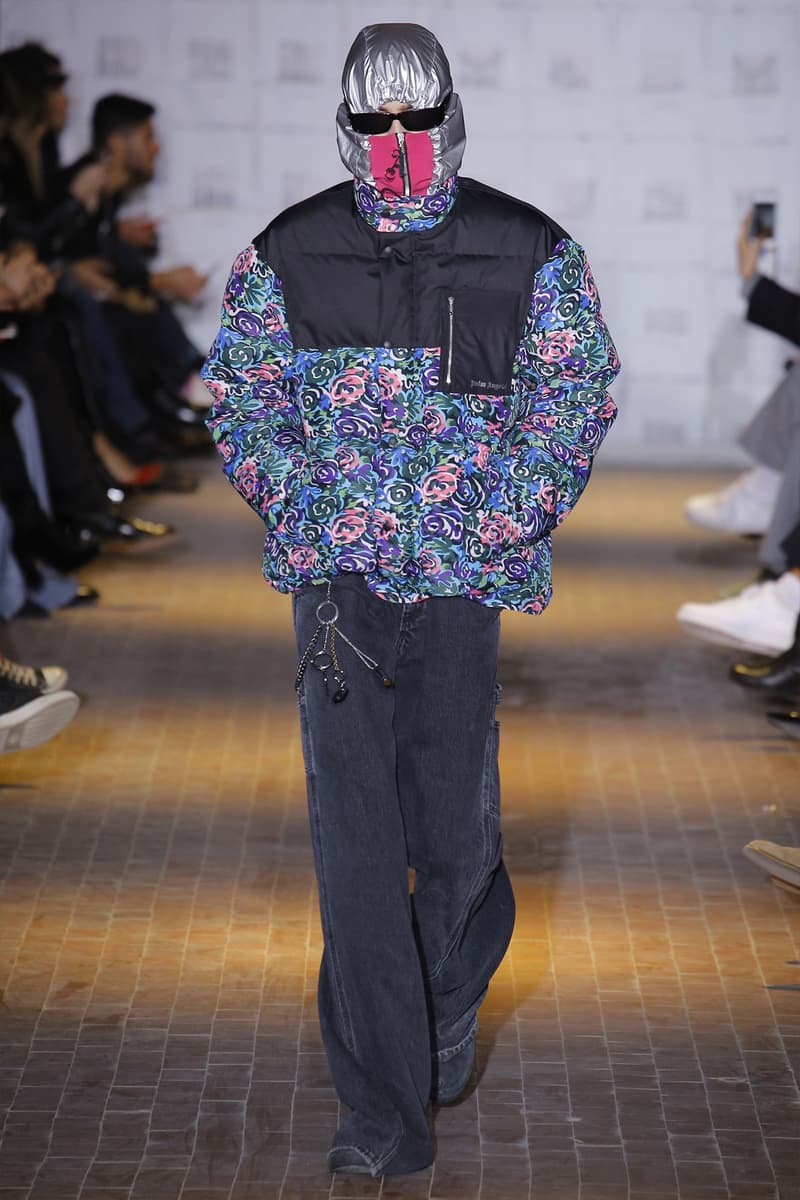 17 of 31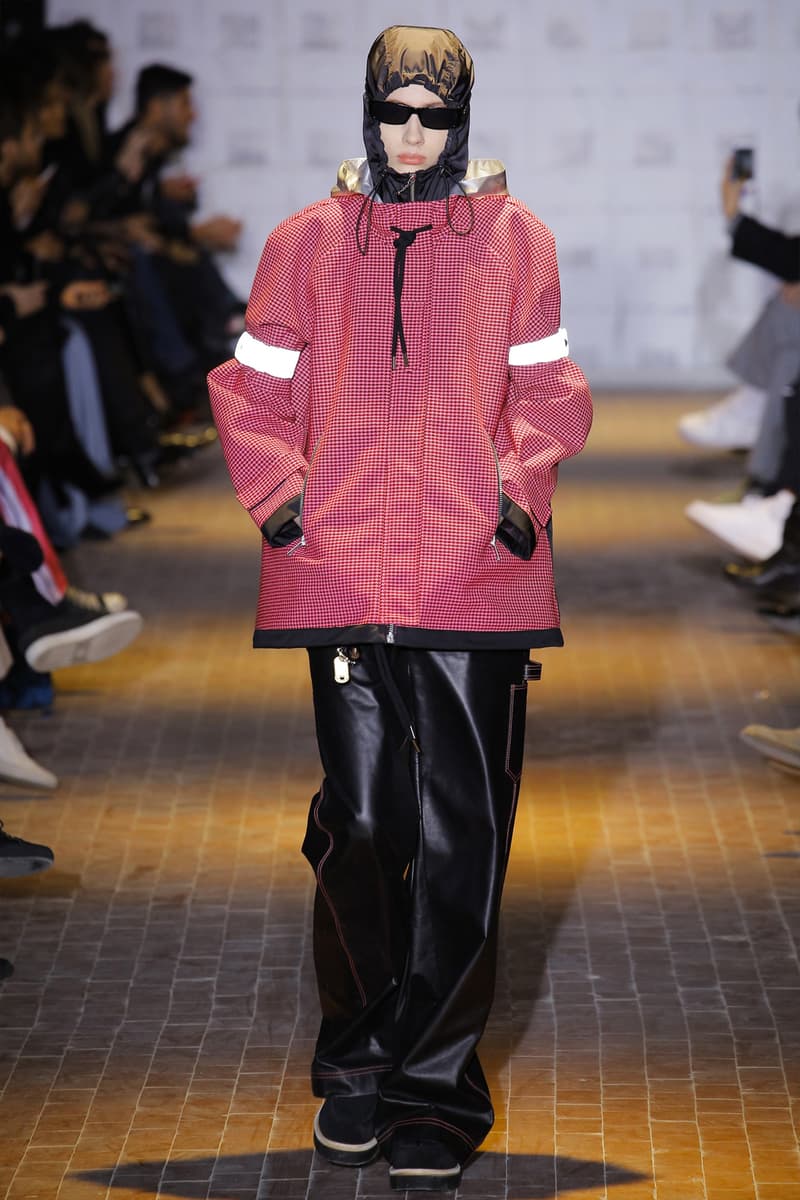 18 of 31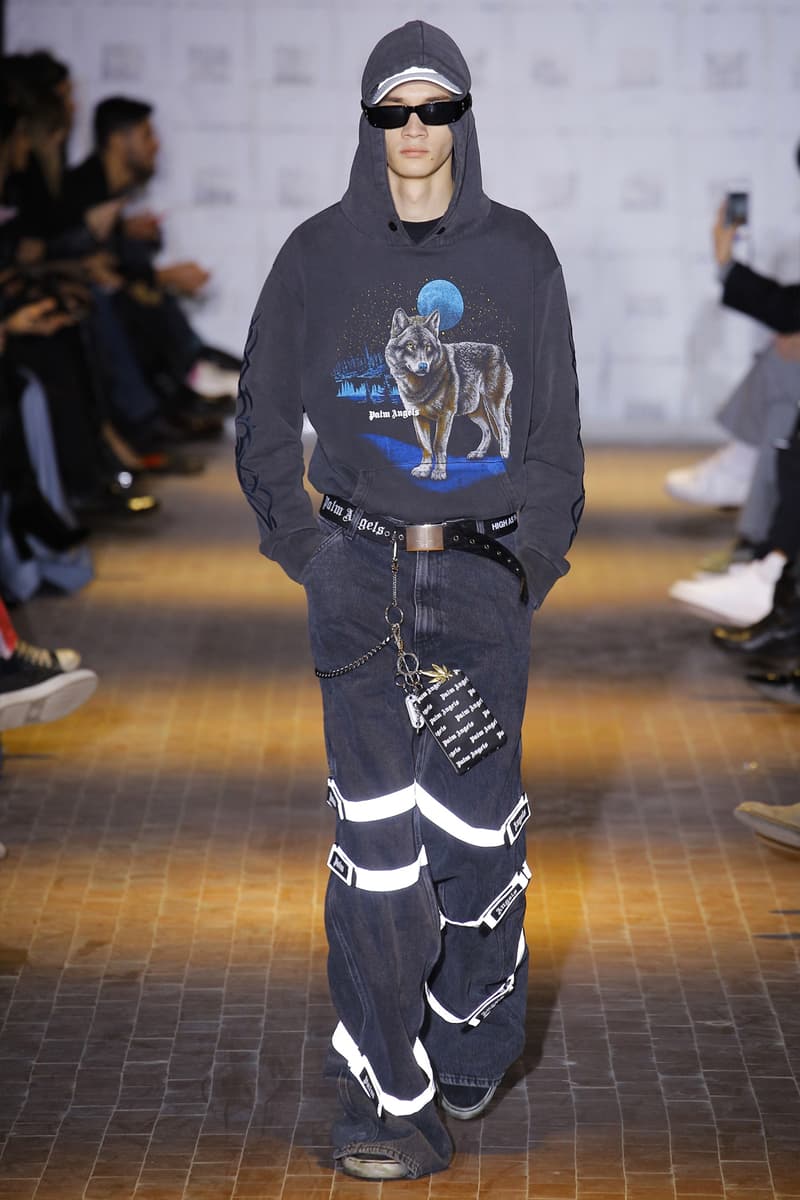 19 of 31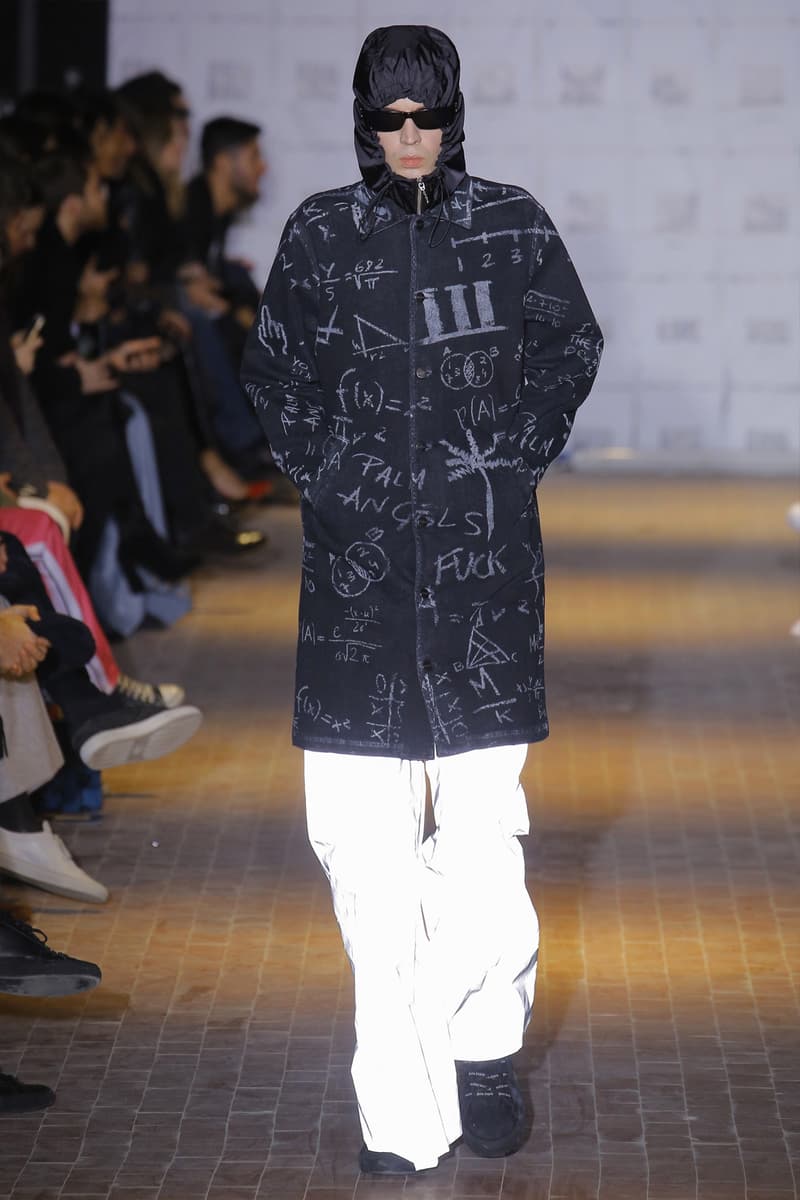 20 of 31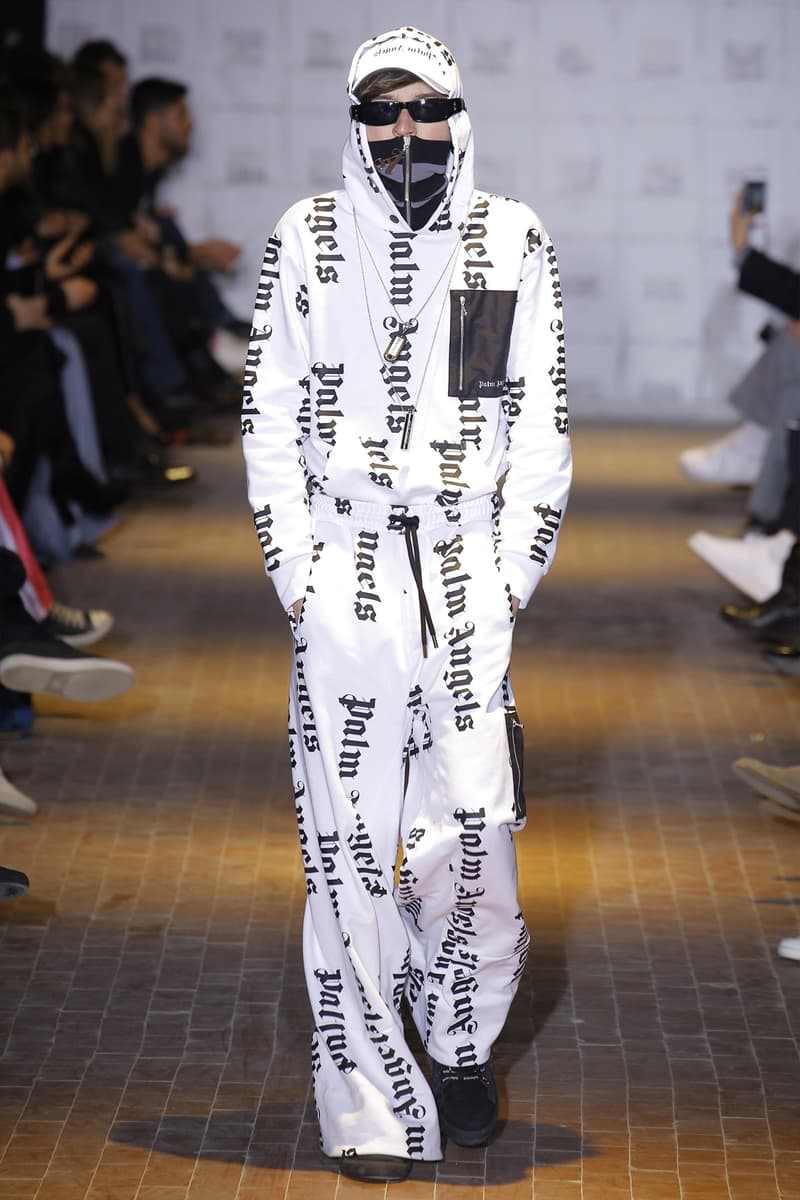 21 of 31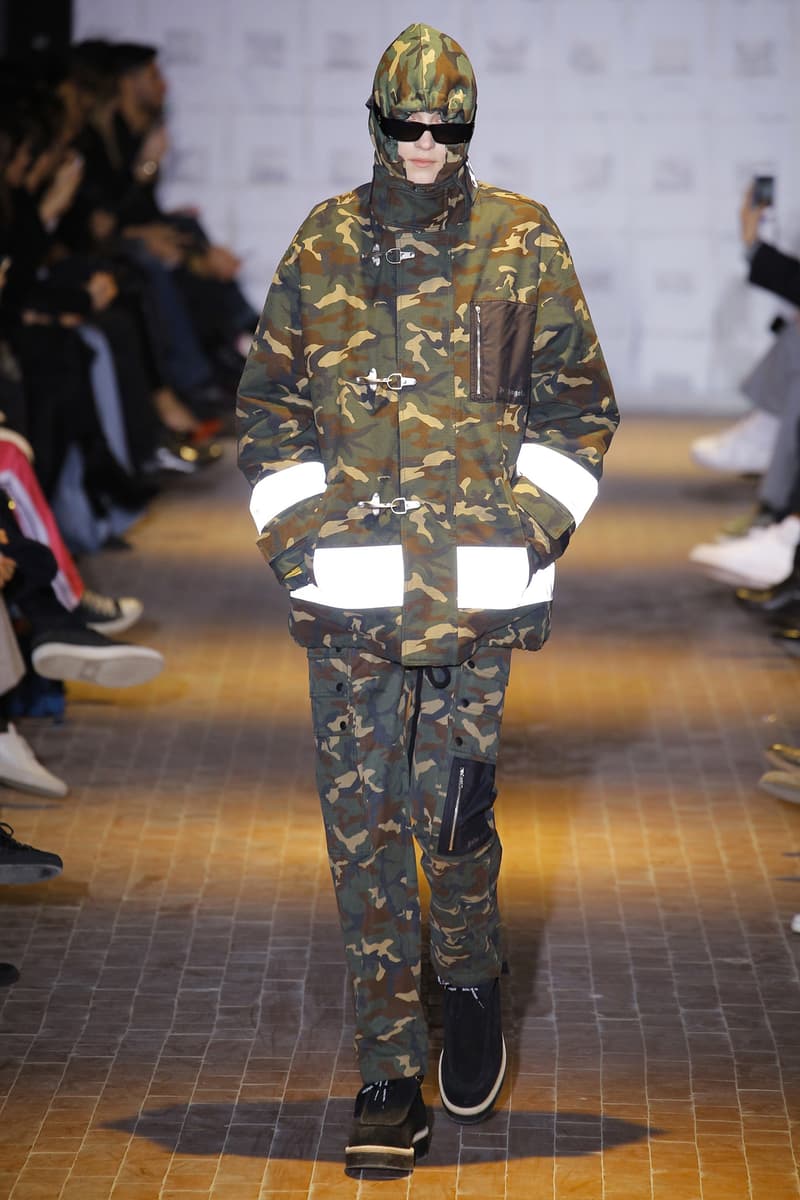 22 of 31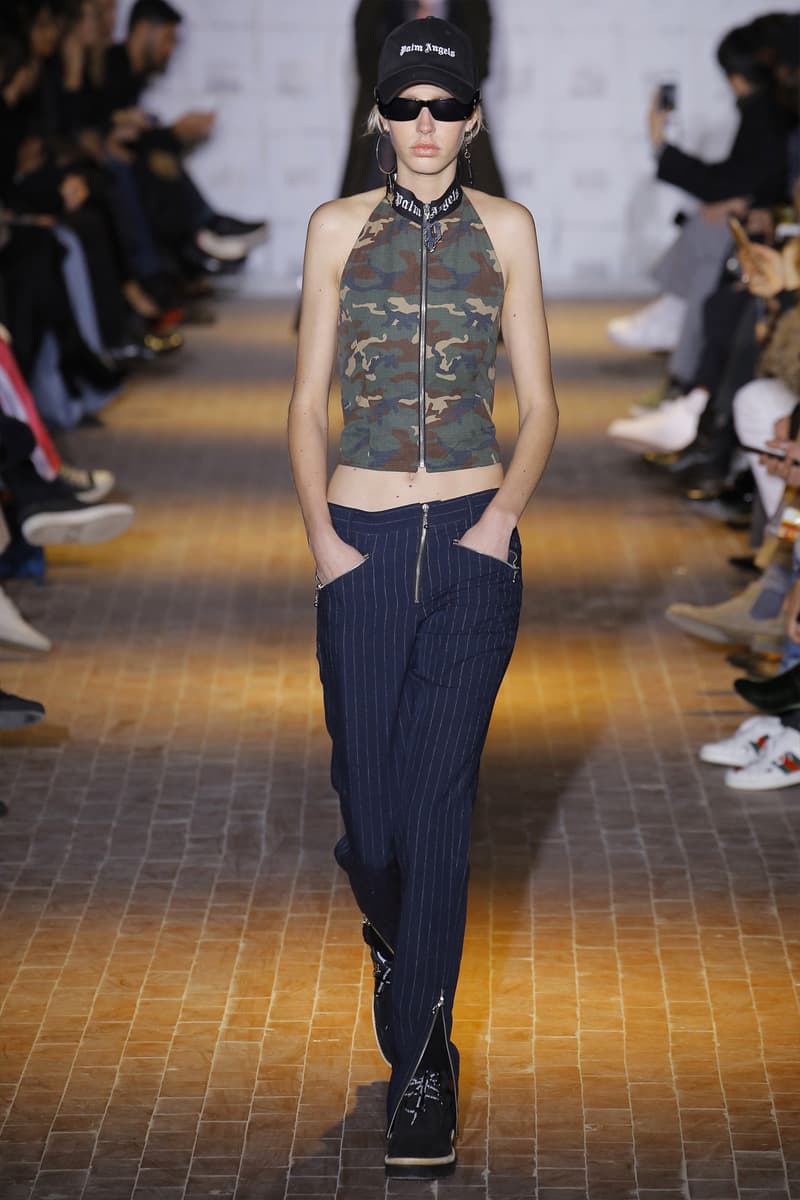 23 of 31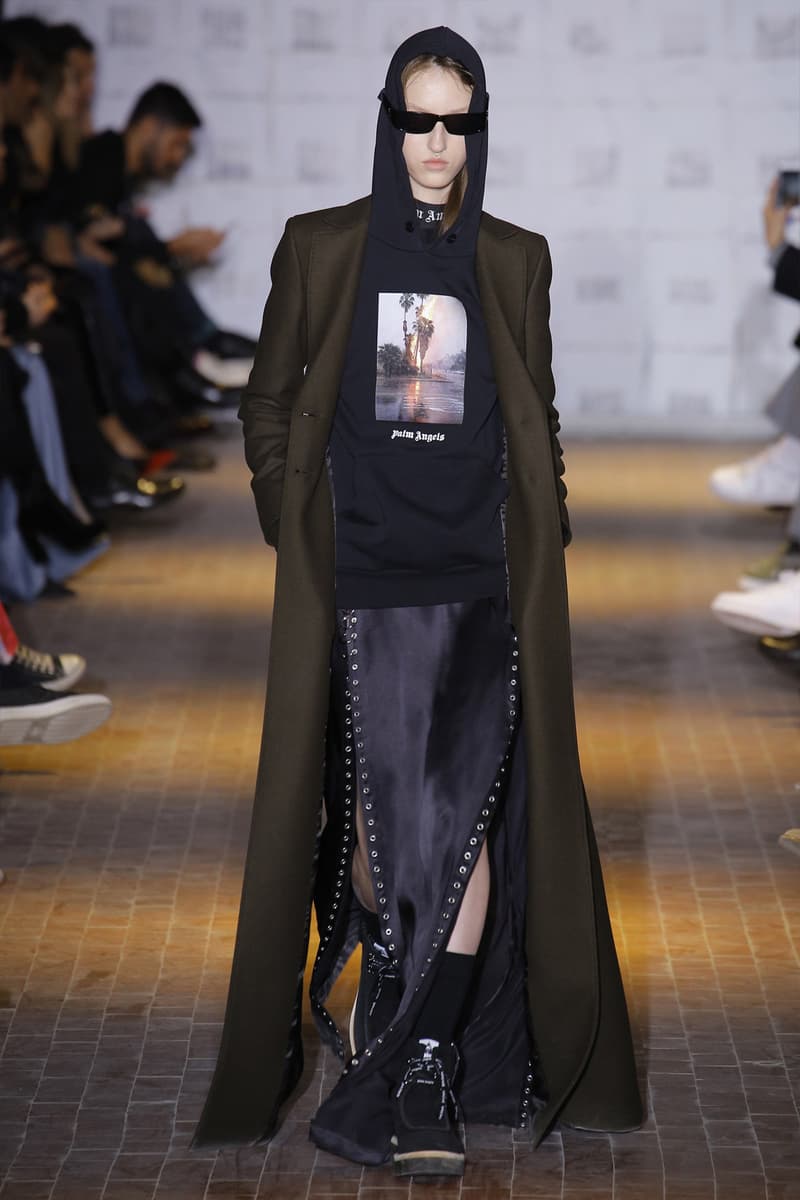 24 of 31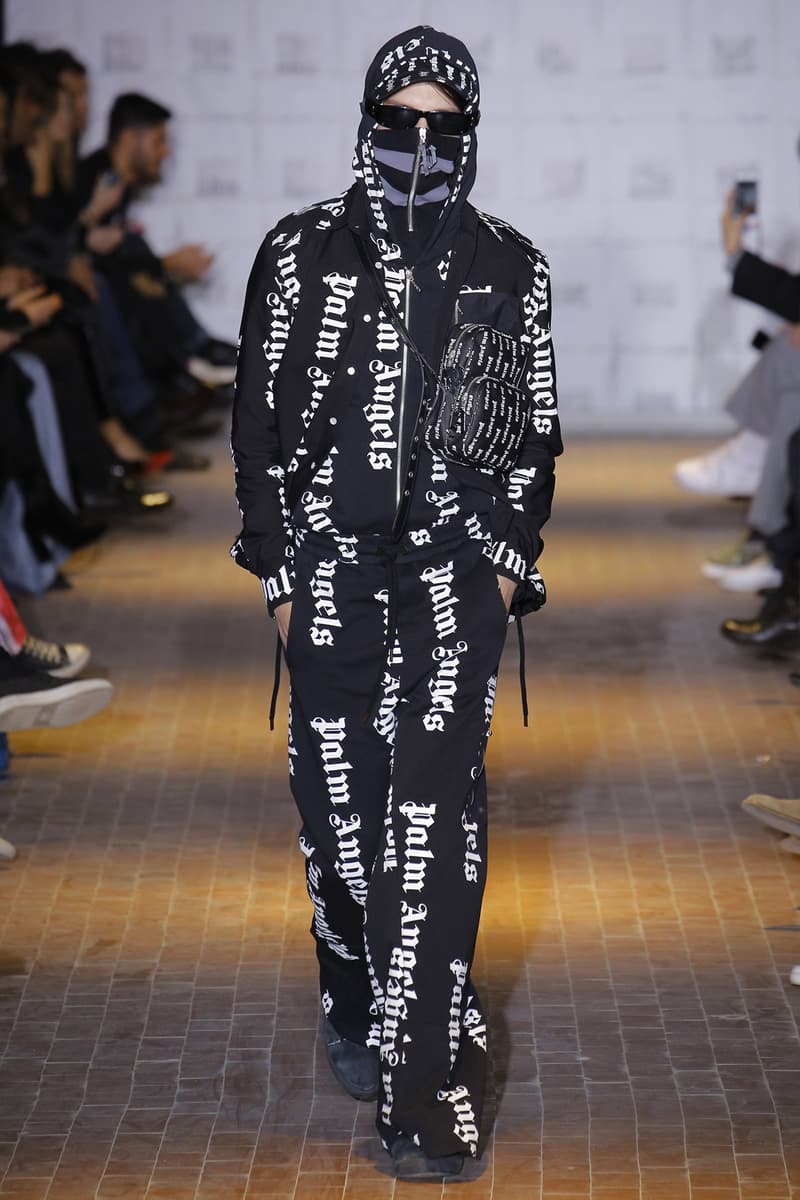 25 of 31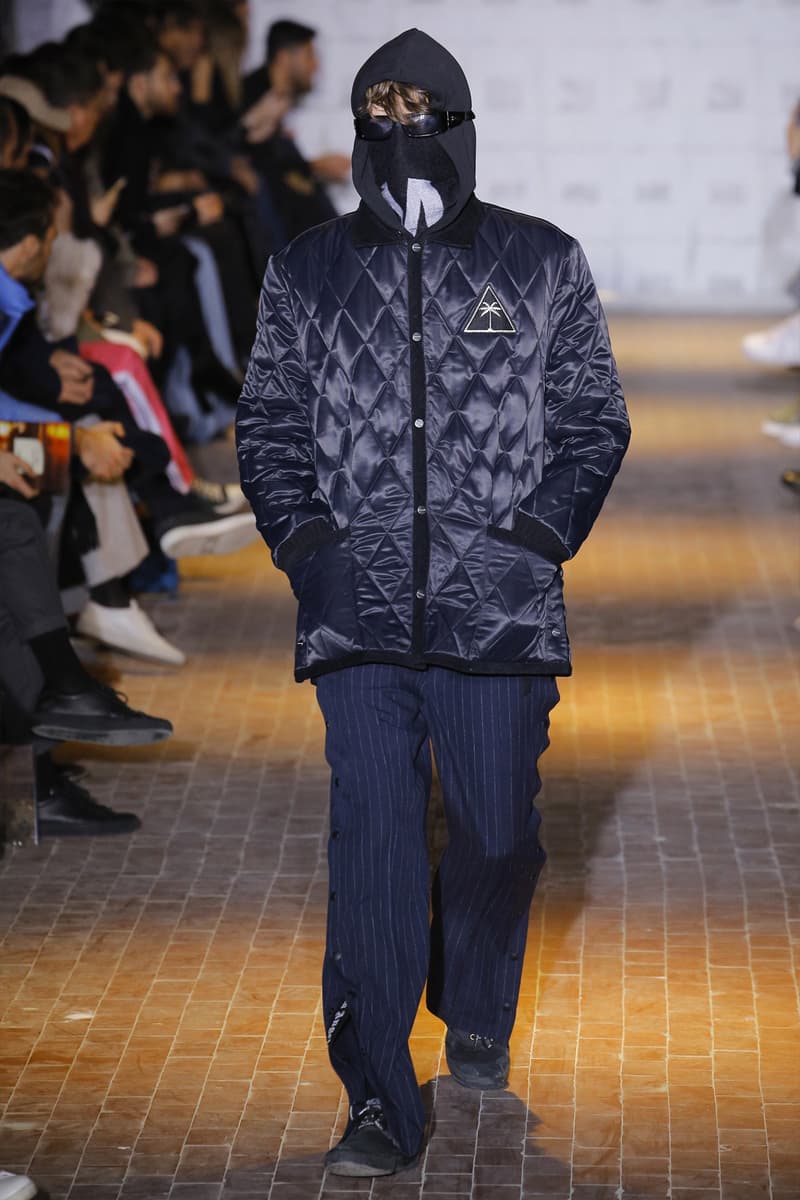 26 of 31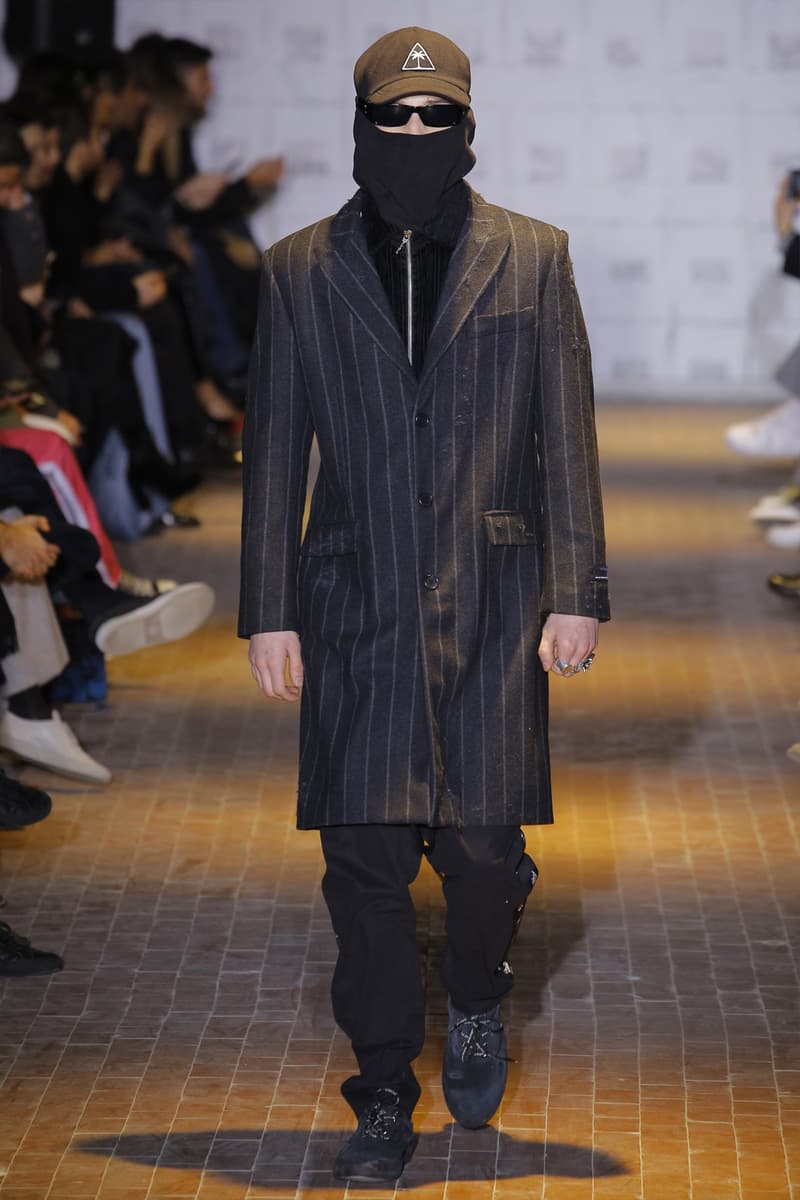 27 of 31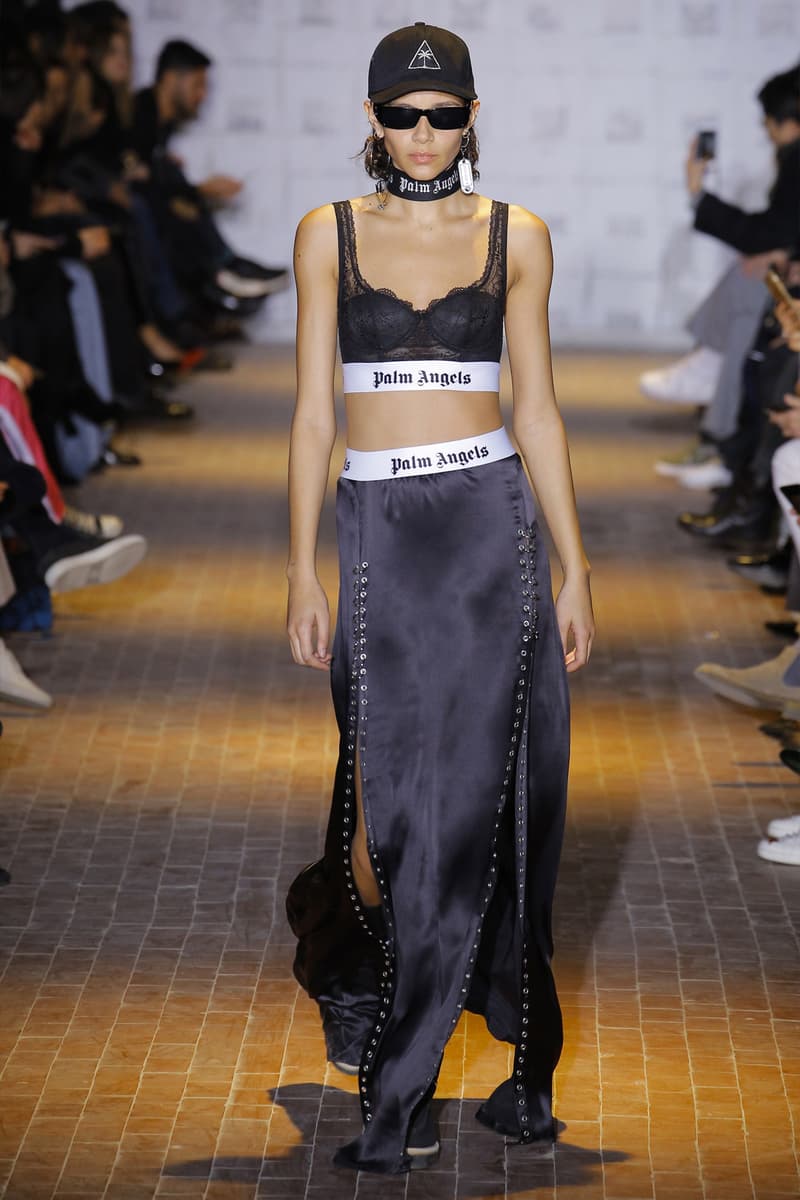 28 of 31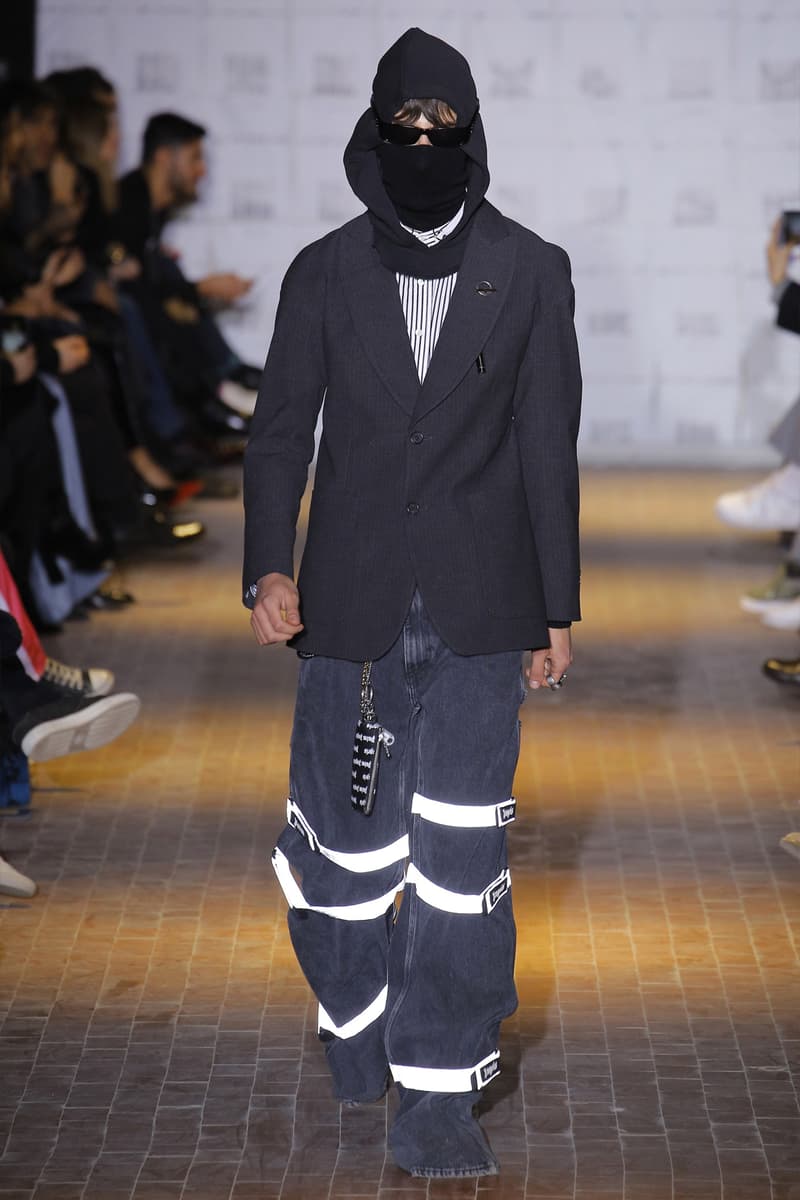 29 of 31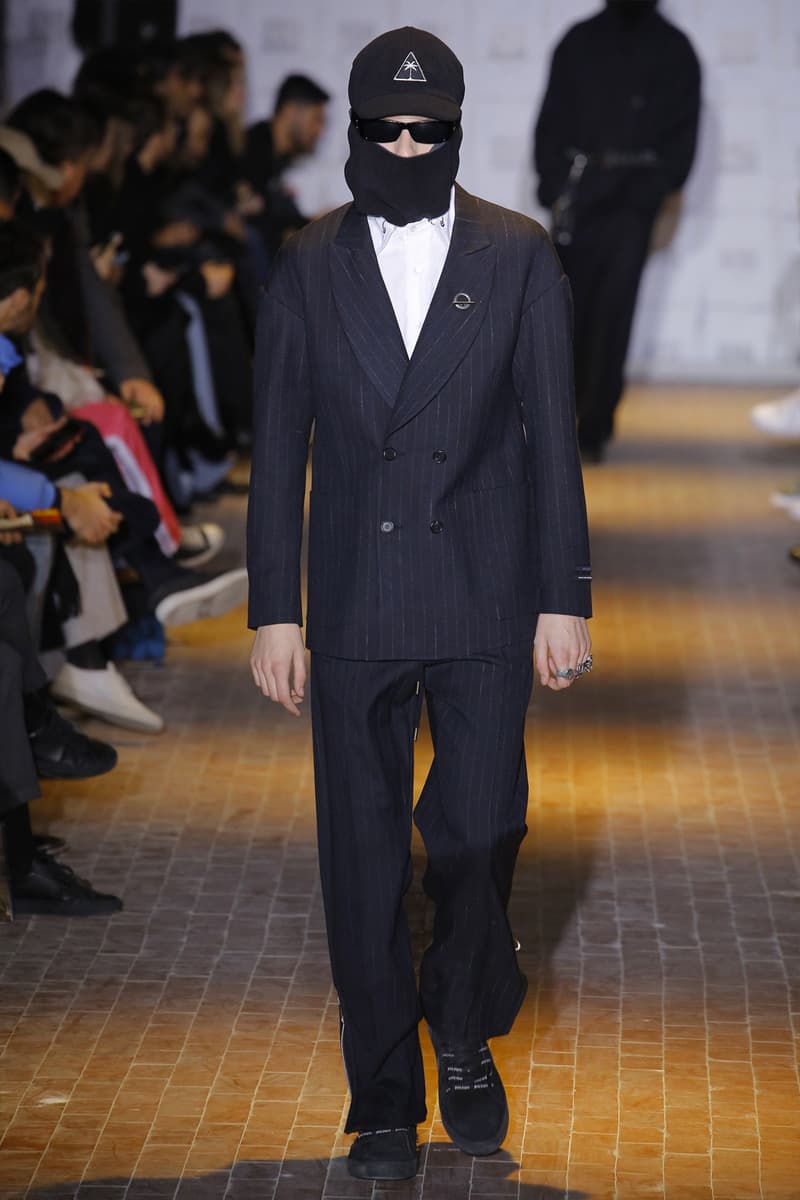 30 of 31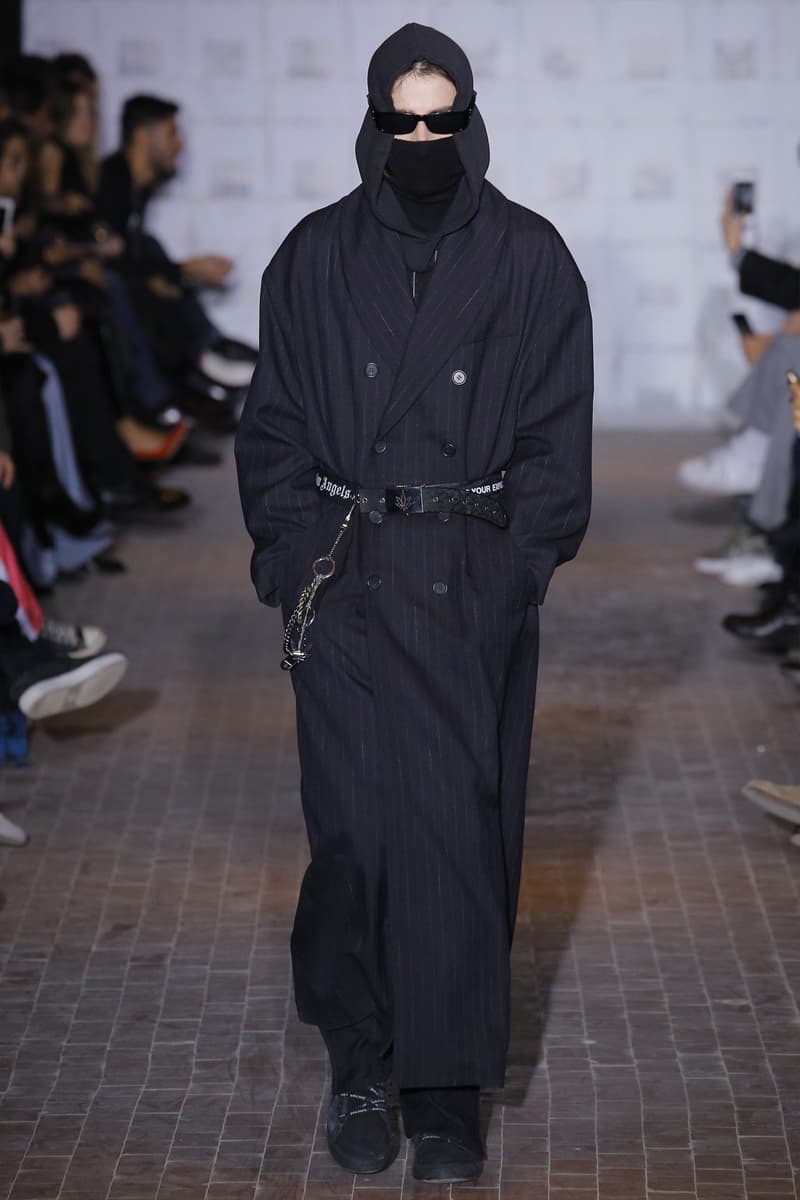 31 of 31
Though only two years old, streetwear brand Palm Angels has been gaining traction on both the streets and runways alike. Today, the Milan-based and California-inspired label showed its Fall/Winter 2017 collection at Milan men's fashion week. For this seasonal offering, designer Francesco Ragazzi romped with the idea of American youth: "I started with this idea of a guy graduating from an Ivy League school in New York City and starting to work in a bank… and eventually losing the job." The collection also riffs on the culture of fraternities and the idea of a secret society to create what Ragazzi calls a "tribal theme." The result of these inspirations is a collection heavy on Rastafarian color motifs, gothic font-emblazoned tracksuits, audacious stripe prints, goth-inspired metal hardware and all the streetwear essentials such as dad caps, hoodies and puffers. Banker motifs peeped through via pinstripe suits and coats, as well as pendants and gold buttons. Needless to say, Palm Angels has its finger on the pulse of streetwear hype. Prior to the show, the label handed out free merch from trucks that drove around the streets of Milan. Take a look at the full Palm Angels Fall/Winter 2017 collection above and share your thoughts in the comments below.