How Nigel Cabourn Integrates Military Inspiration into His Latest 2017 Fall/Winter Collection
Bringing years of history into modern wear.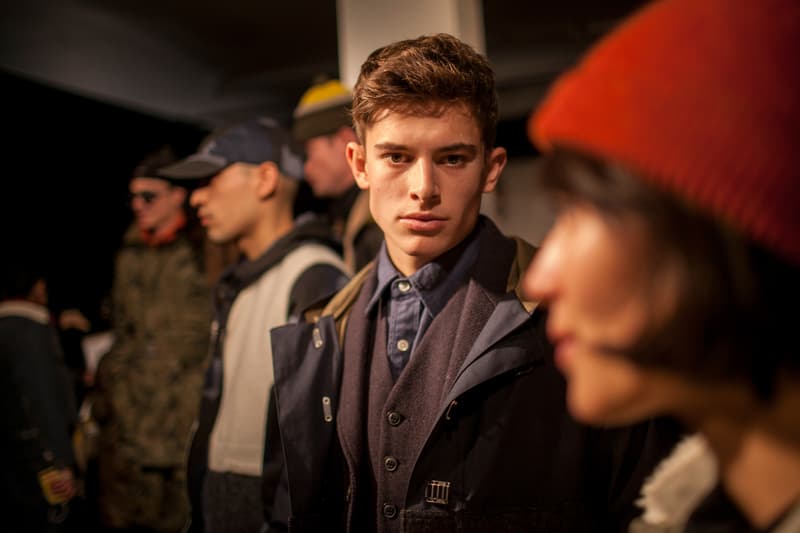 For four months of every year, revered fashion designer Nigel Cabourn travels around the world, sourcing new vintage garments to add to his already enormous collection. As the owner of more than 4,000 archive and military pieces, Cabourn is known for his affinity with military-inspired outerwear and functional vintage reintroductions. Always staying true to his aesthetics, Cabourn has in the past set the path for some very unique collections, translating WWII-era military uniforms and Antarctic Parkas into covetable looks for the fashion crowd.
Showcasing both men's and women's wear during London Fashion Week: Men's 2017, Cabourn unveiled a collection of his classic styles for next winter inspired by the Swedish ski patrols from WWII. As a self proclaimed "fabric-driven" designer, Cabourn's designs are made with the utmost quality and attention to detail, making it difficult to tell apart the items from original vintage pieces and creating supremely well-made garments that will last for years to come. Here we list four ways in which Nigel Cabourn has incorporated military inspiration into his latest 2017 fall/winter collection.
The Use of Ventile Fabric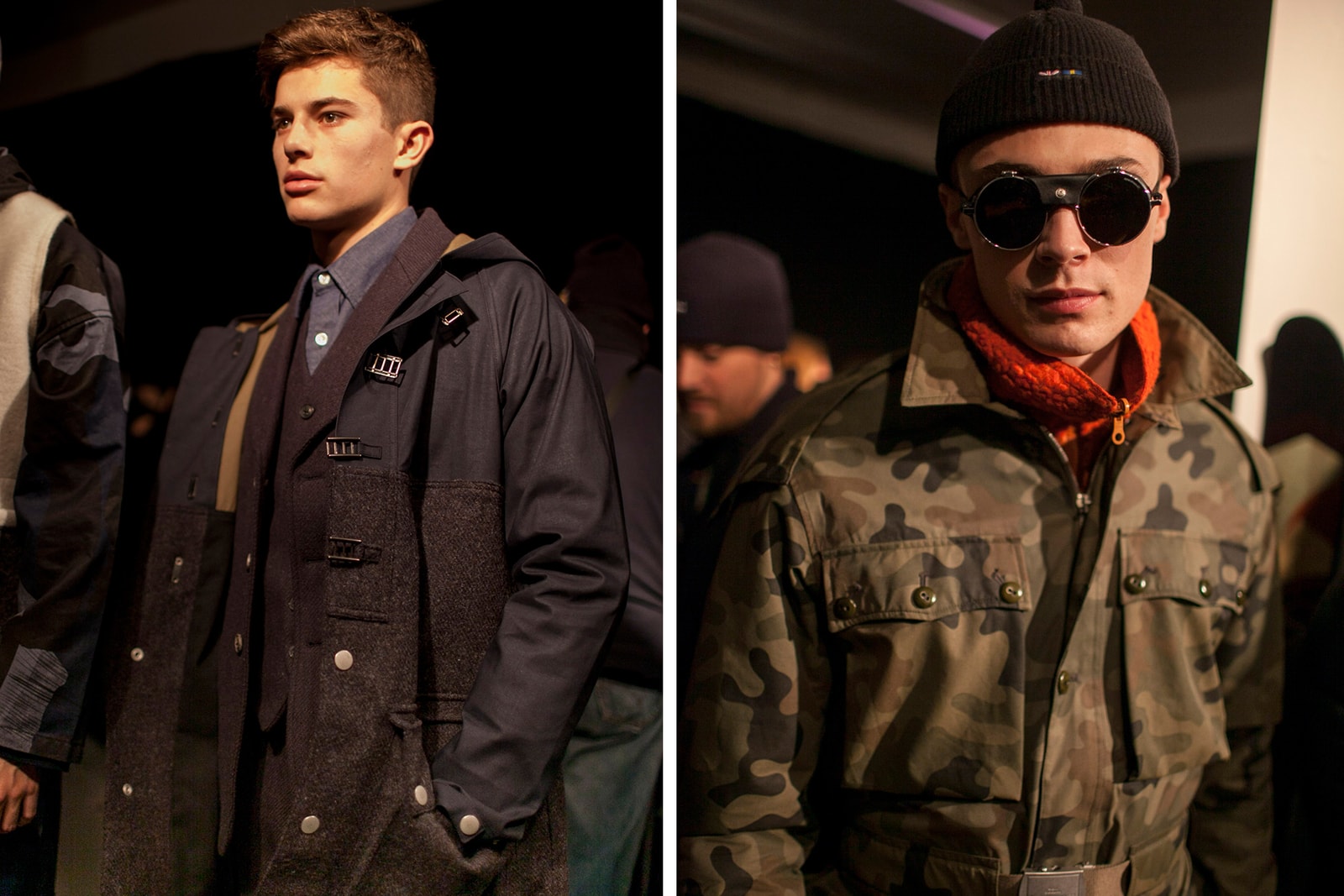 Developed in the UK during World War II, Ventile is a cotton fabric used for a wide range of military wear due to its waterproof and thermal qualities. Because of the development of this fabric, military pilots could survive for over 20 minutes longer if they fell from their planes into cold, icy waters. Preserving the history behind this jacket and vest, they have been reconstructed into Cabourn's signature Cameraman Jacket. The Cameraman jacket includes the iconic 'Fireman' clips and multiple pockets. The Ventile fabric has also been used to construct the Camo Ski Jacket, crafted with technical ski and urban wear in mind.
Flying Jackets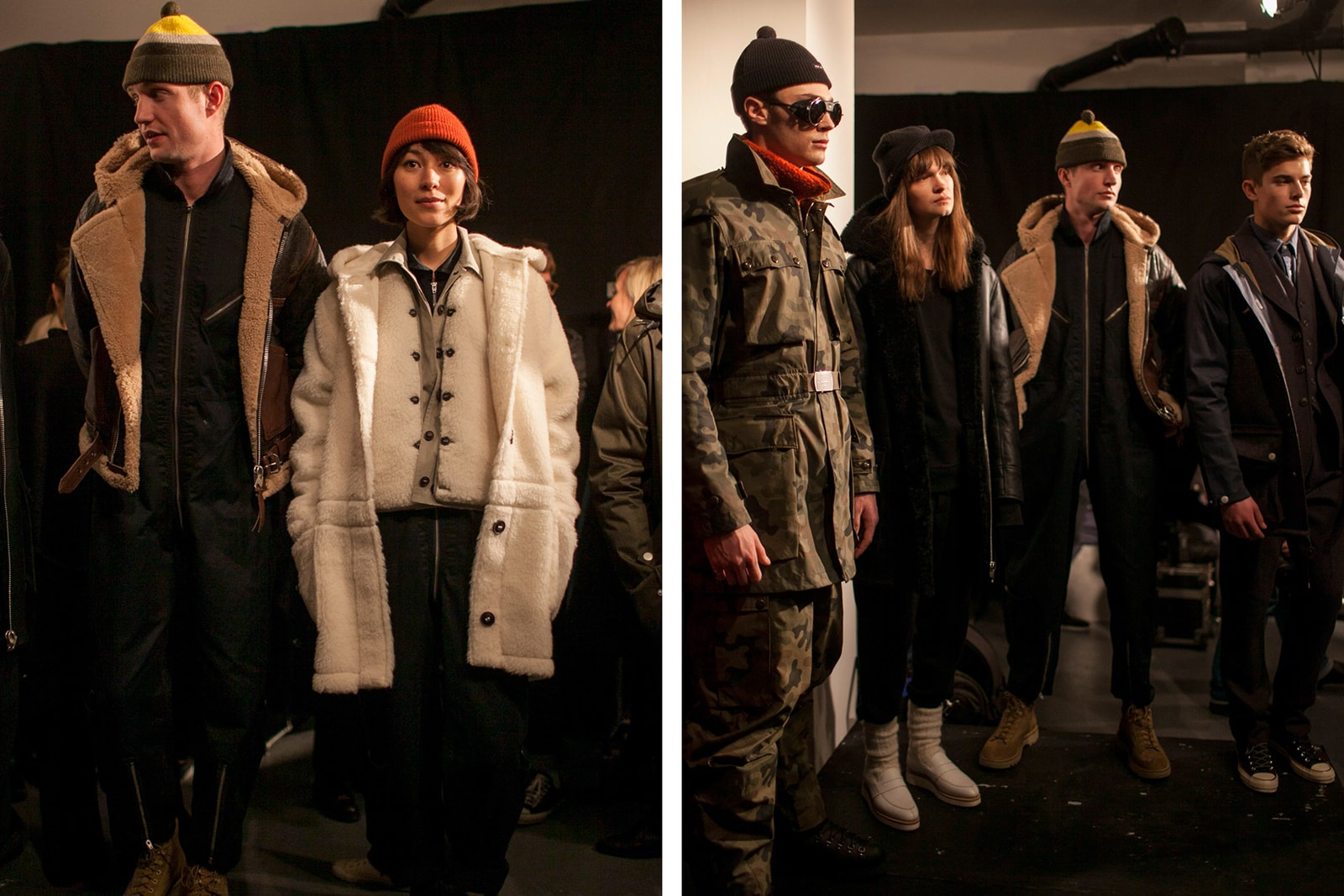 Cabourn has reinterpreted the iconic sheepskin-flying jacket by adding modern day touches. Inspired by the classic jacket that was designed and manufactured by Leslie Irvin in the late 1920s. Using soft browns and black leather for the main body, a yellow leather hood takes the piece into more modern times. Cabourn also updates the seams and pockets making it a highly collectable piece.
One Piece Coverall Suit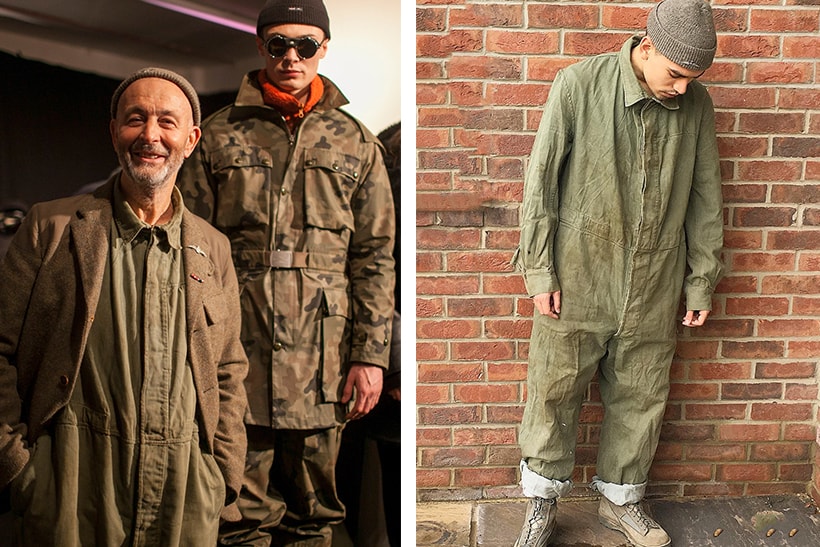 Crafted from British selvedge denim, the WWII Coverall suit is modeled off of those worn by mechanics and workman during that period. Originally part of the Army clothing inventory, the comfortable and inexpensive garment was later used by truck drivers, signal corps linemen, and for general infantry use, especially the jungle version for troops in the Pacific. Cabourn updates the classic look by removing the waist belt, giving it more breathing room, and by removing the breast pocket for a sleek and modern look. The patch hip pockets remain from the original look.
Authentic Knitted Beanie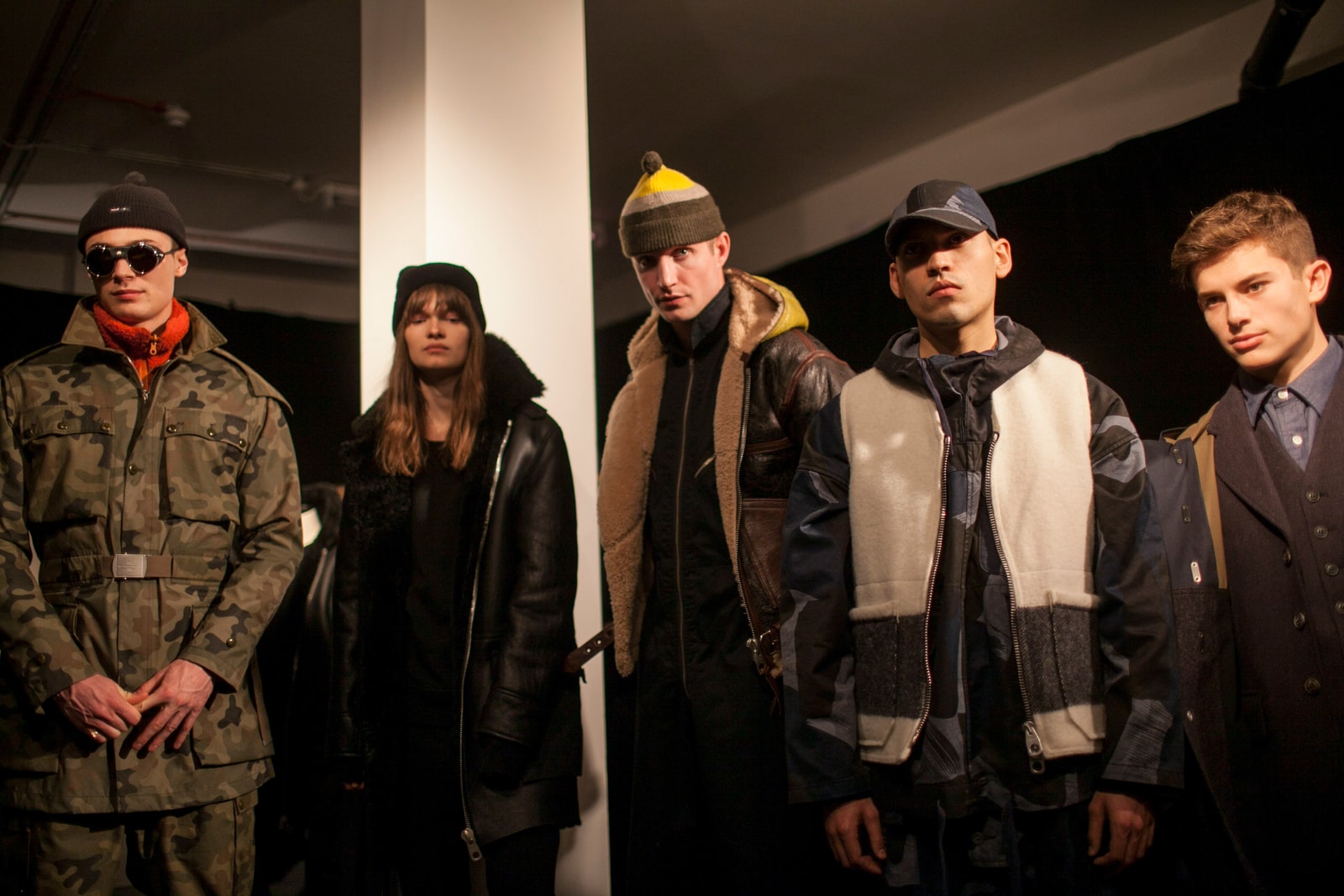 The beanie is a firm favorite with Cabourn, designed based off of the hat worn by George Lowe during the Trans Antarctic Expedition in the late '50s. Made from wool, the collection sees a variety of British army colors for the new season. An embroidered RAF (Royal Air Force) badge from WWII on the front will hold well with history lovers.
Cabourn's designs will be available at The Army Gym and select retailers in Fall 2017.
The Army Gym
28 Henrietta Street
London WC2E 8NA