Kyle Ng on Brain Dead's Vans Sk8-Hi for Dover Street Market
There's another collaboration in the works, inspired by "sex and buttholes."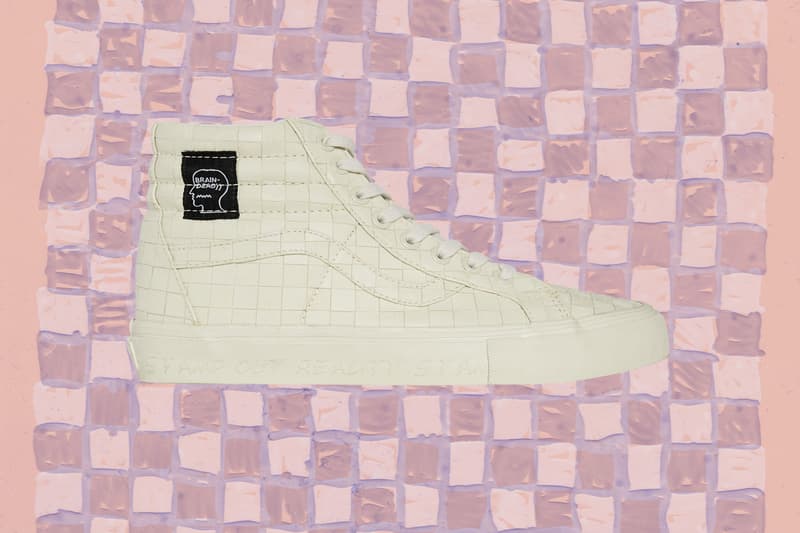 1 of 3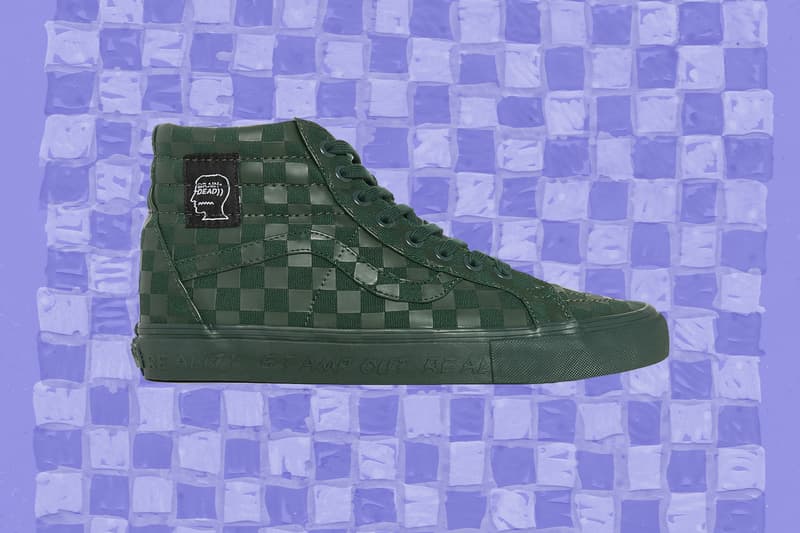 2 of 3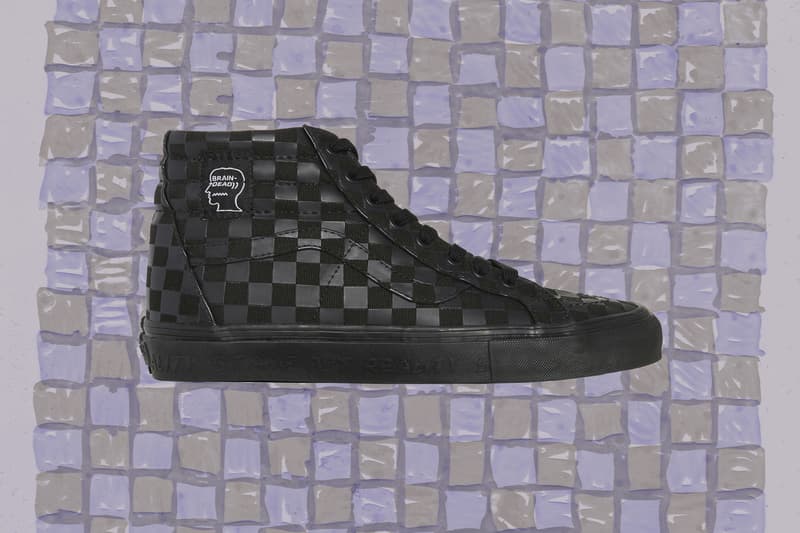 3 of 3
Last week, Brain Dead co-founder Kyle Ng unveiled the label's Vans Sk8-Hi for Dover Street Market collaboration. Set to release exclusively at DSM's London and New York locations January 14, the design features Vans' iconic checkerboard pattern in the form of tonal smooth overlays on both black, green and white colorways. Additionally, the Brain Dead logo is found on an ankle patch and "STAMP OUT REALITY" has been embossed on the side wall tape. We recently talked to Kyle Ng about how the collaboration with Vans and Dover Street Market came about and Brain Dead's feature projects. Check out the talk below and let us know what you think about the upcoming release.
How did the collaboration with DSM and Vans come to life?
Vans reached out to Brain Dead regarding a collaboration that's releasing later this year. But, we decided on a whim to do a DSM quick strike to release sooner.
What does "STAMP OUT REALITY" mean?
Stamping out reality to us is changing the status quo.
Why have you gone for a checkered weave design? What other designs did you have in mind that you commit to?
It's actually a checkered high density print. I think checkered Vans are very iconic in California and I wear them all the time. We decided to go with a high density print because the idea of a tactile pattern really appeals to us and we use a lot of high density print with our graphics.
When did you buy your first pair of Vans? Do you have a particular story you can share?
Man… I don't remember. I've been wearing Vans since I was a young kid.
Brain Dead has a forthcoming Vans collection, can you tell us a bit about the theme and inspiration behind that?
Sex and buttholes.