A Look Back at President Barack Obama's Most Stylish Moments
Before Barry passes the torch to Donnie.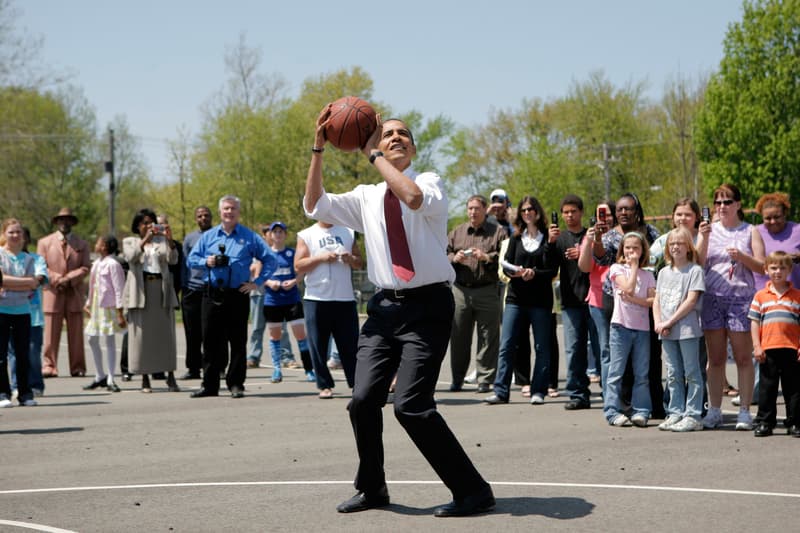 Tonight, President Barack Obama returned to his adopted hometown of Chicago to give his presidential farewell speech after serving two terms in office. During that time, The POTUS has definitely impressed those around the world with his smooth sense of style and personable demeanour. From his exploding fist bumps, shopping at the Gap, and his help in the rise of the Dad jeans, President Barack Obama has managed to make it through his two presidential terms without being too scrutinized for his fashion sense — though a popular meme did hit the web about him and his ever-popular Dad jeans. But it's safe to say that Obama has earned the right to be called one of the best-dressed, if not the swaggiest president to have ever existed thus far. Even back in the day, Obama had some serious style with his film noir roll necks.
Having a great sense of style has no doubt added to Obama's popularity, especially since politicians are not usually known for their dress sense, which makes Barack's genuine care about his appearance so refreshing. So before he is officially out of the office — and Trump begins his reign over America — we've decided to take a look back at some of Barry's best fashion moments.
The Dad Jeans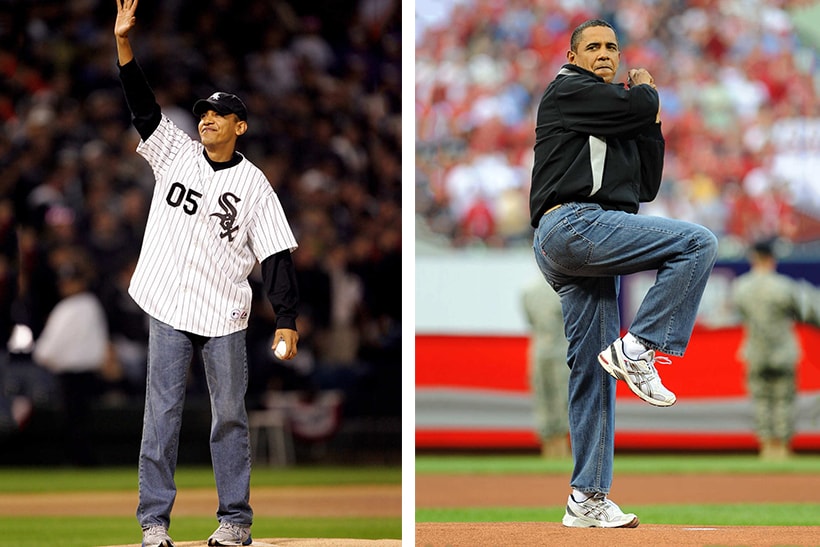 Obama has shown a knack for looking good on the baseball field. From his first pitch back in 2005 for the Chicago White Soxs to 2009's MLB All-Star game, the president looks good in everything from slim and dark washes to spacious and light. "The truth is, generally I look very sharp in jeans," Obama has stated.
Black Tie Affairs

One thing is for sure, the man knows how to do black tie right. During his UK state visit in 2011, Obama was dressed to impress in a dapper tailcoat, joining the Queen and other royalty at the Buckingham Palace for an honorary banquet. Also staying away from a big fashion faux pas, he never wears a ready-tied bow tie.
Cowboy Hats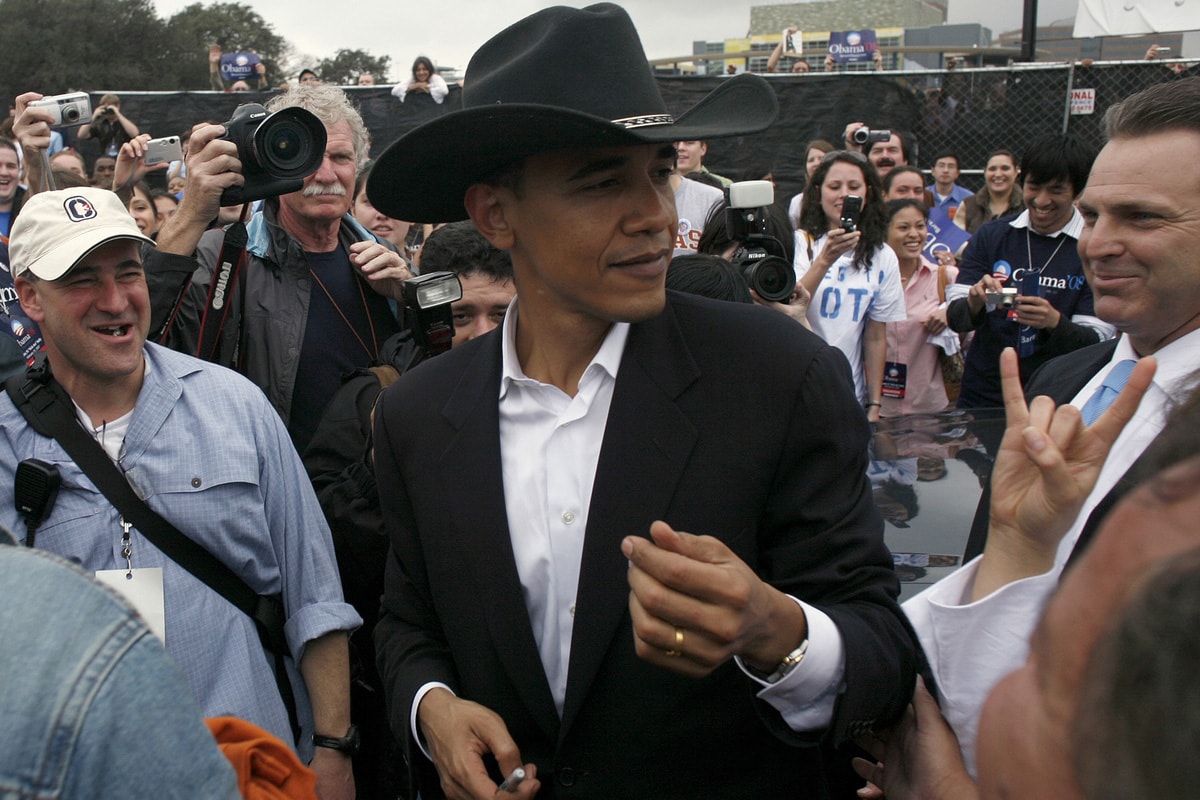 Not many people can pull off a cowboy hat, let alone a president… well maybe Bush had it going on too, but somehow, Obama effortlessly manages to make them look cool. During a visit to Dallas earlier on in the year, the current president himself was able to cause quite a stir when he borrowed a cowboy hat from a local supporter. Well the rest is history as the photo quickly became an Internet phenomenon, showing up almost everywhere.
That "Canadian Tuxedo" Outfit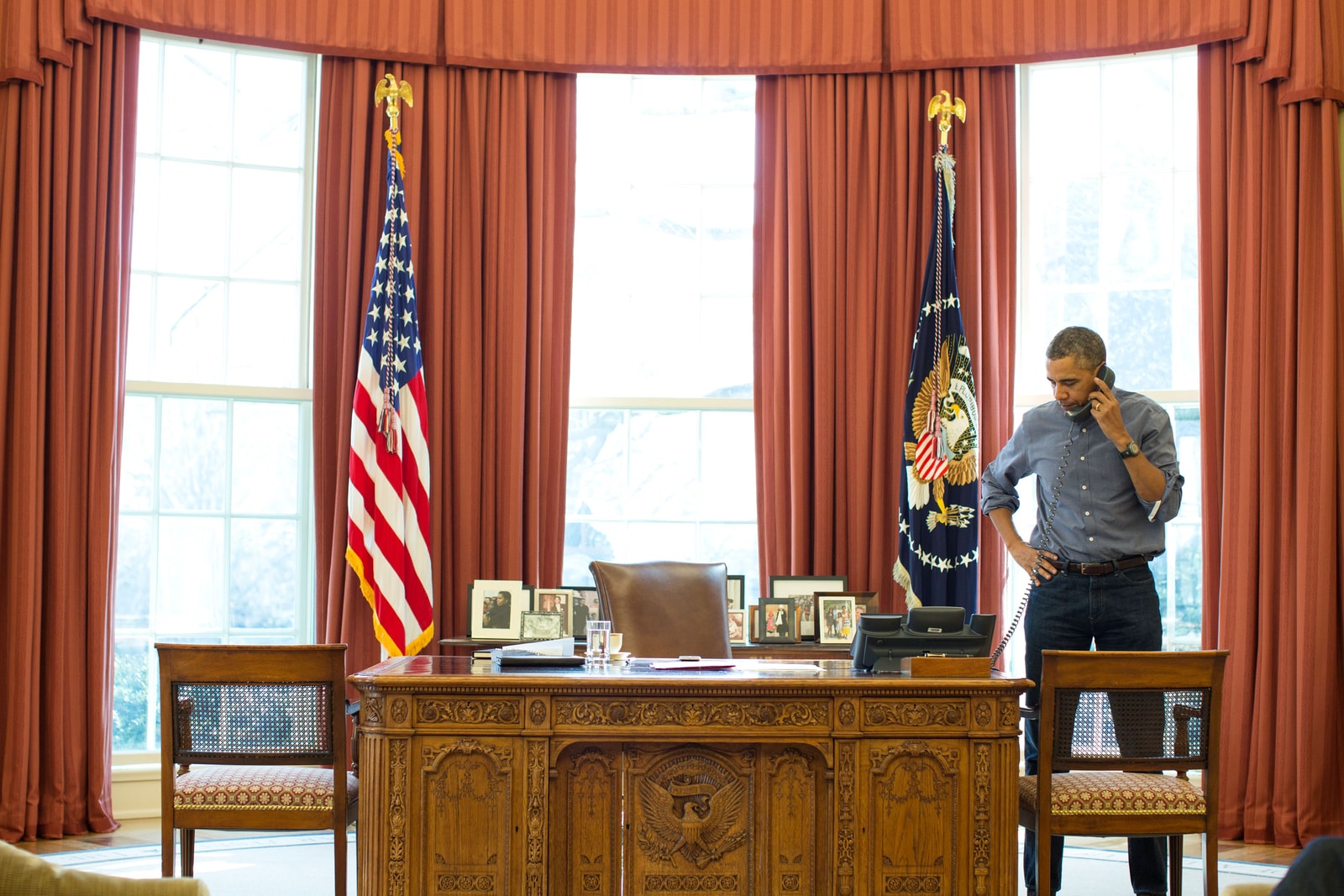 His casual cool, not quite off-duty look is something to take note after. Pairing together dark jeans with a lighter wash button up shirt, Obama effortlessly crafts the perfect modern day take on the denim-on-denim look. Canadians everywhere applaud.
Dadcore Look Meets Athleisure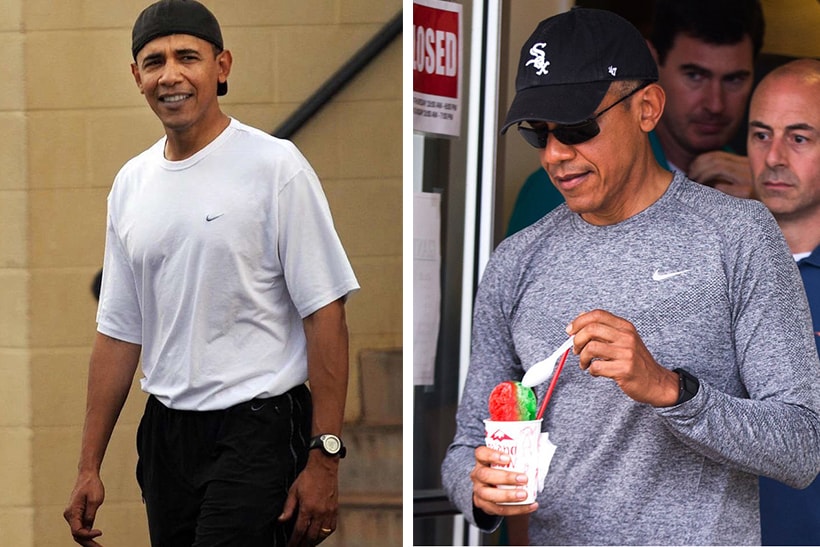 During his time in office, Obama became what we now know as a normcore practitioner. With his somewhat satirical choices, the president made wearing normal clothes look cool again. From his previously mentioned Dad jeans, to Nike sweats and backwards caps, he mastered a look that say's "I'm busy" but remained true to who he is. Mixing the best of casualwear with part athleisure, the leader of the free world is killing that Dadcore look.
Vacation Look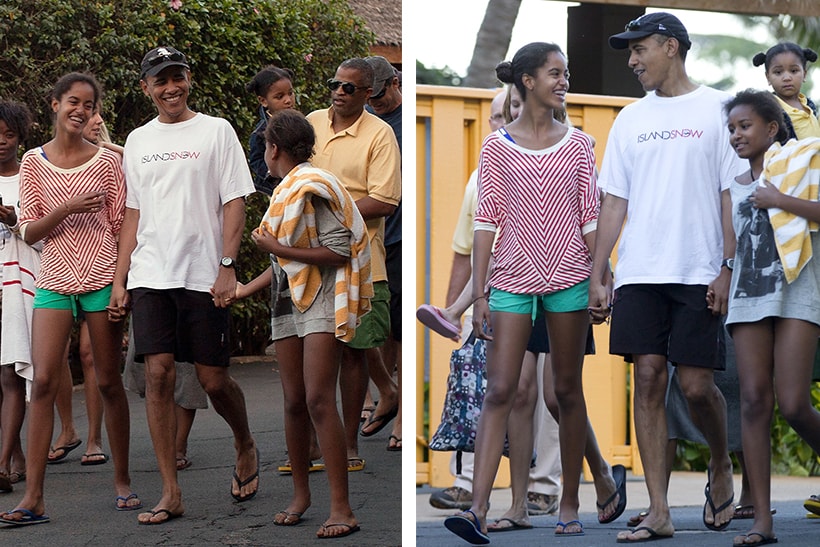 Continuing with the original normcore look, the leader of the free world takes it one step further by introducing a relaxed pair of shorts, a breezy tee and a pair of comfy flip-flops. Obama's vacation look makes it so easy to want to hang out with the guy and have a couple of beers.
Military Might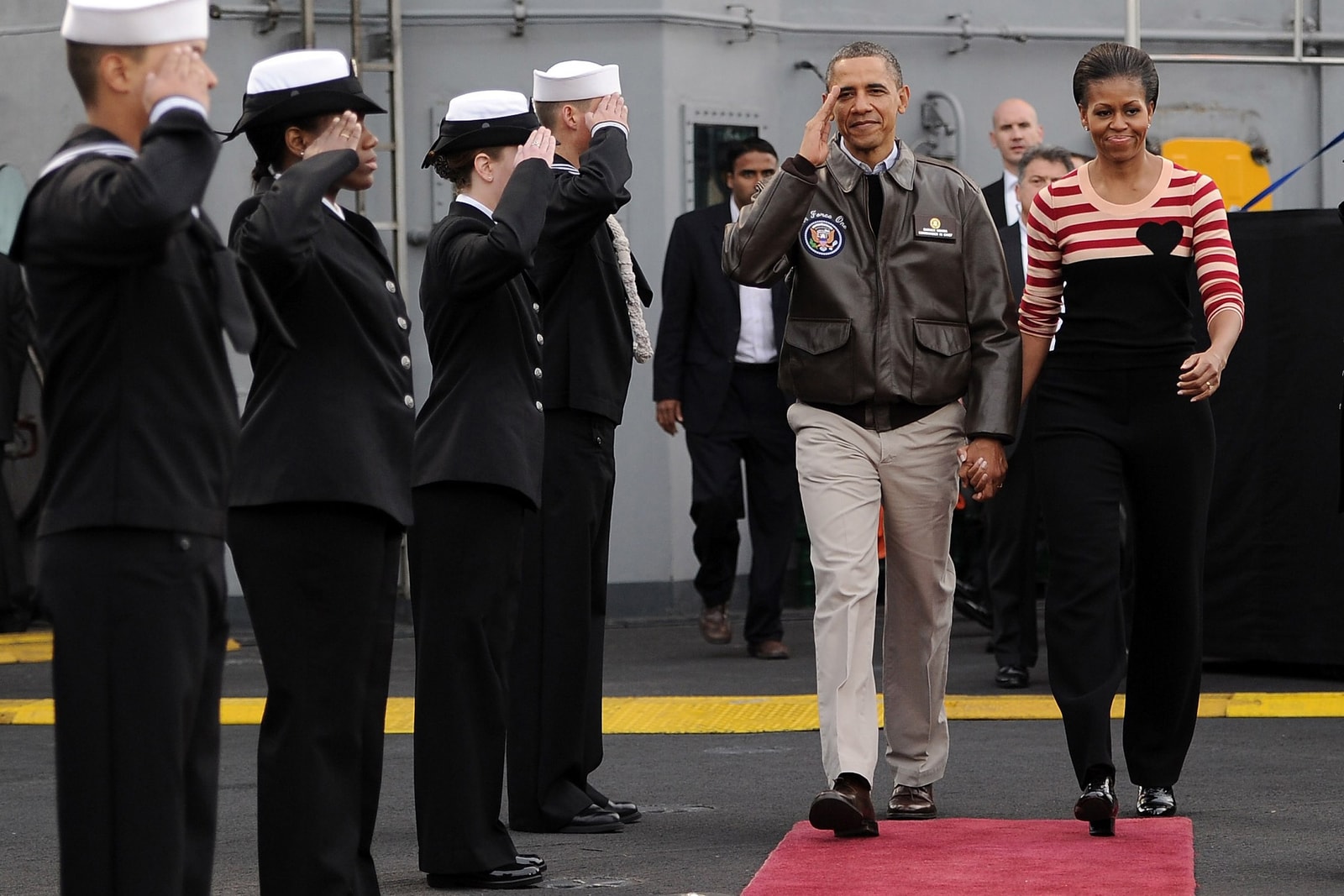 Back in 2011, President Obama and the First Lady ended Veterans Day aboard the USS Carl Vinson where they watched the University of North Carolina men's basketball team defeat Michigan State University in the first ever Carrier Classic. Flexing his military might, Obama made his appearance wearing a stylish brown bomber jacket and a pair of light-colored khaki pants. It's safe to say, Mr. President looked completely badda**.
The Alternative Suit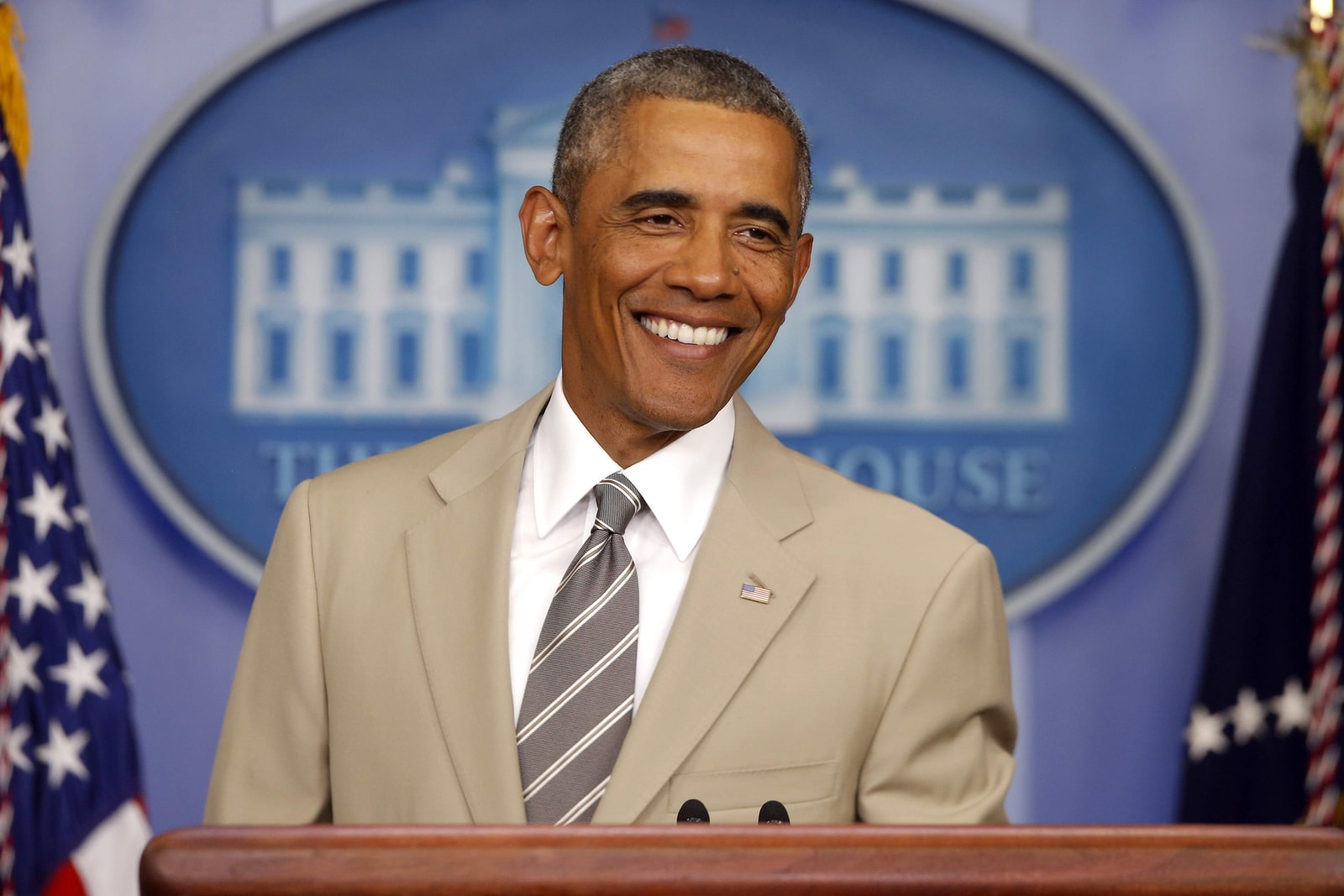 We all know that Obama knows how to wear a suit and wear it well. With his arsenal of two-buttoned lapels, it comes as no surprise that the man in navy would throw off his fashion critics with a surprising color: Tan. It's good to see a man – and leader – who isn't afraid to rock the boat occasionally, so when Obama wore that tan suit back in 2014 – though he was criticized about it on Twitter – he definitely put in his bid to becoming the first US president to successfully don a summer suit.
Carefree Crewnecks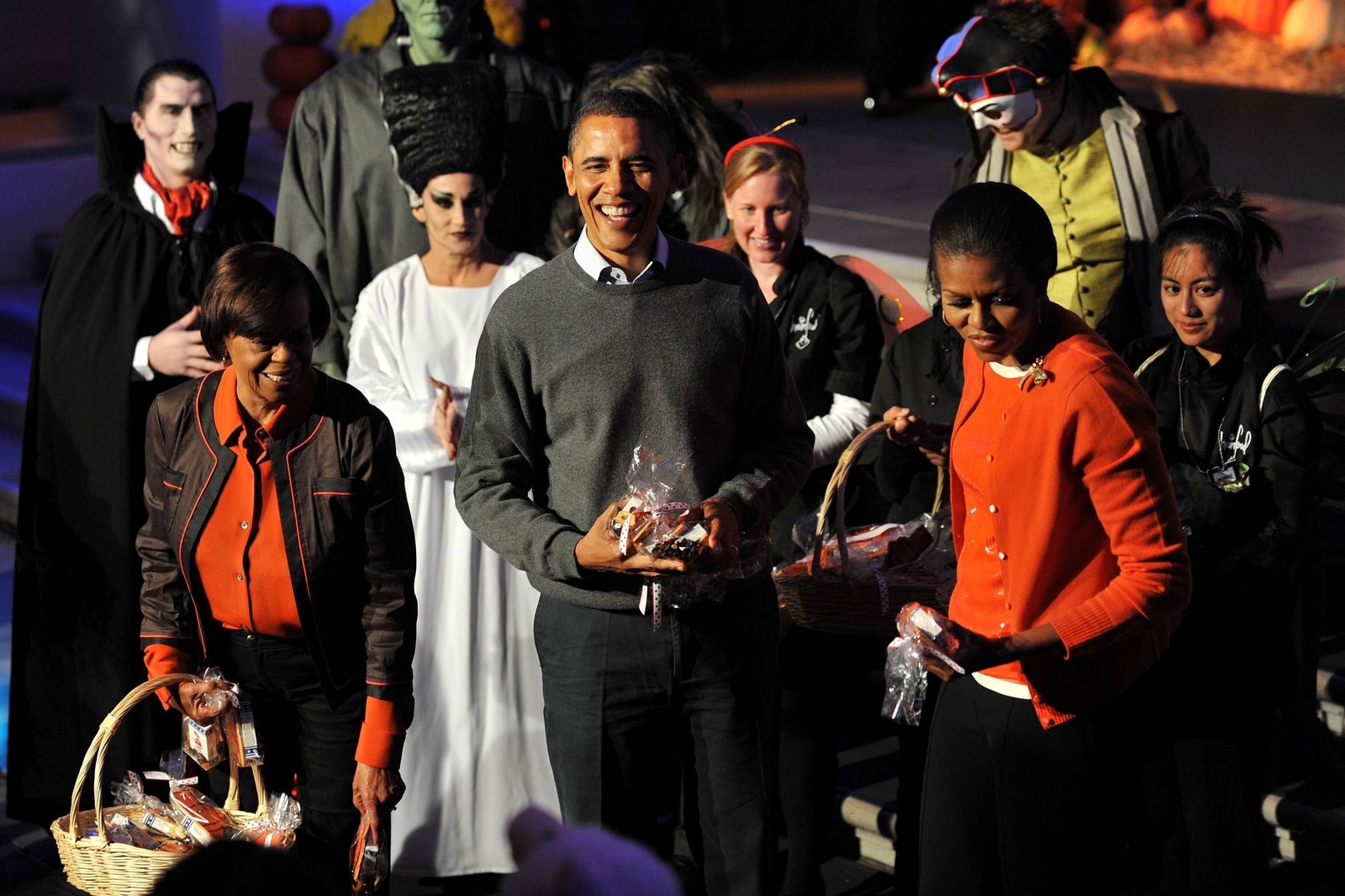 Halloween of 2016 saw the Commander in Chief clad in a comfy, Halloween-appropriate grey-shirt-black-dad-sweater combo. His "off-duty" on-duty look was the perfect mix of respected leader and friendly neighborhood resident. Oh, and in case you forgot, both the POTUS and the FLOTUS surprised guests with a dance to Michael Jackson's "Thriller." #relationshipgoals
Strong Shade Game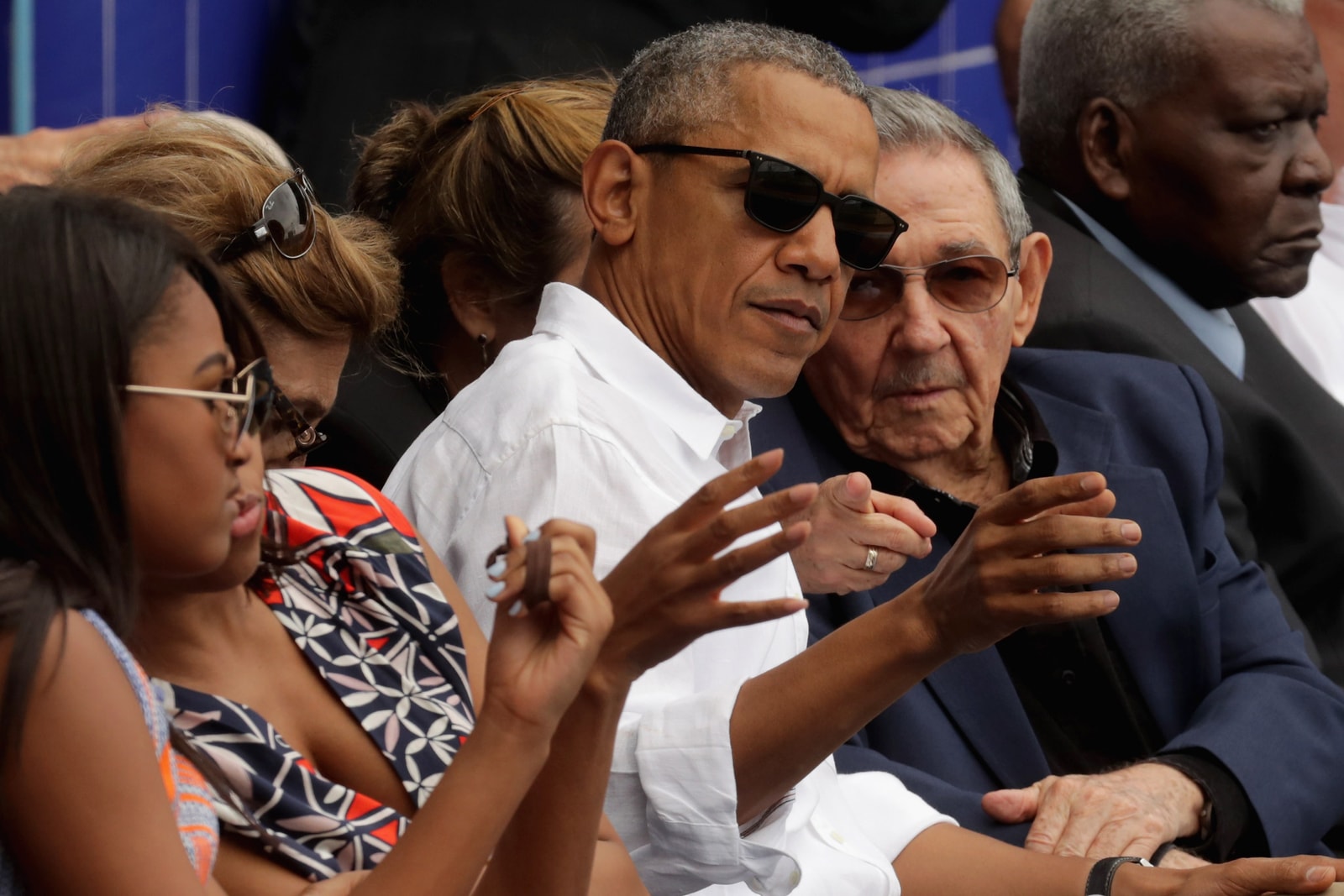 JFK was famous for his Wayfarer Ray-Bans and Obama became famous for his Matrix-style sunglasses… that is until he decided to step-up his shade game with a pair of designer frames by Oliver Peoples. Remaining stylish without being too trendy, these are the type of sunglasses that pretty much made Obama's accessory game.