Wavey Garms Talks Rave Culture's Influence on UK Streetwear & Shares Its Polo and Tommy Hilfiger Archive
The London haunt where Supreme designers find inspiration.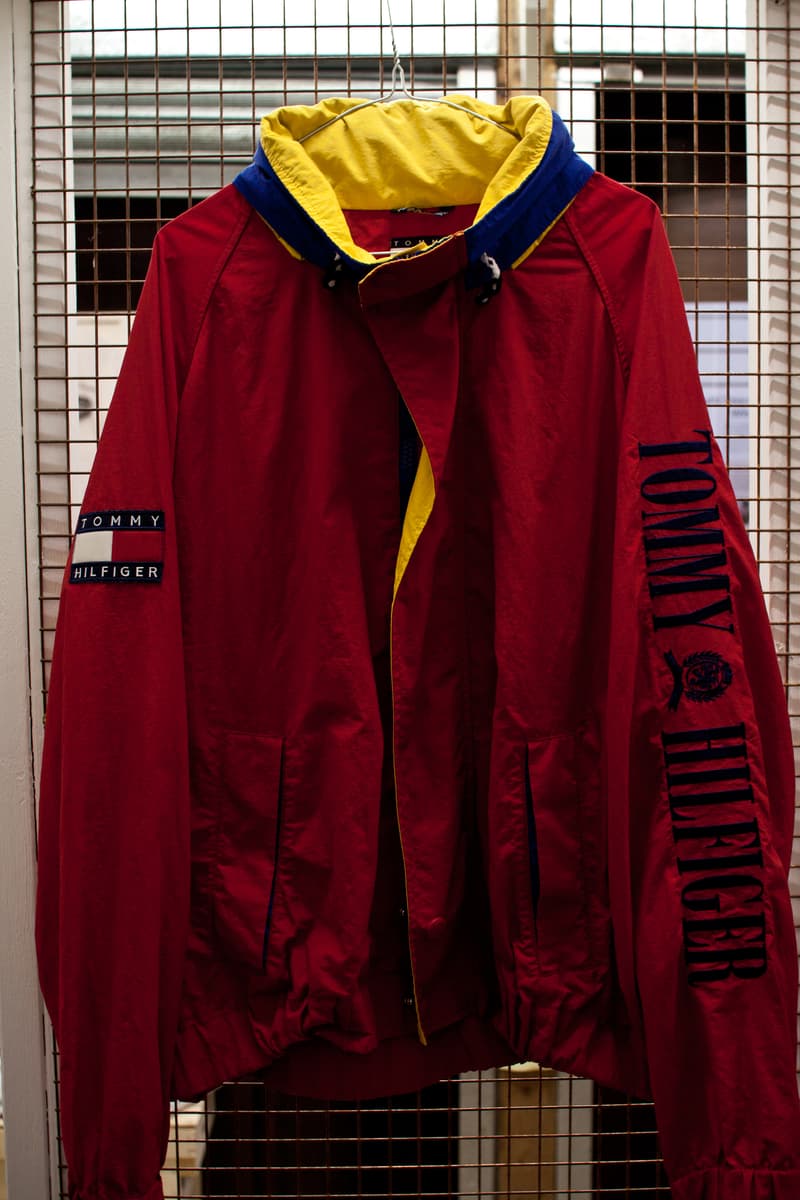 1 of 13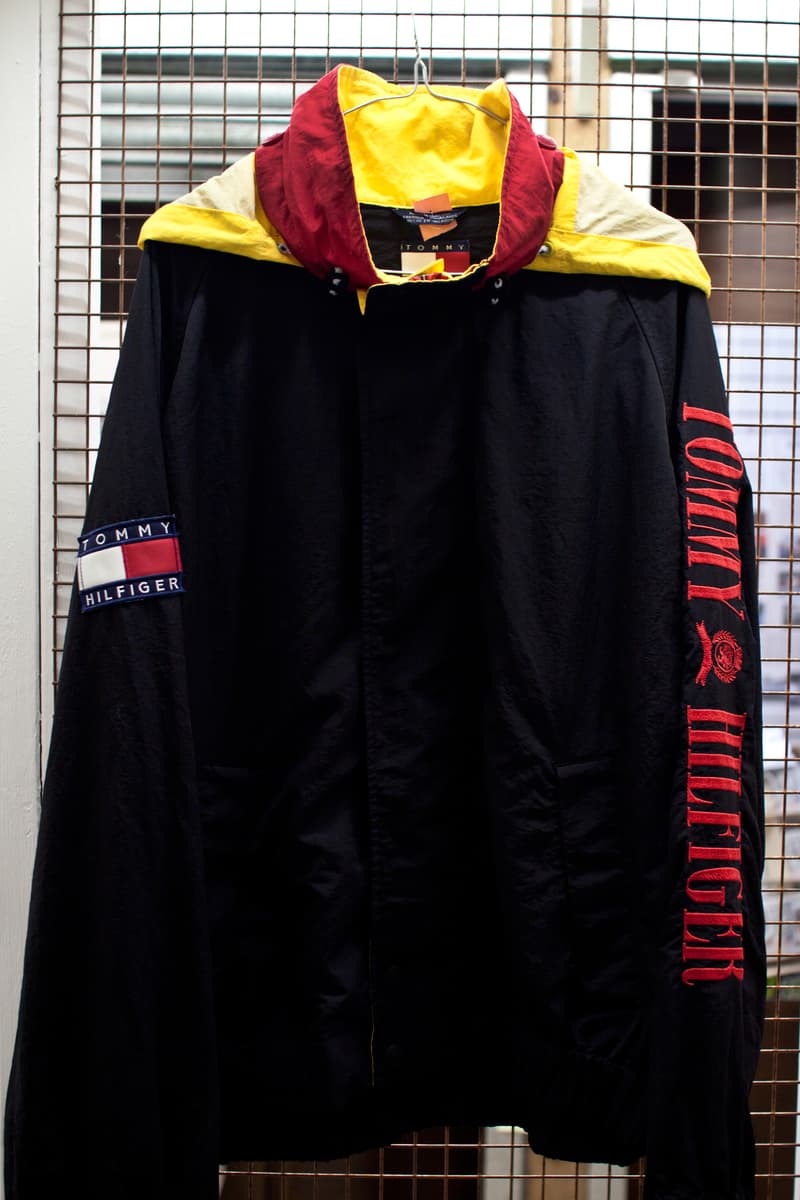 2 of 13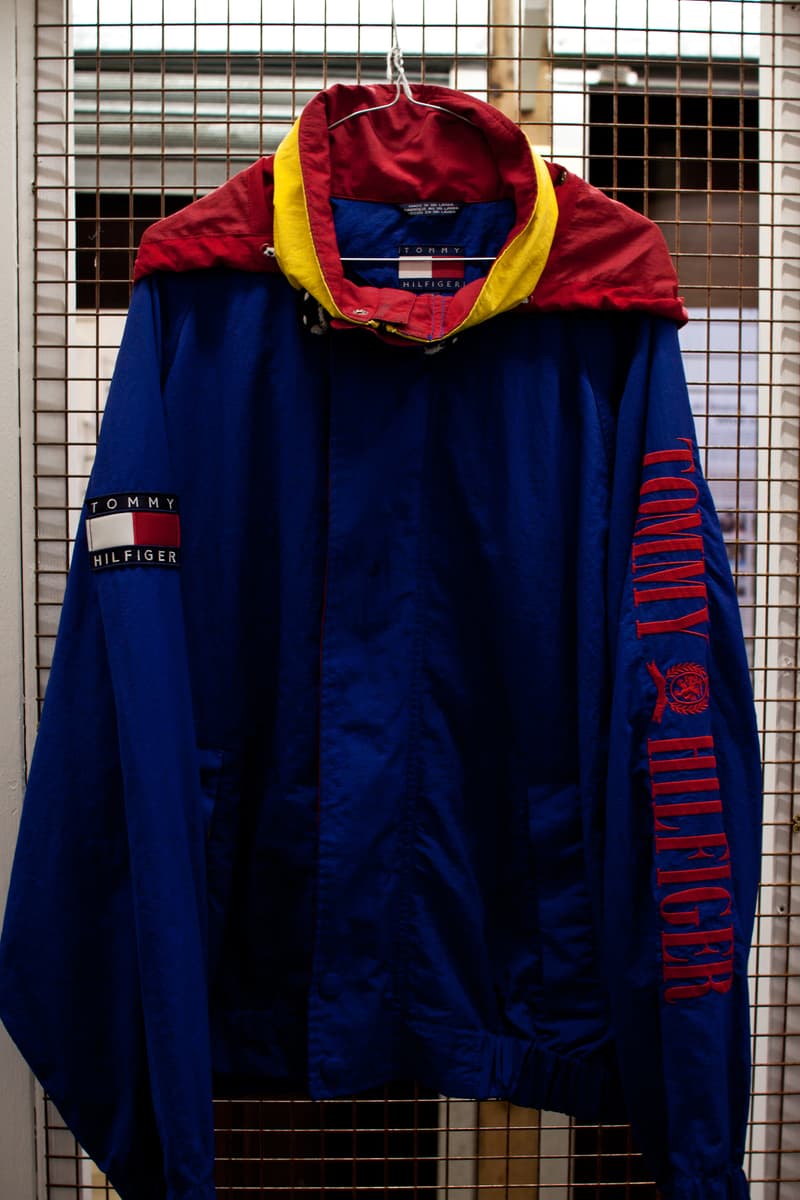 3 of 13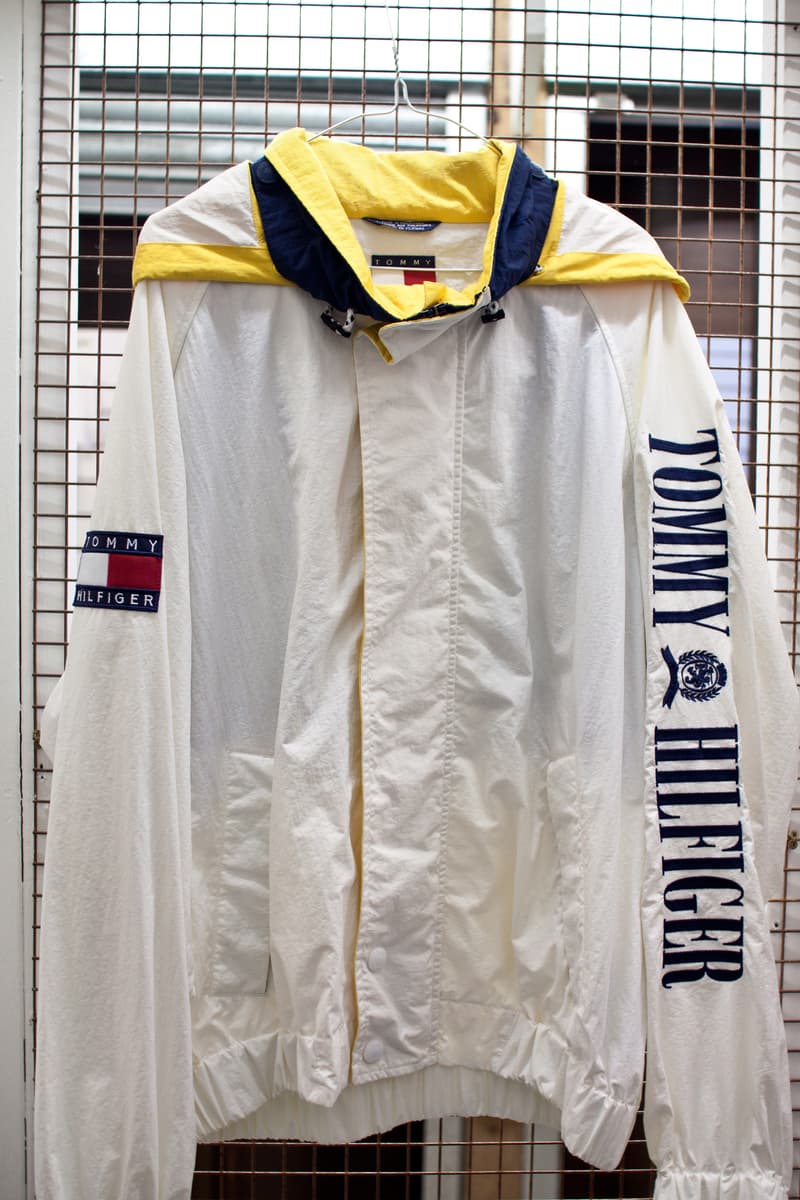 4 of 13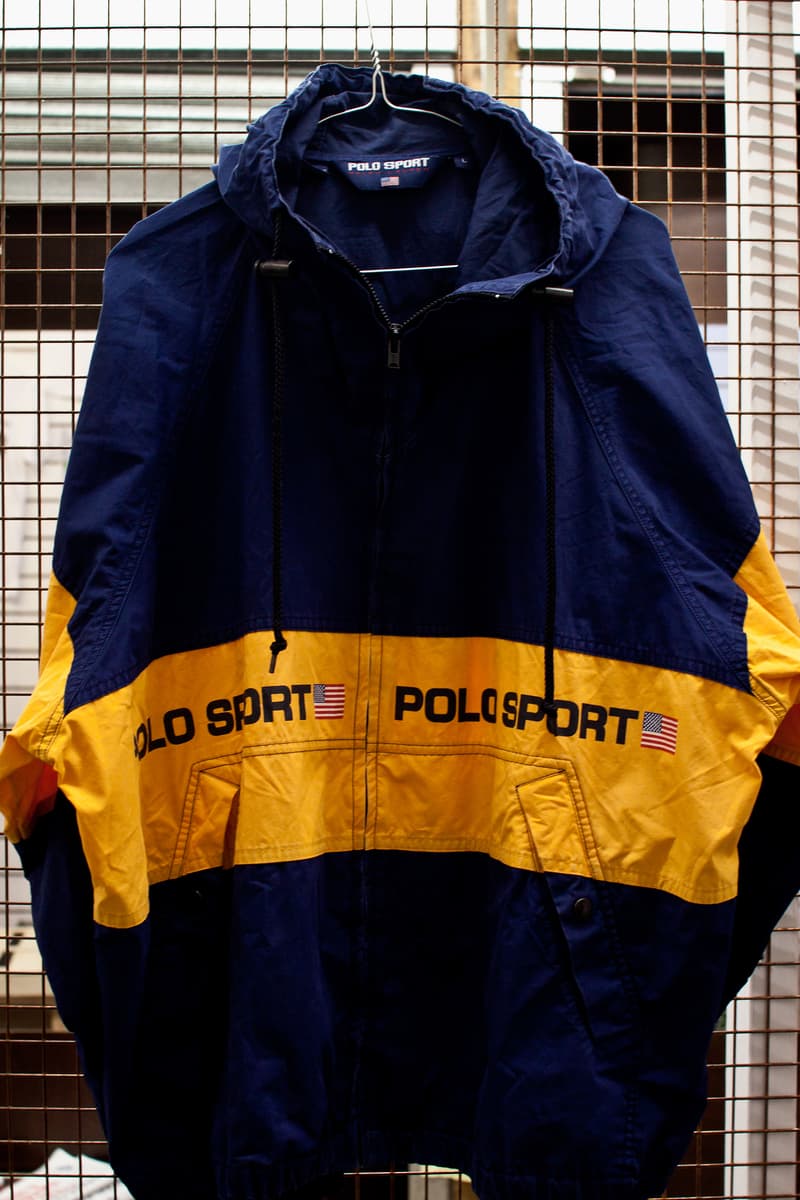 5 of 13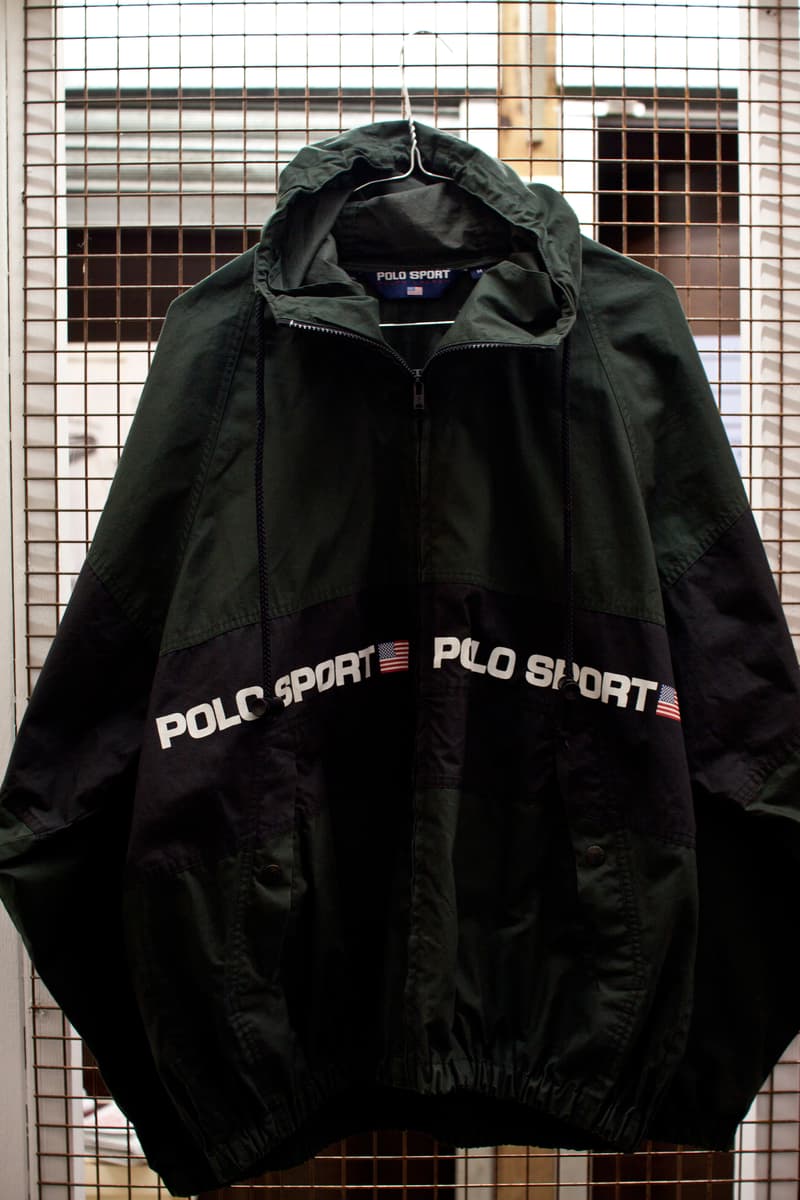 6 of 13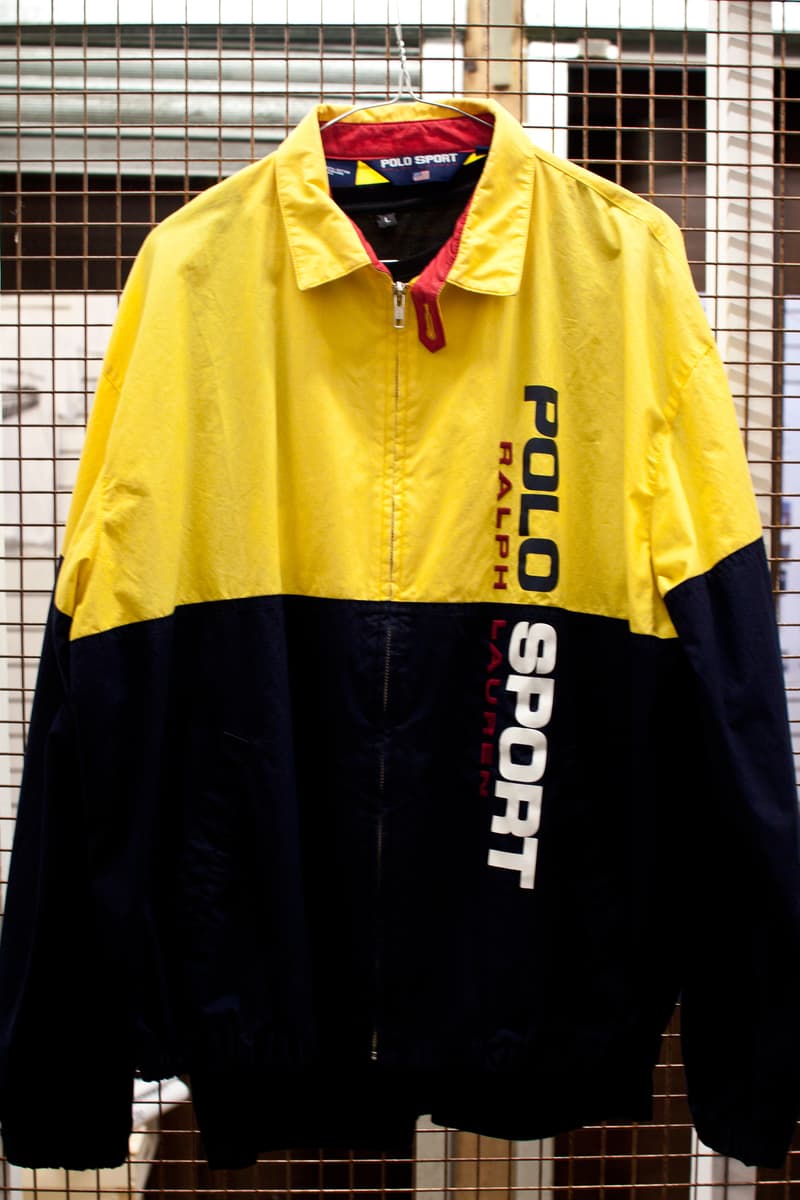 7 of 13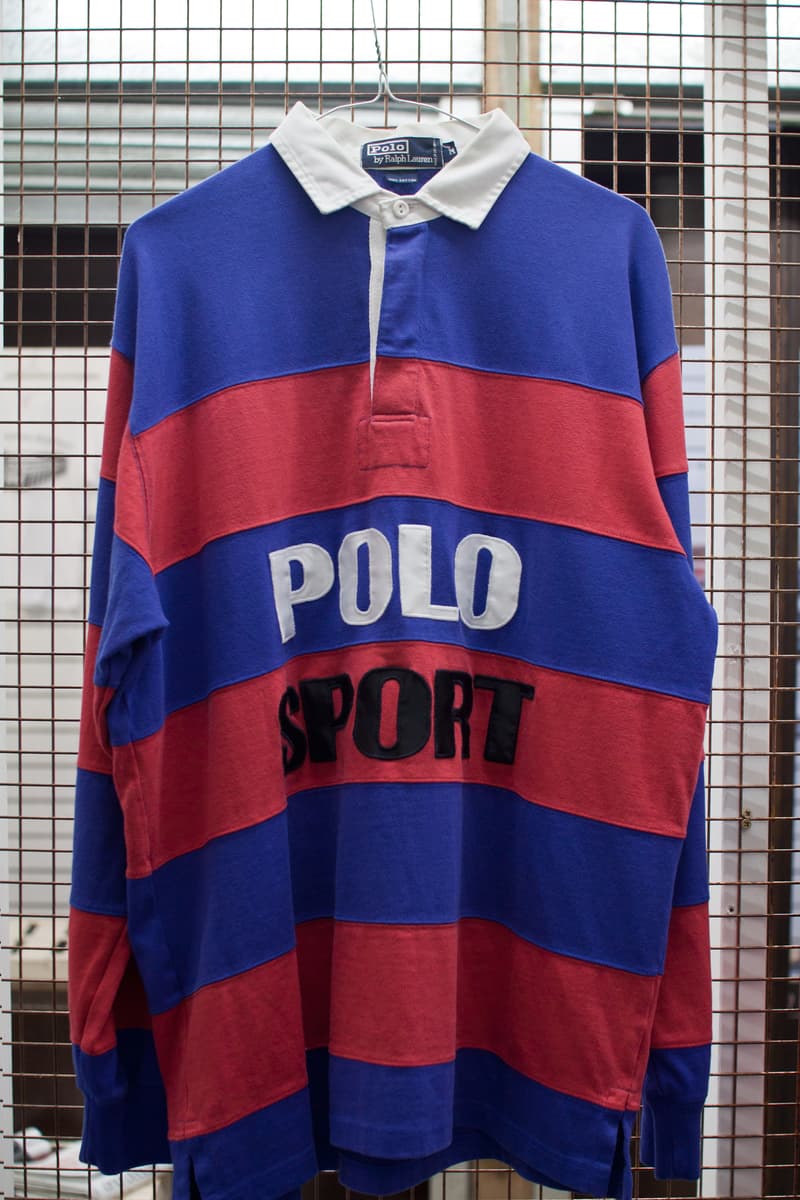 8 of 13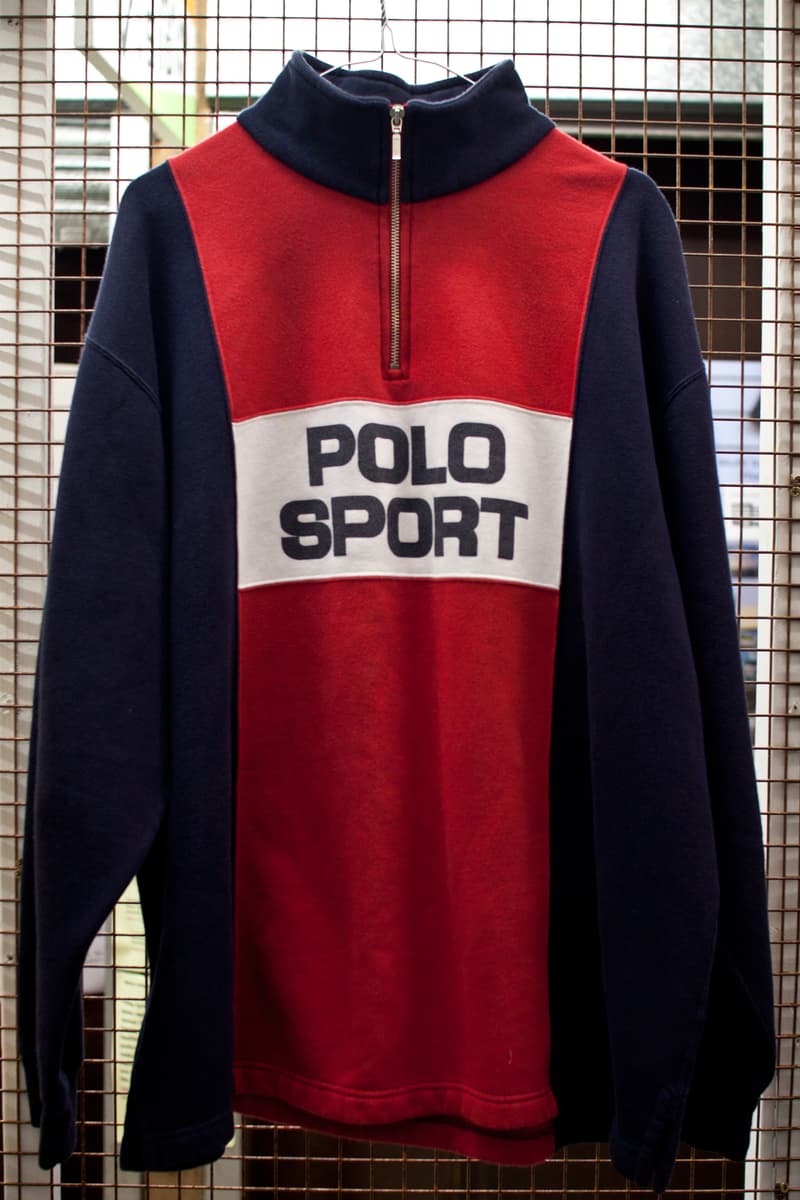 9 of 13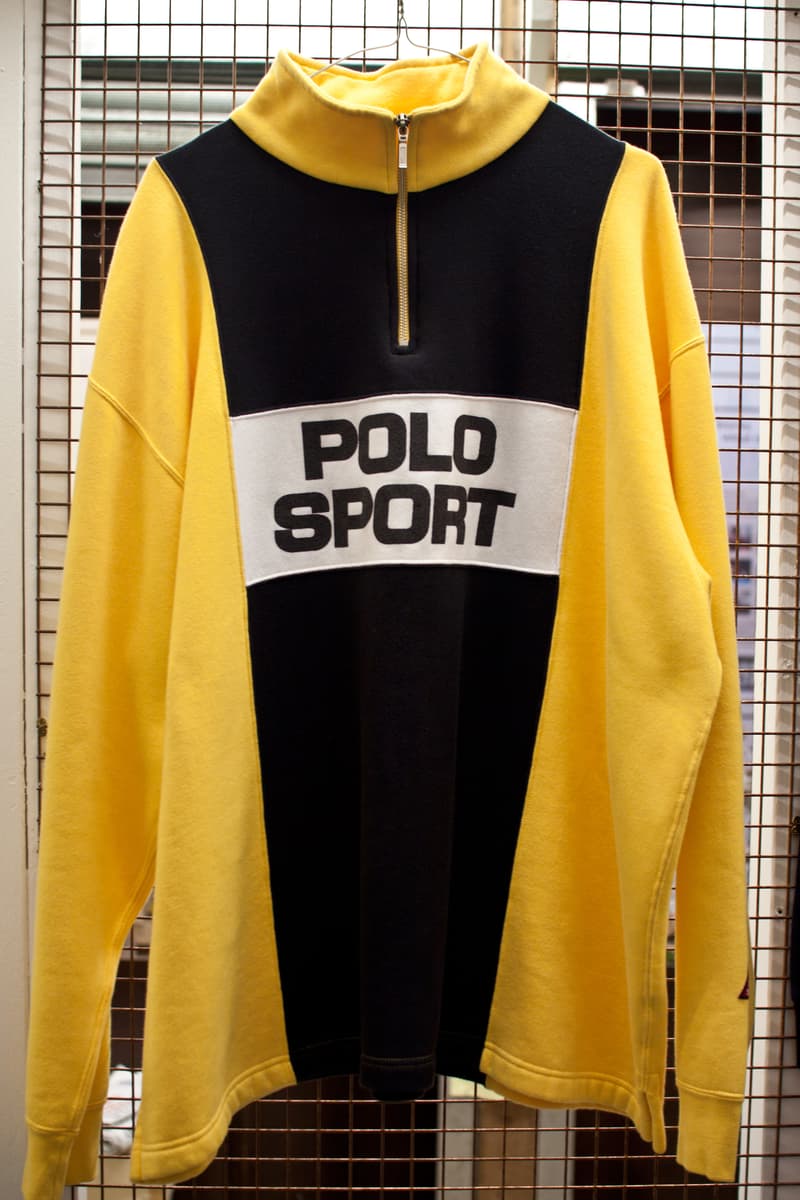 10 of 13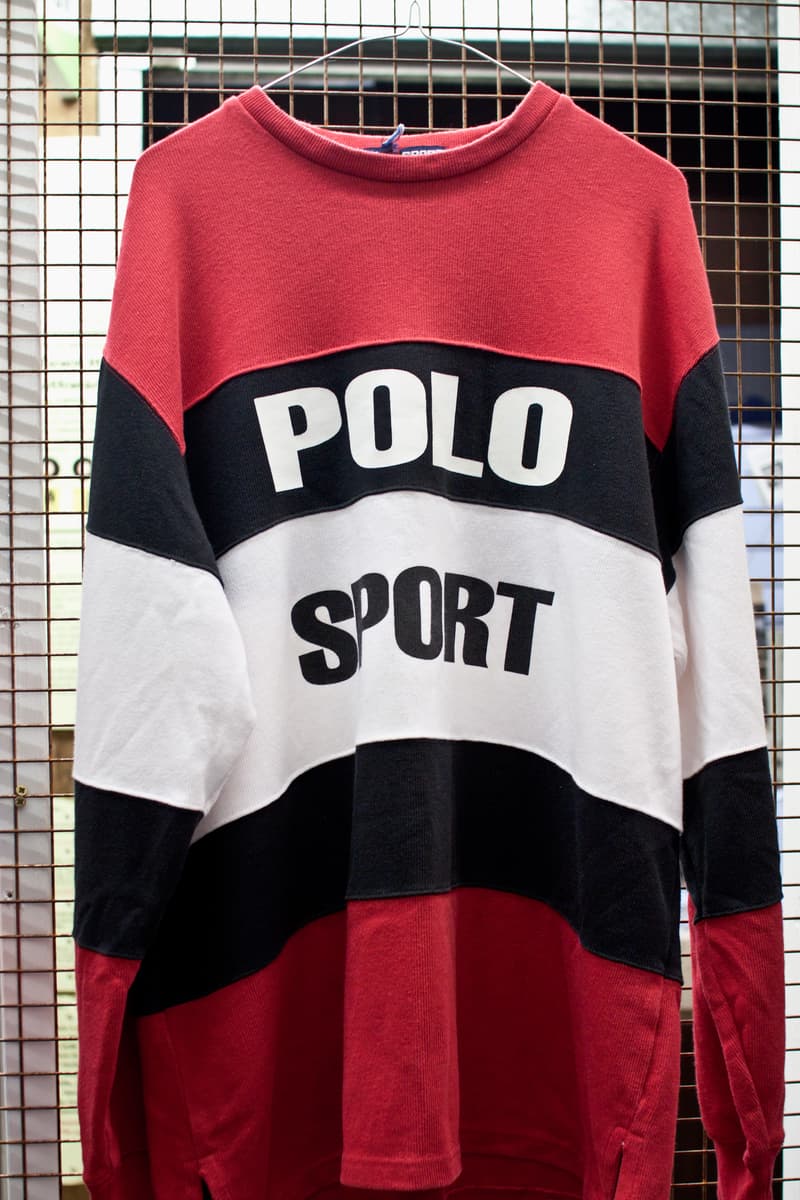 11 of 13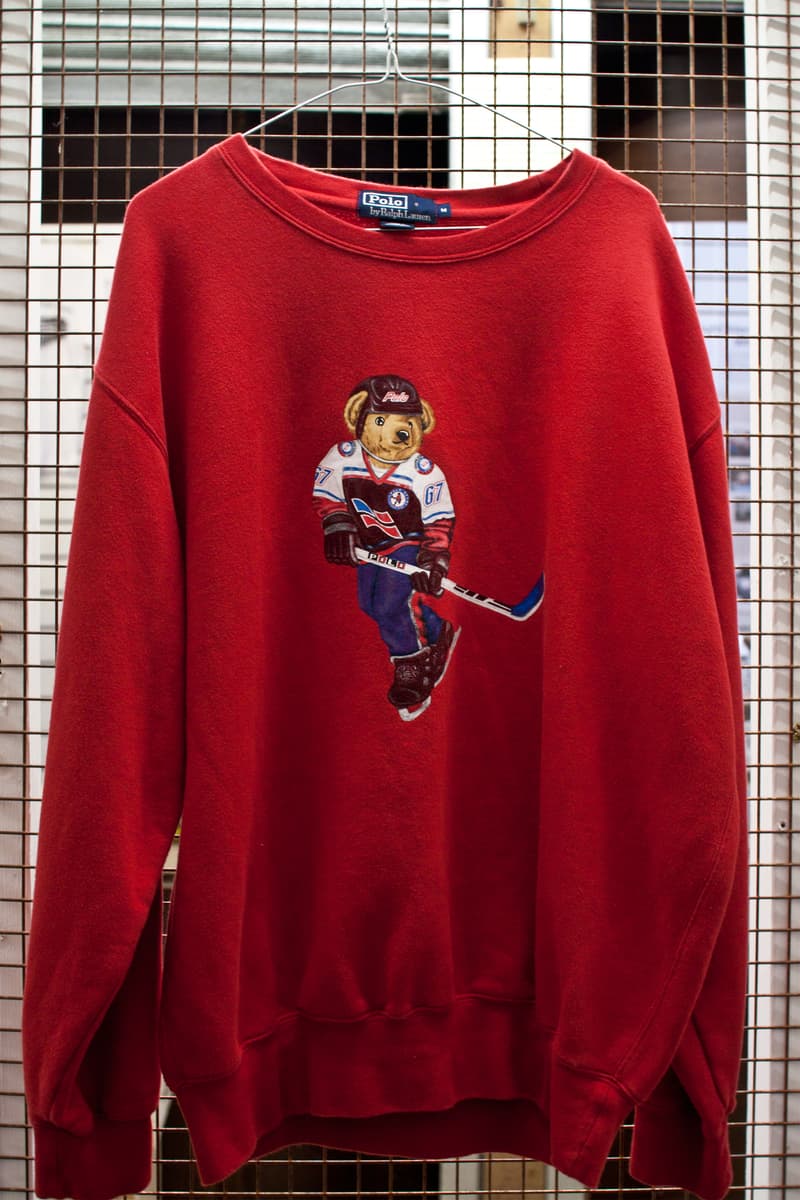 12 of 13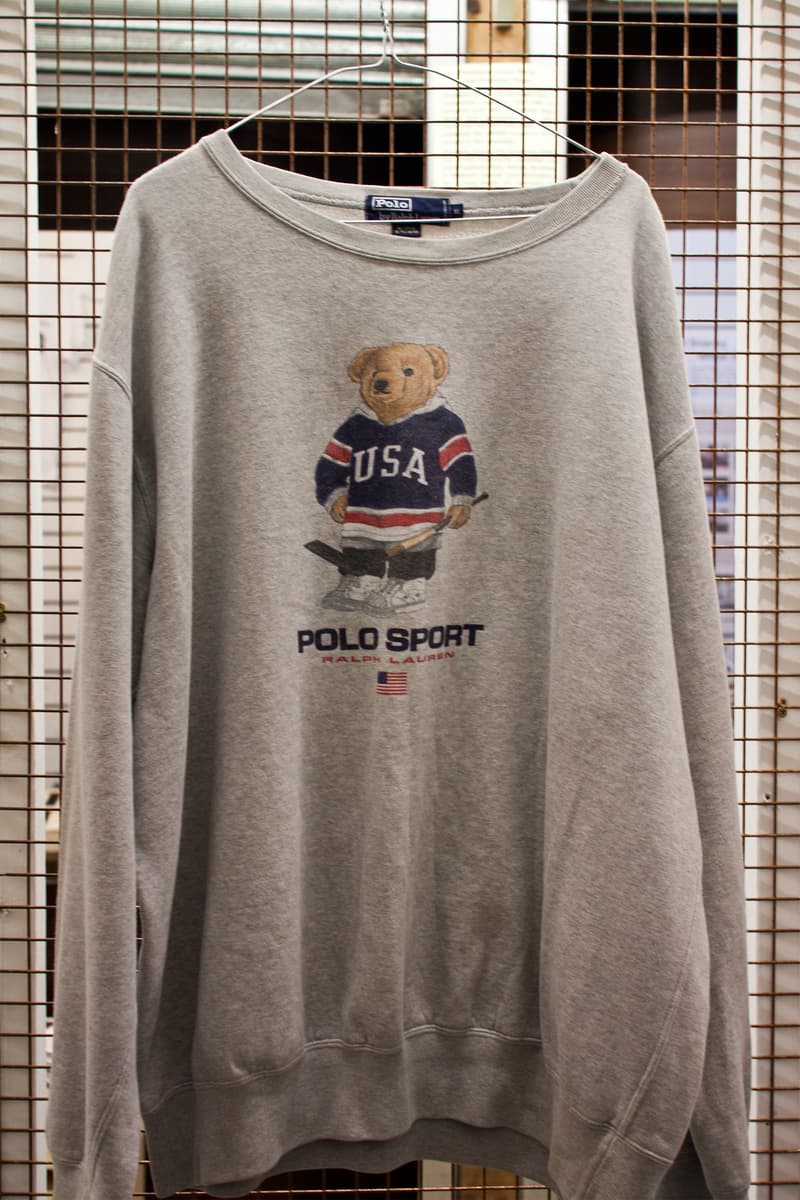 13 of 13
Exit Peckham Rye station and you'll be greeted by the syncopated dub sounds from Jamaican kiosks and the hustles of Peckham's highroad. There's no denying the gentrification of the South East London district, which has brought a renewed, energized feel to an area once considered to be among London's most dangerous. Tatty pool halls are adjacent to video-game bars, while the windows of West African butchers are plastered with posters of local club nights and pop-up art events. At the center of this cross-cultural creative spirit is Holdrons Arcade, an independent mall, which despite its tired exterior houses a new wave of music and fashion enthusiasts with record stores and retailers thriving in spite of the ineluctable shift towards online consumerism.
"Yeah, I guess you could say I'm working backwards," chuckles Andreas Branco, a born and bred South Londoner in his 20s who founded Wavey Garms in 2012.  Starting out as a Facebook reseller group for fashion aficionados to share and sell rare vintage finds, the group's loyal following snowballed into other offline projects: parties, styling shoots, a pop-up store, and most formatively, a physical space in 2015. For many brick and mortars, an e-commerce offshoot tends to be the next logical step. Yet for Wavey Garms, which is built on the foundations of British musical subcultures and London's creative community, opening a shop is crucial when fashion can easily live simply in hashtags and social media profiles with little emphasis on the meaning behind its style.
"Other Facebook groups have been started by guys who are really into fashion, but some of them have not lived any real culture. It's important to be involved and really into something rather than wearing a look because you've seen it online," said Branco. Raised on graffiti, skateboarding and London's vibrant club scene, the shop's colorful interior is an extension of Branco himself. Wavey Garms' unique style plucks from Branco's affinity for UK subculture and underground dance strains (from jungle and drum 'n' bass to grime and garage), with each providing elements to the store's aesthetics. The shop counter's retro rave posters give a stern nod to the industrial Hacienda movement of the yesteryears. The Moschnio and Versace-filled rails are curated in ode to the heyday of UK garage. The retro Stone Island parkas and Lacoste polos recall the subdued uniforms of football casuals, while second-hand Palace and Supreme pieces quench the thirst of others seeking grail streetwear gems from past seasons.
We caught up with the London streetstyle juggernaut to learn more about the selection in his store and why rave culture is intrinsic to Wavey Garms.
1 of 3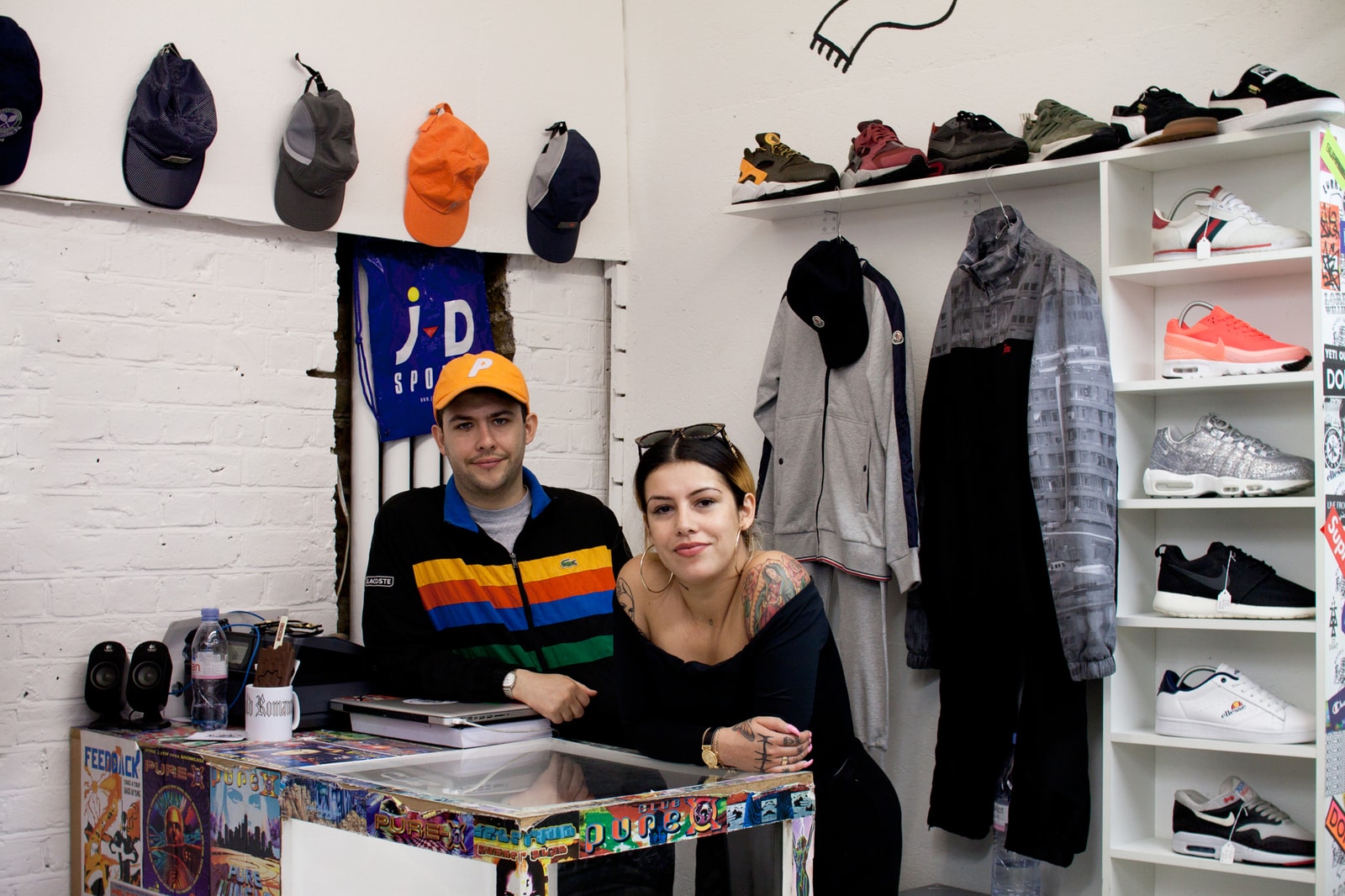 2 of 3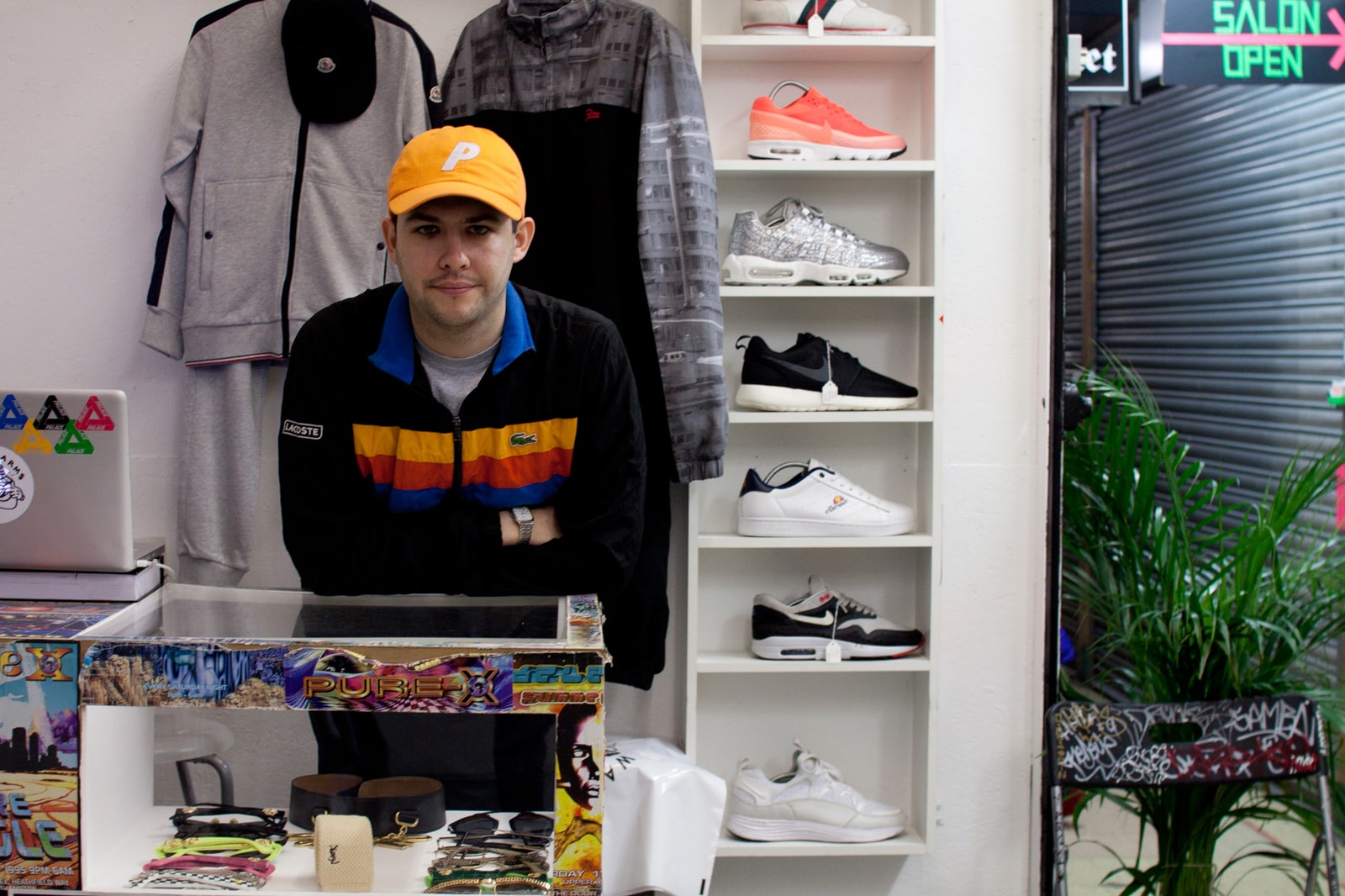 3 of 3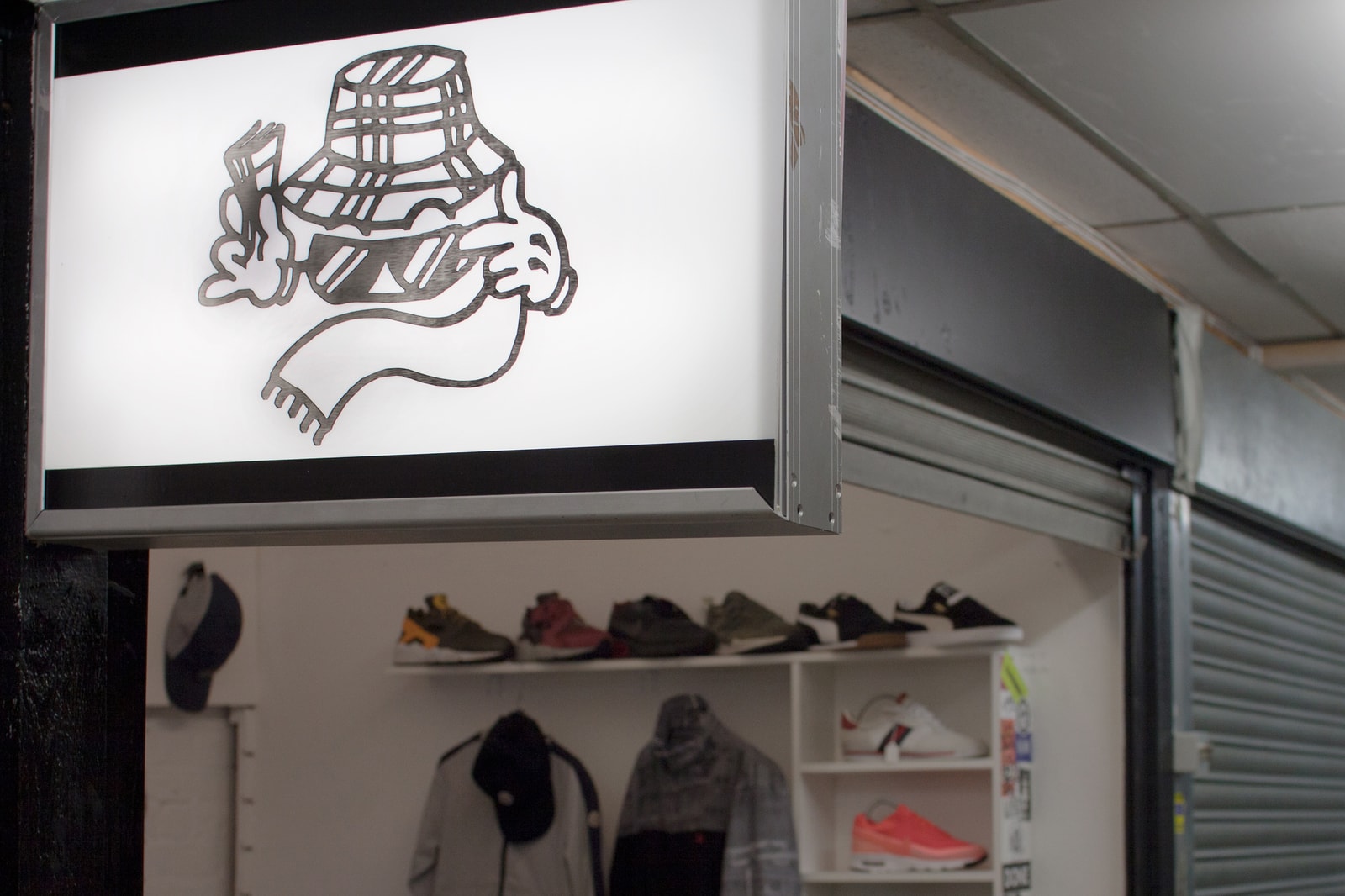 How did Wavey Garms start?
When I started reselling four years ago, everyone was selling on eBay but they were taking so much commission for sales, and the whole operation on eBay is just a bit long. I wanted something simpler where likeminded people could sell on the same platform. I used to be really into drum & bass and jungle, so I would follow a number of groups on Facebook. It was then that I realized the settings were good enough for me to start a platform selling clothes.
So the internet had a big part to play in the brand's formative years?
Massively, we were the first people to start a Facebook group selling clothes. It was a brand new concept. It was literally just for me and my friends to swap clothing, and then within two months it just got massive. I added 10 people, my friend added 10 people. I remember waking up one morning and 1,000 people wanted to join. The whole of the cool scene in London knew about it within the first month.
How did you come up with the brand list?
At the time me and my friends were wearing retro Stone Island, Moncler, Moschino and Versace. This trend wasn't a thing back in 2012. It was just what we were into since we grew up listening to garage, so a lot of the apparel we sell stemmed from work in the old school garage scene.
1 of 3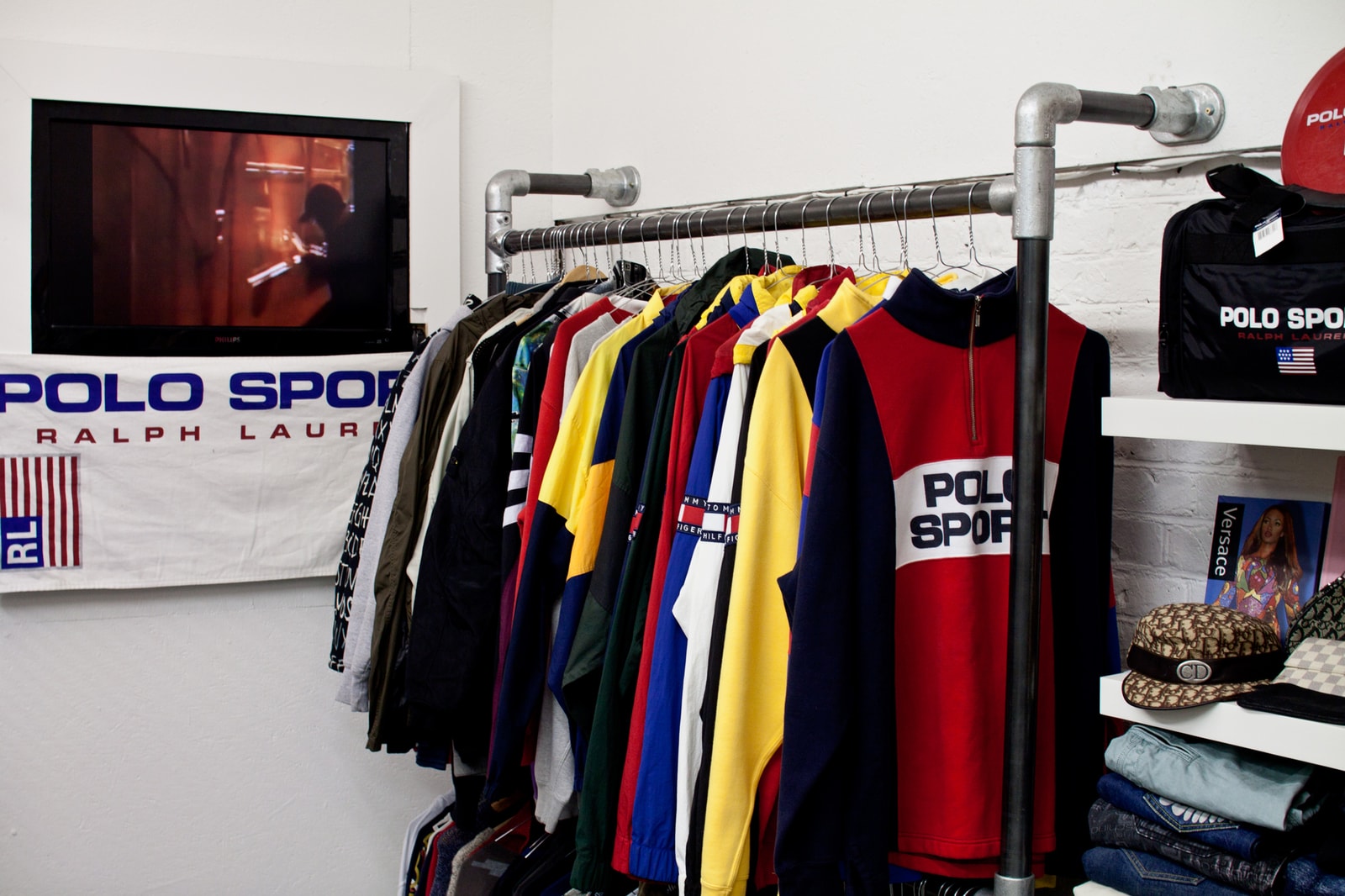 2 of 3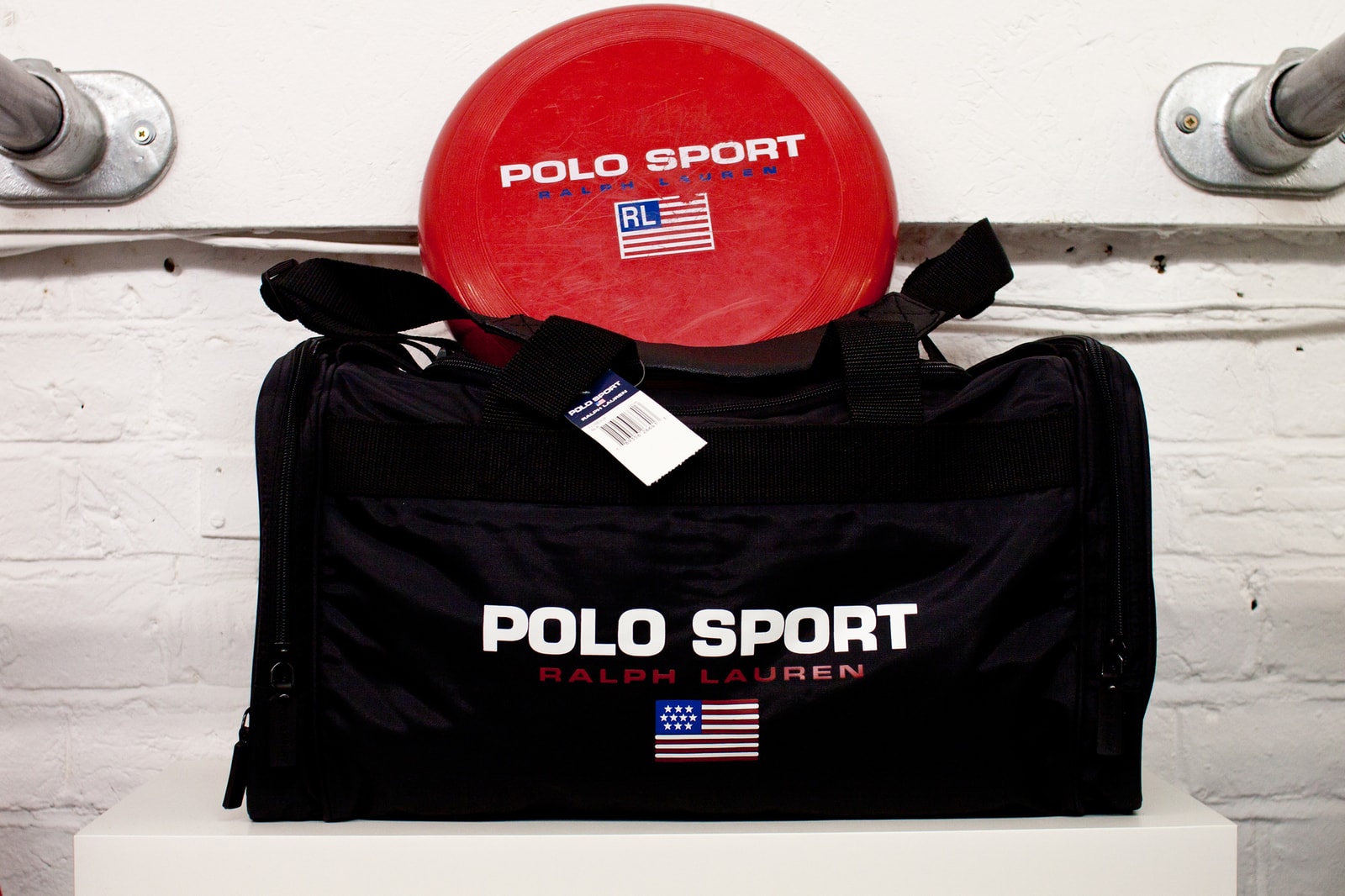 3 of 3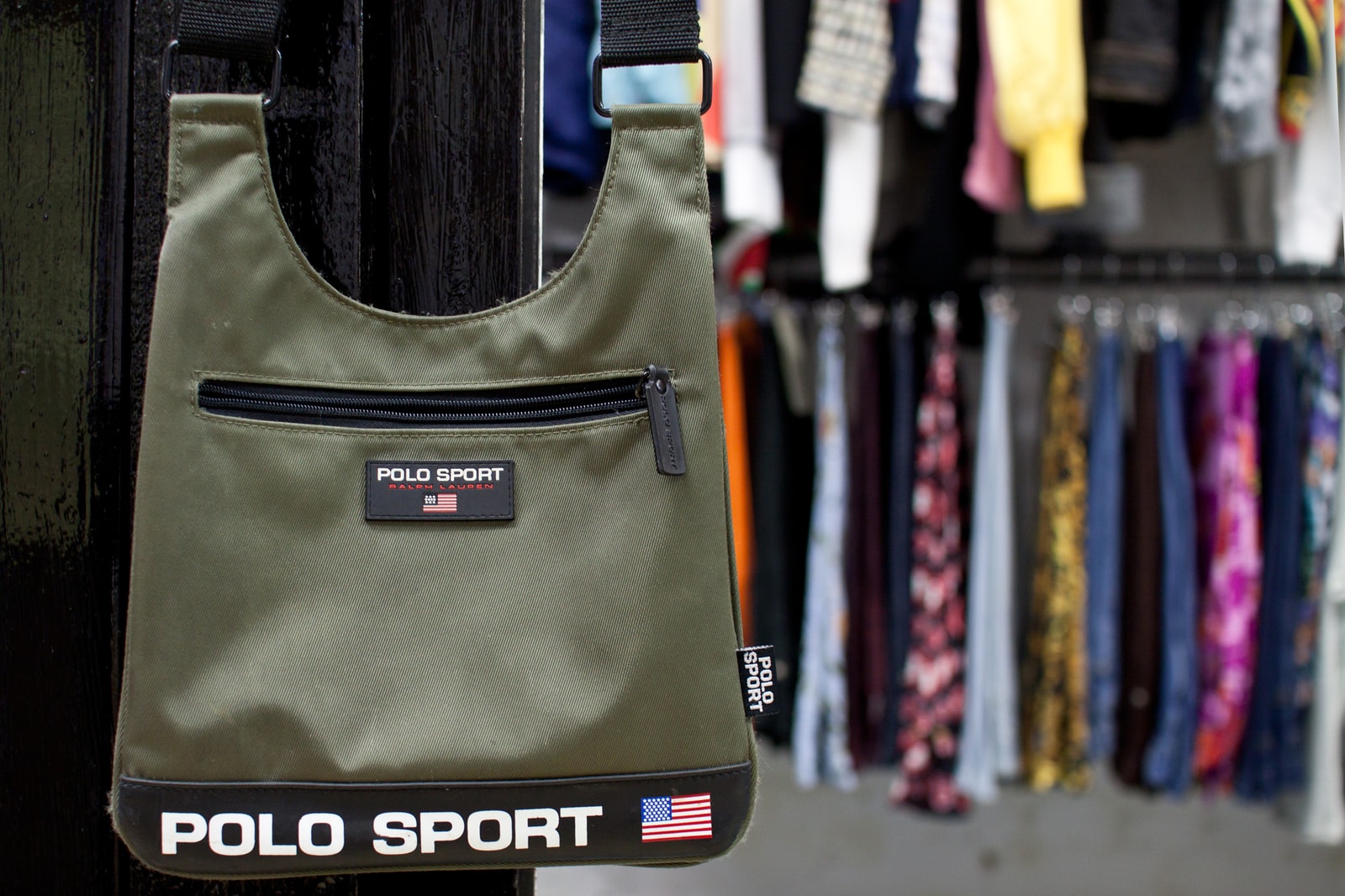 Wavey Garms throws parties, has a radio presence, and does some styling on the side. How do you manage the brand as a whole?
I manage the Facebook group, which currently has 90,000 members. We also throw parties in South and East London, and team up with Balamii radio for events and mixes. I've got the shop now, and we want to open a second shop to do parties. I take care of all the men's apparel, and my sister Rhiannon helps with the buying for the women's. She use to operate the Facebook group Ninety Fly which also sold vintage Versace and Moschino gear. A lot of young girls look up to her style, so I let her take over the girls' section.
What kind of people do you get coming by the shop?
You get thirteen year-old kids coming in with their parents, and fifty year-old men who are collectors obsessed with Moschino or Polo. It's really mixed; a equal about of boys and girls in our shop. There's also a lot of skaters and kids into music from various parts of London. The guys from Supreme have dropped by to check out the '90s Polo stuff. I didn't know who they were initially, then I found out one of the guys was their head designer Ricky Saiz.
London streetwear is composed of various UK style tribes. How do you think Wavey Garms reflects this?
When I was younger, rudeboys and skaters hated each other. It's completely different now: everything's just unified. Everyone's cool with each other. All the working class British styles have just merged into one. You have the Casual wear, football-centric style, then the roadman aesthetic, but this is also very much a skater look these days. That's what I tried to do with Wavey Garms. We came from graffiti mainly, and skating, but I've always been obsessed with football, hooligan culture and rudeboy culture. I try to fit it all into one. You can't categorize style into skatewear or sportswear anymore. It's just a London look.
1 of 3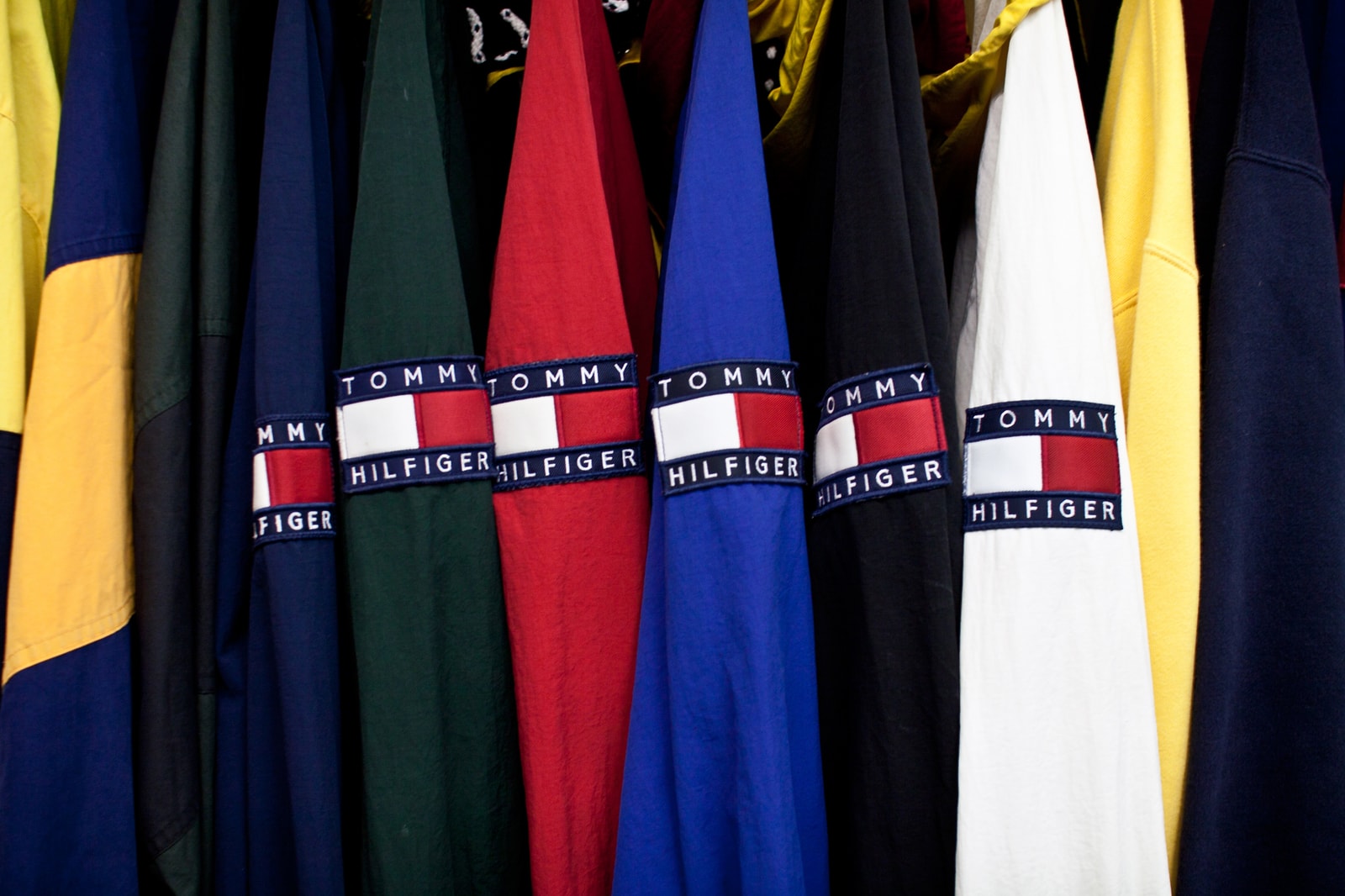 2 of 3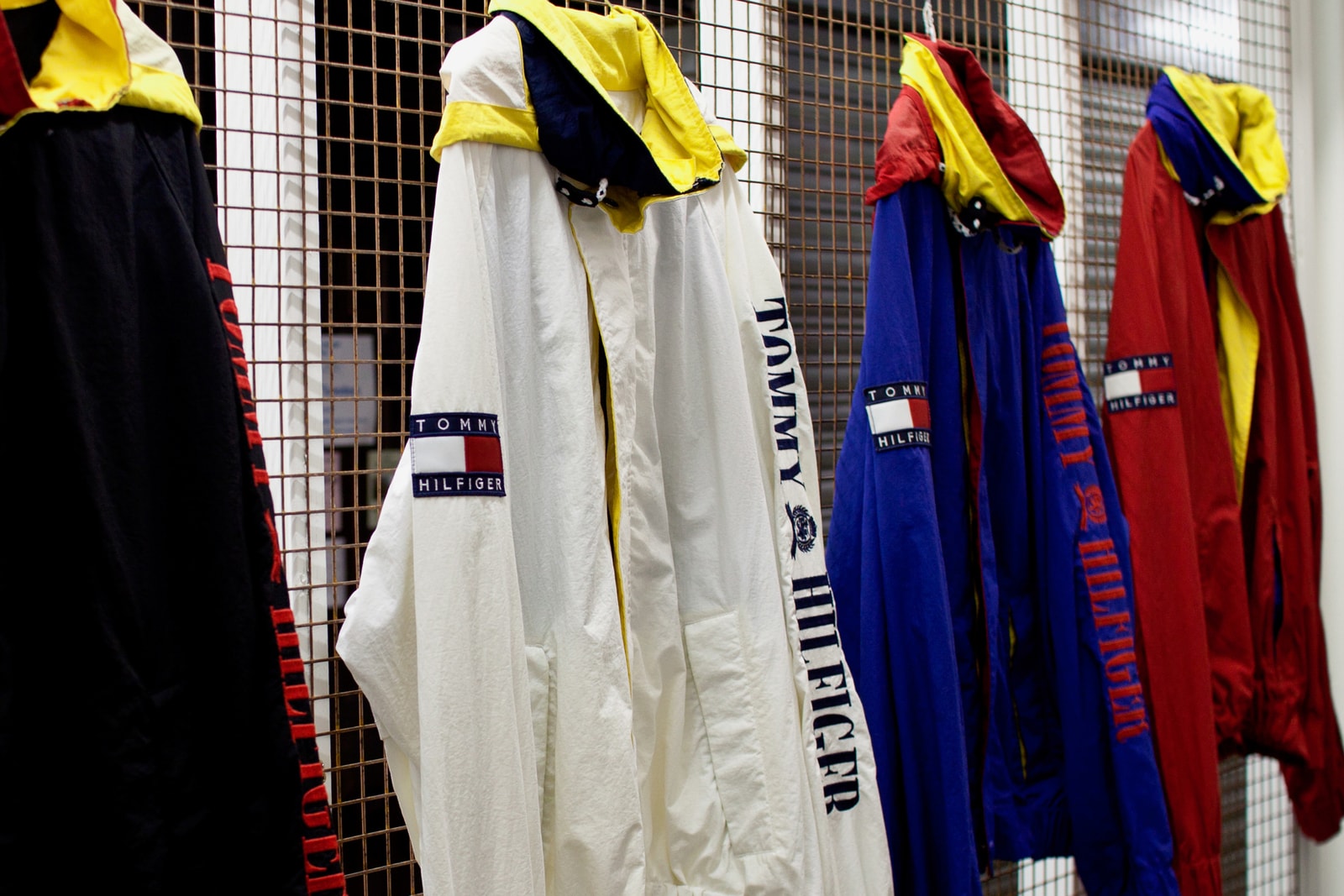 3 of 3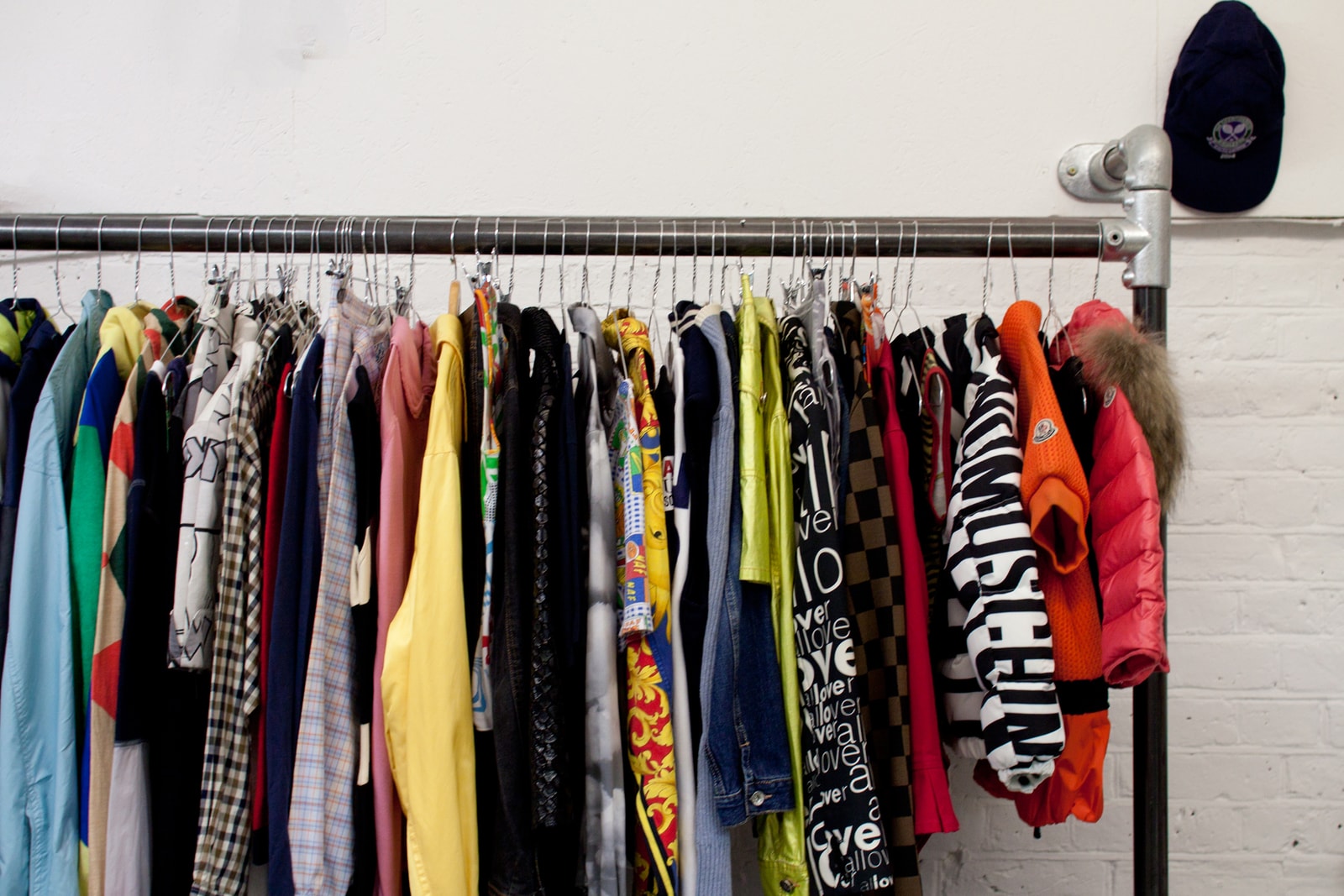 Do you always make sure what you stock has a London feel?
Yeah, for sure. I try and not go too American. Obviously, Polo Sport and Tommy Hilfiger is American, but if you look at old school UK '80s and '90s rave footage they're all wearing American imports.
Why does the UK's musical subculture play a big role in Wavey Garms?
The biggest influence for Wavey Garms is rave culture. That's what we're known for. We're quite heavily linked to music because I've always listened to garage and and done parties. We've never narrowed ourselves to just being a fashion store. Since I started secondary school, all my friends had older brothers who were mixing jungle, drum 'n' bass and painted graffiti. From then I loved it. I haven't stopped raving since I was sixteen.
Often consumers love a brand but don't completely understand the culture it represents. How important is it to live the lifestyle rather than buy into it?
Other Facebook groups have been started by guys who are really into fashion, but some of them have not lived any real culture. They've just copied and looked at what's on HYPEBEAST and that's what they're selling. You have to be organic and be involved. Me and all the admins have dressed like this since we were 14; wearing Clima-Fits and Nike TNs. Skepta was just in the other week and bought 30 of these pound coin rings we're selling, and we've known the Palace skate team for years before the brand was even a thing. None of this is ever forced and I love London for this, because the whole creative community is right on my door step.