A 'Scarface' Remake May Be on the Way With Antoine Fuqua at the Helm
The 'Training Day' director could take on Brian De Palma's 1983 classic.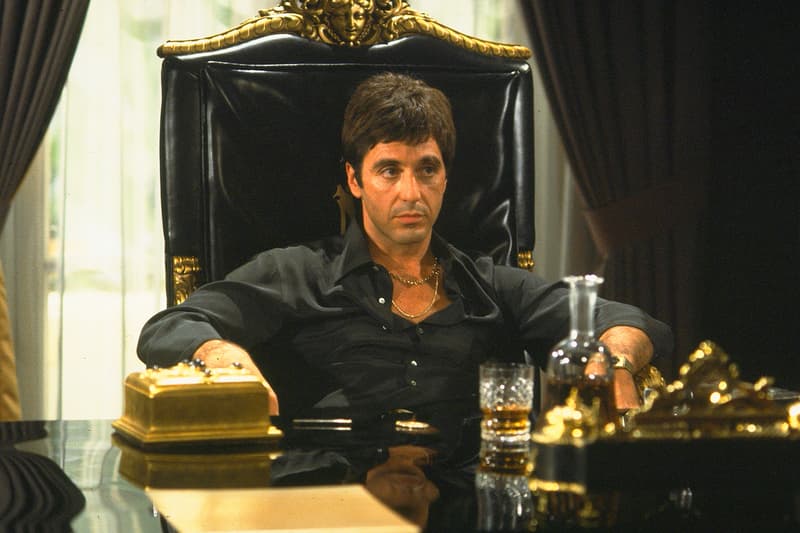 Antoine Fuqua is no stranger to reboots and remakes. Back in 2014, the Training Day director reunited with Denzel Washington for a reimagining of CBS's late '80s crime drama The Equalizer before teaming up with Washington, Chris Pratt and Ethan Hawke for his own take on iconic Western The Magnificent Seven. And while Seven has yet to even hit theaters, news is already surfacing regarding Fuqua's next project: the 50-year-old Pittsburgh native is being eyed by Universal for a remake of what may be Brian De Palma's most beloved film — yes, Scarface.
According to Deadline, Fuqua's Scarface would borrow Tony Montana's rags-to-riches immigrant story, but would present it in contemporary Los Angeles instead of the coke-drowned Miami of the '80s. Screenwriter Jonathan Herman (Straight Outta Compton, Ghost in The Shell) has supposedly helmed the most recent draft of the script while Paul Attanasio (TV series House) and David Ayer (who wrote Training Day and most recently directed Suicide Squad) penned previous versions. And before you get all up in arms regarding the prospect of a Scarface reboot, remember that Brian De Palma's crime classic isn't even the OG: 1983's film was a reinterpretation of 1932's Howard Hawks-directed gangster flick — one that was bankrolled by Howard Hughes and inspired by Al Capone, no less.
Stay tuned for more regarding the latest edition of Scarface and, in the meantime, get your Fuqua fix when The Magnificent Seven hits theaters September 23.