Is Kanye West adidas's Winning Formula?
Yeezy helps to raise the Three Stripes' share price.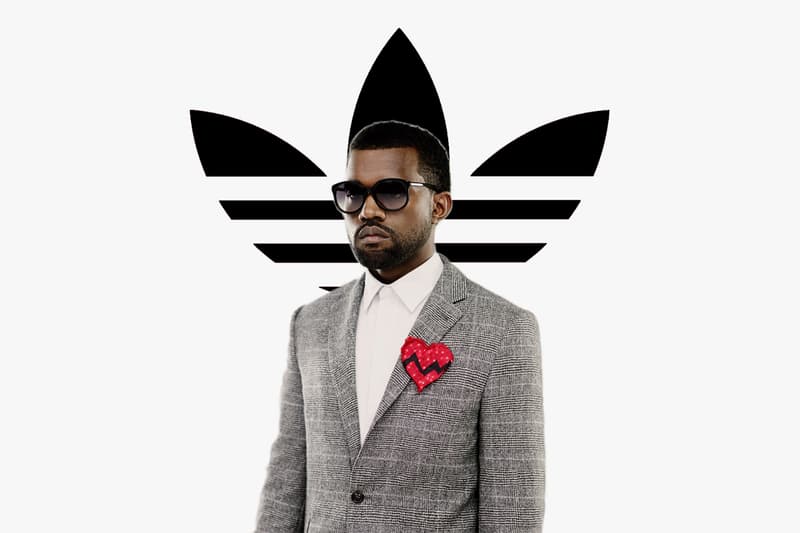 After years of losing share to Nike and battling more recent sportswear company Under Armour, adidas is finally getting its stride back. On Wednesday, adidas announced that its North American sales have jumped 32% in the second quarter. What this means for adidas is that company shares have strongly outperformed the German stock index in the past year as they have almost doubled in price. Part of adidas' success is due in part with Kanye himself. The collaboration between the sportswear giant and Ye has definitely helped to lift adidas's profile, especially in Nike's U.S. backyard. The series of sneakers has been so successful that models of the coveted shoe are commonly found on eBay for $1,000 USD and upwards.
Of course, West isn't the only thing that's been helping adidas rise; two of their biggest growth drivers still include the Stan Smith Sneaker, which has been around since the mid-1960s, and the Superstar basketball shoe, a model first introduced in 1969. adidas plans to continue its relationship with West hoping to add his name to a line of athletic wear, accessories, and a line of stores. The trend for sports brands to target high-profile individual stars rather than an entire team has shown great performance and growth. Looks like Mark King, president of the U.S. division, has been successful in making adidas "look cool again in the U.S."