Jared Leto Intimately Discusses The Joker, Kanye West and More
Touching on his relationship with A-list celebrities, religious beliefs and childhood bullying.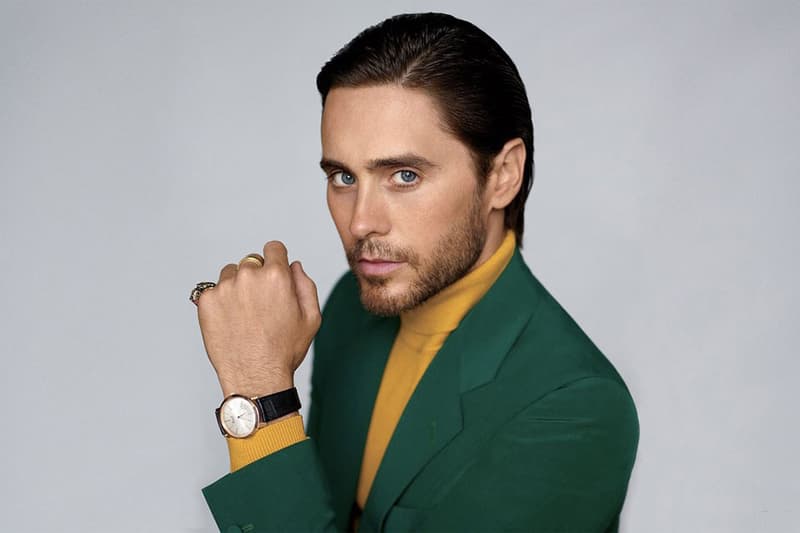 As a suave Jared Leto graces the cover of the latest issue of GQ Style, inside the magazine the 44-year-old actor shares his unfiltered thoughts on portraying the controversial role of The Joker in the highly anticipated Suicide Squad film. Leto also relays his personal opinion concerning a slew of famous celebrities including Kanye West and Taylor Swift—praising both for their talents while also touching upon their ongoing feud. This extensive interview is not all glitzy and star-studded though, with the Thirty Seconds To Mars singer discussing his religious beliefs, if constant negative rumors have a profound impact on him, his masculinity, as well as his experiences with childhood bullying.
Read on below for several key quotes and head over to GQ's official site to view the entire interview. The issue hits newsstands on August 16.
On gearing up for his role as The Joker:
There was a point where I was researching violence and was watching a lot of things that…things that it's arguable if anybody should even see. And I noticed that started to have an impact on me that I didn't like, so I stopped. It starts to just get inside of you, violence and some of those things.
On his performance as the Clown Prince of Crime:
This is the new Joker era. I think this story is just the beginning. Suicide Squad is really just a reintroduction. I hope it's the first of more to come. 'Cause it was the role of a lifetime.
On Kanye West:
He's a friend and has always been. Kanye has always been the nicest person to me, kind and generous. I think he's a talent, and I really appreciate his ability to speak his mind.
On Taylor Swift:
She's great. She triggers a conversation with myself about what's possible. And you know, the thing I like about Taylor is she's a self-made woman. I see that in my mother. There were probably points in Taylor's career where someone else maybe would have been knocked off balance by criticism or other challenges, and she just kept marching forward.
On his belief in God:
I don't believe in a God who sits in conscious judgment of the actions of humanity.

I don't want to be dismissive, because my real belief is that if that's what you believe and where you find comfort, then that's great. That's actually my belief: People should believe whatever they want to believe. But for me, you know, I don't think there's a bearded dude up there that's like, Oh, you did this and this. I'm not even sure this is all real. This could be a simulation, you know? If you look at VR these days and then compare it to the first manned controlled flight by the Wright brothers in 1903 or 1904, whatever it is, and how far we've come in just that short amount of time, who knows what VR is gonna be 100 years from now. I think that we'll be able to generate and send what we perceive as a dream. You'll be able to live inside a dream if you want to do that.
On childhood bullying:
I was always a bit of a dark horse, a black sheep. Both my brother and I. And we were always the new kids in town, too. But I never put up with being bullied. I would fight back. Even if I lost, I would fight back. I had that thing—I've always had that.
On gender roles:
For myself, I have never had a specific idea of masculinity. I think it's okay just to be yourself and whatever that entails. You know, I've certainly never felt required to present myself in a certain way.
On rumors:
I've had rumors bother me. Especially if they're hurtful or spiteful and not true. And then sometimes it doesn't at all—you just laugh it off. Something can also not annoy you or be hurtful but be wrong. There's going to be people who love you, people who hate you. It doesn't matter if you're Barack Obama or the Pope. If you're Kanye or Taylor Swift. There's gonna be people that love you and people that don't. And thinking that you can please the world or convince everyone otherwise is a fool's errand.