How Did Heritage Sportswear Become Such an Integral Part of Fashion?
Which side benefits more from these collaborations?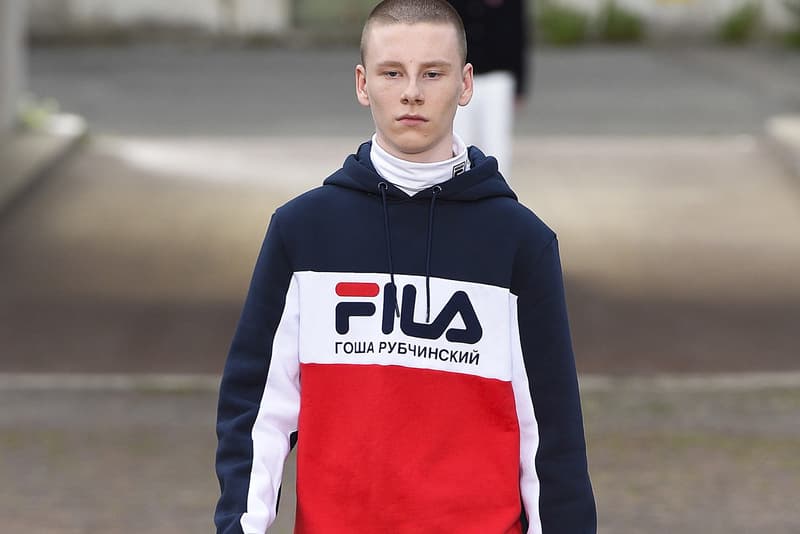 Luxury sportswear, athleisure, athletic couture; we've all heard these and likely a bevy of other such terms that go on to describe the ever-increasing intersection between high fashion and sportswear. Not new by any stretch of the imagination, this enigmatic trend bombarded fashion's landscape long ago, however, over the past few years has reached a level of mass-acceptance that is further fueling consumer demand far and wide.
Fashion has consistently been used as a medium in which to communicate a message. Whether that be the artistic integrity of those perched at the helm, an outlet for explicit social commentary, or to narrate the latest marketable trend, clothing has ultimately told tales of those who created it. However, far greater than any one mind, sportswear, though, has stubbornly remained grounded since its arrival decades ago — spawning into its very own subculture. Once upon a time, clothing was once designed to exude a certain level of opulence and luxury — dictating the ebb and flow of how the public at large dressed. Primarily governed from the top down, fashion historically adhered to the trickle down effect, bending and shaping to the will of the runways. Though with the explosion of the street-pioneering sportswear movement and its innate ability to imprint those running the most elitist of fashion houses, who's to say that this specific unfolding did not spark the bottom-up effect? The very one we've been experiencing all these years later.
How exactly did sportswear become such an integral part of mainstream fashion? Even looking as far as back as the '60s has sportswear, tennis styling in particular, played a role in coercing common place garb. Often associated with preppy, country club settings, this sophisticated semblance paved the way for names like Fred Perry, Tommy Hilfiger and Lacoste, to break ground in opening the world to such a distinct taste. Bjon Borg, a man celebrated arguably as much for his eccentric styling sensibilities as for his many astounding contributions to the sport of tennis, helped introduce tennis aficionados to a whole other sartorial realm. His hippy-esque beach-long locks, multicolored headband/wristband combos and puka shell necklaces brought about a new set of eyes to FILA, catapulting them to mainstay relevance.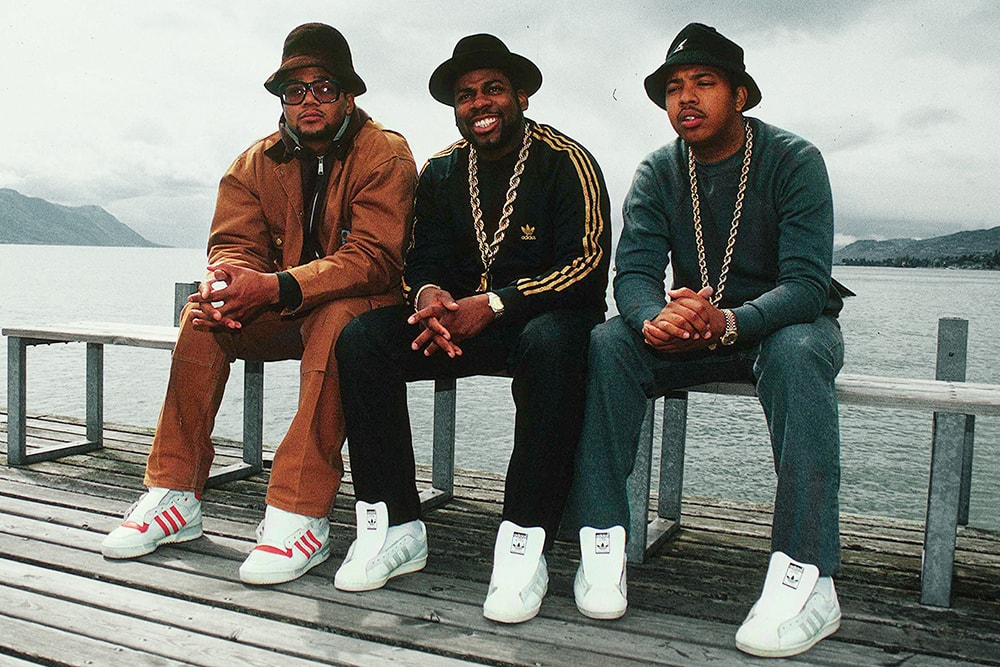 In and around this very time the evolution of stretch fabrics came into play helping to facilitate the inception of tracksuits — making it more than acceptable to don such wears while alluding even the most minuscule of athletic activity. Who could possibly forget Bruce Lee's yellow jumpsuit from the film Game of Death? Or Run-D.M.C. dipped in head-to-toe adidas gear, while thrusting the revered Superstar silhouette onto the footwear pedestal in now rests upon. It is here, we nonchalantly point towards sneakers and its ensuing culture. Originally dubbed the Robert Haillet, adidas designed and renamed its now legendary silhouette to the Stan Smith in 1971, which has birthed countless artistic interpretations from the likes of Marc Jacobs, amongst a whole host of others. From the birth of the Air Jordan series of the mid '80s, to the rising cult-status Air Max popularity of the '90s, leading up to the steady Nike SB run of the '00s and beyond, sneakers are a market and a culture unto themselves far surpassing anyone's expectations in regards to impact, relevance and sales for that matter.
With fashion's high-end arm cashing in on this grassroots action, the fever remains at maniacal high. With sportswear initially appeasing those in the urban communities, it somehow found a way up the style ladder and into the minds of those who may have one time or another shunned such a notion. The fashion world has long laid claim to a finicky palate – one that is just as quick to chew up the latest fad as is to spit it back out for the mere sake of materialistic attention. Nonetheless, a new wave of avant-garde styling possibilities arose from the merging of these distinctly disparate factions.
More and more over the years have we encountered such a rabid influx of high-profile collaborations, pitting the very best luxury labels and boutique brands with that of heritage apparel imprints. From the Jeremy Scott/adidas pairing, to the merging of A.P.C. and Nike, it's as if two titans sitting on opposite sides of the spectrum came together to initiate a whole new ultra-modern entity. What is the reasoning behind such alliances? Who stands to reap the lion's share of the benefits? Truth be told, substantial cases can be made for both.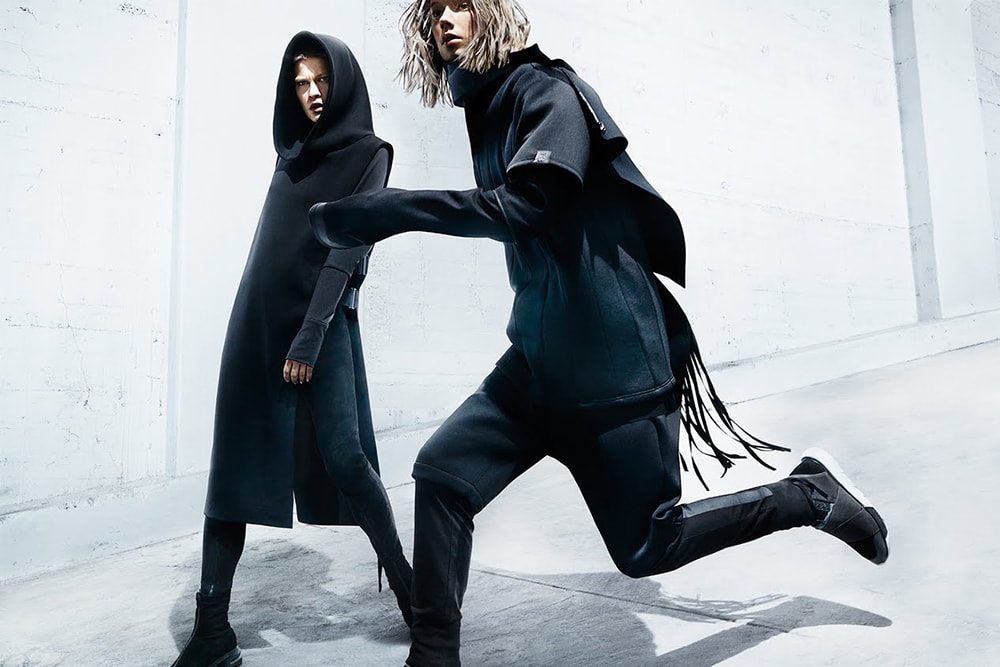 Wanting to explore the activewear apparel realm, the ever-iconic Yohji Yamamoto could have easily dedicated time and resources in designing garments on his own, or could have explored the possibility of consulting a third-party expert for technical guidance. Instead, a bond with sportswear giant adidas came to light — creating one of fashion's most dynamic pairings. When Yamamoto first signed on to artistically create alongside the activewear mogul, a certain thought process likely ensued for both parties. Over the course of their illustrious careers each have garnered audiences that likely share no common ground sartorially. With that said, in order to create an artistically integral product while maximizing the most out of the marriage, the celebrated Japanese designer surely relied on adidas's expertise of performance fabrics, while adidas most assuredly leaned on the head designer for his intricate detailing sensibilities and vivid creativity. This, while each gaining invaluable reach to an untapped market that they previously had no access to. In the world of red and black, sets of eyes and wallets that weren't there for the taking before.
Much of the same can be said of Riccardo Tisci's collaborative apparel line with NikeLab, not to mention his creative spin on the cult classic Air Force 1 silhouette. In 2010, we saw the birth of GYAKUSOU, which lined up UNDERCOVER's Jun Takahashi with Nike. Wondrously bridging together the very best of technical sport performance with that of Takahashi's imaginative aesthetic, the collection aimed to oblige the avid runner, though in ways not yet seen before. Furthermore, the Ozweego sneaker continues to see the light of day as Belgian designer Raf Simons continuously revisits his alliance with adidas — both doing well to leverage the other's dominating influence.
Based solely off the strength of this new found convergence, a new breed of designers, labels and creatives have emerged — deriving direct design cues from both realms in creating items rich in authenticity and uniqueness. Armed with the knowledge that such a market exists for high fashion performance wear, noteworthy brands such as Pigalle, Astrid Anderson, and Cottweiler from the initial jump, tailored its aesthetics to fabricate garments both expressively poetic, yet firmly rooted in sport. No longer seen as separate entities, fashion and sportswear have been batched together and reclassified under one unified lifestyle concept. With that said, the public no longer bats an eye at the thought of adidas signing on a brand endorser who holds no professional association to sports, namely Pharrell, Katy Perry or Pusha T. Or perhaps a label that frequents out platform less, Armani, linking a deal with a world-class athlete in David Beckham to don its wears.
---
1 of 3
2 of 3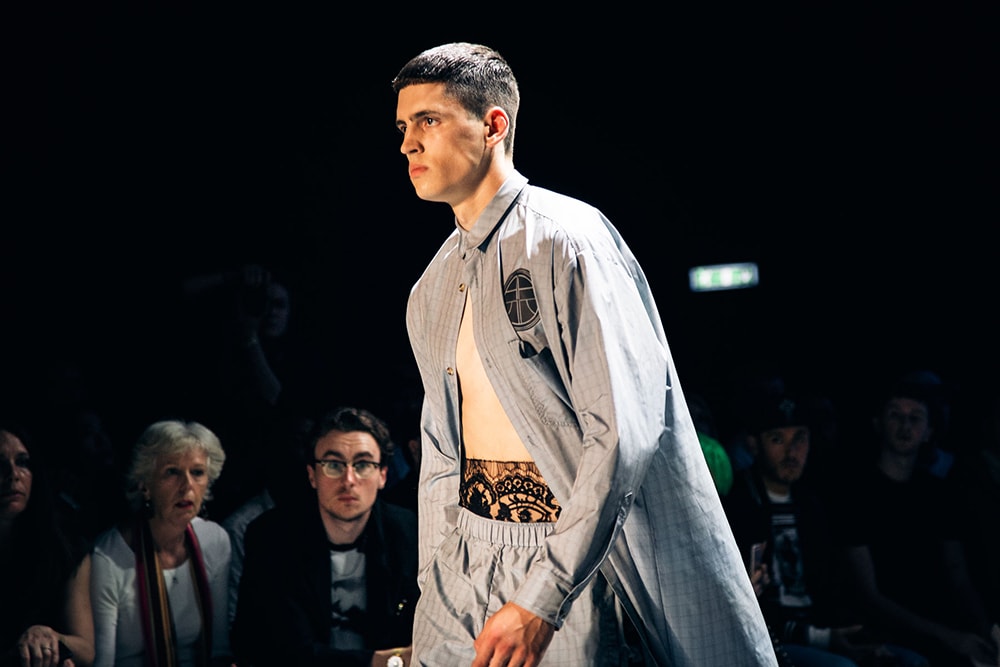 3 of 3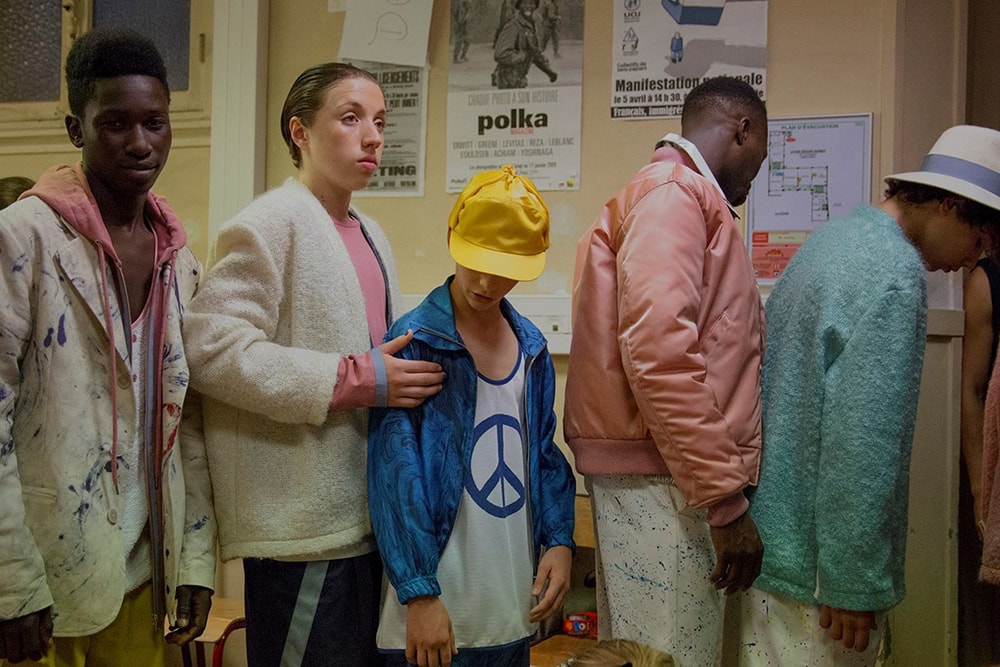 ---
Maybe it's premature, pointless even, to try and assimilate who gets the better deal. With many of these entities amassing legions of new followers that only five short years ago seemed rather unlikely, all while rejoicing in the bounty of its epic monetary gains, it becomes evident that a win for fashion and a win for sportswear can indeed be shared. Better yet, maybe we as the end consumer have the most to gain from such a dynamic. Having stylistically sharp pieces that can just as easily appear at the gym as it can to a weekend shindig can't really be a bad thing, can it? Whether a long-winded fad or the organic evolution of a new modernist undertaking, it's upon us, picking up a full head of steam with no where to go but forward.