Why Is Coca-Cola Streetwear's Best Friend?
The fizzy drink is as much a fashion star as it is a drink of choice.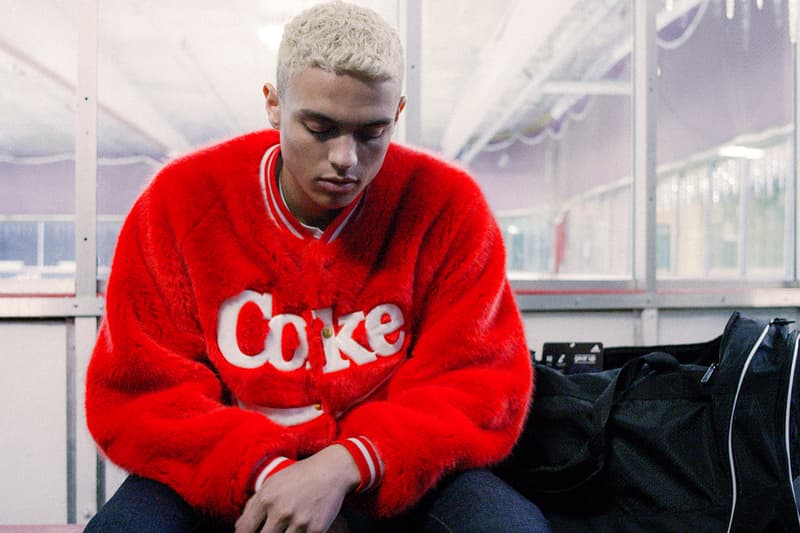 Fashion collaborations are nothing new — from high-end and fast fashion (think Balmain x H&M) to luxury and streetwear (Louis Vuitton x fragment design) to partnerships in general, they're a great way for brands to diversify its offerings with fresh ideas while reaching out to new audiences. We often find brands of different fields partnering up in an effort to share expertise and increase quality. Take Supreme and Palace for example — two skate brands not necessarily known for shoes, who collaborated with Nike and Dr. Martens, Reebok and adidas respectively on footwear. These types of collaborations allow brands to release products they don't necessarily specialize in. But we've seen brands from completely different industries transcend these boundaries, most notably, food and fashion. A name that is ubiquitous in food x fashion partnerships is Coca-Cola. From its inception in 1886, Coca-Cola has made an indelible impact on the world with its signature red and white motif.
Most recently, Coca-Cola has collaborated with Been Trill, Opening Ceremony and Human Made, while adidas reissued its "Coca-Cola" Climacool 1, Herschel Supply Co. continued with its partnership and Aimé Leon Dore and Tyrsa released a collection of hoodies inspired by the brand's iconic typeface. But Coca-Cola's hand in fashion, and especially streetwear, has been around for much longer than that. "Fashion has always been a part of the brand DNA of Coca-Cola, even from the earliest advertisements," said Kate Dwyer, group director of worldwide licensing for The Coca-Cola Company.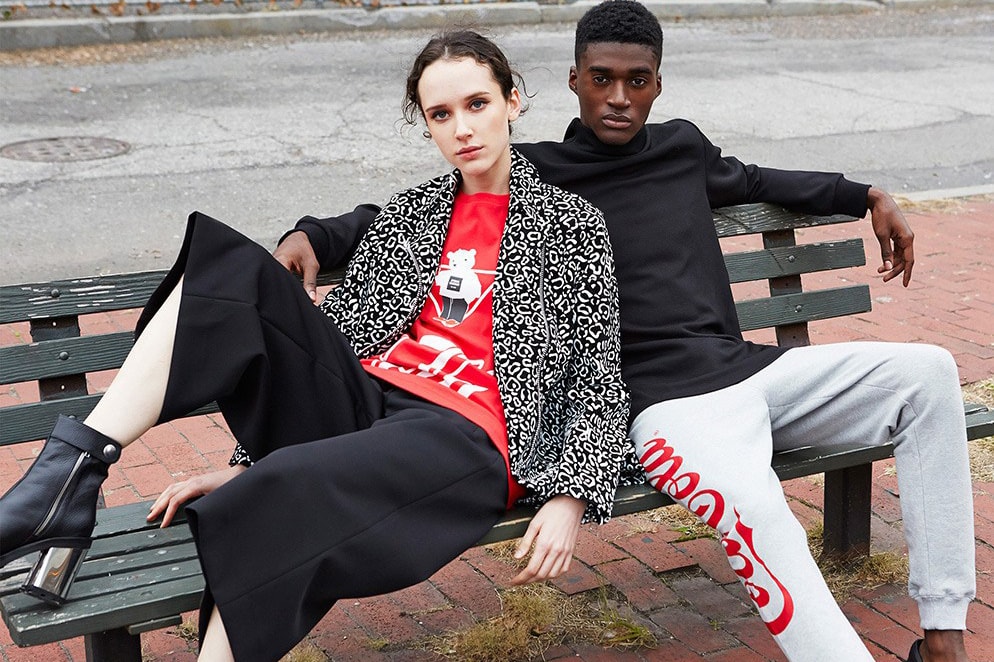 Food and beverage mixed with fashion might seem like a strange combination. However, a closer look shows that it's much more than that — it's a win for all parties involved. Coca-Cola is one of the world's most recognizable brands. Since its early beginnings in the late 19th century, Coke's iconic red and white logo has become ubiquitous everywhere. Most impressively, the beverage is enjoyed by all people, of all ages and backgrounds. You'll be hard-pressed to find someone who hasn't tried the fizzy drink. This type of reach is almost unheard of, and any brand (whether fashion or not) who can tap into Coca-Cola's immense market will definitely be reaching new eyes. A collaboration with Coca-Cola is a coveted marketing opportunity, allowing a fashion brand to become more accessible to the masses, pedaling its name to wider recognition.
While fashion brands may seem unattainable, Coca-Cola is often considered the epitome of accessible. For a fashion name, teaming up with Coca-Cola and bearing its likeness allows new customers to relate and learn about the brand. This is best represented by the range of Coca-Cola bottles that were designed by high fashion designers and labels, such as Karl Lagerfeld, NEIGHBORHOOD, Marc Jacobs and more. While a consumer may not be able to afford a designer garment, a designer Coca-Cola bottle may the next best thing. Similarly, by bearing Coca-Cola's likeness, a fashion brand can offer a sense of familiarity for the consumer. When Opening Ceremony released its Coca-Cola collection last winter, they took the iconic polar bear and recreated it. Similarly, Aimé Leon Dore's partnership with Tyrsa resulted in hoodies bearing the highly-salient Coca-Cola font and colors — allowing those who might not be acquainted with the artist or brand to recognize the inspiration and relate to it. These gestures attract window shoppers or new customers by offering a sense of familiarity, with a point of reference that serves as an entryway into a brand.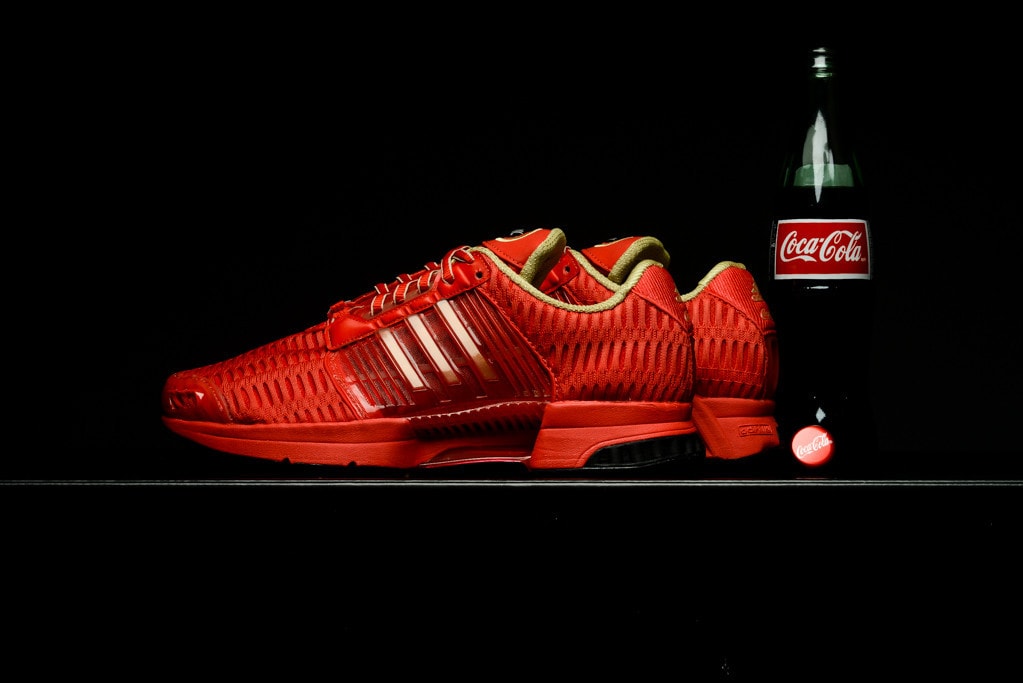 On the other end of the equation, a streetwear or fashion collaboration allows Coca-Cola to diversify its reach, elevating the consumer brand to lifestyle status. People could now wear and live the Coca-Cola brand, instead of just drink it and dispose of the can. Fashion offered the fizzy drink the exact exposure it needed to permeate other aspects of people's lives in a more positive and luxurious light — especially as the emphasis on health becomes even more amplified and soda continues to get a bad rap. "When people are talking about Coca-Cola and Pepsi, yes there are people saying, 'Oh my God, I love the taste,' but as green juice, coconut water, teas and other health drinks have come into the market, there is more negativity on soda," said Nik Thakkar, a branding specialist who worked with Diet Coke on its campaigns with Karl Lagerfeld, Jean Paul Gaultier and Marc Jacobs. These fashion collaborations are working for Coca-Cola, which has really made an effort to sell a branded lifestyle and expand past purely beverage offerings. According to Dwyer, "Through relevant designer collaborations, we have been able to connect with our consumers in a meaningful way."
But perhaps the biggest reason a streetwear or fashion brand might collaborate with Coca-Cola in particular, is to appropriate its vintage, retro logo. Purely for aesthetic reasons, the swirly and ultra-familiar brand looks good on clothing and offers an antiquated look, such as with Been Trill's collection. Not only does it offer a homey feel, but Coca-Cola is an easy subject to reinterpret, as everyone has interacted or experienced the brand at least once. Coca-Cola is such a far-reaching brand that it can fit almost any brand and style, executed and reimagined in a plentitude of ways.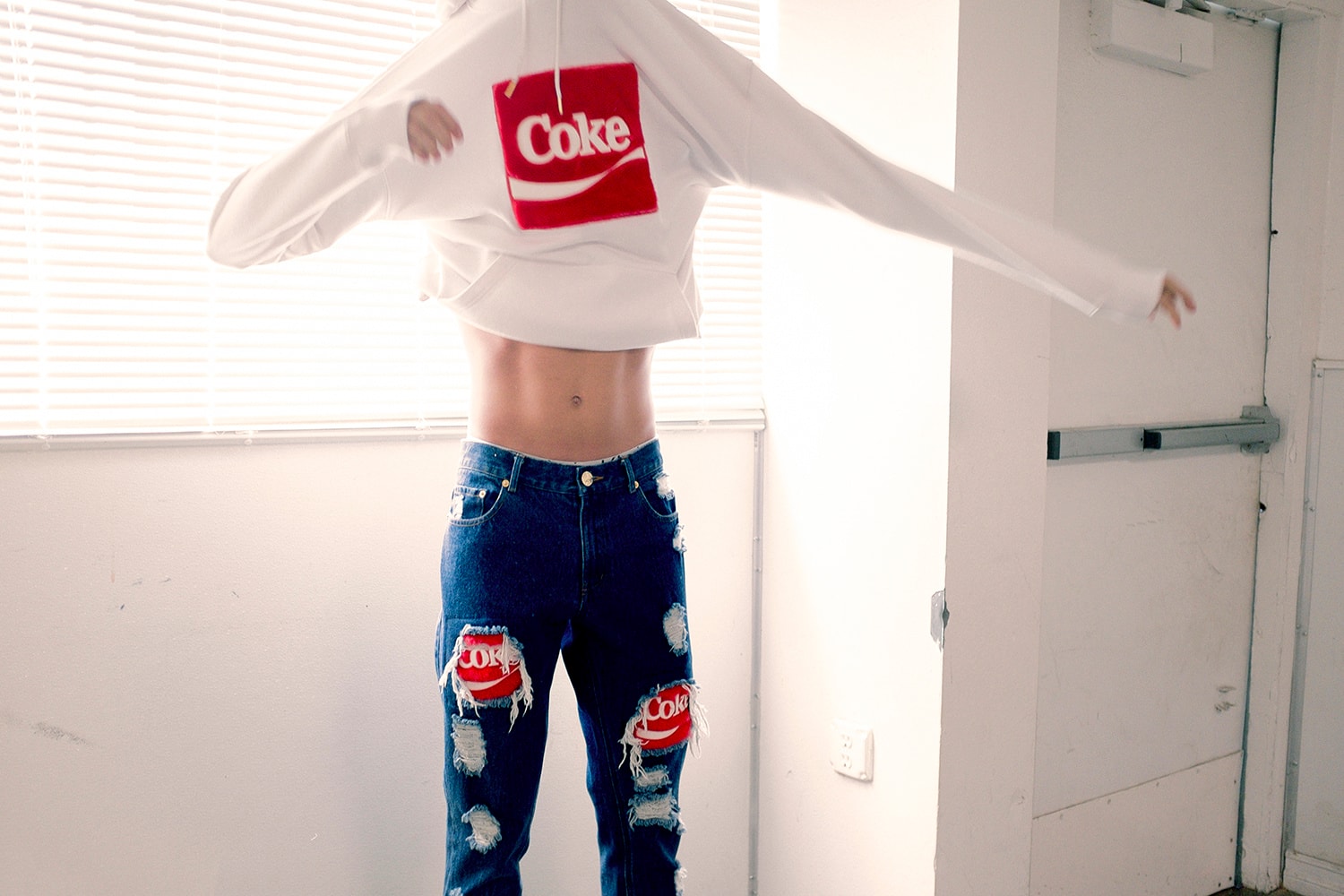 While Coca-Cola has been at the forefront of fashion in terms of collaborations and presence, the beverage's arguably biggest competitor Pepsi hasn't been missing out on this sector either. Although Pepsi hasn't yet dived as deep into fashion, the brand has collaborated with The Hundreds, Del Toro and AAPE. Arguably, Pepsi's collaborations haven't seen the love as much as Coca-Cola's, but this may be because Pepsi is focusing on other industries, such as art. The beverage company has collaborated with a host of underground artists to create immersive experiences, such as the Pepsi Art Dome, a product of PepsiCo's Creator.
Ultimately, collaborations offer a wealth of benefits for all parties involved. At the end of the day, both the streetwear brand and Coca-Cola hope to push sales and increase brand awareness. According to Dwyer, "The ultimate measure of success is an increase in the sales of our beverages. Fashion collaborations have proven to increase consumer love for the brand and, ultimately, consumption of Coca-Cola."
Join Our Discussions on Discord
The HYPEBEAST Discord Server is a community where conversations on cultural topics can be taken further.