Our Apple Music Playlist to Help You Get Through Those Thursday Morning Lineups
Featuring everything from Biggie, N.W.A., and Dipset to Lee "Scratch" Perry, Isaac Hayes and Otis Redding.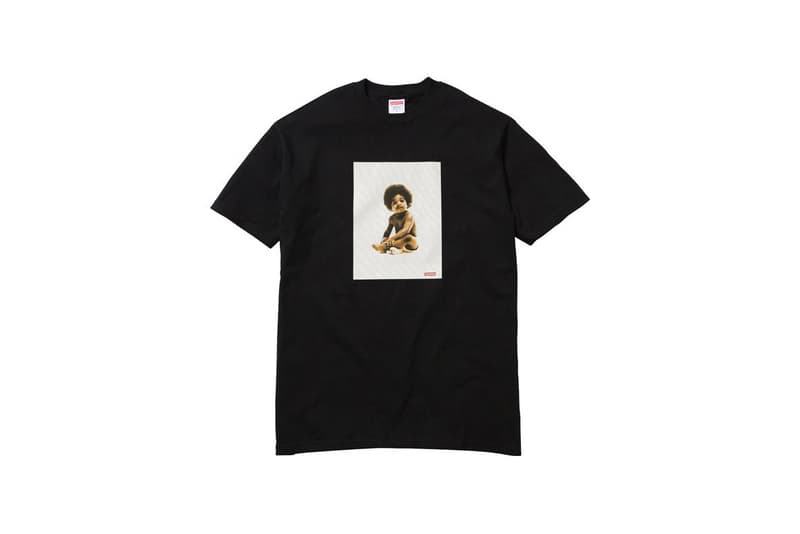 Supreme's Fall/Winter 2016 collection made its debut in-store yesterday and, to celebrate, we've taken a look back at some of our favorite music-centric 'preme collabs from years past and put together our latest playlist for Apple Music. While our inaugural playlist included tracks from the likes of Gucci Mane, ScHoolboy Q, Desiigner, Lil Uzi Vert, and Massive Attack, our second iteration taps iconic hip-hop heavyweights like Biggie, Puffy, N.W.A., Dipset, and Raekwon, not to mention a little funk, reggae and soul, too; from James Brown, Isaac Hayes, and Bunny Wailer to John Coltrane and Otis Redding, it's all there. And don't think we forgot about "T.O.N.Y."
If you missed out on Supreme's initial Fall/Winter 2016 drop, fear not: you can give our playlist a spin in the meantime and catch the season's online debut next Thursday, August 25.
For more of our Apple Music playlists, head on over to applemusic.com/hypebeast.