032c Workshop Is One of the Retail Spaces to Offer 'The Life of Pablo' Merchandise
Anyone have a spare ticket to Berlin?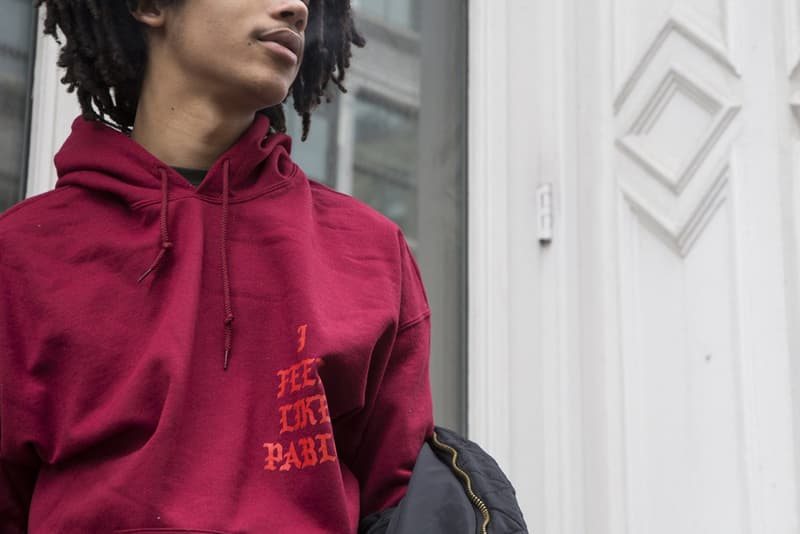 Kanye West is bringing his Life of Pablo merchandise to The Grey City this coming weekend. 032c Workshop of Joerg Koch's renowned contemporary culture magazine in Berlin, Germany will act as a temporary shop to host Yeezy's widely-craved apparel. Folks can drop by the space this Friday, August 19, from 12 p.m.- 8 p.m. CEST, until Saturday, August 20, from 10 a.m.-8 p.m. CEST. This past Wednesday night, the rapper tweeted a rather ambiguous map that noted 21 locations of his Pablo pop-up shops—aside from Berlin, it also included the cities of New York, Sydney, Cape Town and Singapore to name a few. Find the exact address below and stay tuned for the latest developments.
032c Workshop
118-121 St. Agnes, Alexandrinenstrasse
Kreuzberg, Berlin
Germany
KANYE WEST Opens Temporary Store at 032c WORKSHOPhttps://t.co/np6FBKO9WV pic.twitter.com/KBHRb2uK0c

— 032c (@032c) August 18, 2016